Tag:
Cotswold Wedding Venue
Hyde House News : 23 / 01 / 22
The New Canapé Menu at Hyde House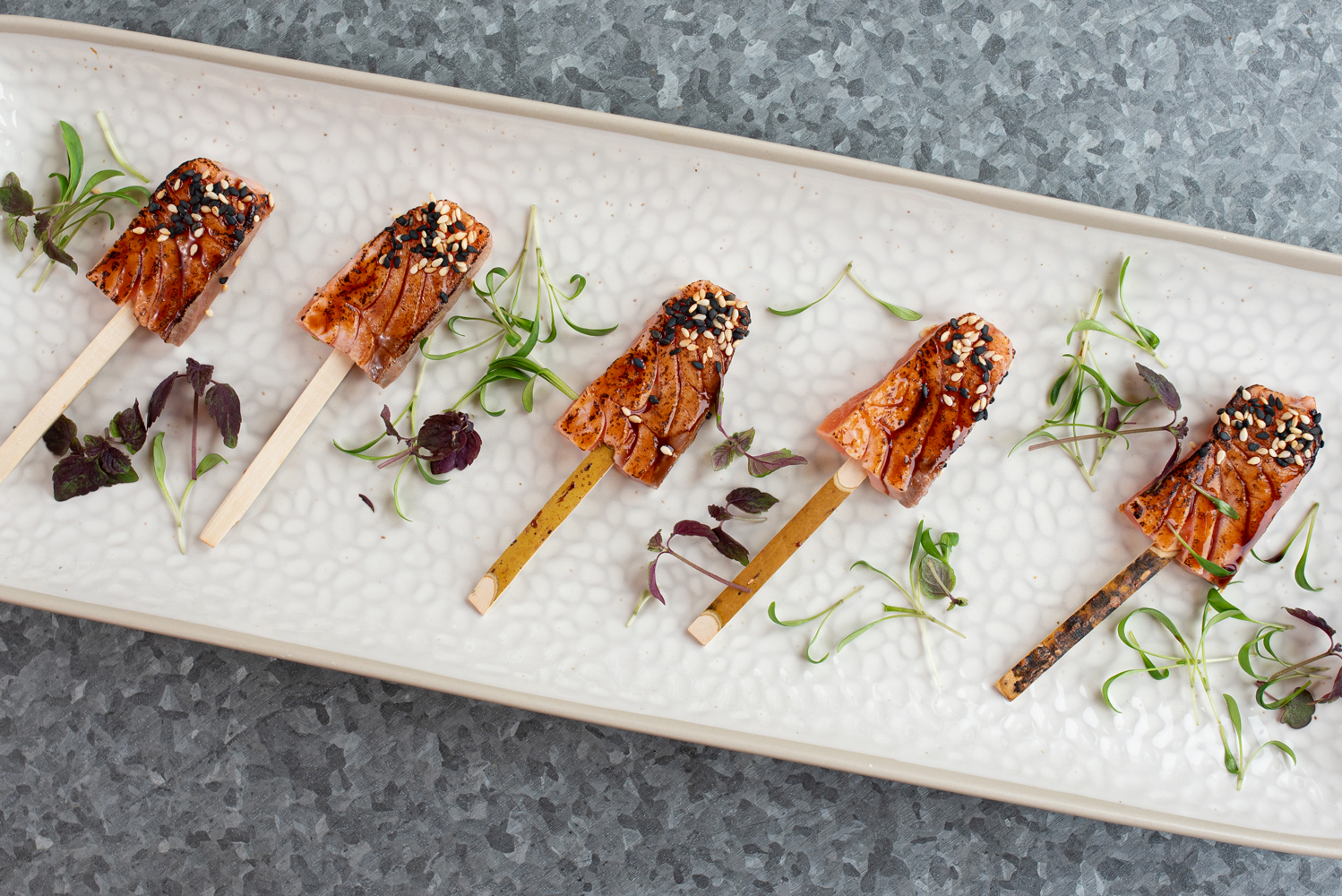 As you may have already seen from our Instagram and recent Journal post, we have a new Menu that launched earlier this month at Hyde House and we're just a *tiny* bit excited about it! Some of our lovely Couples have already managed to see and taste our new offering at recent Tasting Evenings, but for those of you who haven't just yet, we've shared imagery of our new Feasting Menu (click the link to see earlier post), next week we're talking all things plated dishes, and today, it's all about Canapés!
Canapés are such an important part of any Wedding Day Menu. They're the very first Wedding food that your guests will see, smell and taste and as such, our Chef's have put so much love and hard work in to making sure that our Canapés not only taste delicious but that they look really beautiful as well. There has also been a lot of care put in to creating an offering that has lots of variety so that every personal preference or specific dietary requirement can be catered for.
We hope you enjoy looking through our brand new Canapés below and we have also made a note of what each dish is under the image collages so you can start making a shortlist for your Big Day 😊.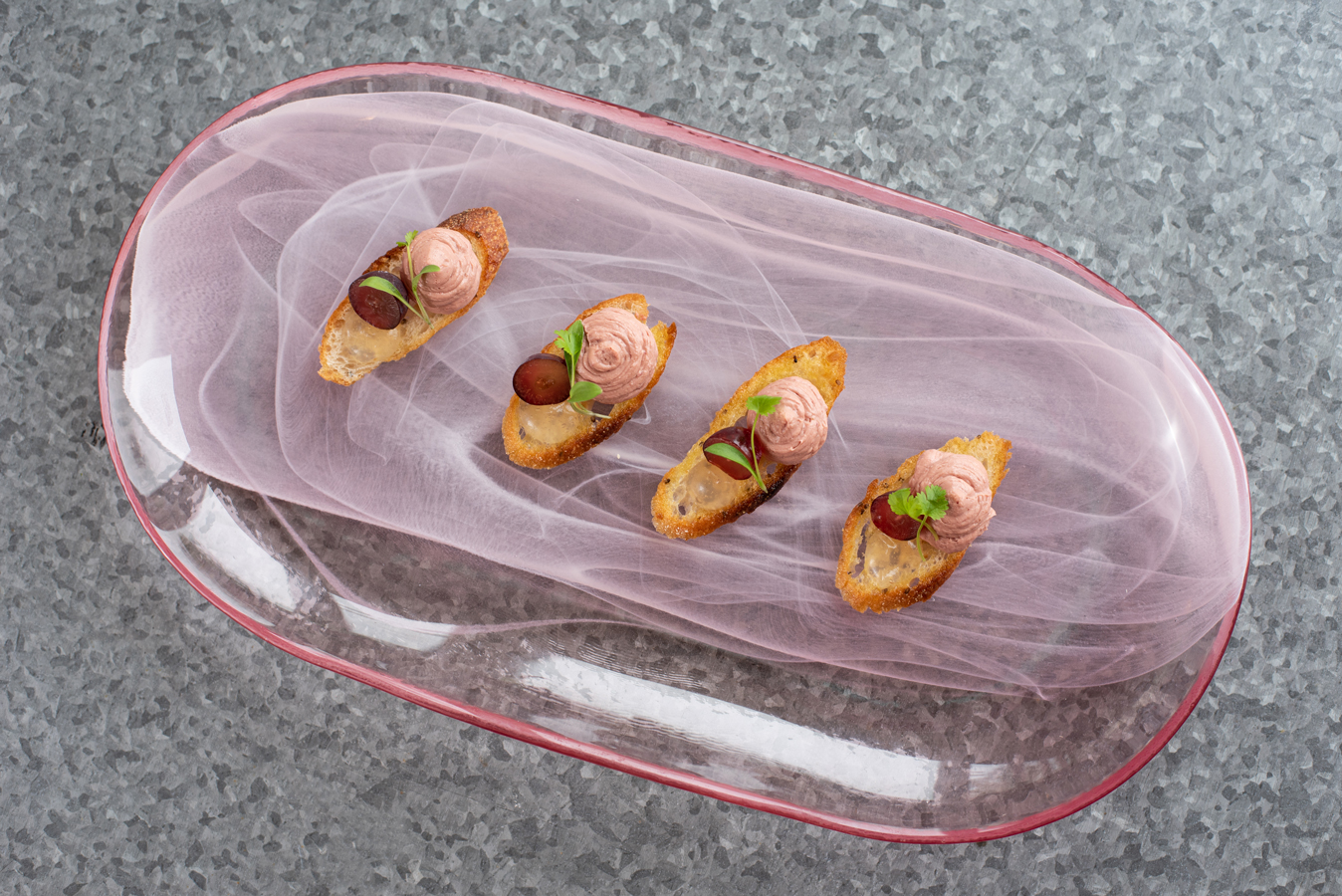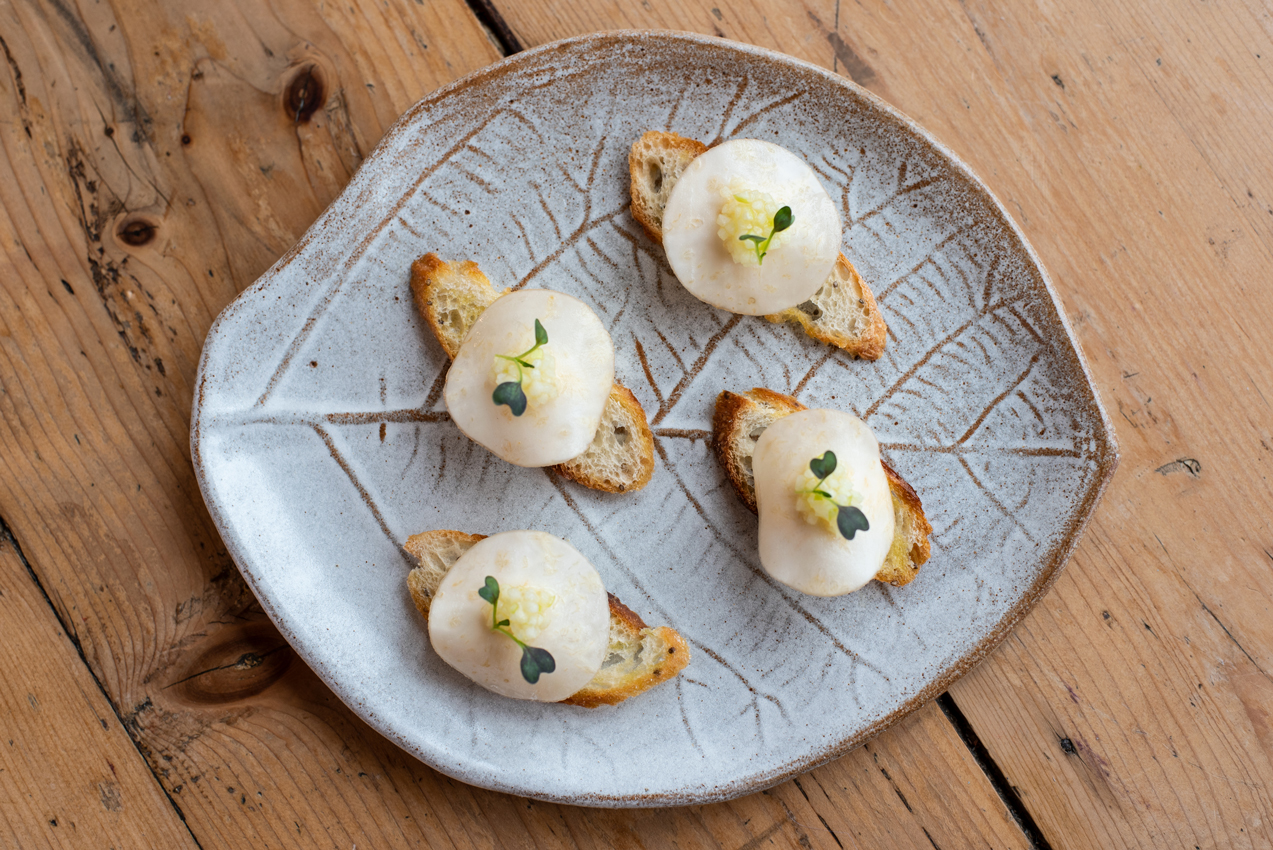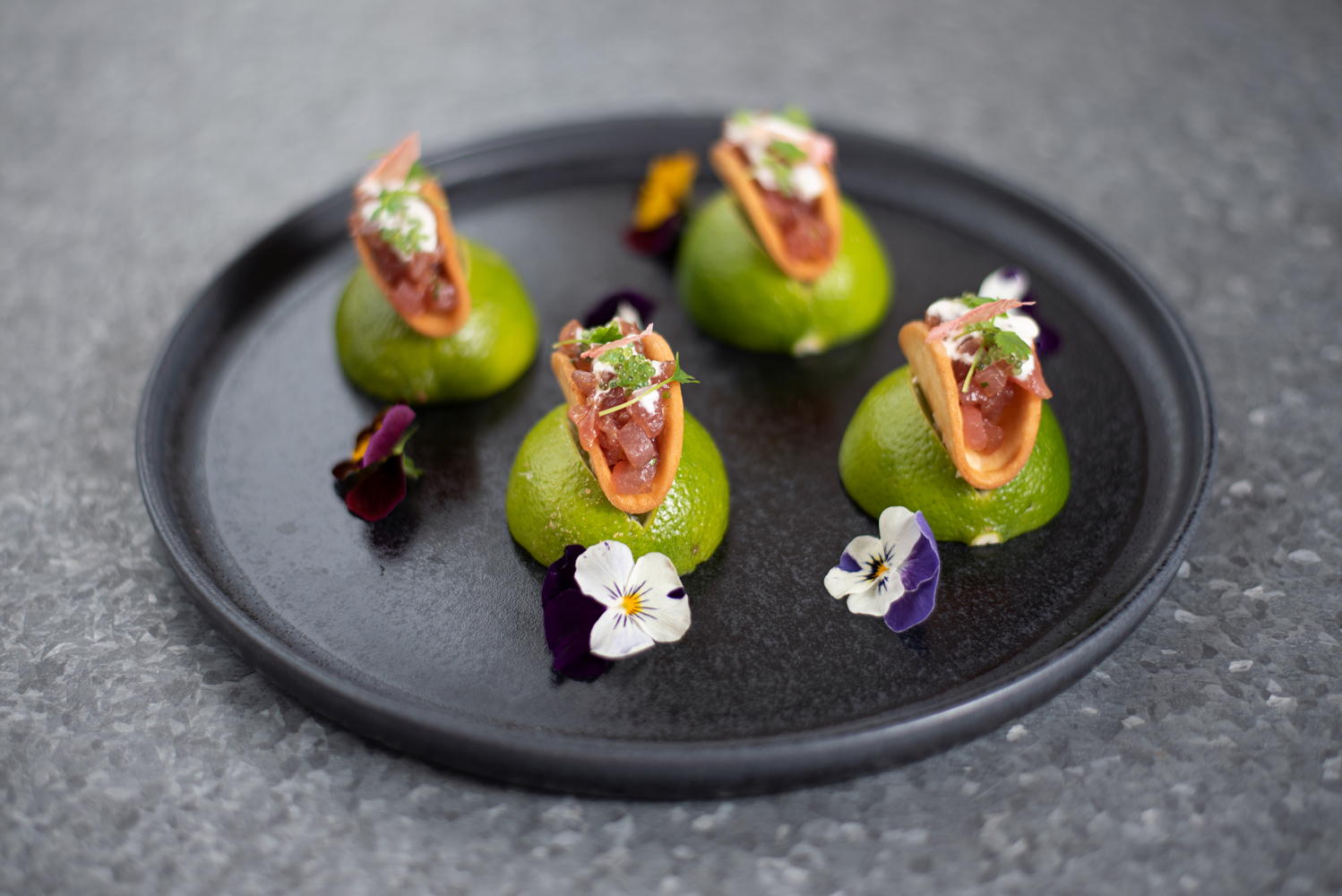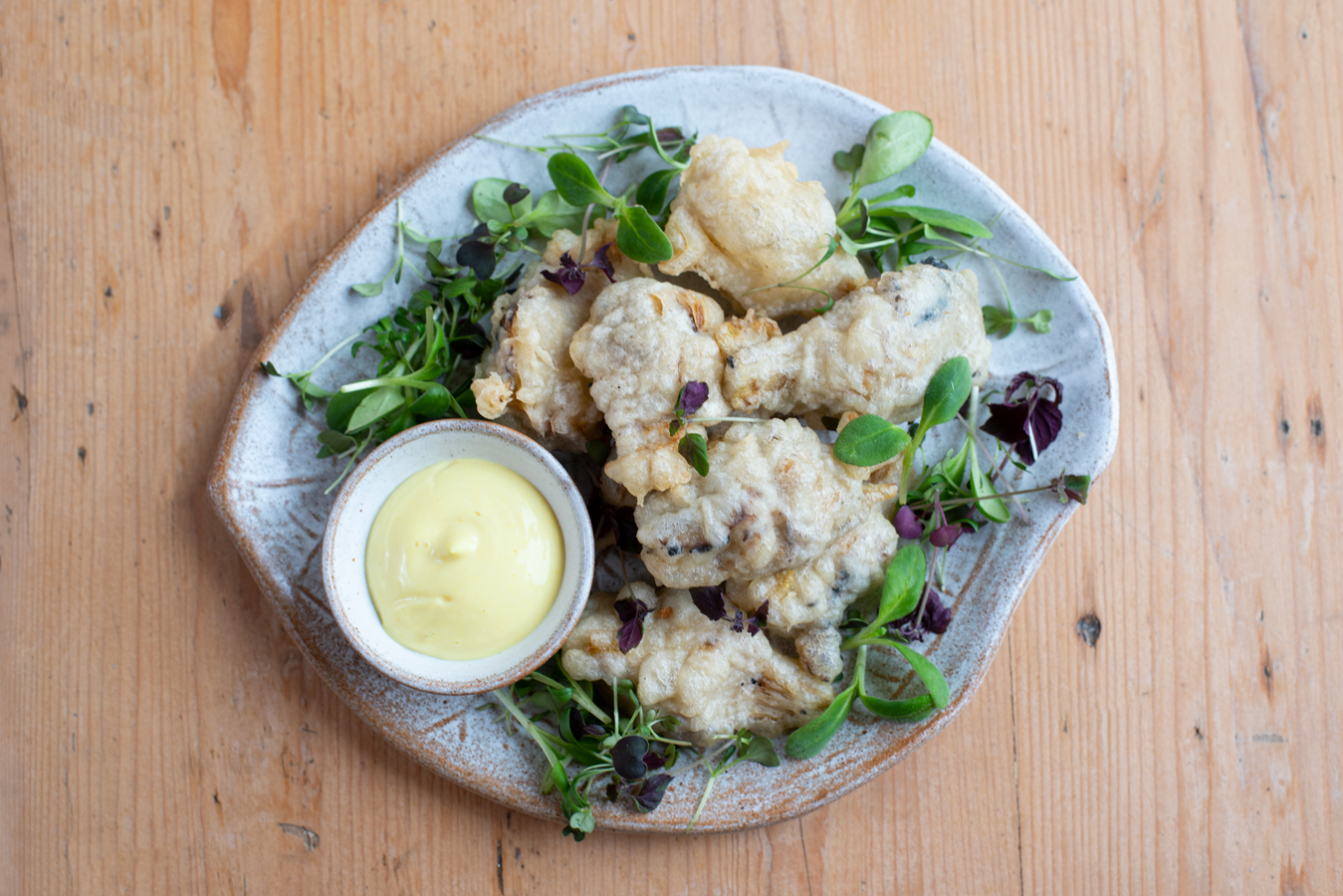 Top to Bottom: Chicken Liver Parfait on toasted brioche, Salt Baked Celeriac, truffle and pickled celeriac (v), Tuna Taco with yoghurt, wasabi and ginger, Artichoke tempura with saffron aioli (v, df)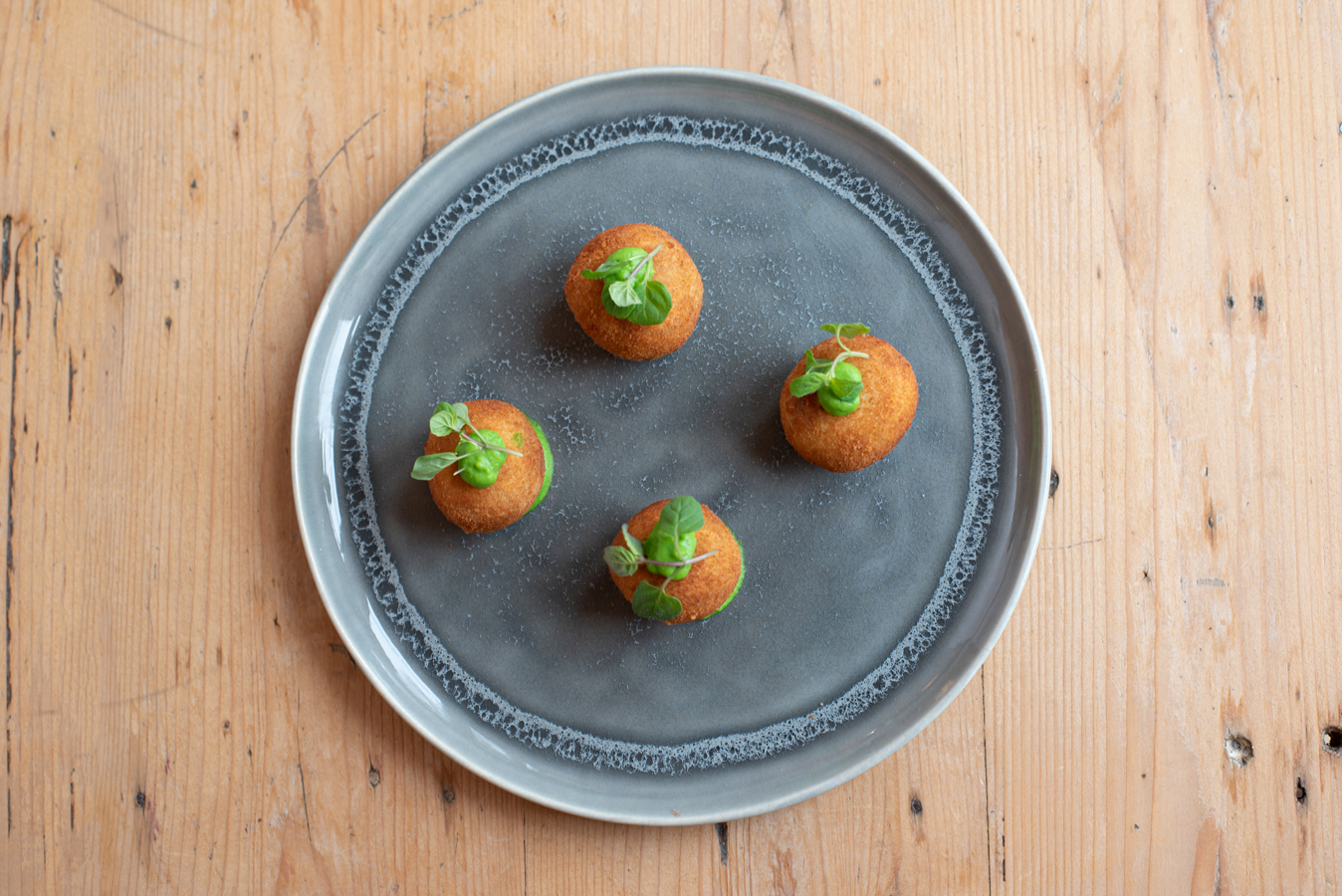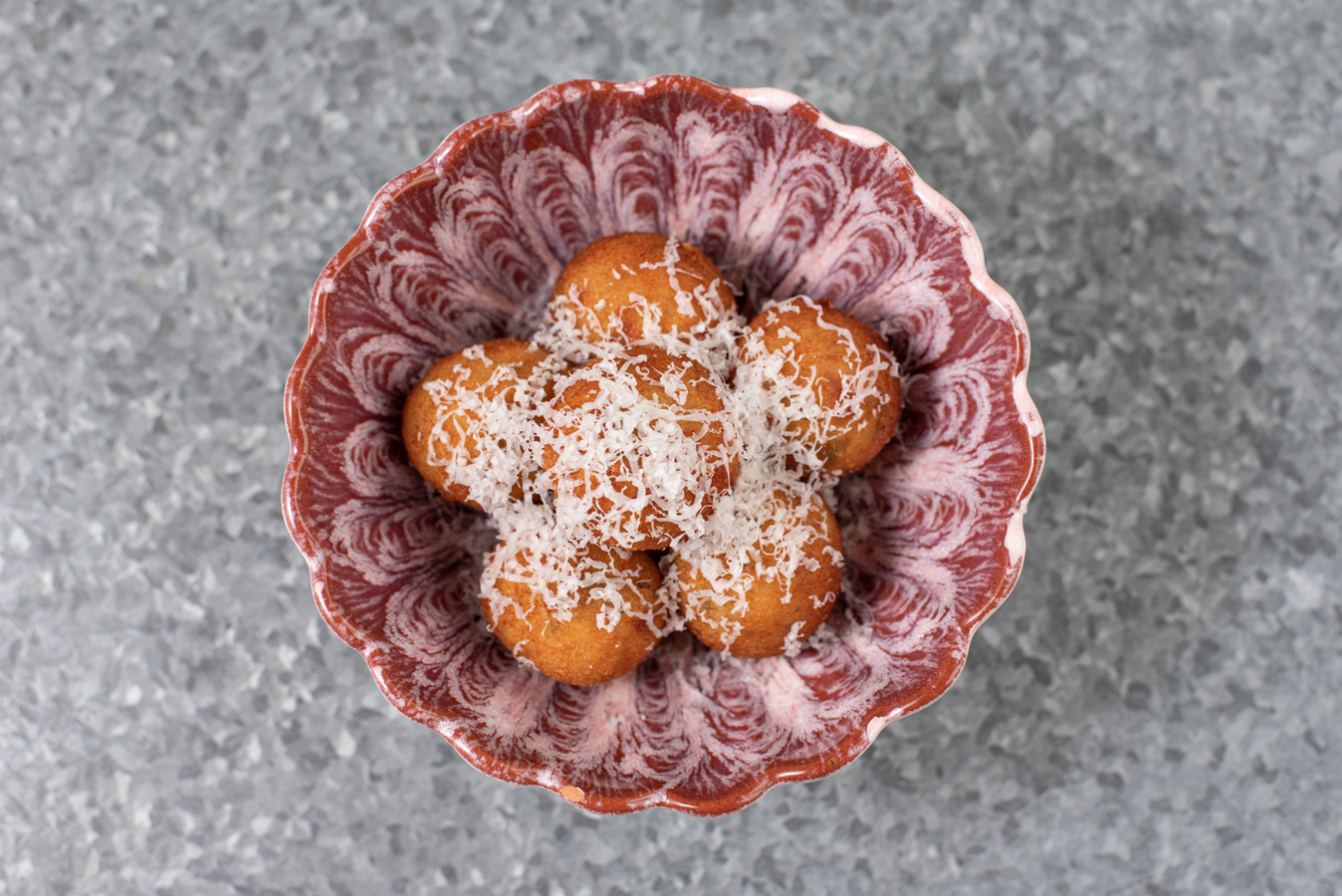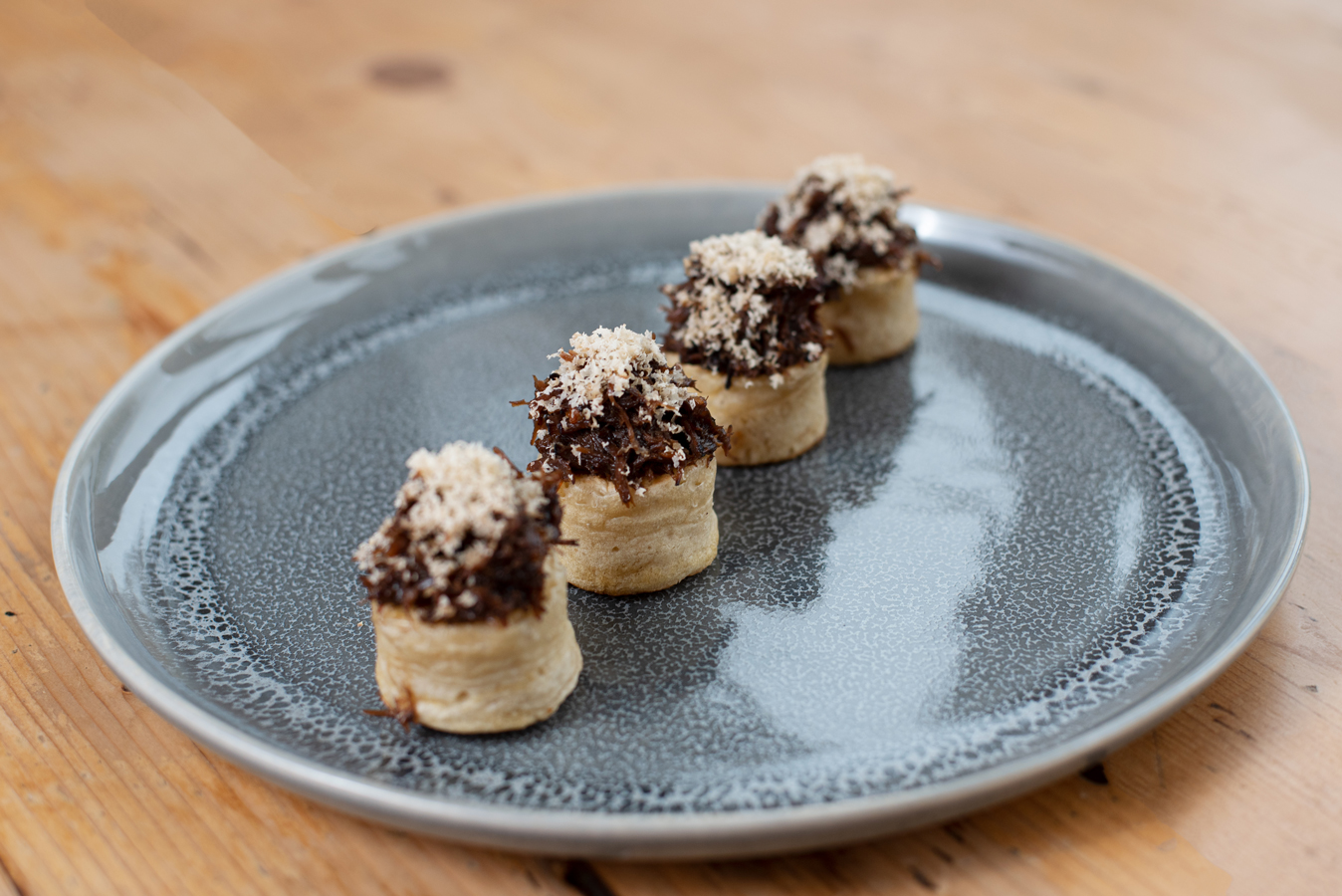 Lamb bon bon with pea and mint, Wild mushroom truffle arancini with parmesan (v), Ox Cheek Crumpet with chestnuts and cranberry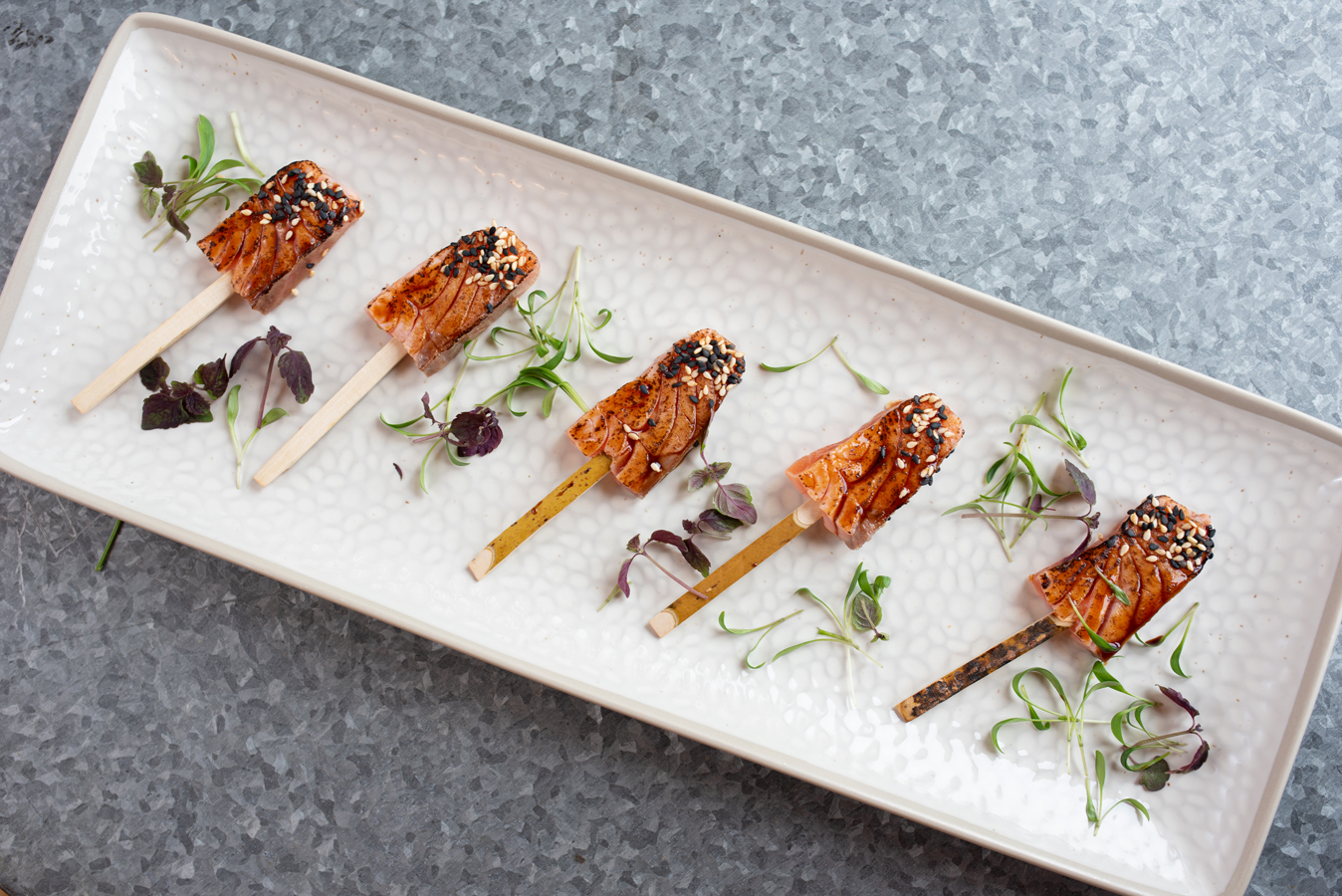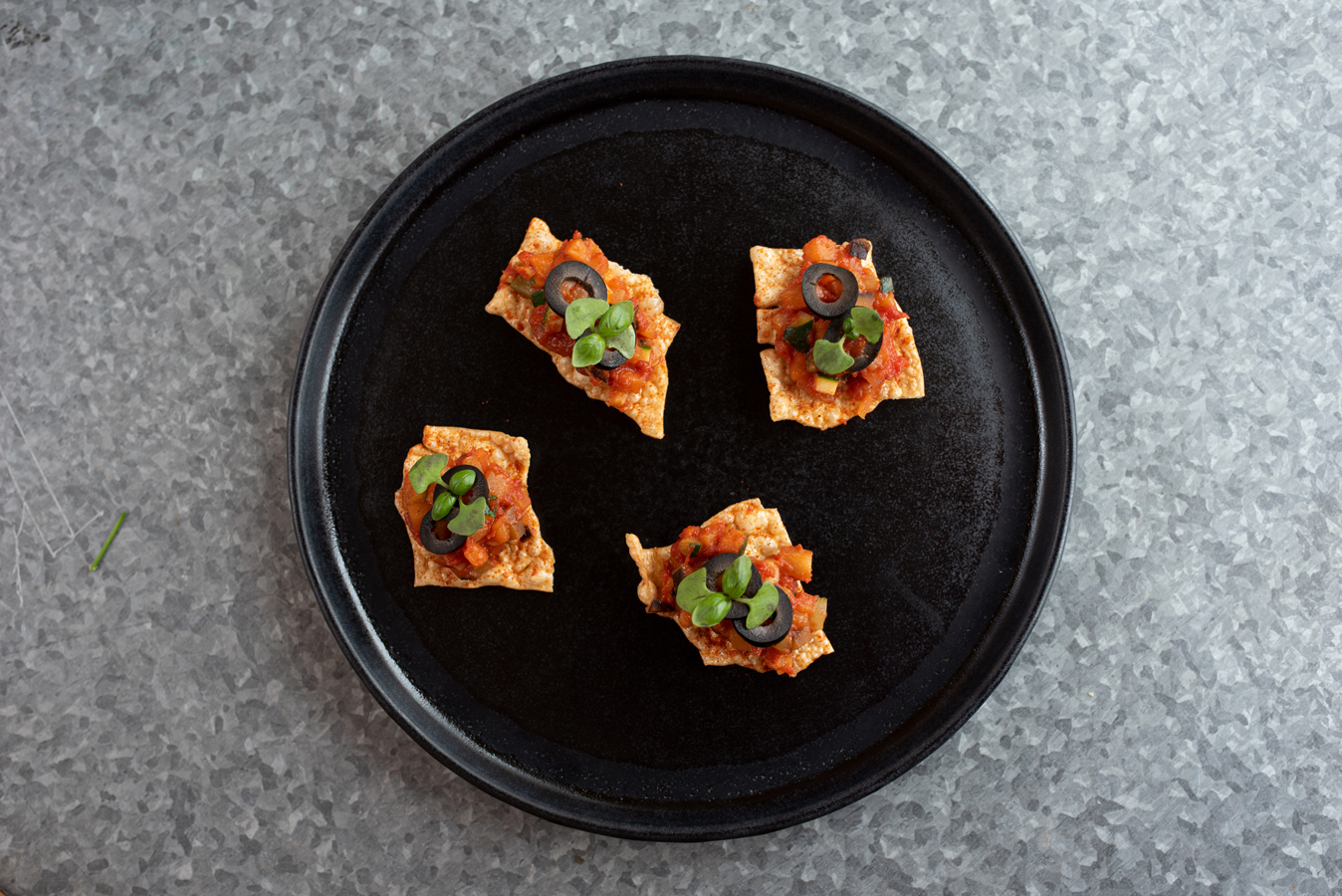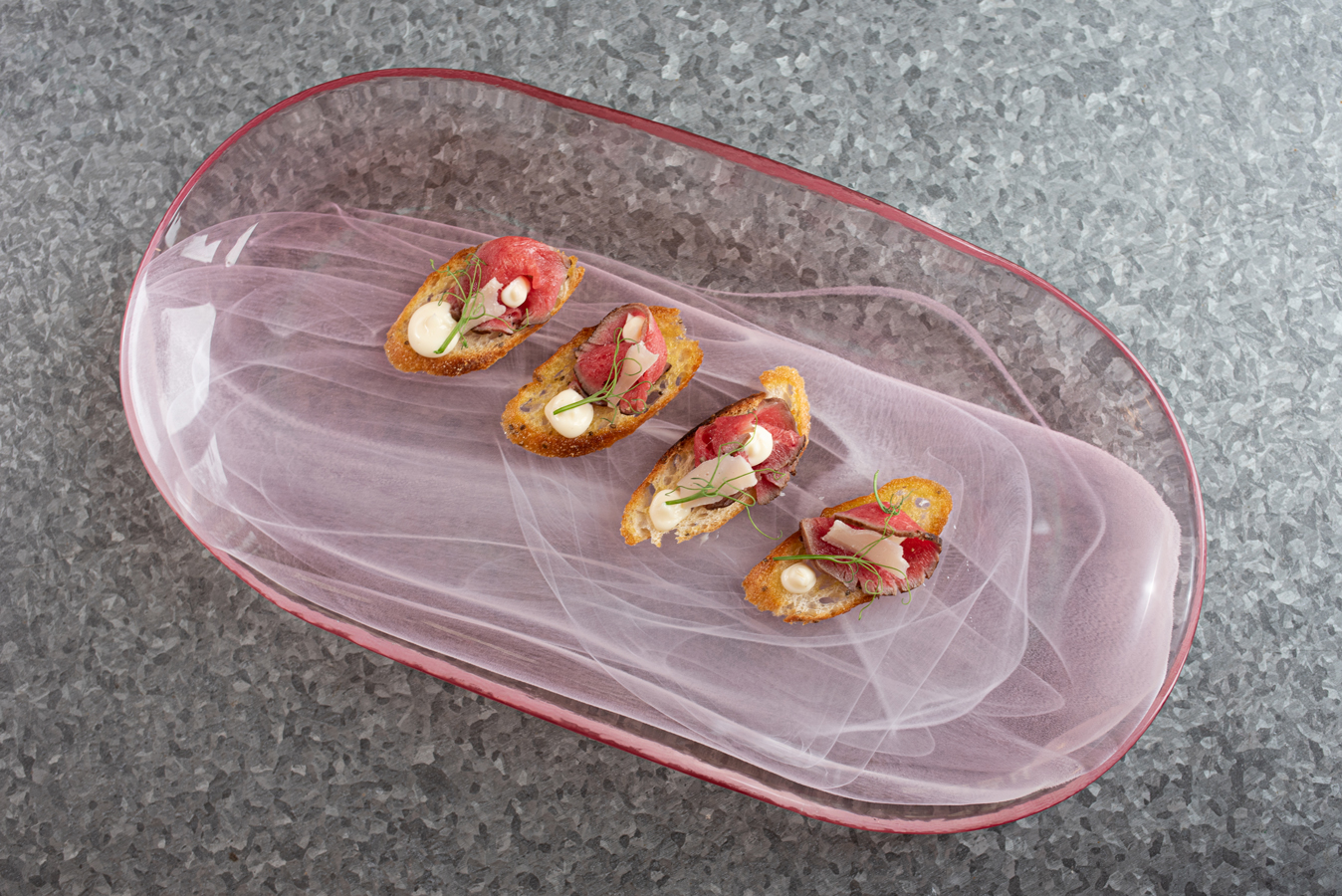 Honey Soy Glazed Salmon and toasted sesame (gf, df), Aubergine tartare on puffed pasta crisp (v), Beef Carpaccio with truffle emulsion and shaved pecorino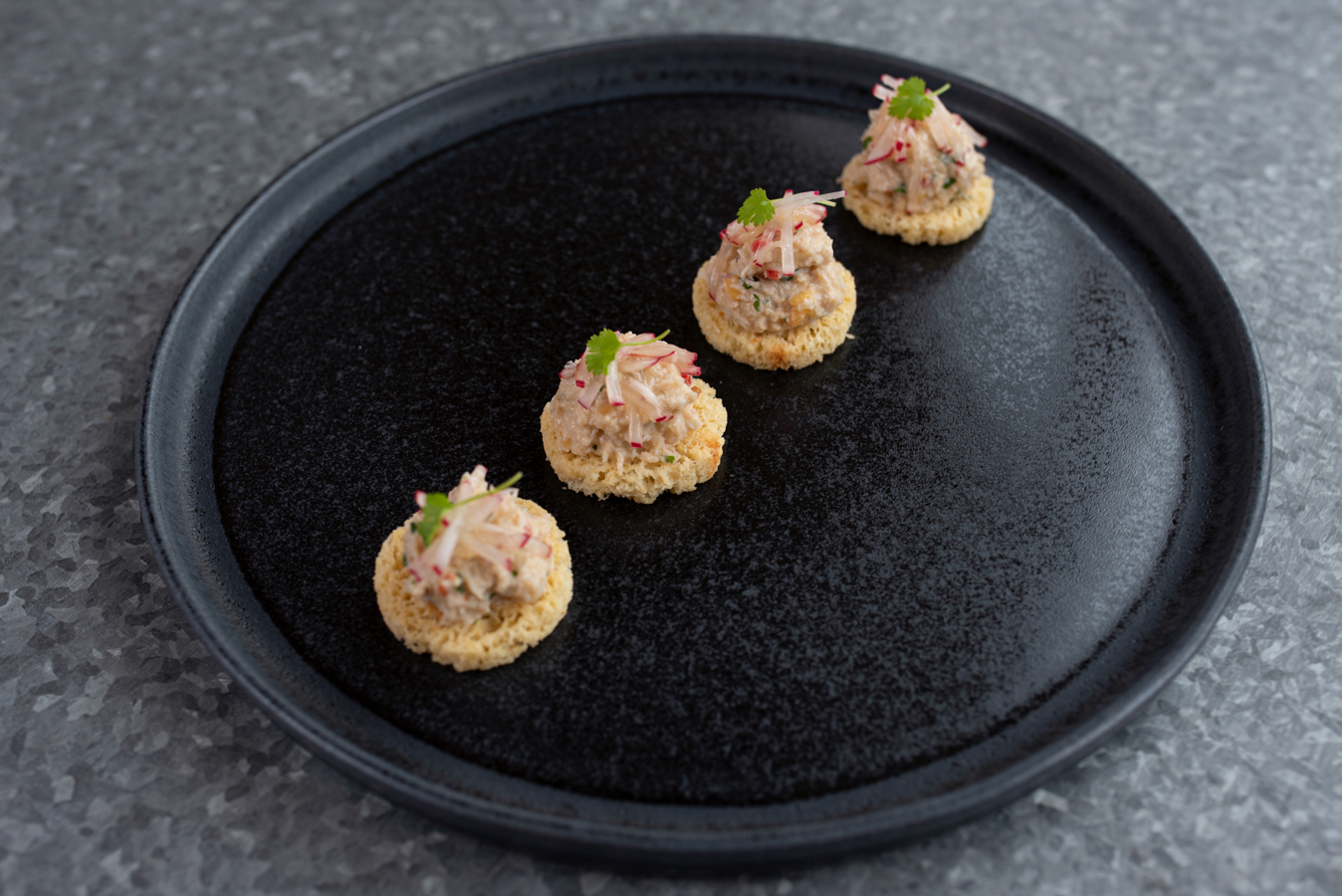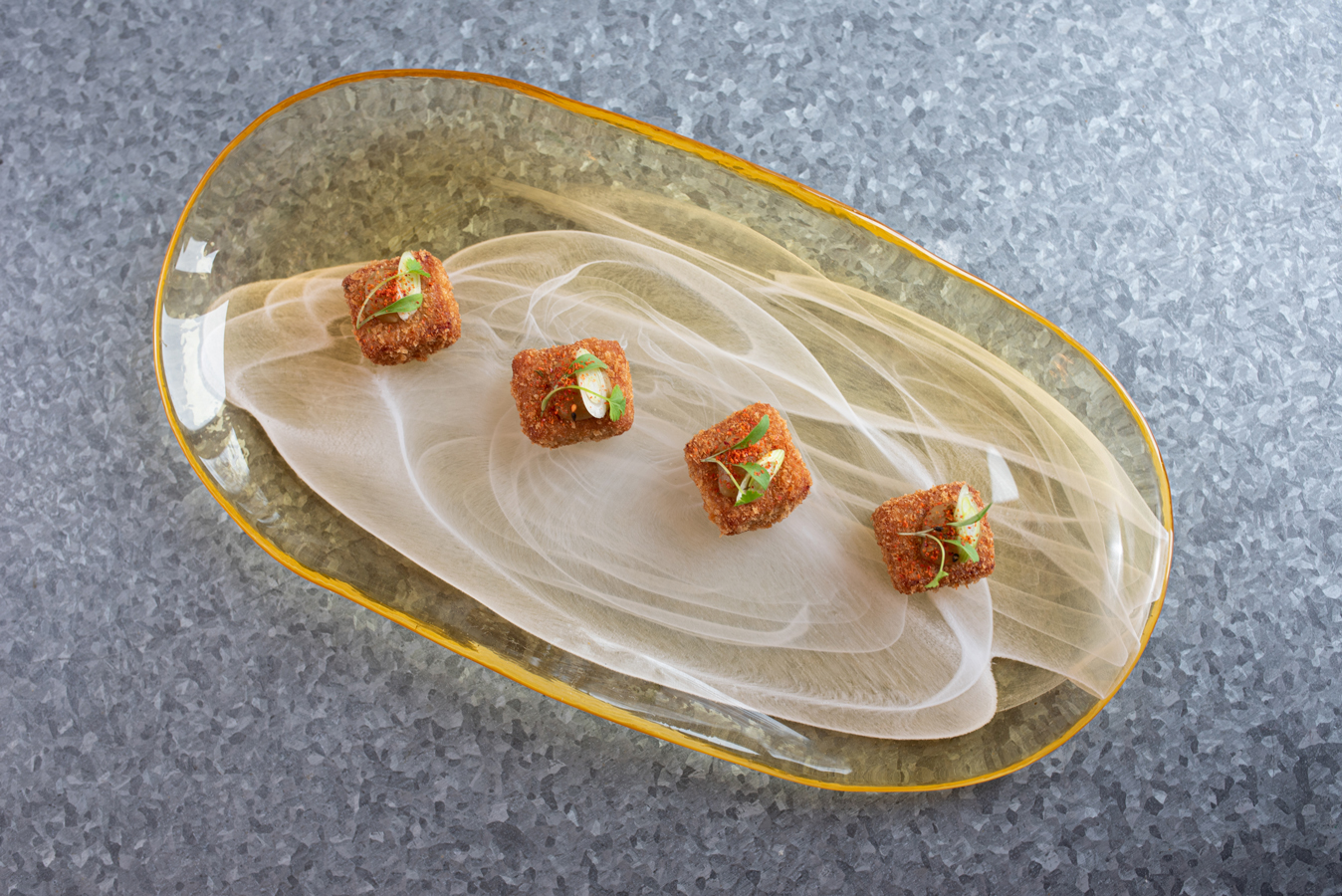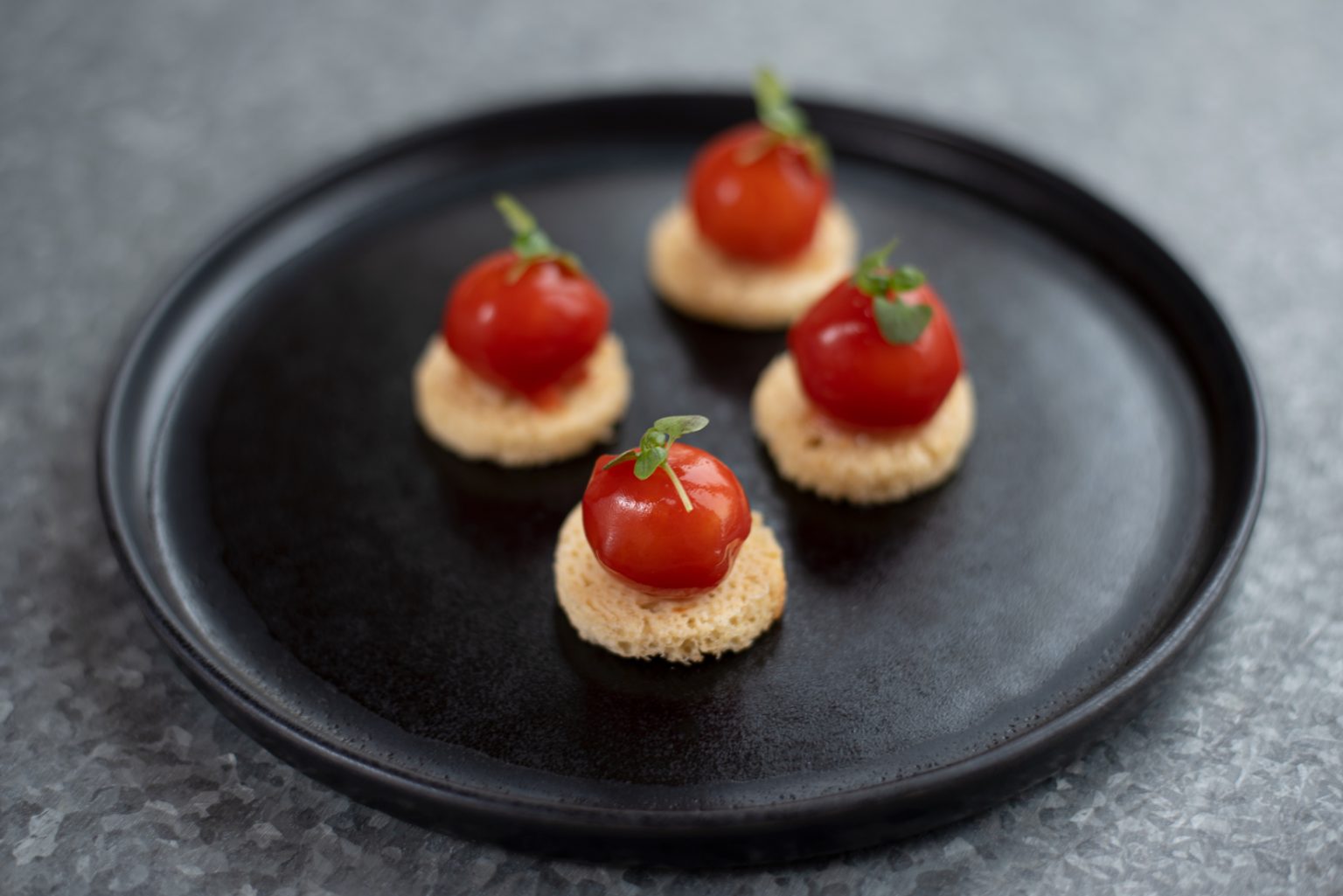 Crab Salad with pickled radish, apple and dill (df), Crispy ham hock with burnt miso caramel, coriander and spring onion, Bloody Mary Bocconcini (v)
Images by Laura Harvey Photography 
Hitched at Hyde : 27 / 01 / 21
Spring and Summer Wedding Inspiration at Hyde House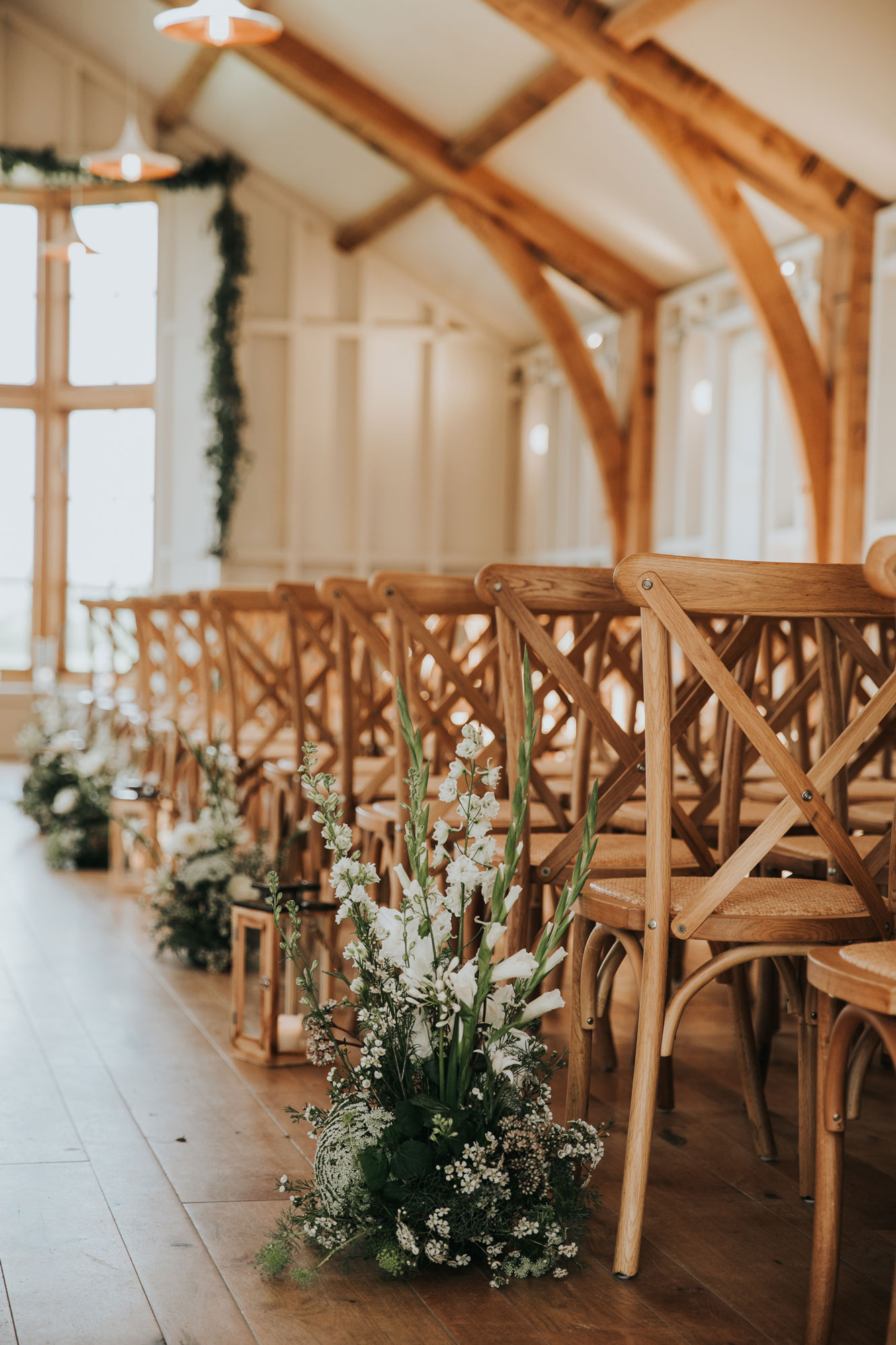 Here at Hyde House, both The Grange and The Barn are beautiful, open spaces that are neutral in design and offer endless styling opportunities to our Couples for both The Ceremony and Wedding Breakfast; so whatever the Season, your style or preferences, our Barn's are your blank canvas that can bring your vision to life without limitation.
As a Team, we really love this about the Venue because no Wedding Day is ever the same and we are constantly amazed at how creative Couples and their wonderful Suppliers are and how they are able to put their own stamp on Hyde House.
Knowing where to start when planning your Big Day can be overwhelming, so we wanted to put together some gorgeous imagery from Spring and Summer Ceremonies and Wedding Breakfasts at Hyde House, including breathtaking Outdoor Ceremonies underneath The Arbor, to give you all some inspiration as you embark on this exciting process!
The Grange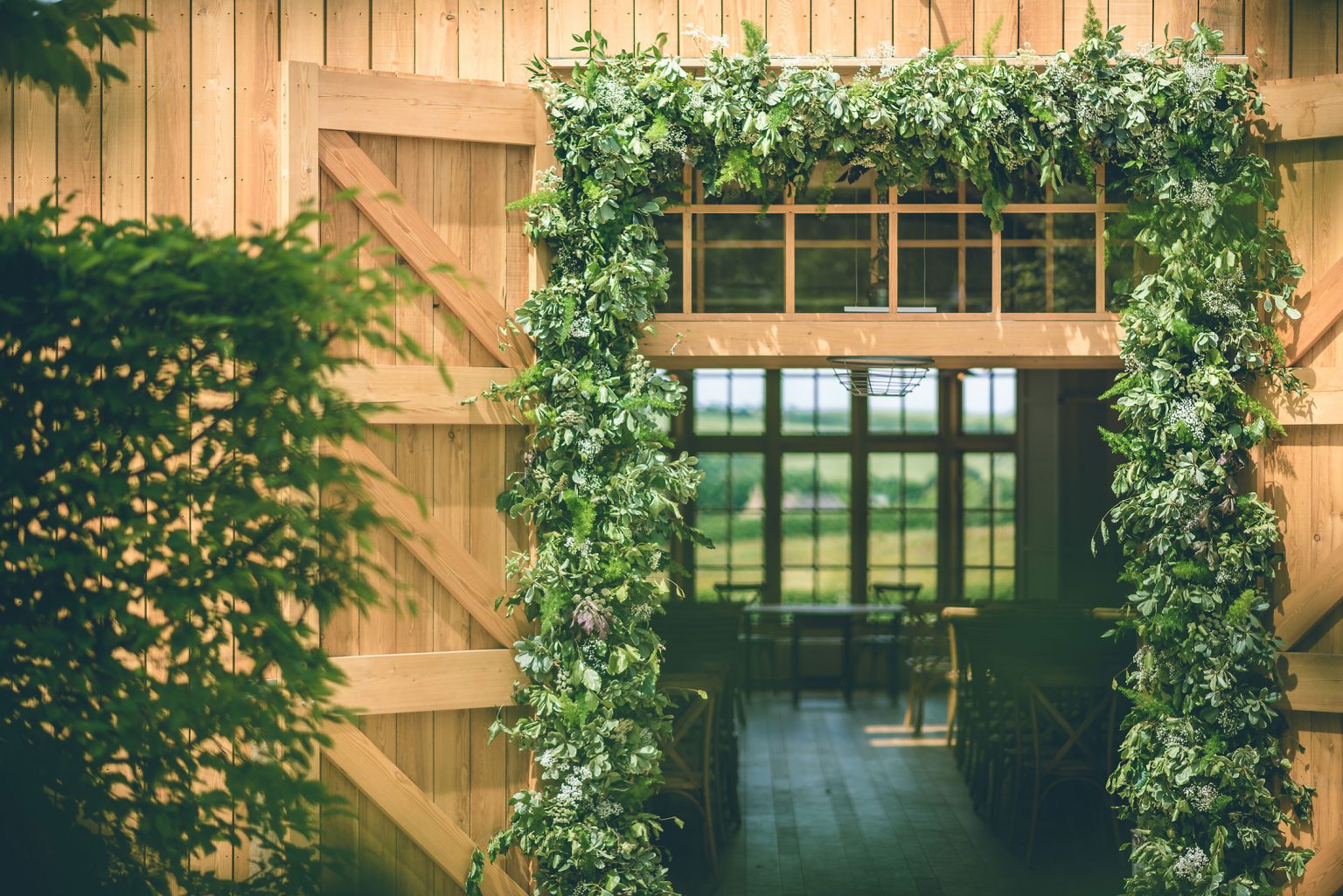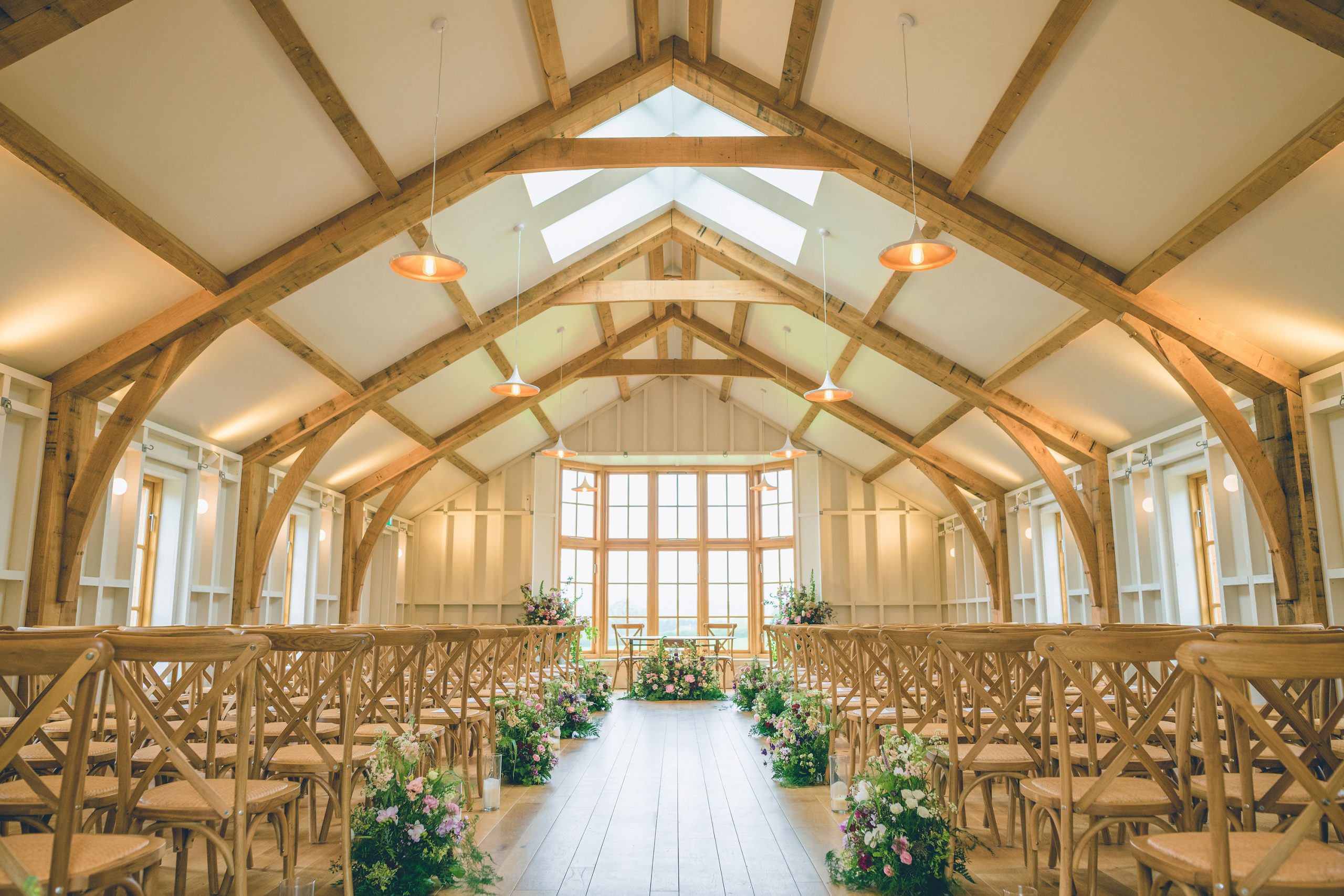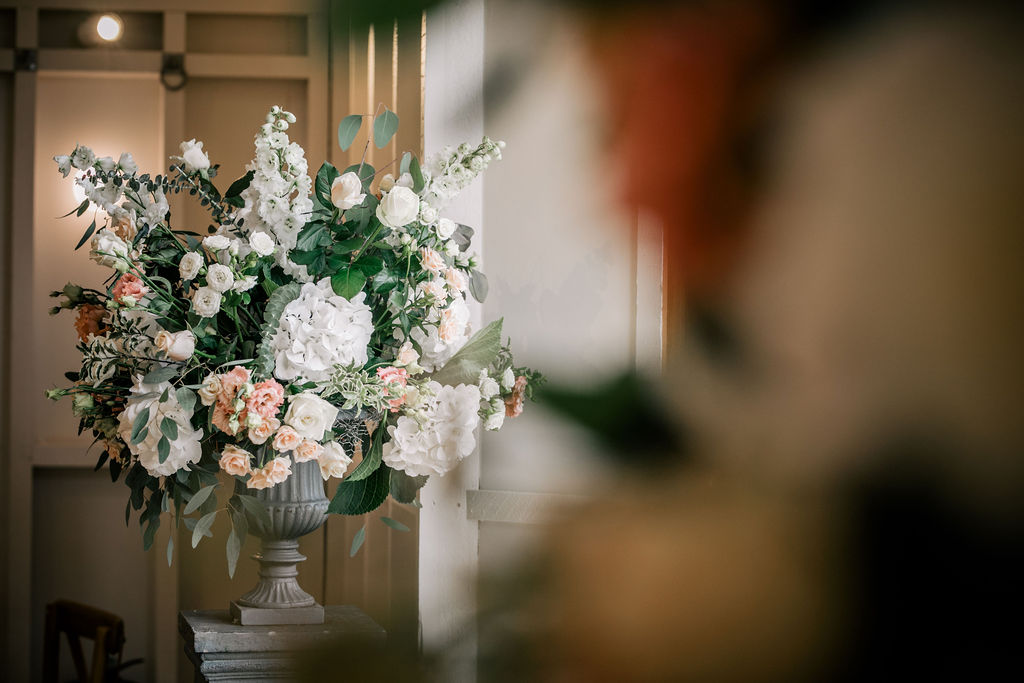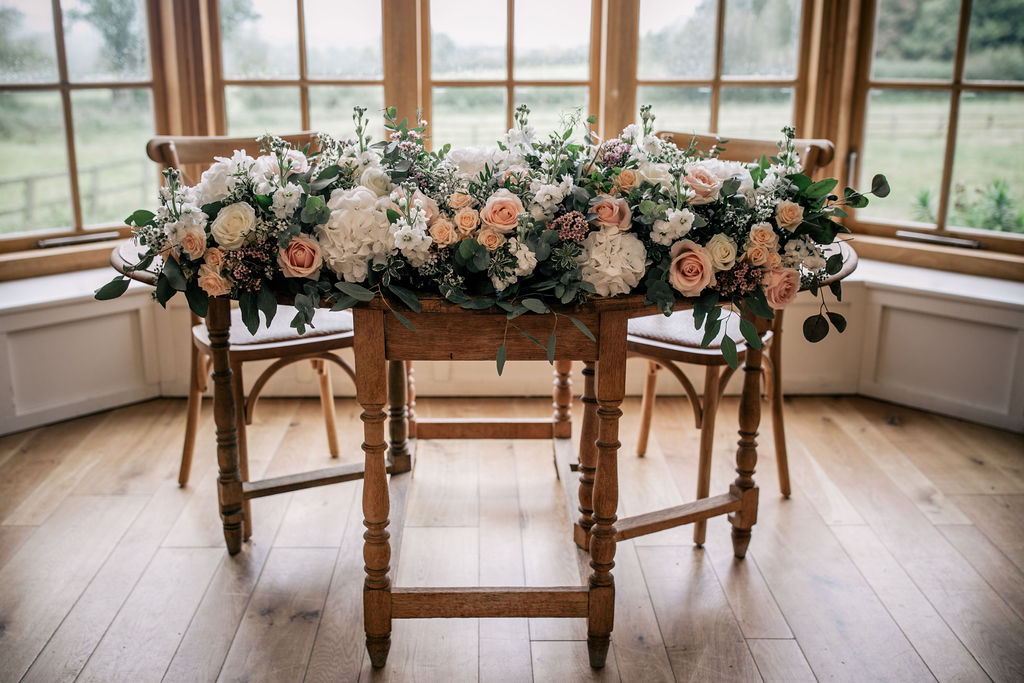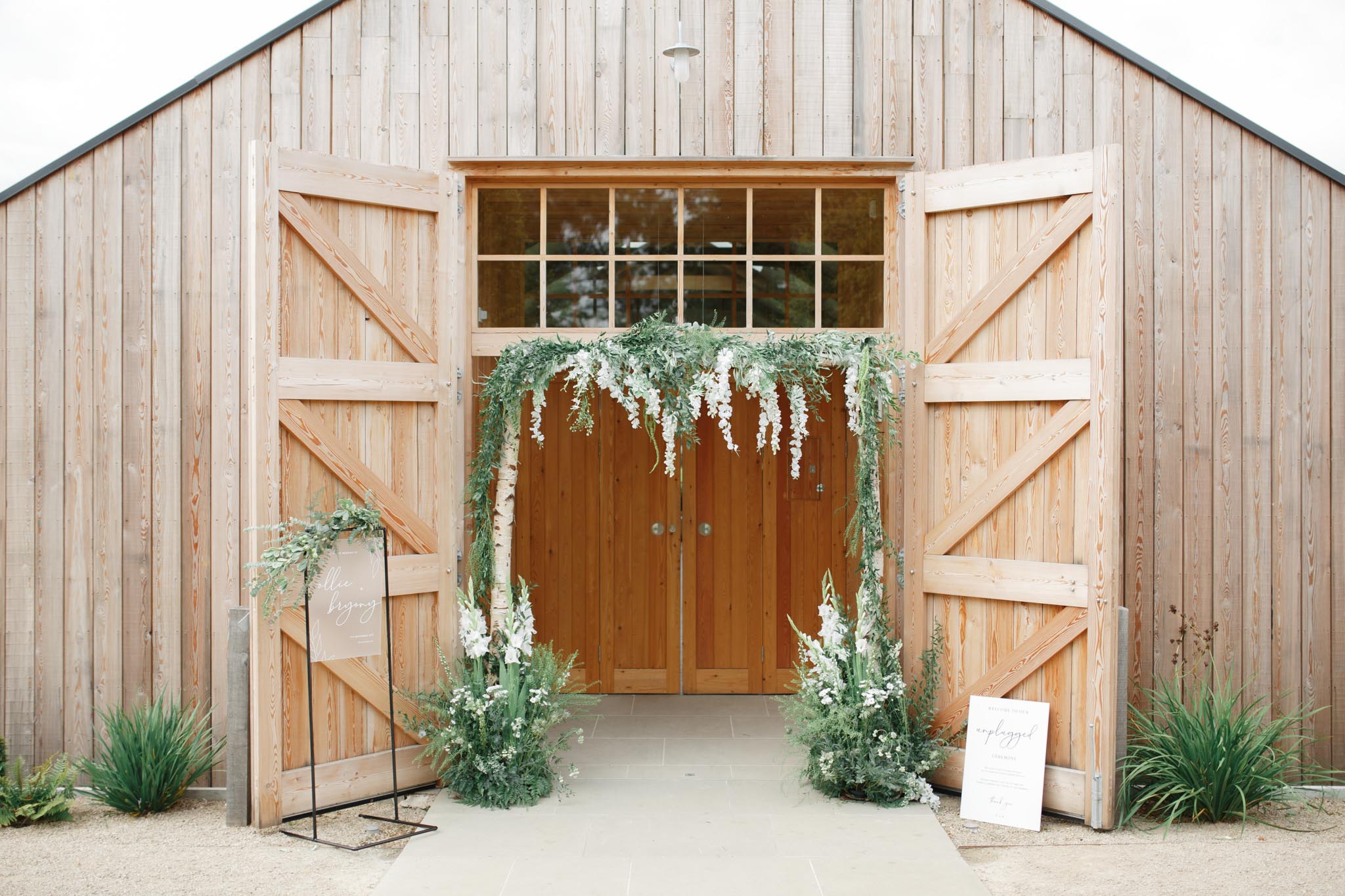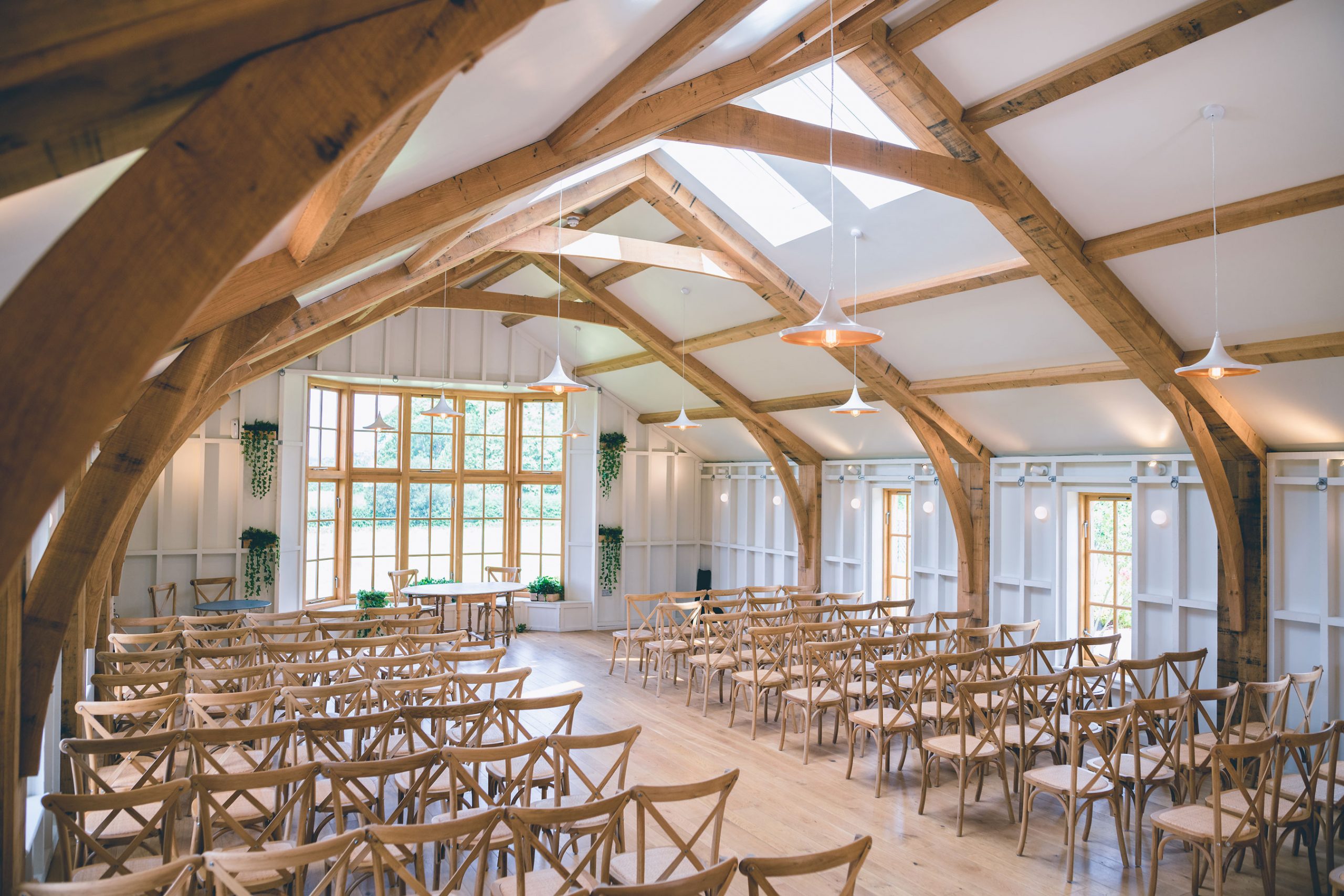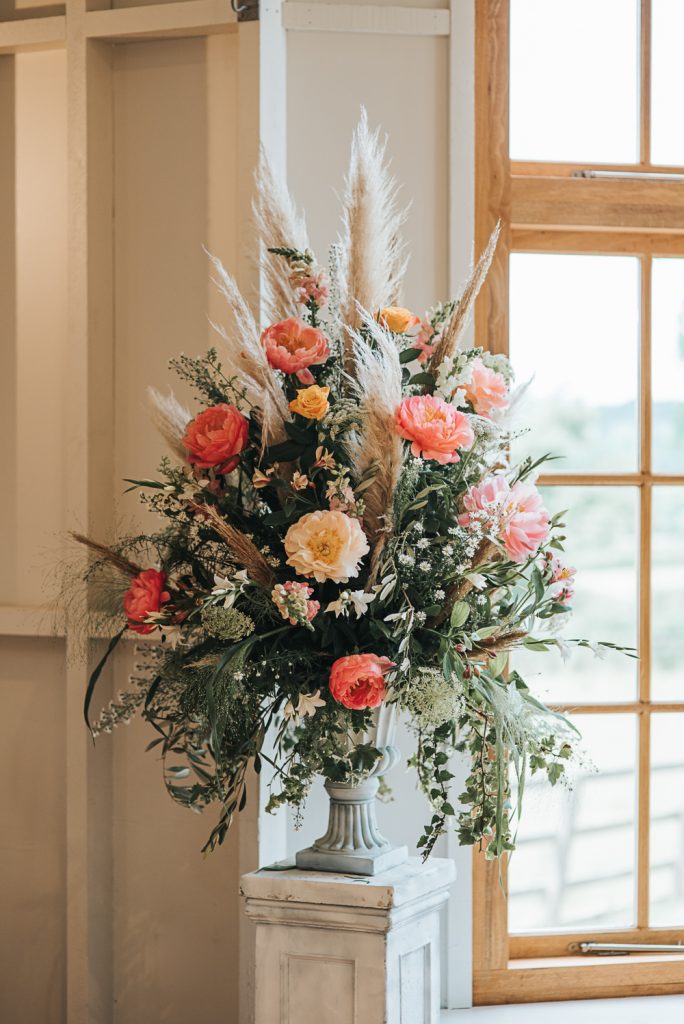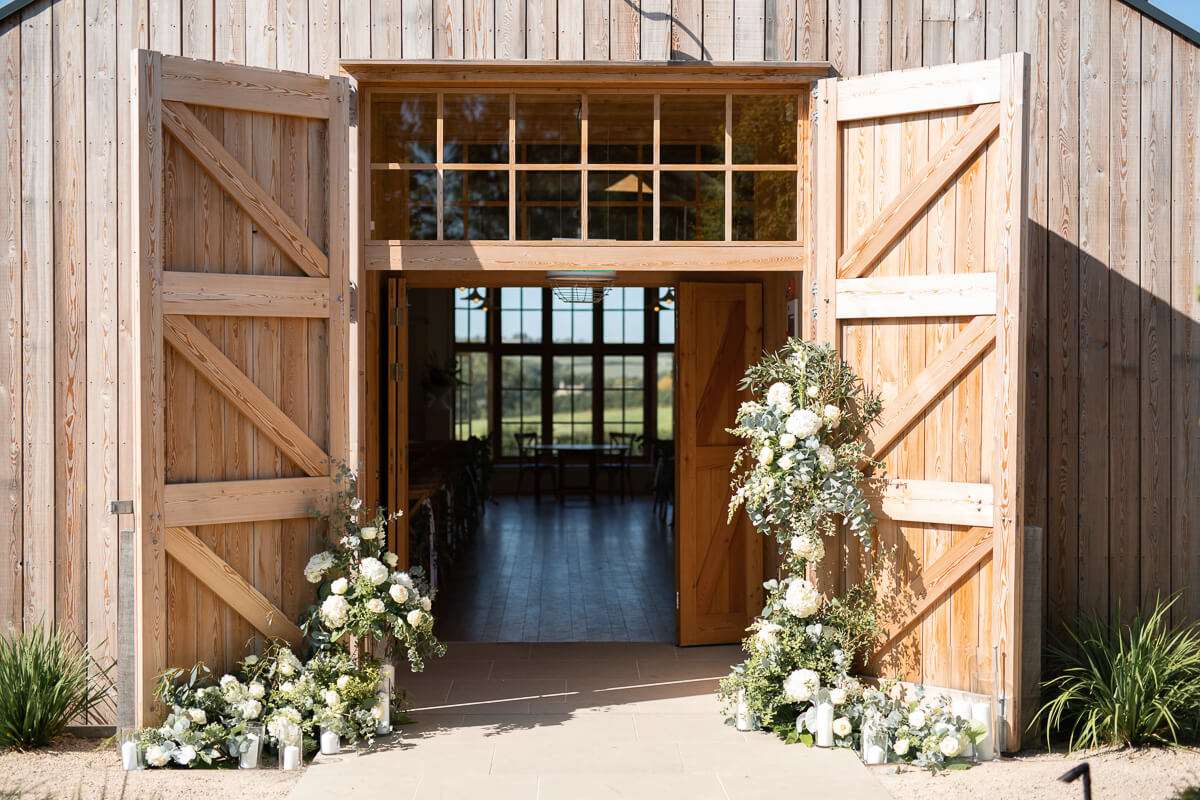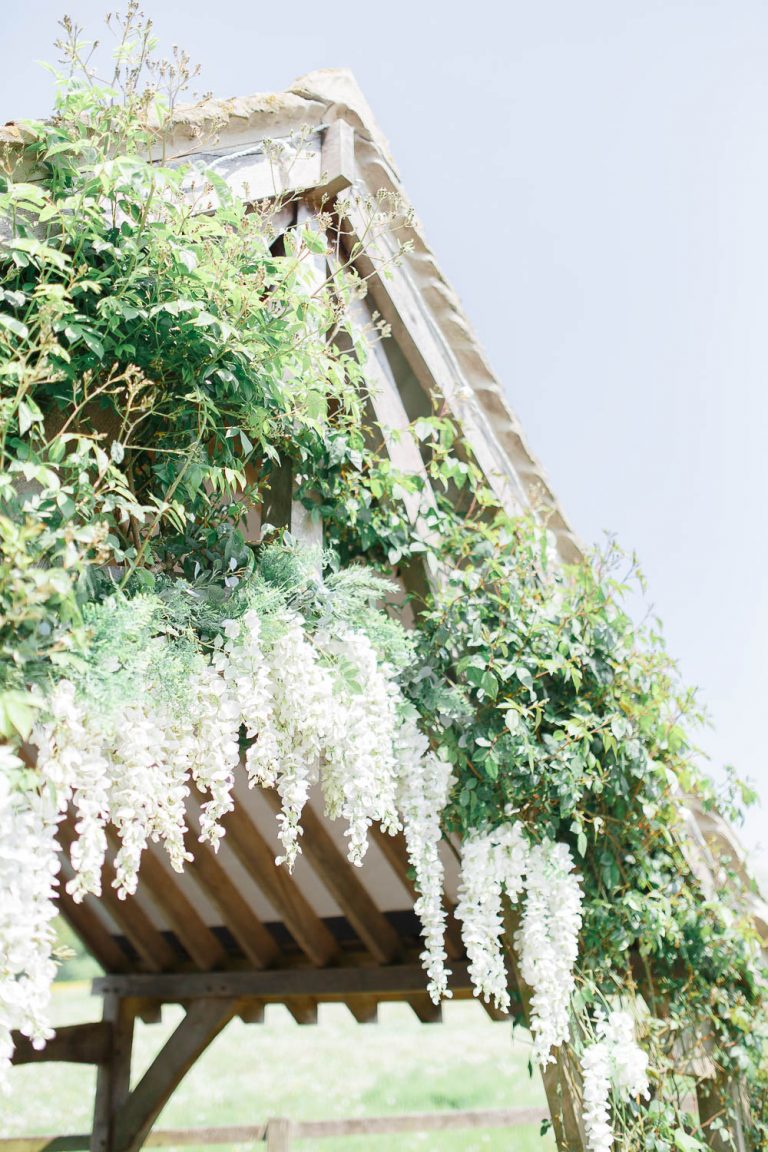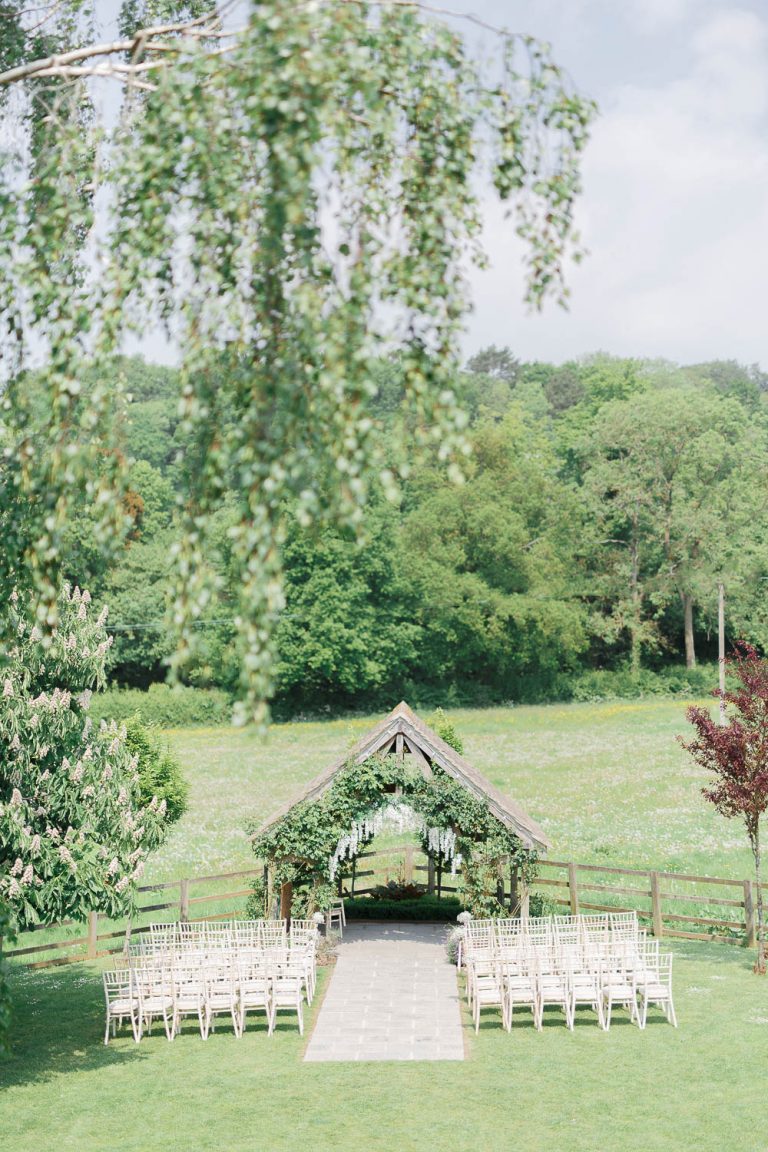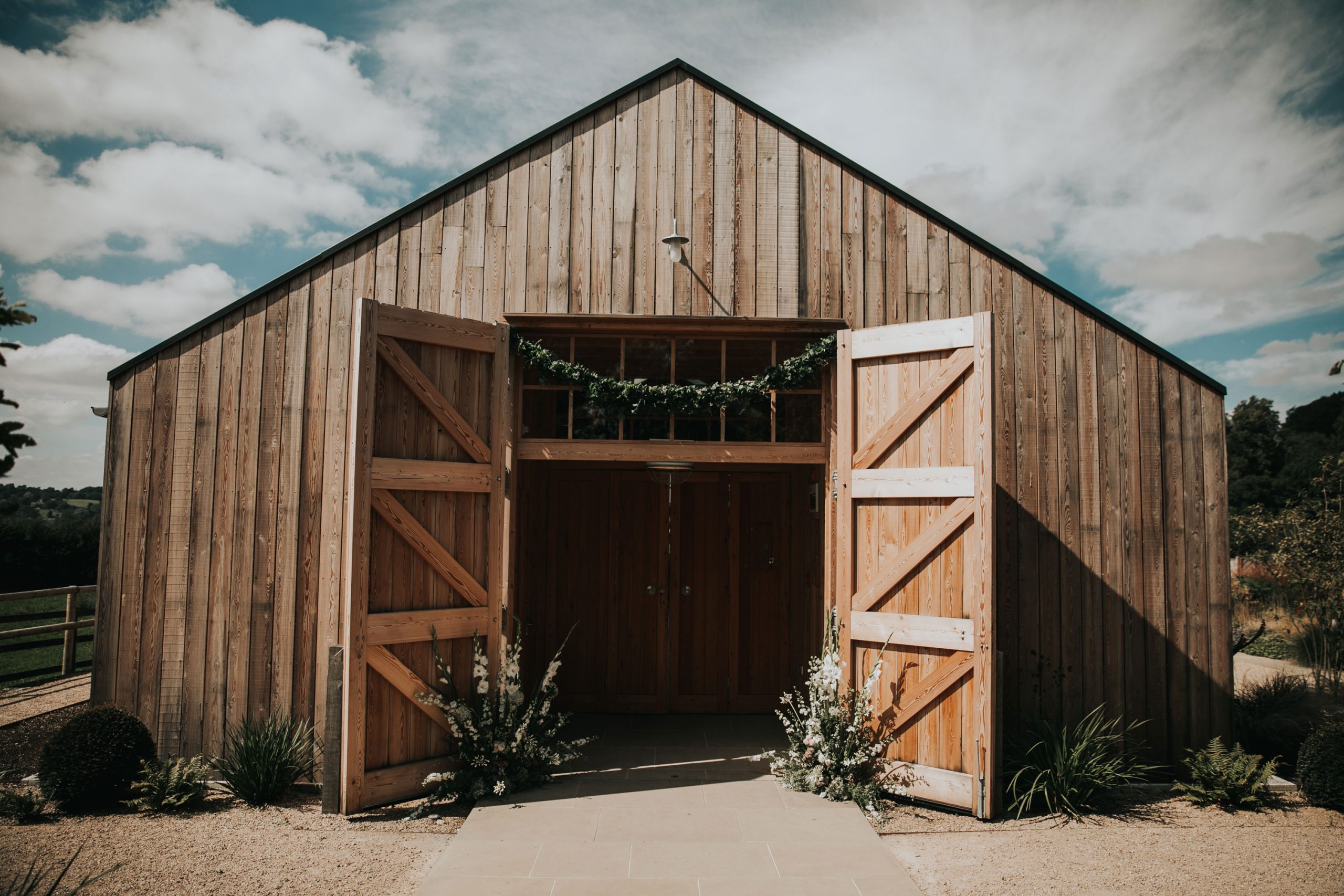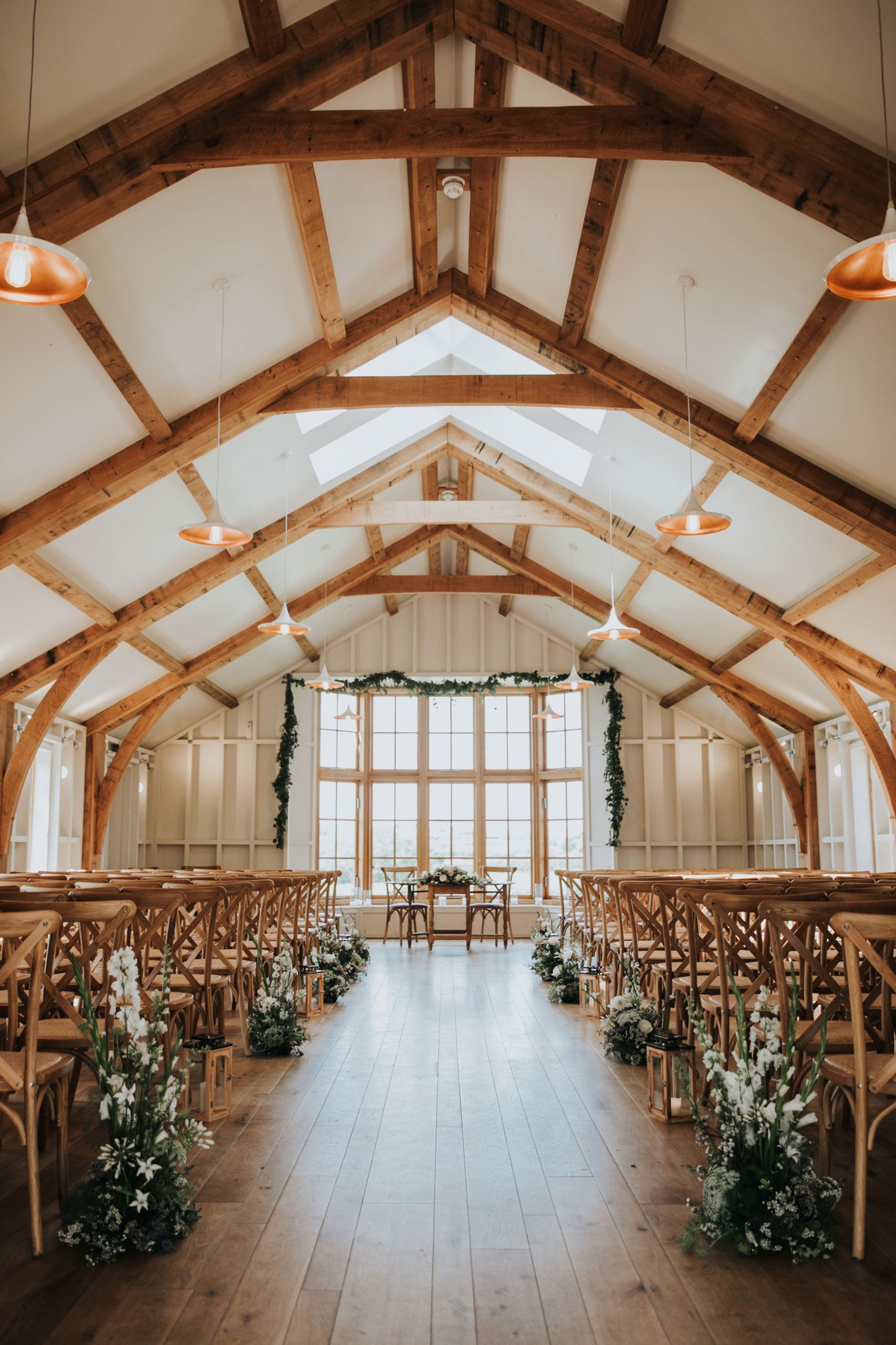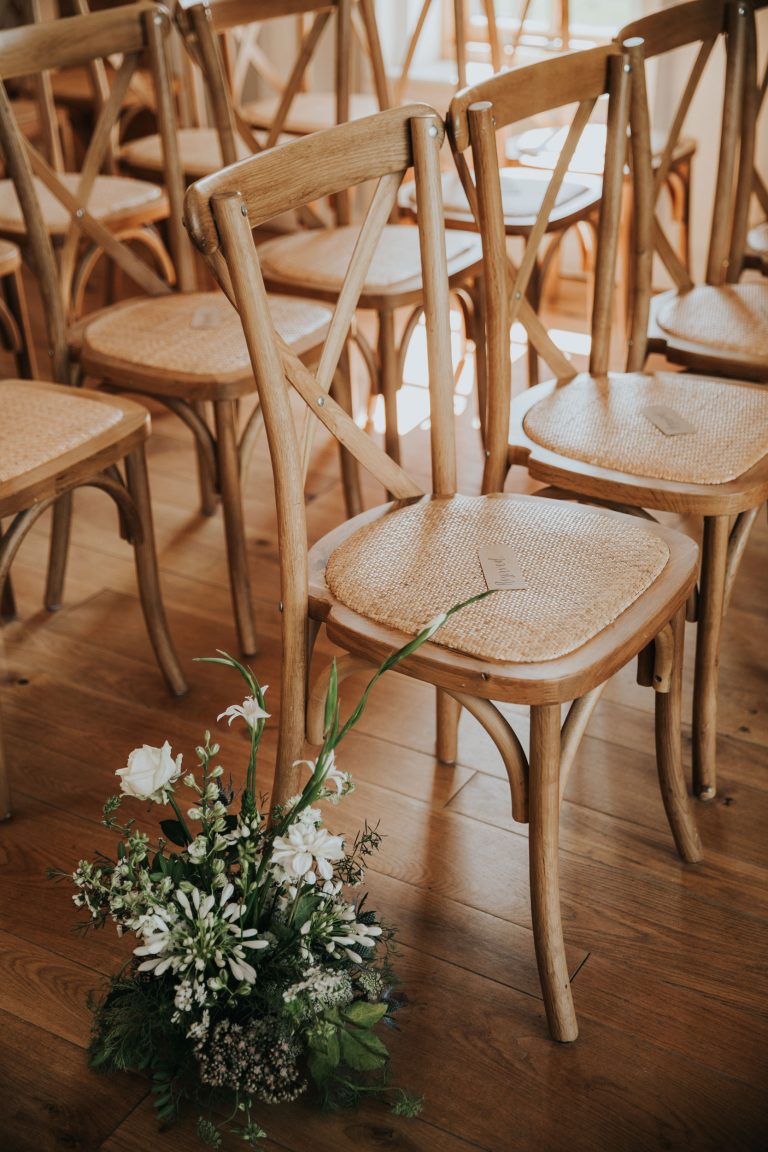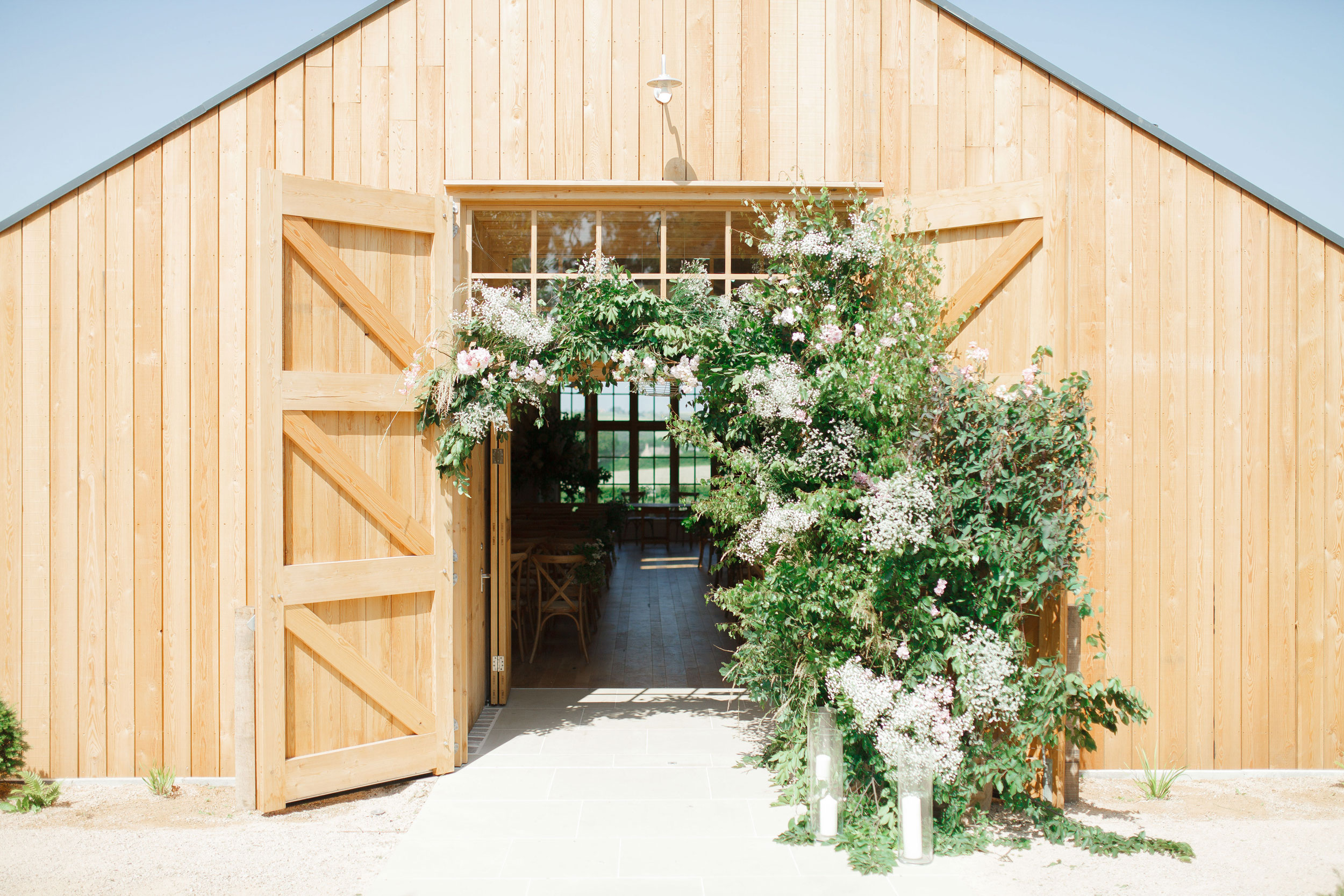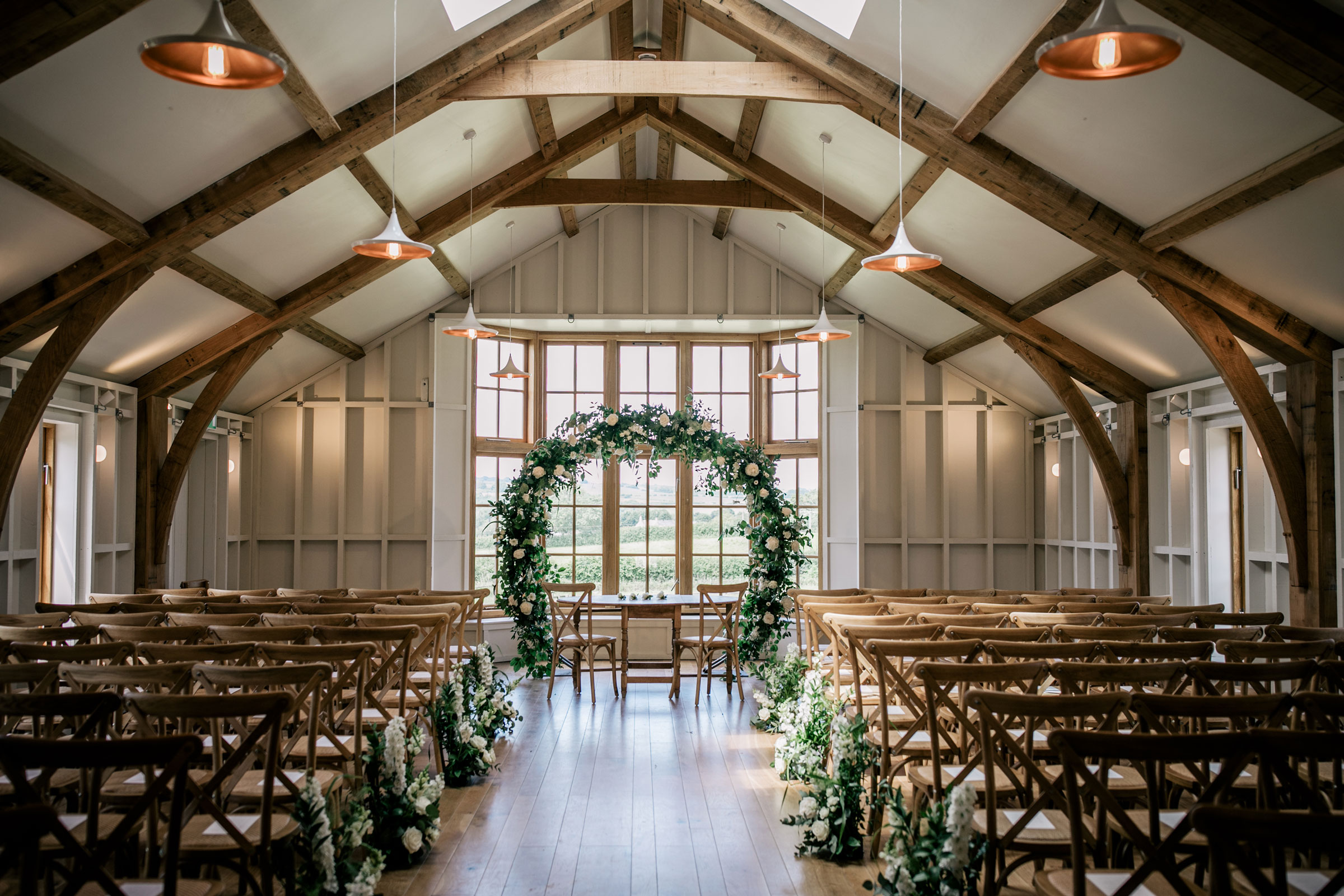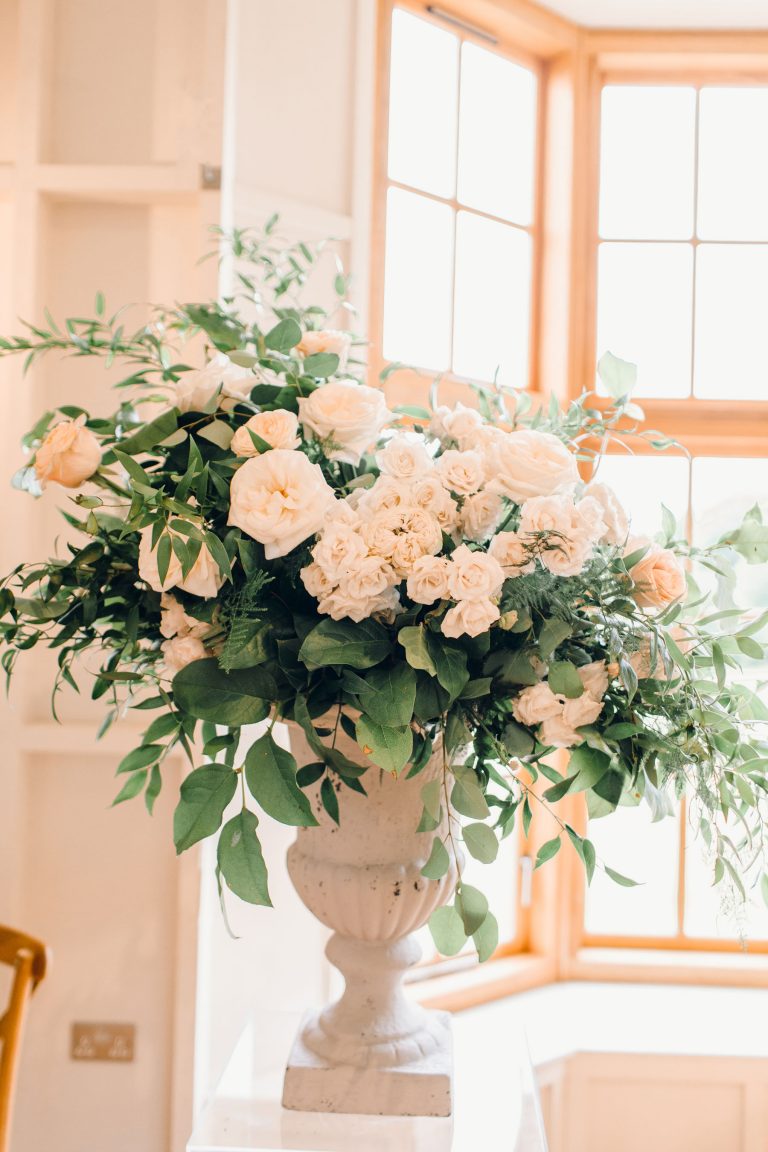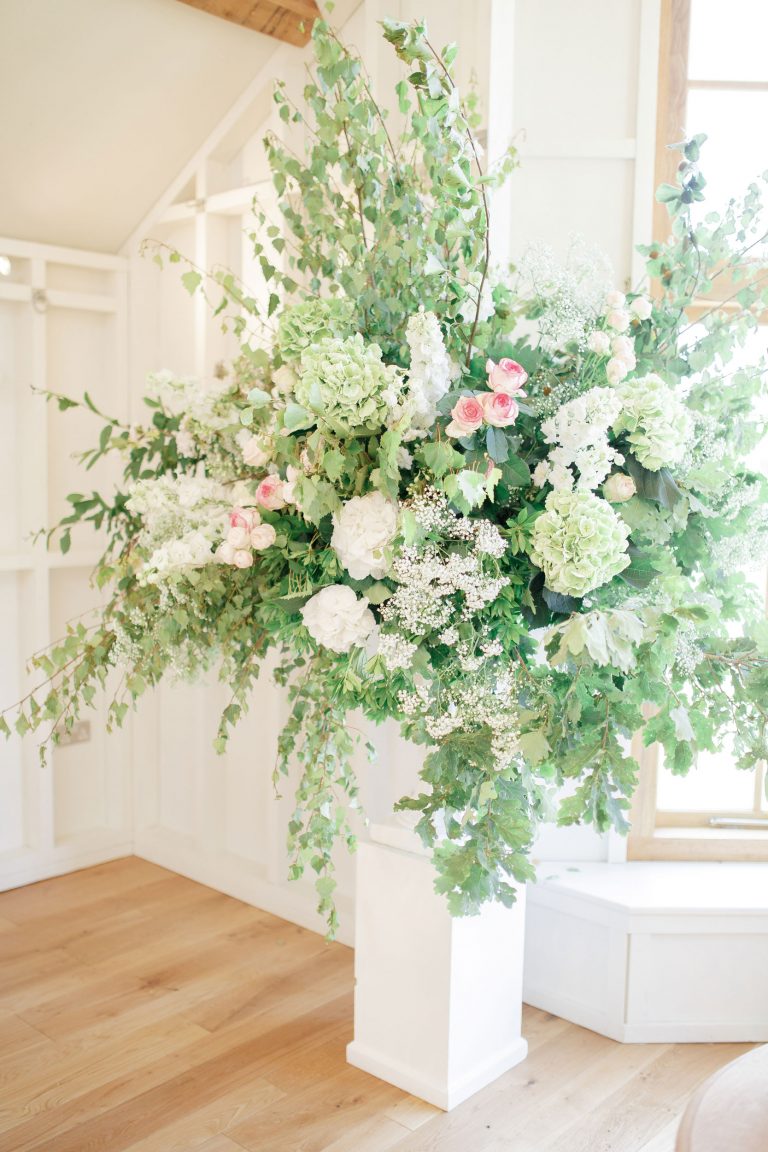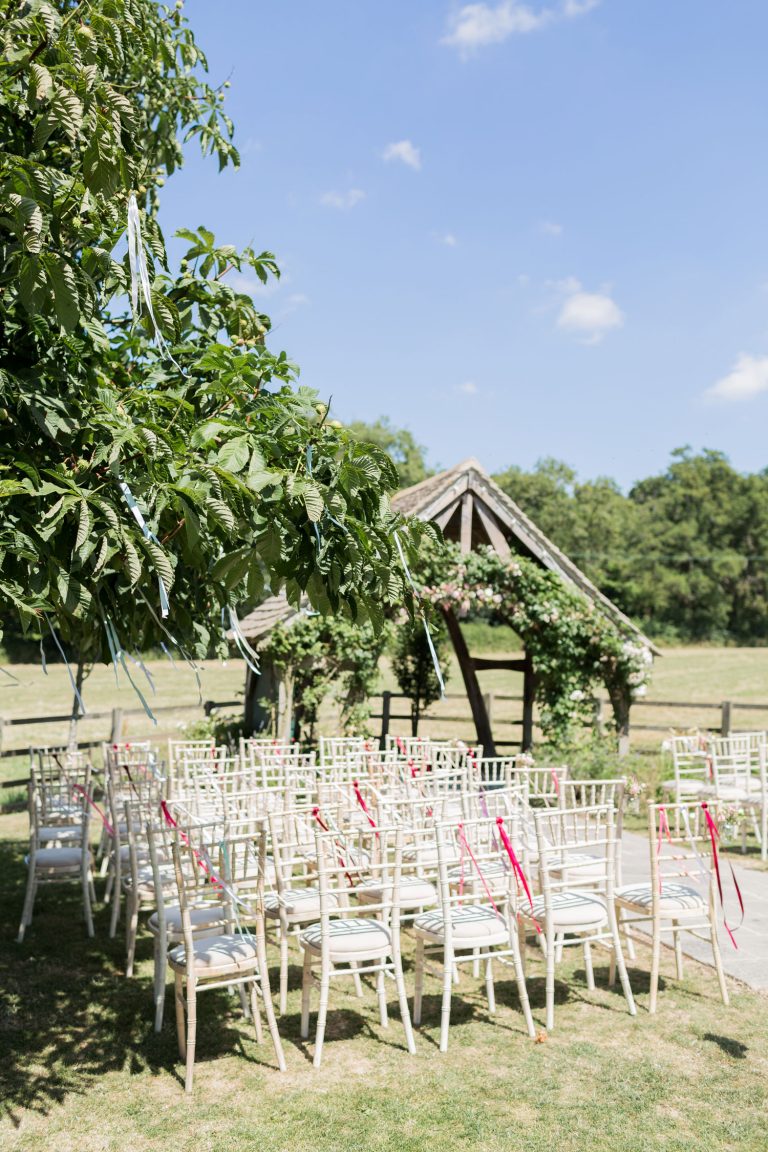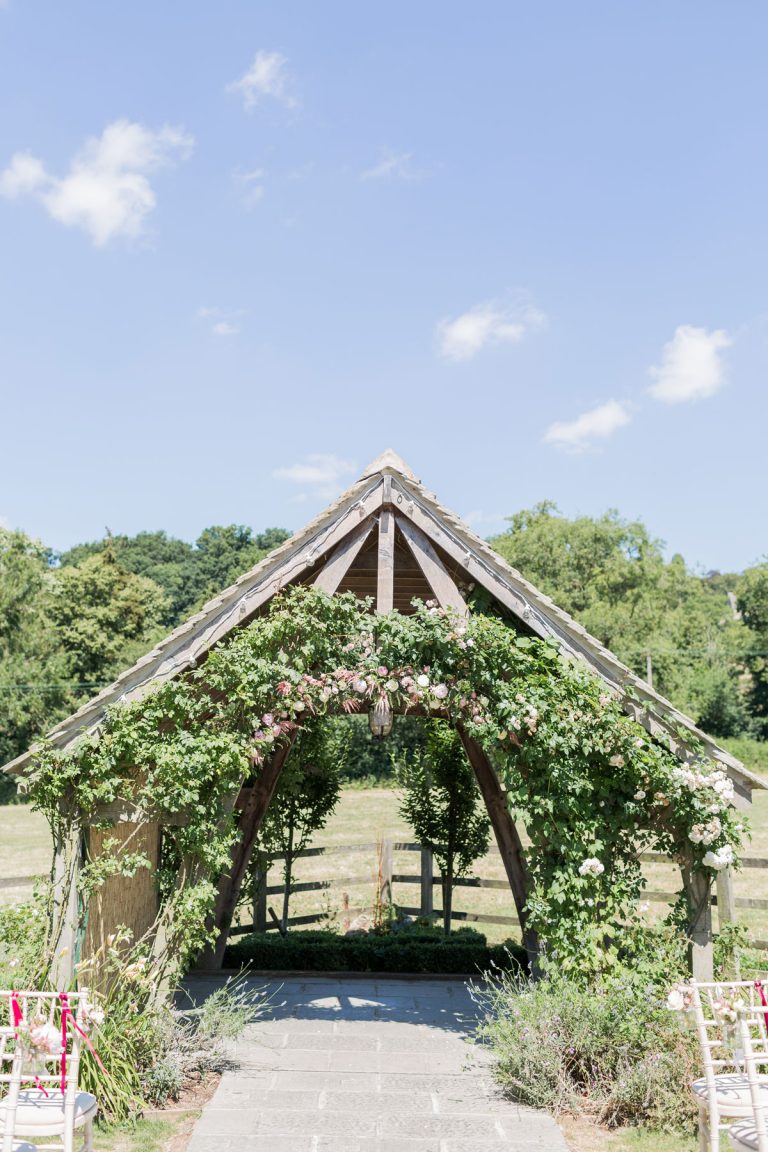 Bowtie and Belle Photography | Cotswold Blooms
The Barn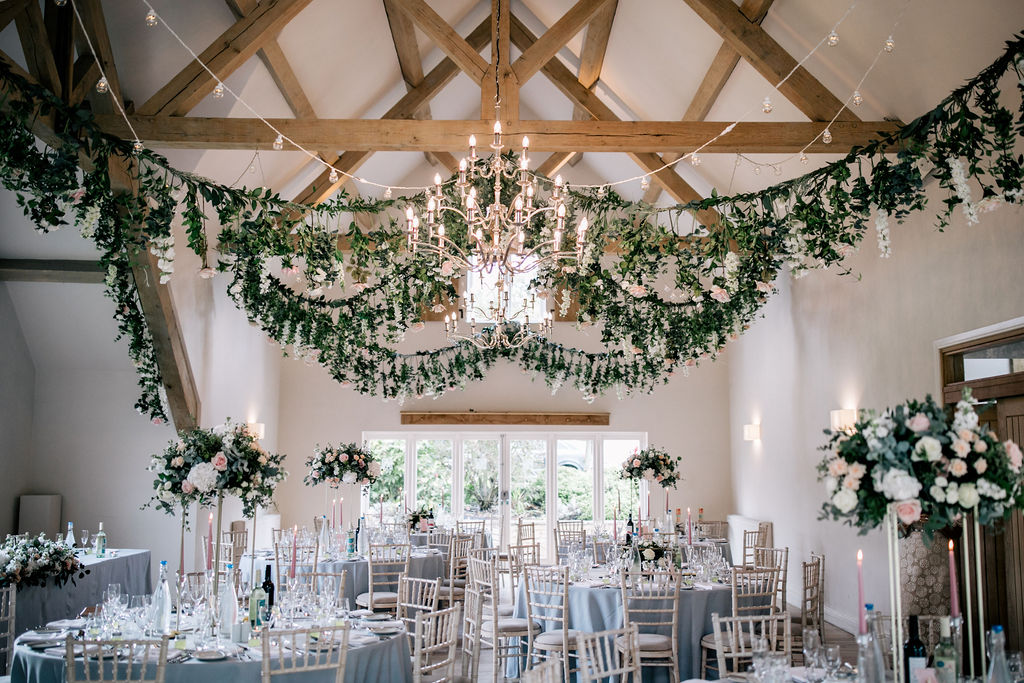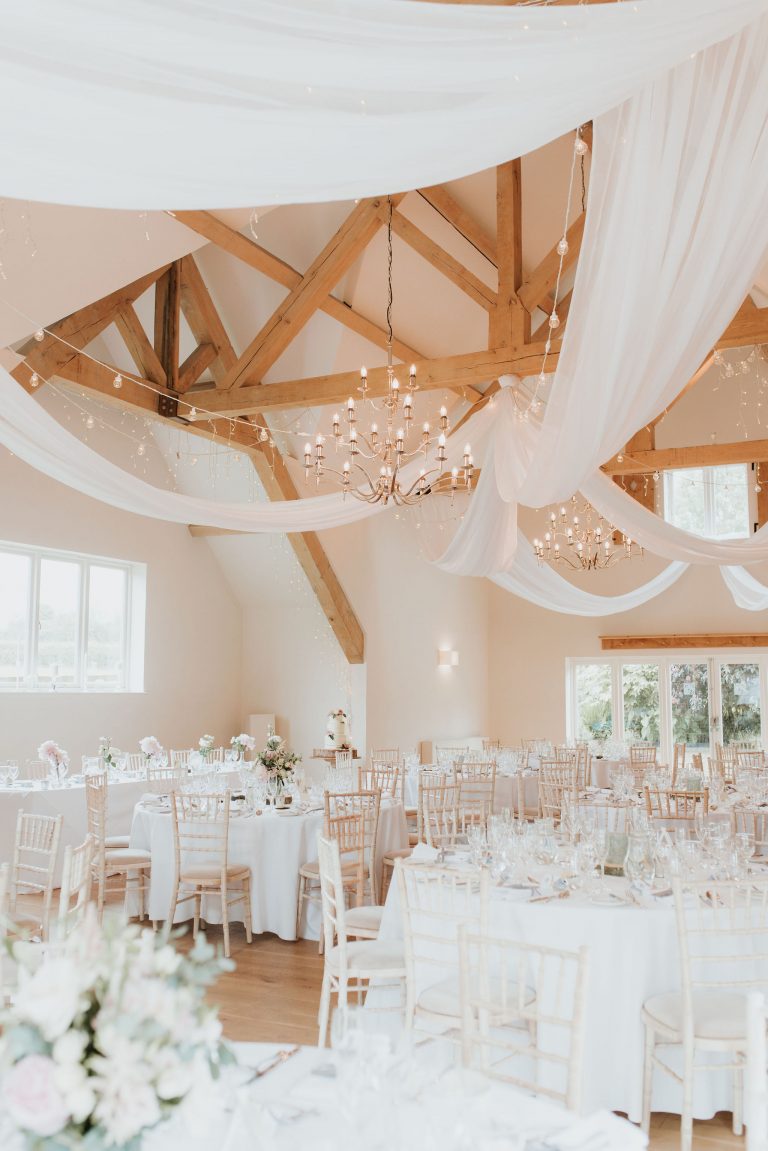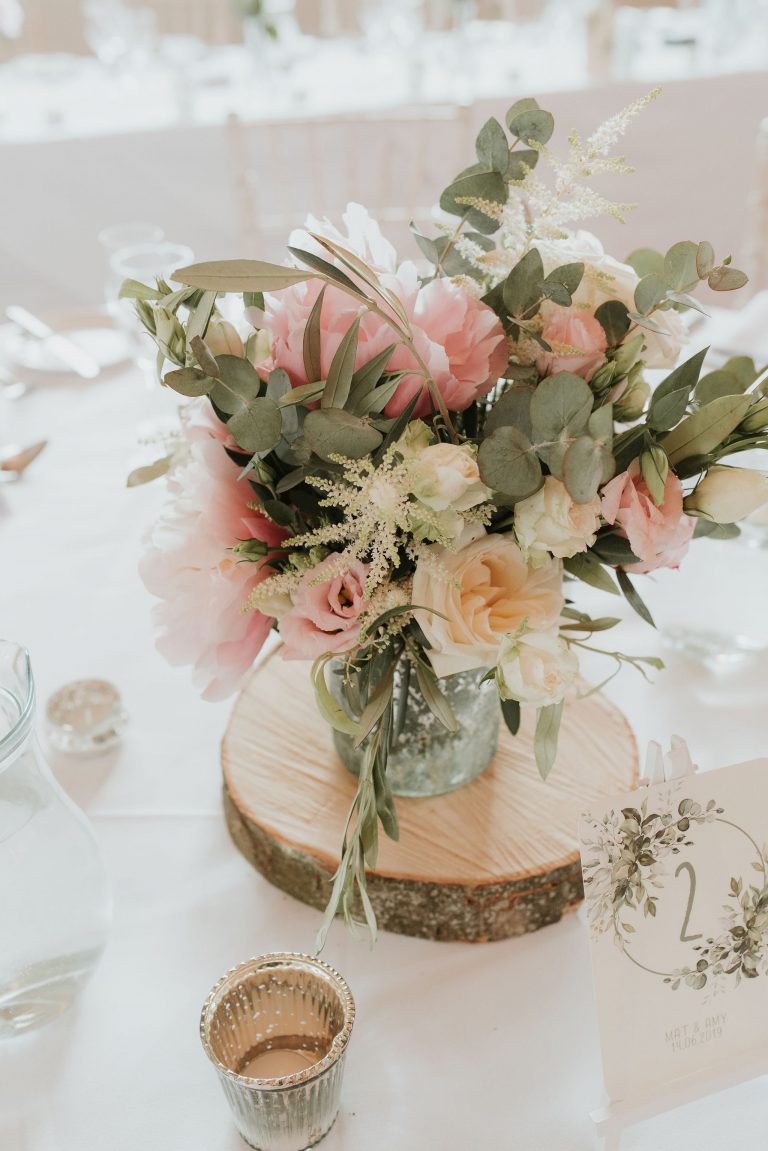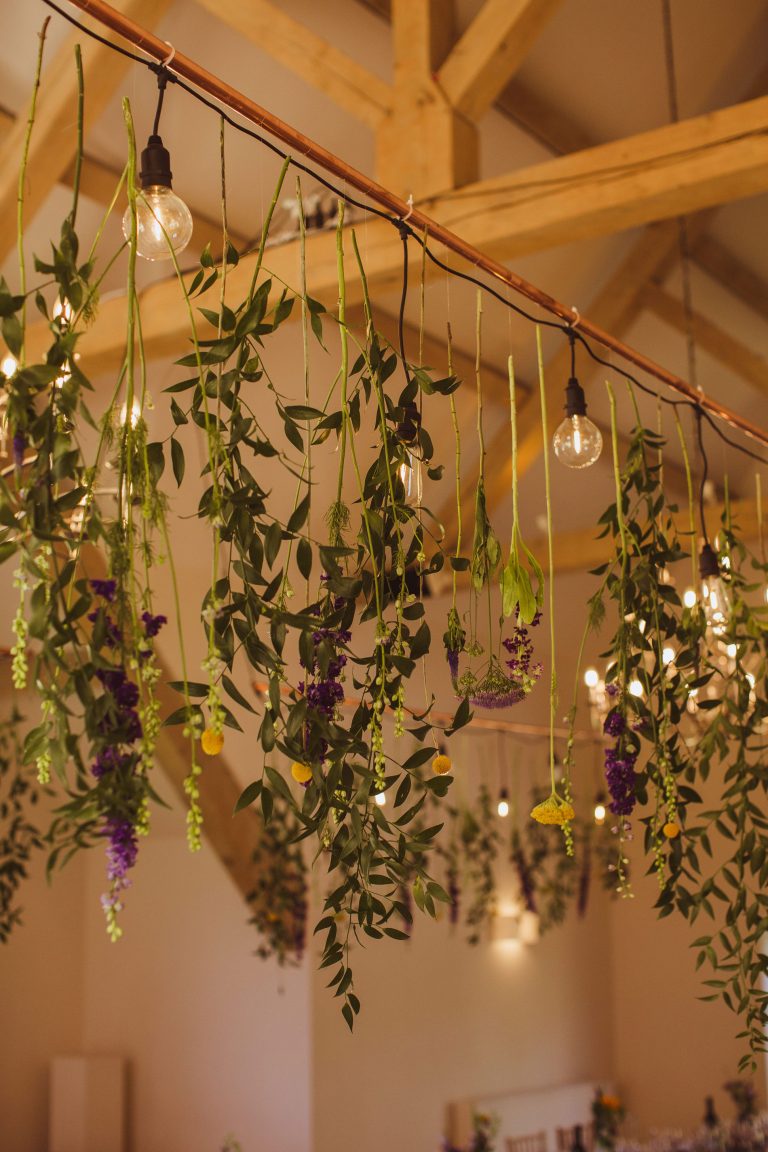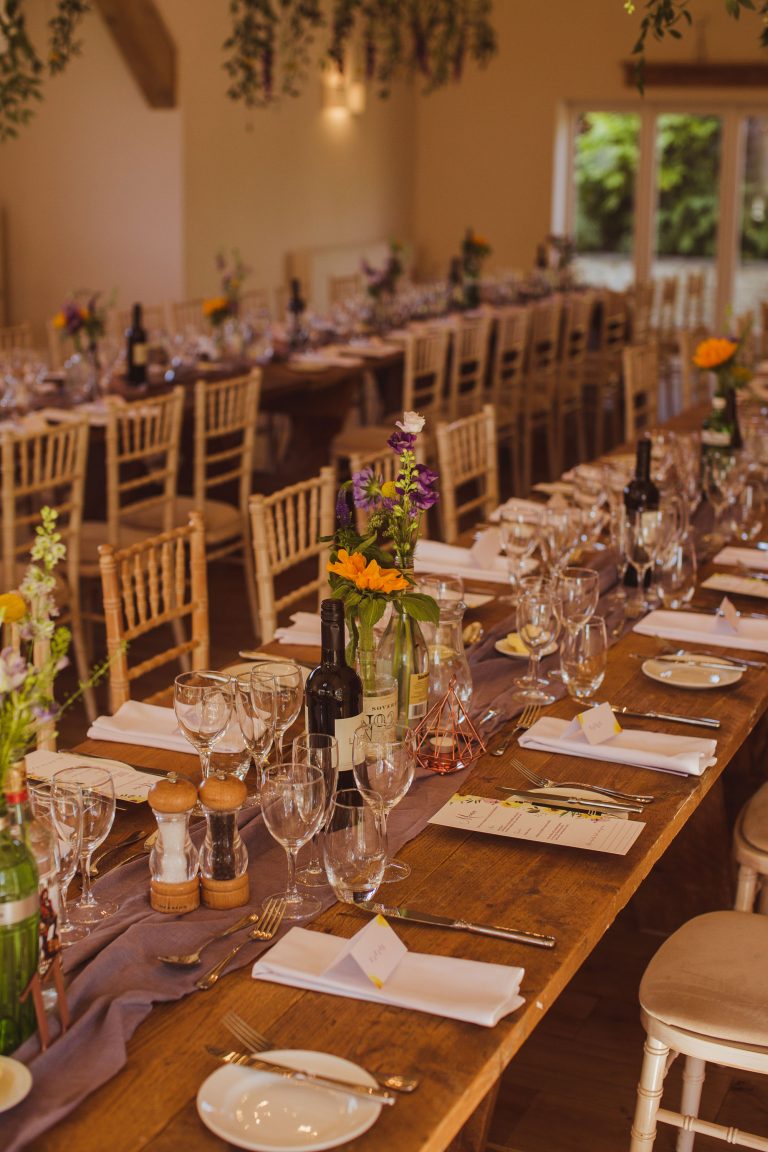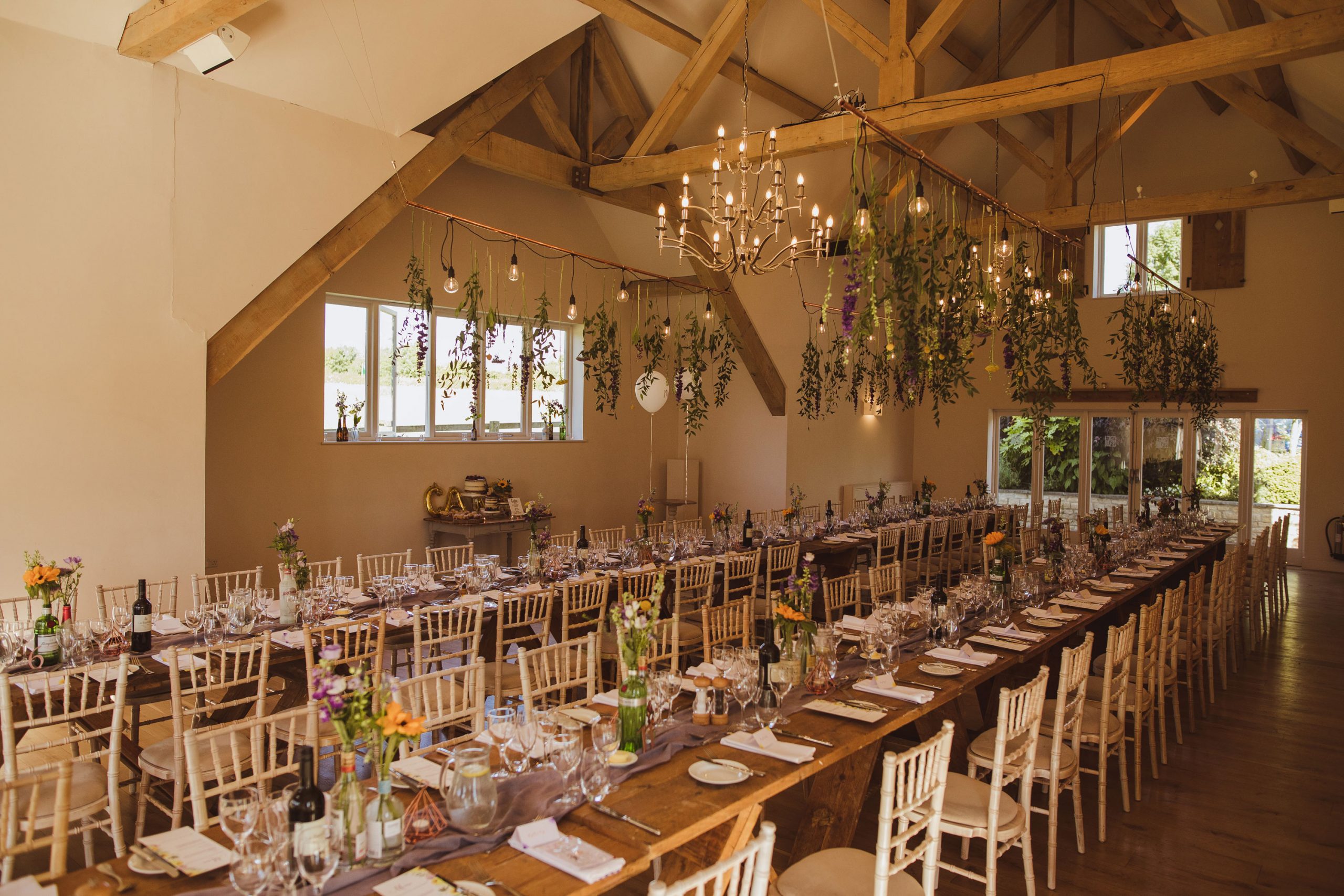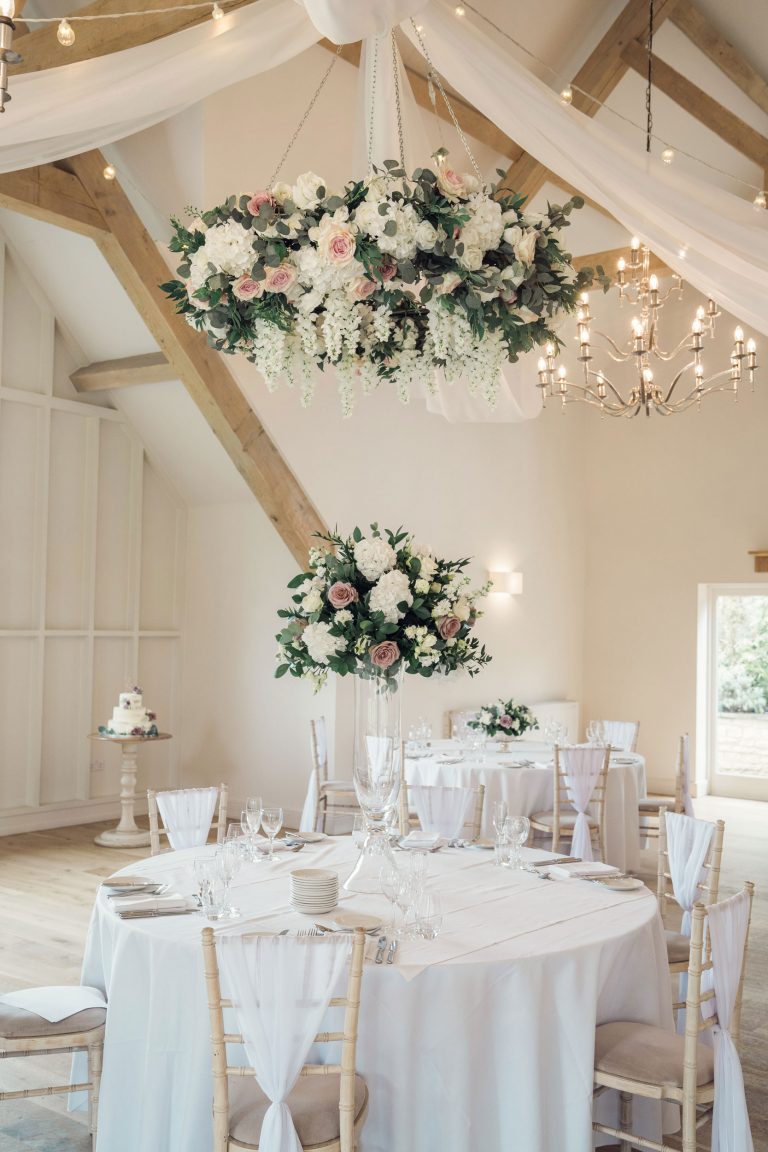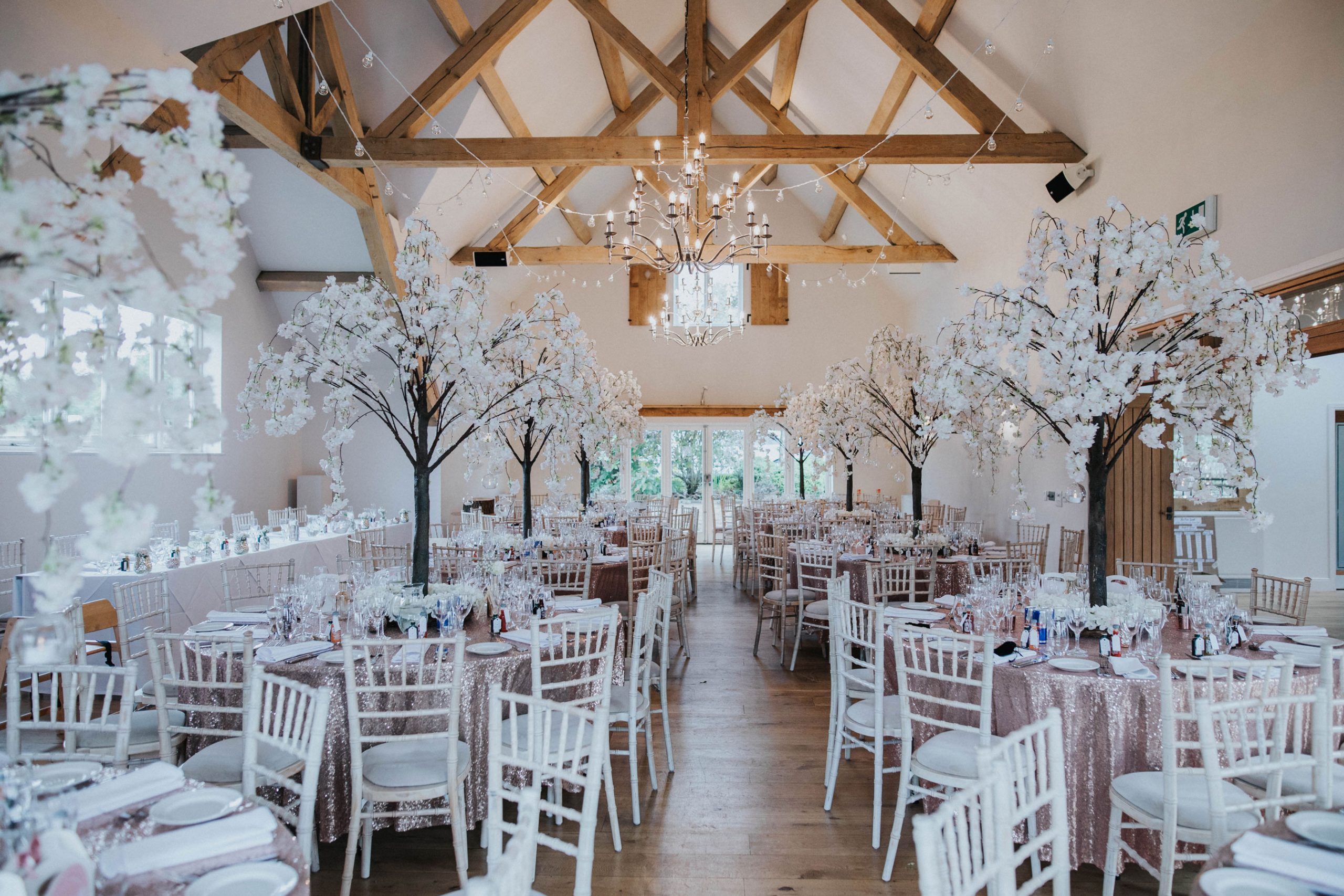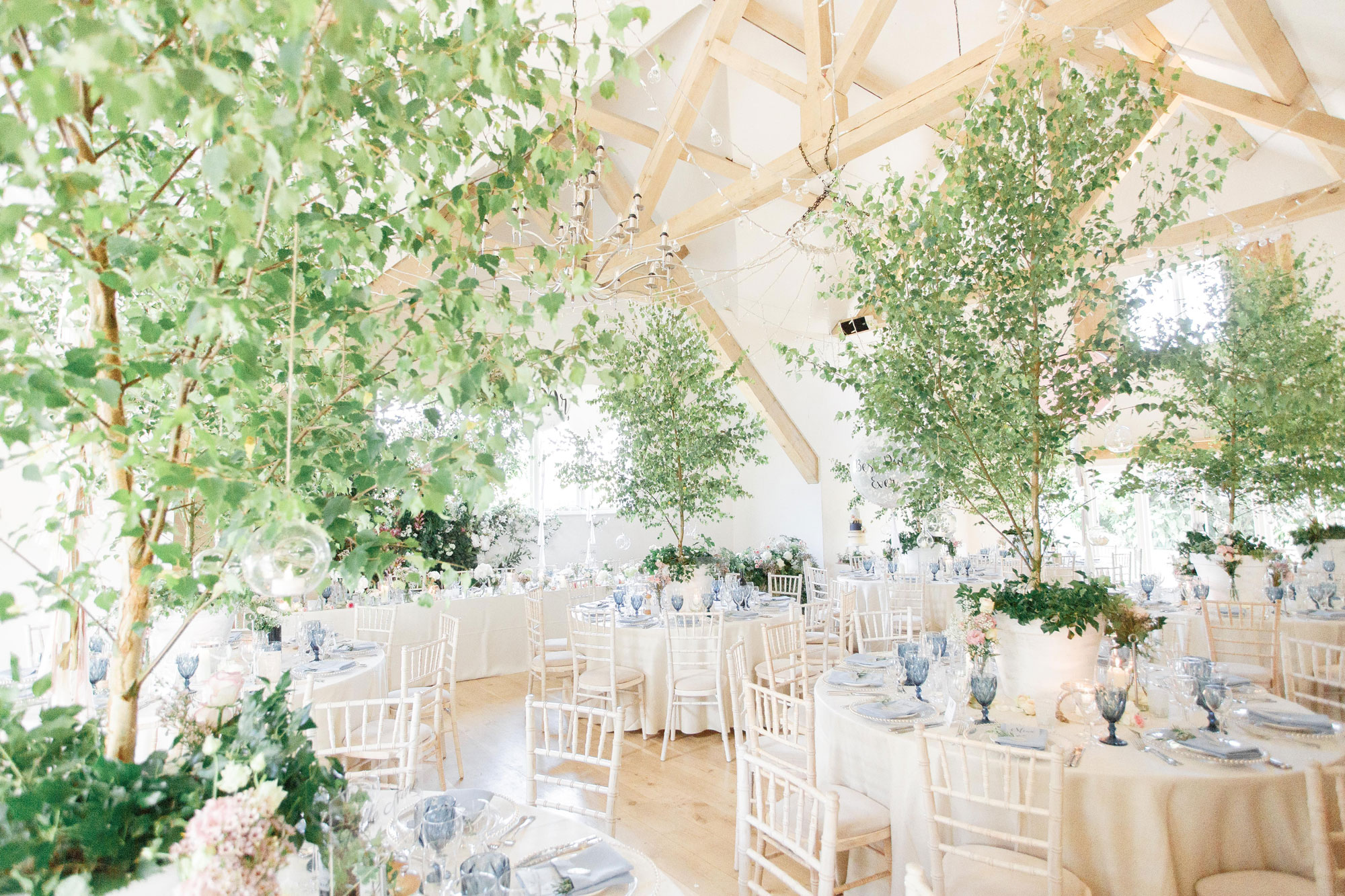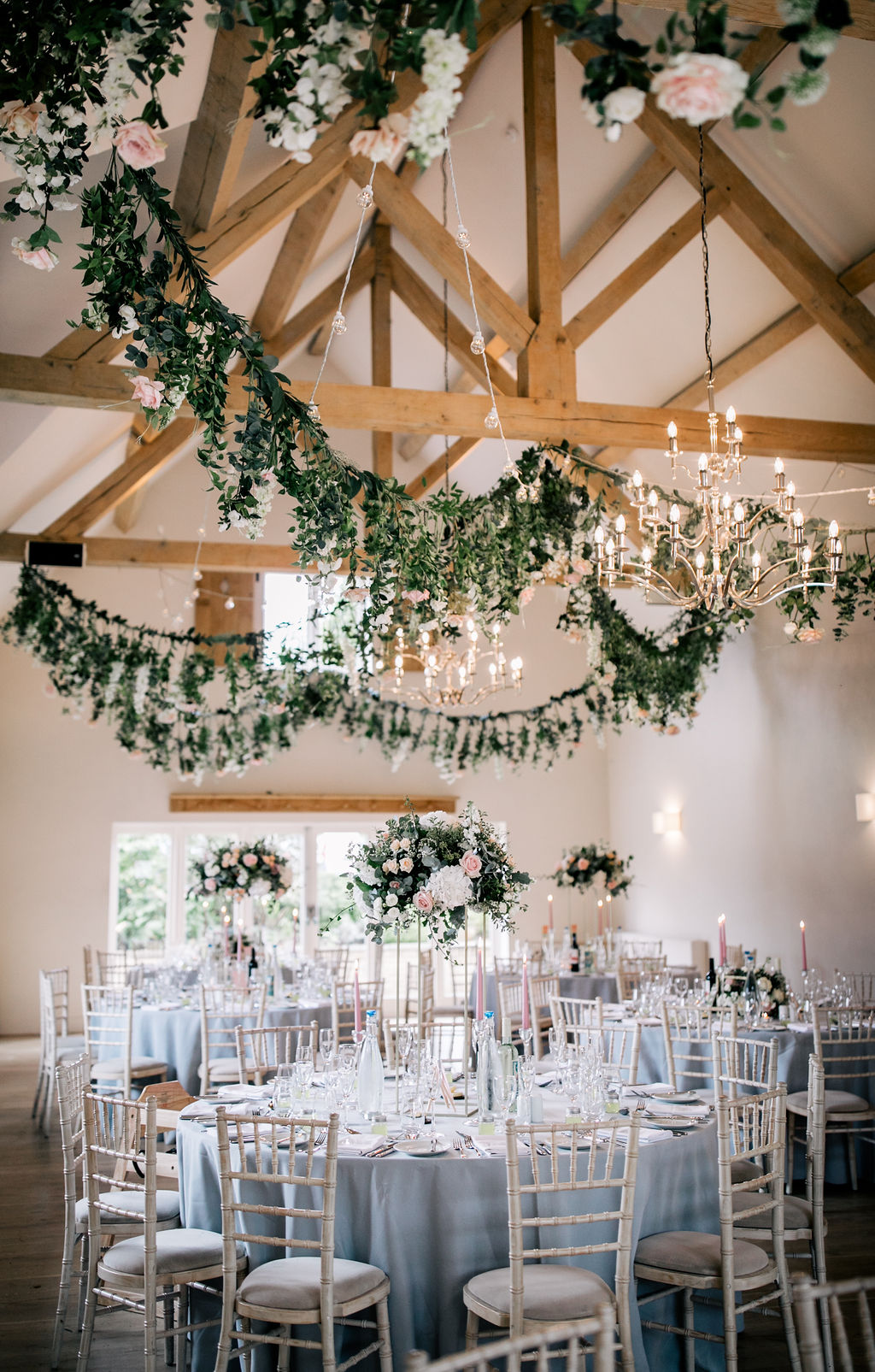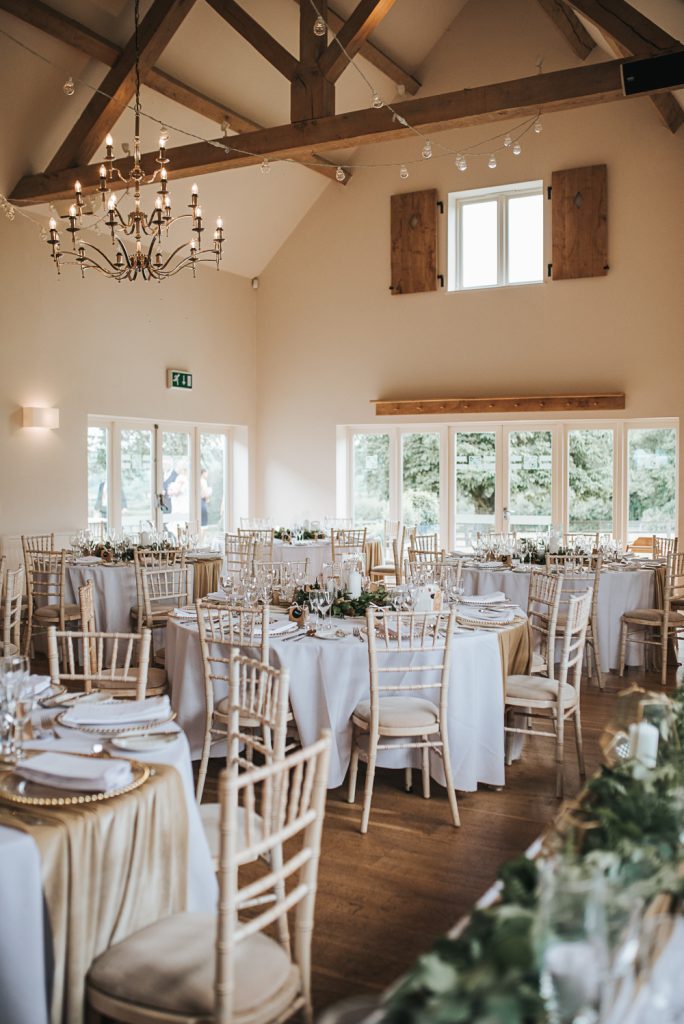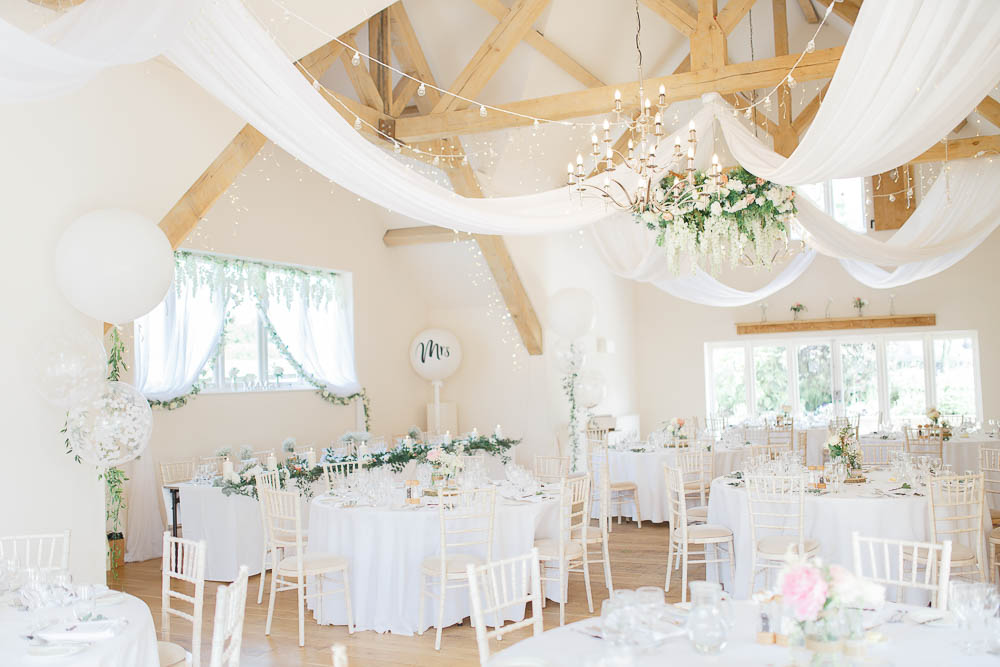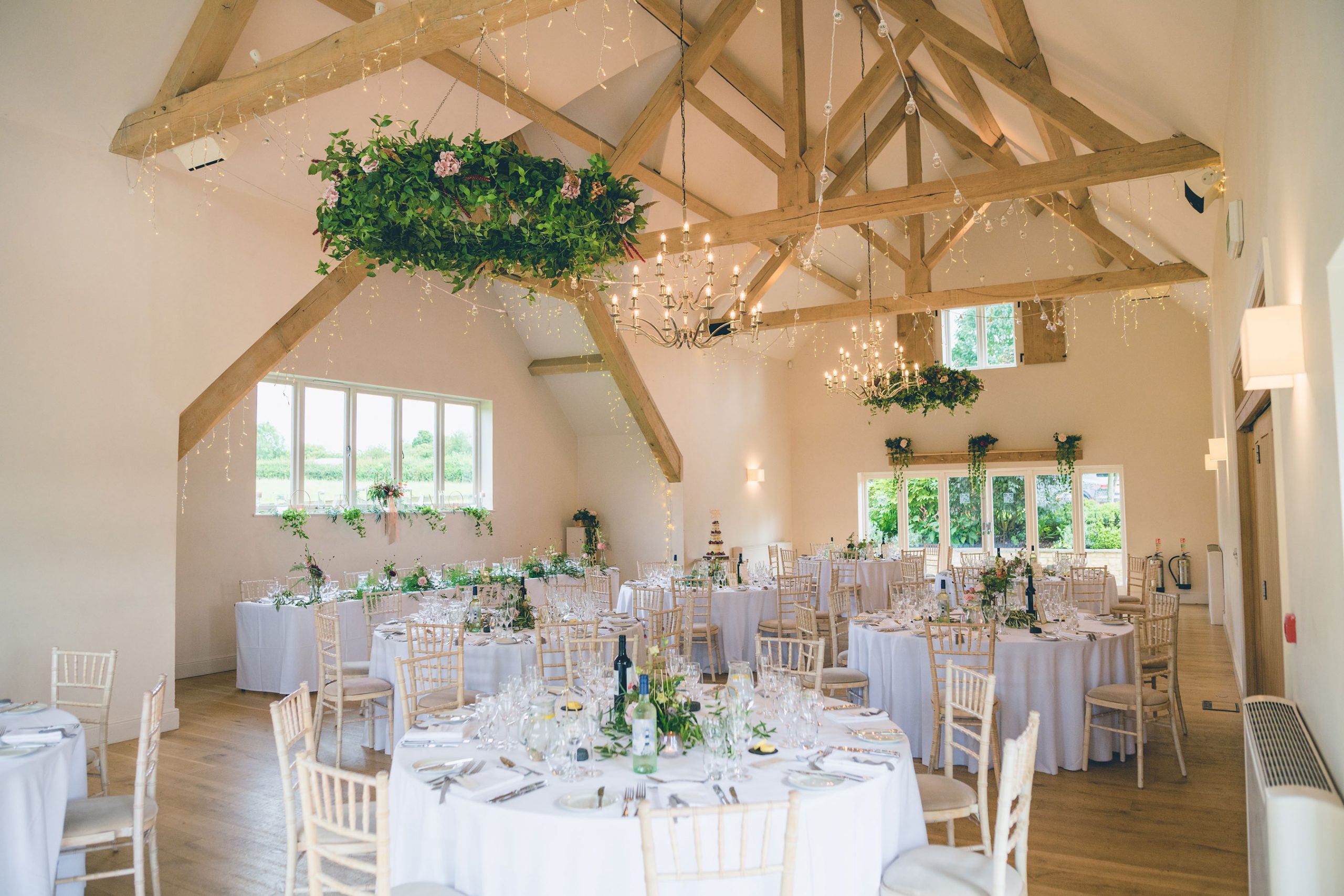 For more inspiration, follow us on Instagram. You can find us @hyde_house.
Hitched at Hyde : 27 / 01 / 21
Autumn and Winter Wedding Day Inspiration at Hyde House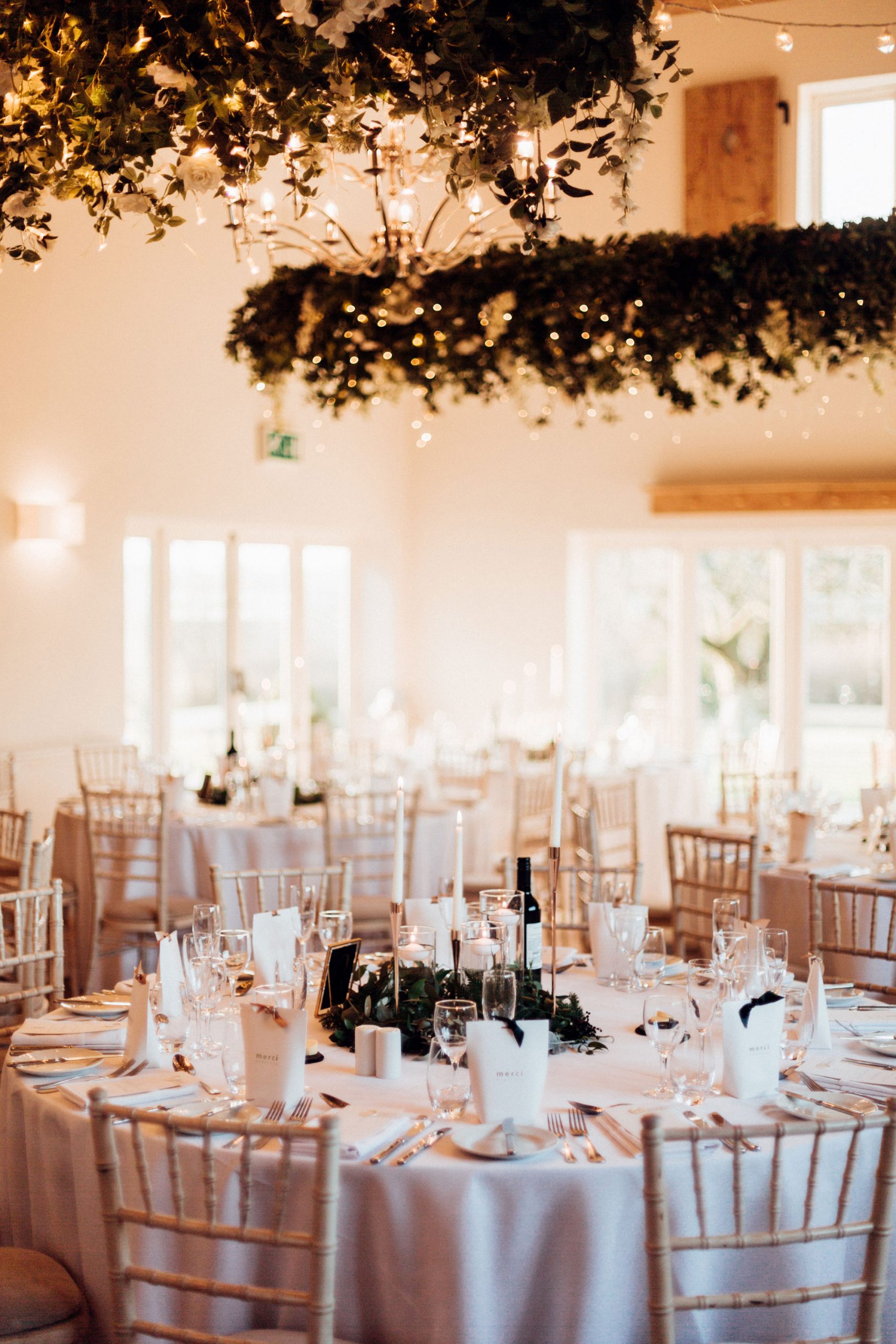 We adore Autumn and Winter Wedding Days here at Hyde House! From the romantic seasonal blooms, the stunning use of foliage, the warm Autumnal tones and the use of fairy and candlelights (to name but a few) we love seeing how the different spaces are transformed!
The Grange and The Barn offer endless possibilities when it comes to your floral and styling vision and when it comes to The Ceremony, there are so many ways you can make The Grange your own; whether that be by dressing the Entrance to make an impact on arrival, creating an aisle adorned with florals or foliage, tying beautiful pew ends to our cross back chairs, having abundant floral arrangements on plinths either side of the window or perhaps framing it with a garland instead… you really can take your pick, or even do something that hasn't been done before!
And when it comes to The Barn you can choose to keep it minimal and let the gorgeous Barn features speak for themselves or completely make it your own for your Wedding Breakfast by filling the space with all of the flowers, floral/foliage/leafy chandeliers, additional lighting that you would like.
Sometimes deciding upon your vision when there are very few limitations can be overwhelming, so we wanted to share just some of the ways our Couples alongside their exceptionally talented Wedding Suppliers have dressed both The Grange and The Barn in those wonderful Autumn and Winter months in the hopes that it will inspire you and get your creative juices flowing for your own Big Day!
The Grange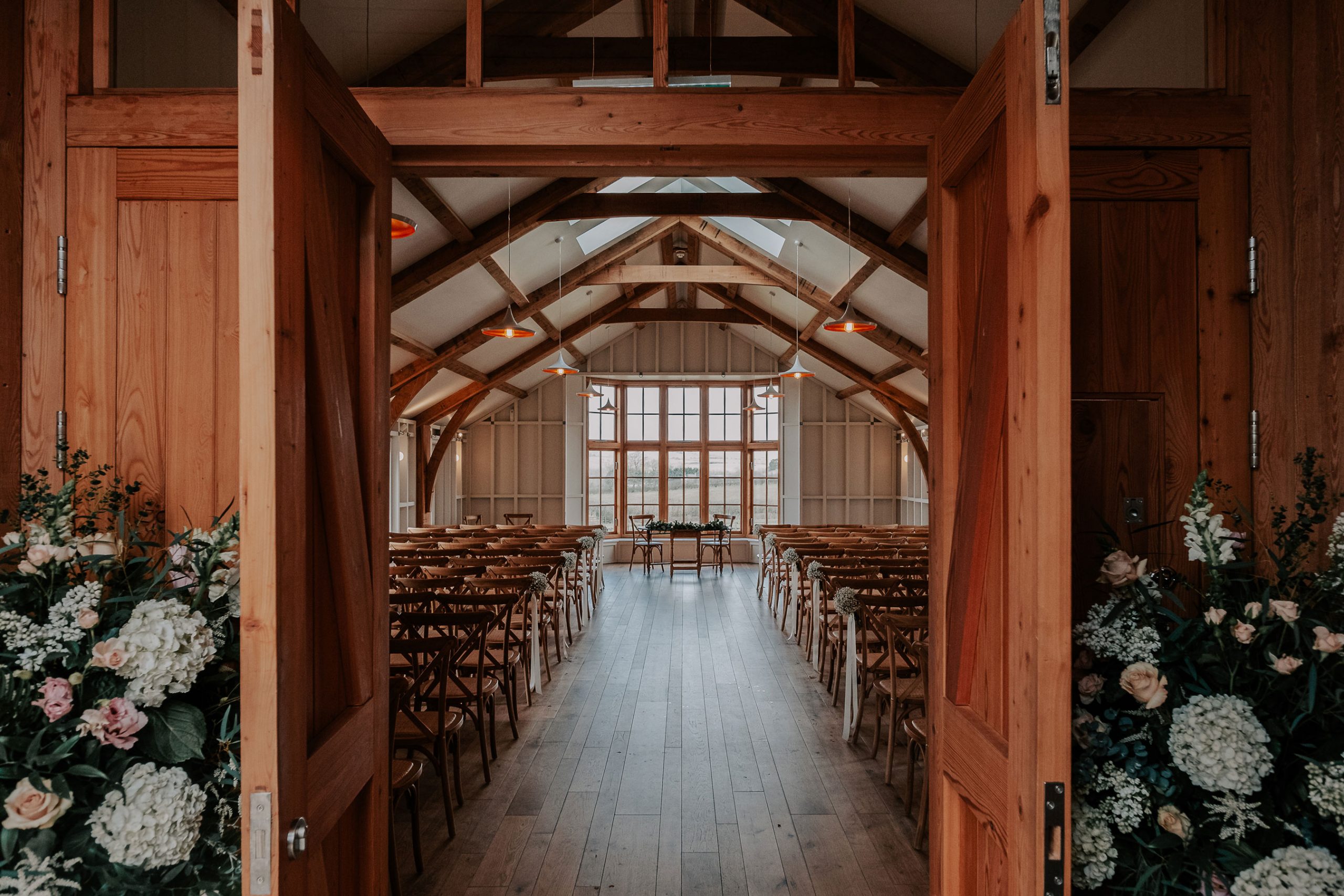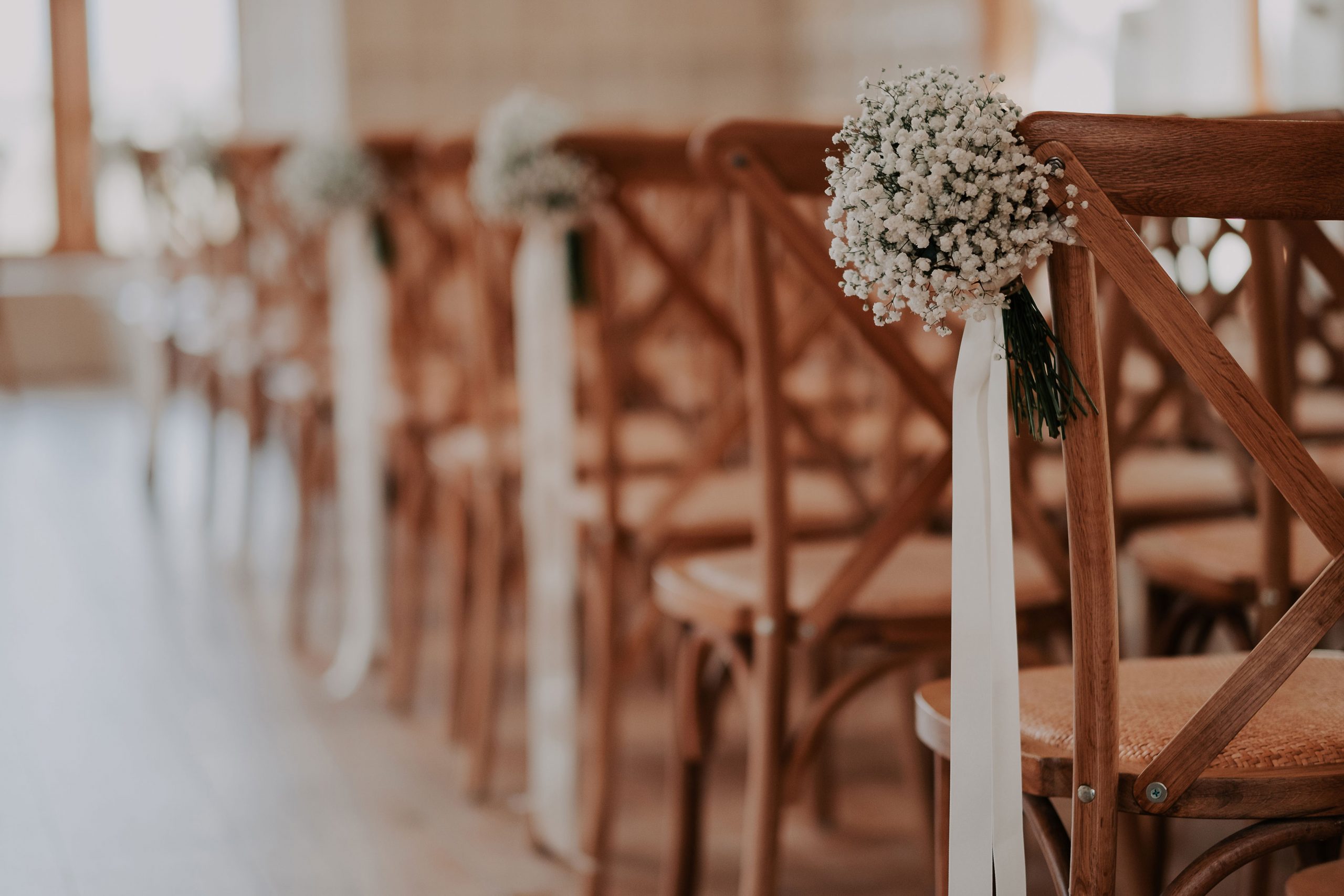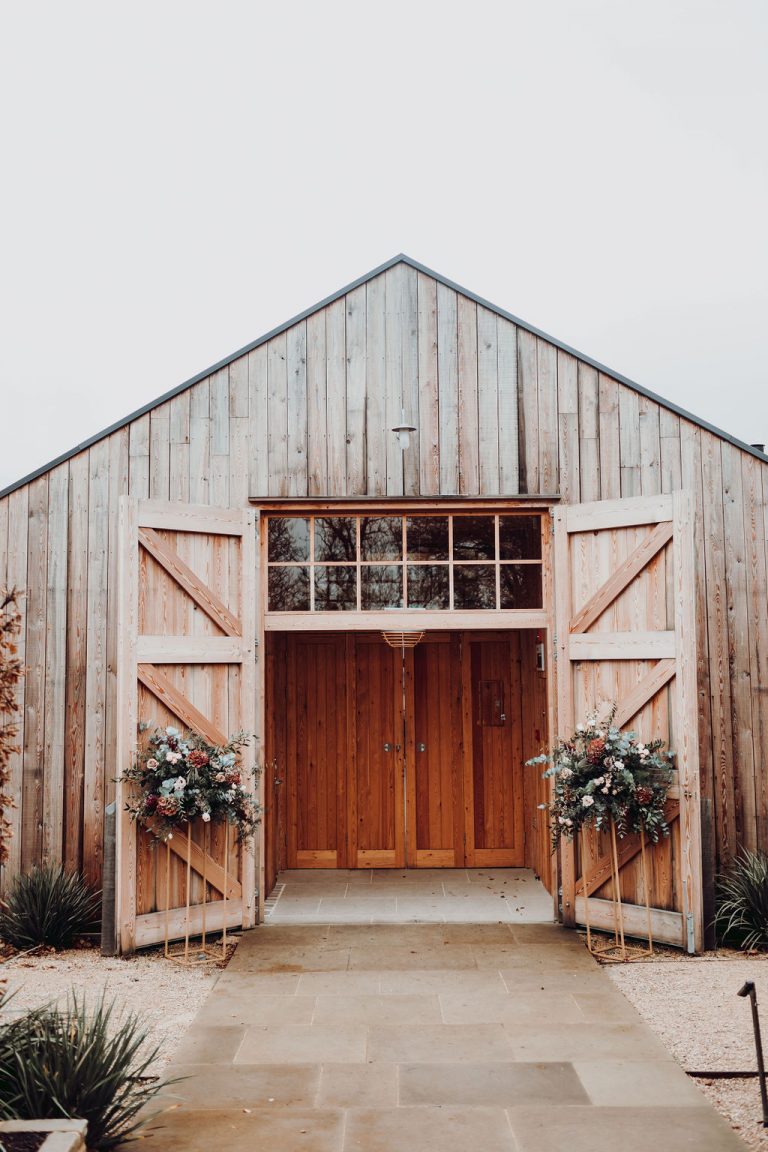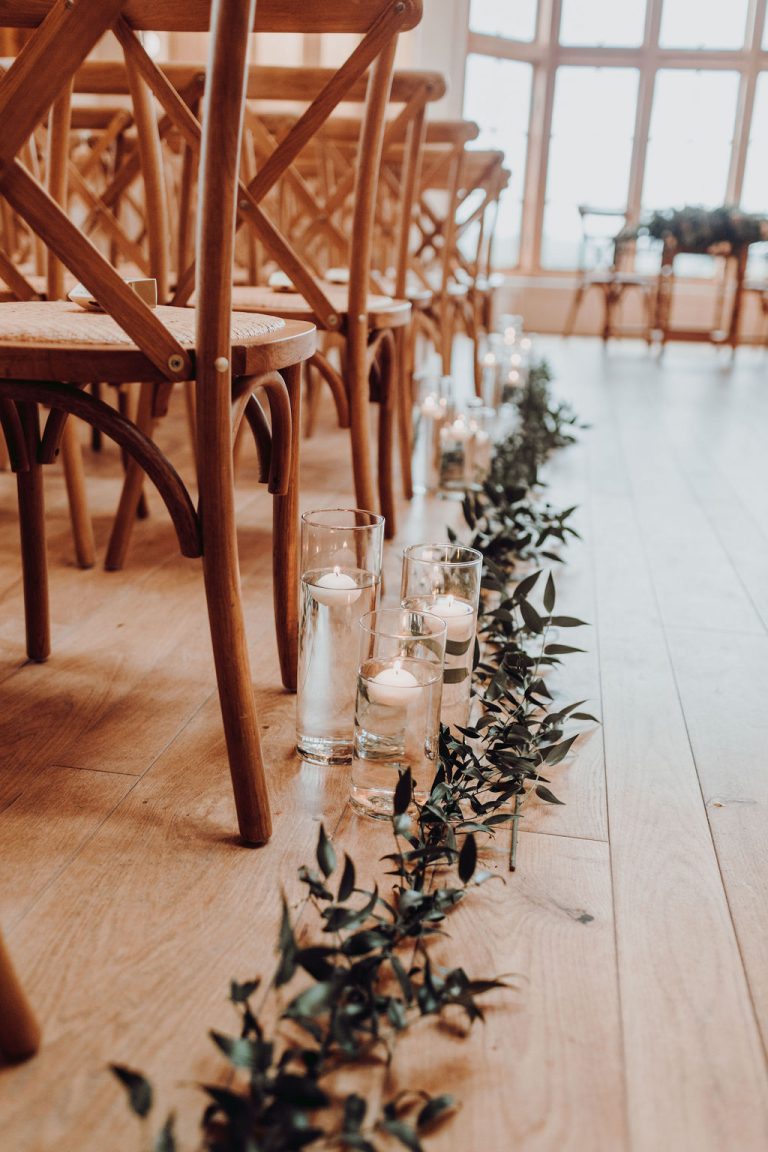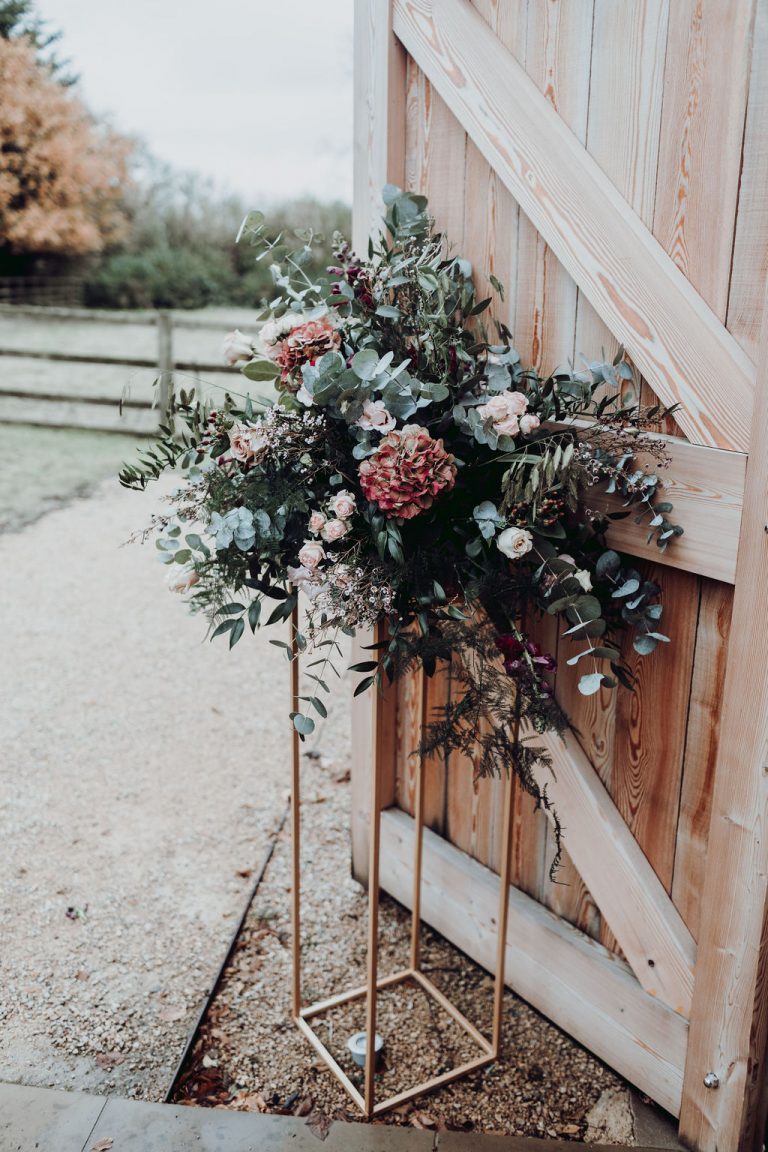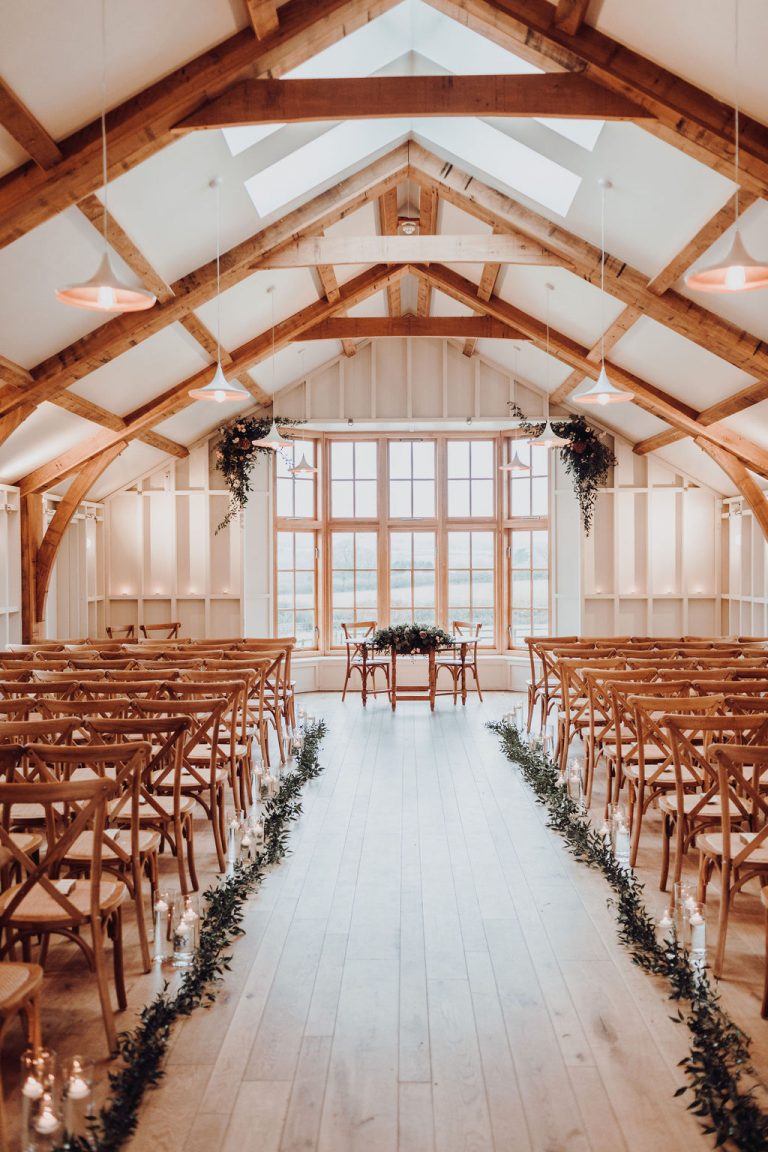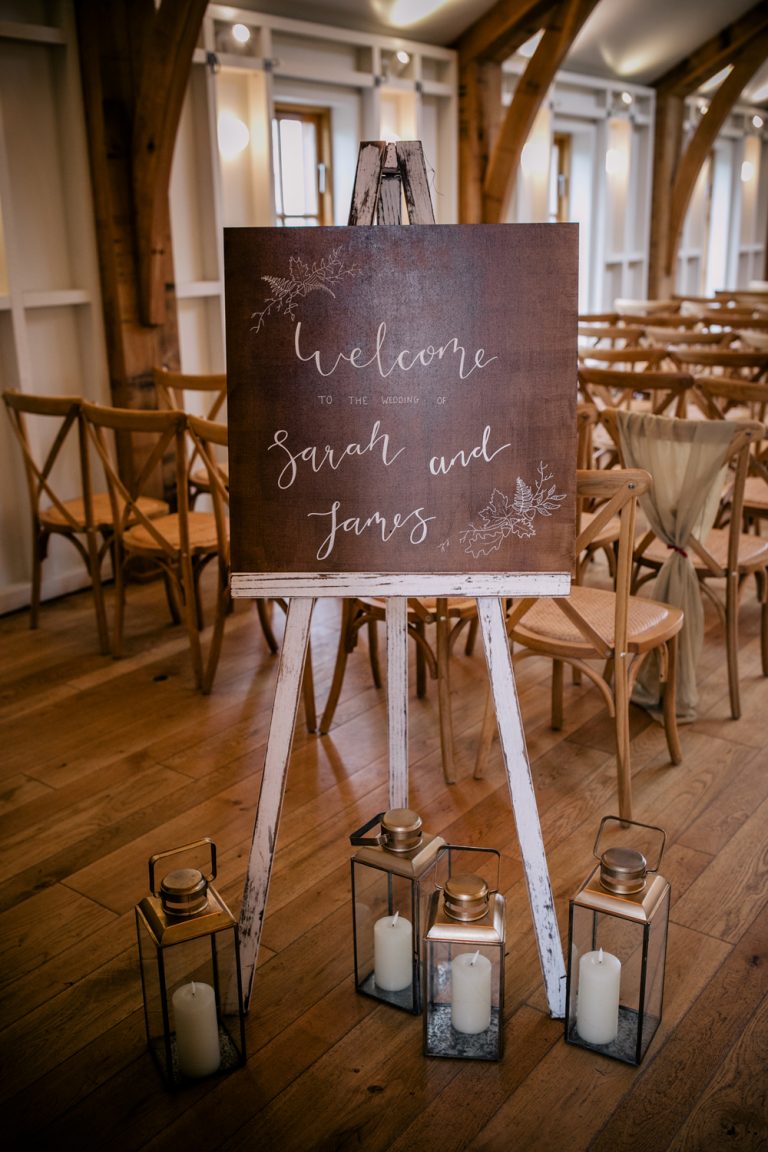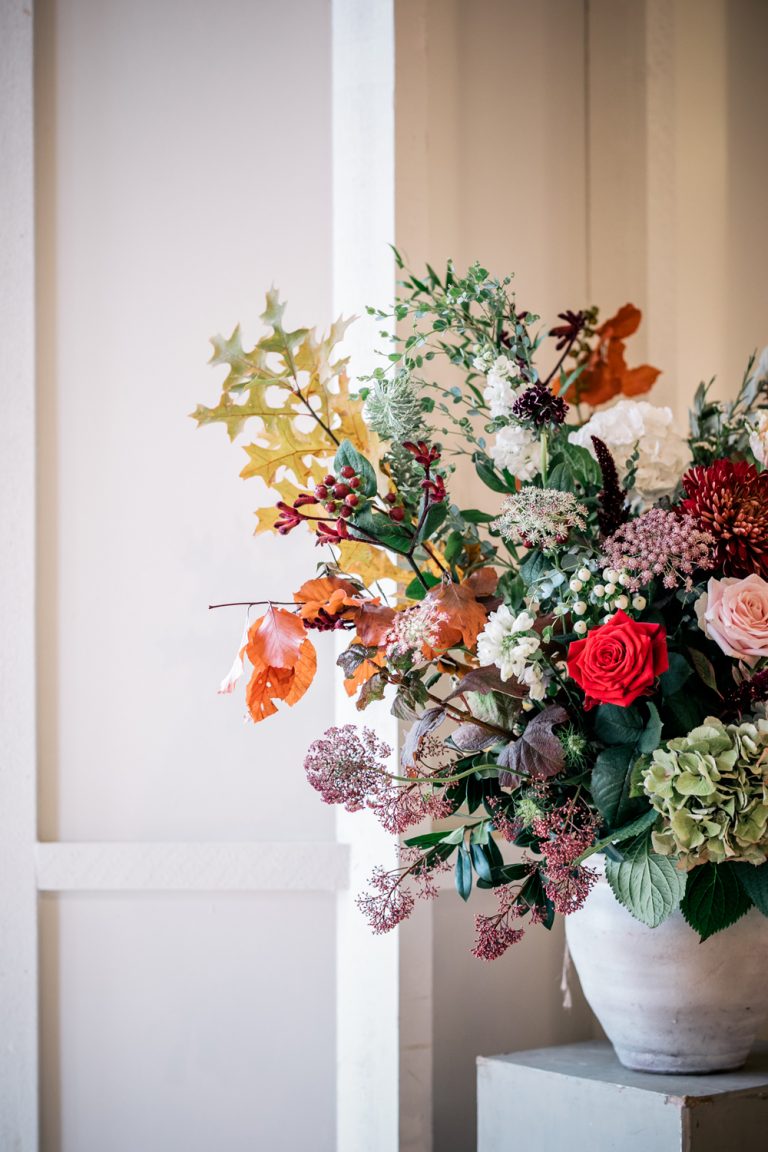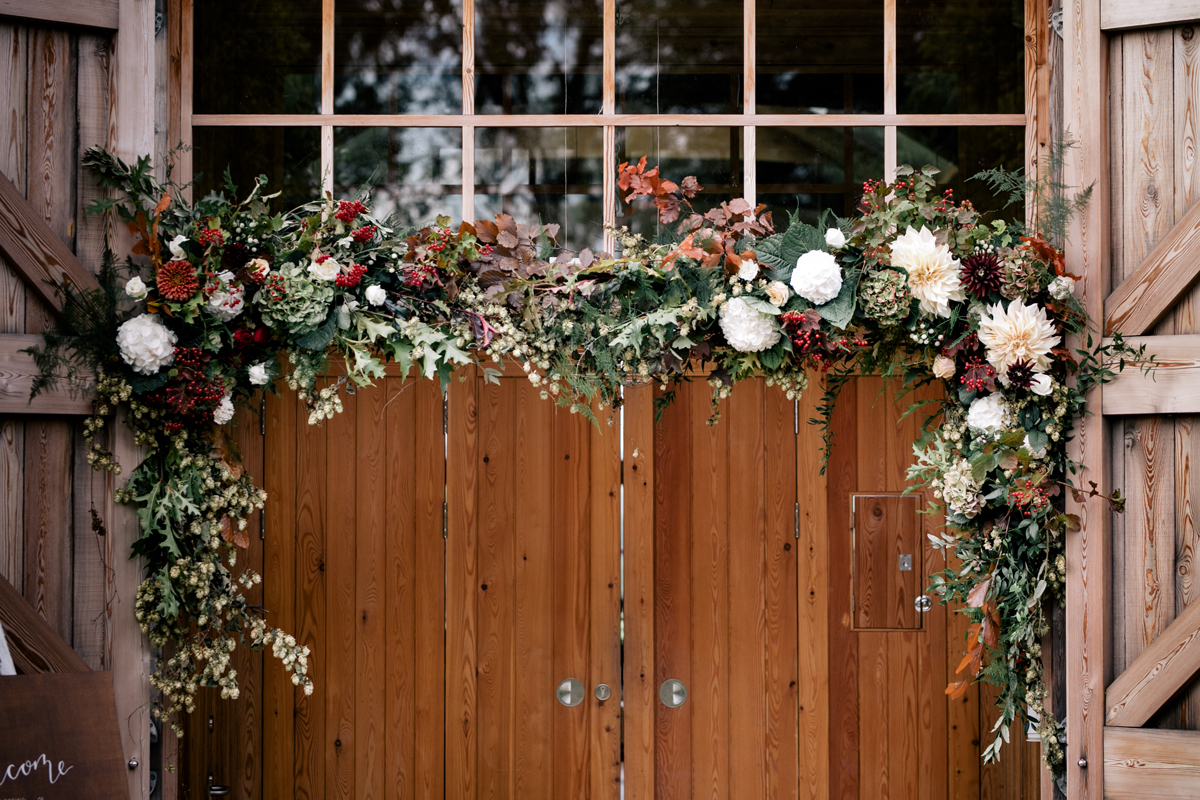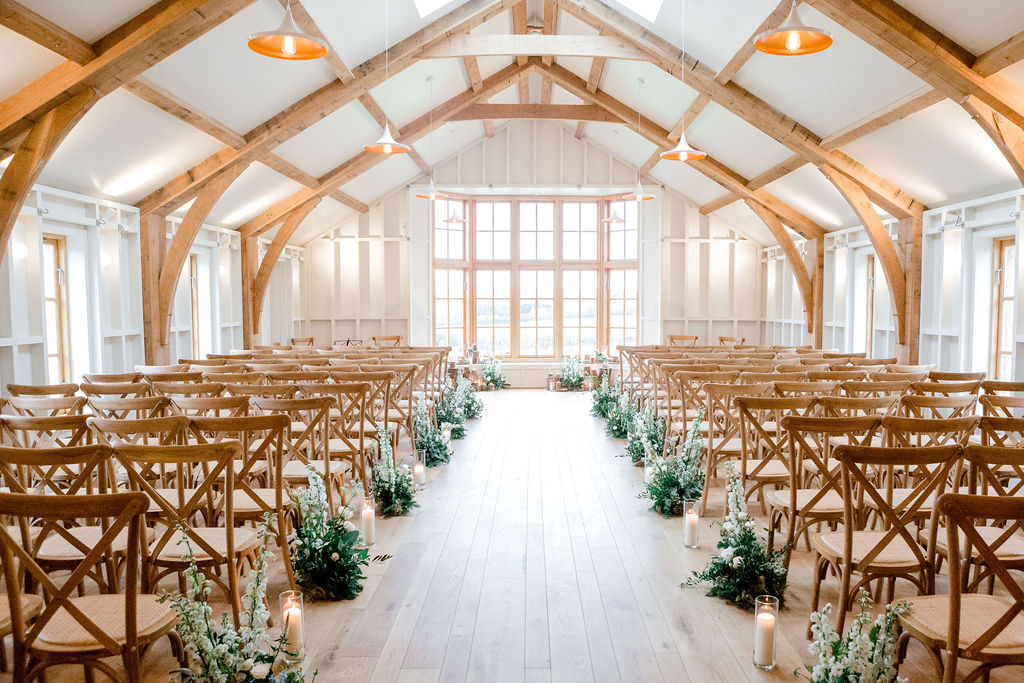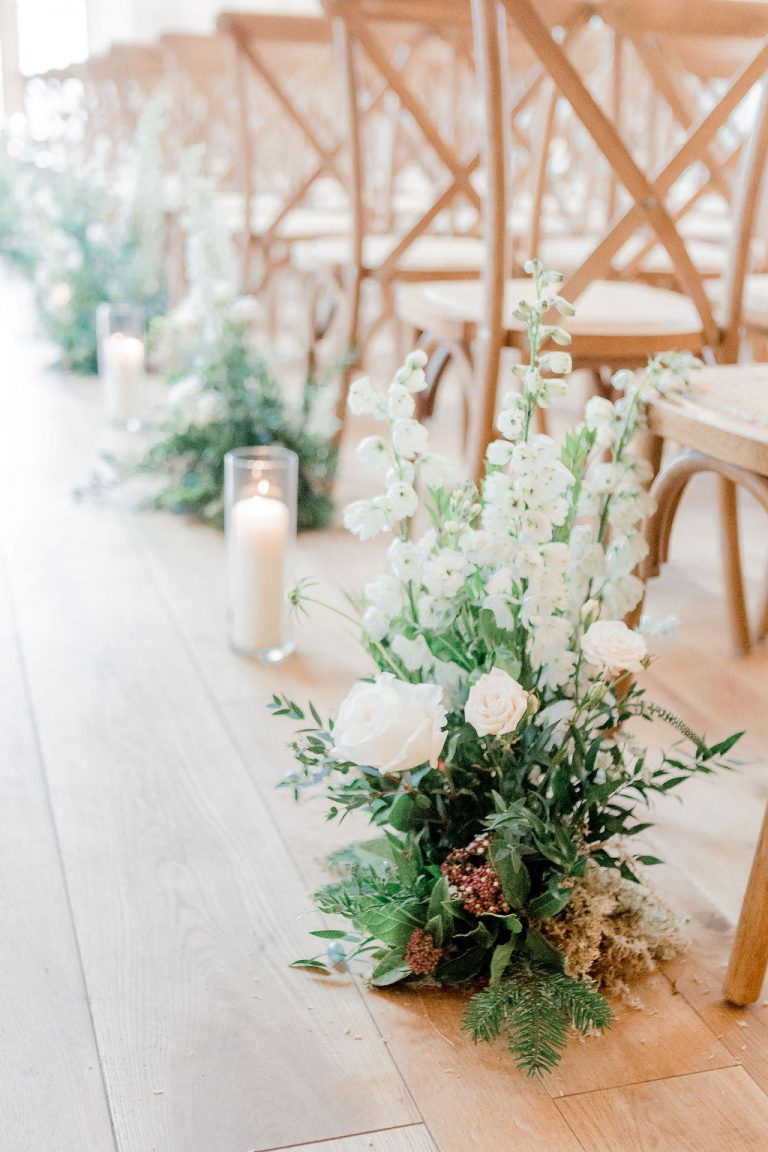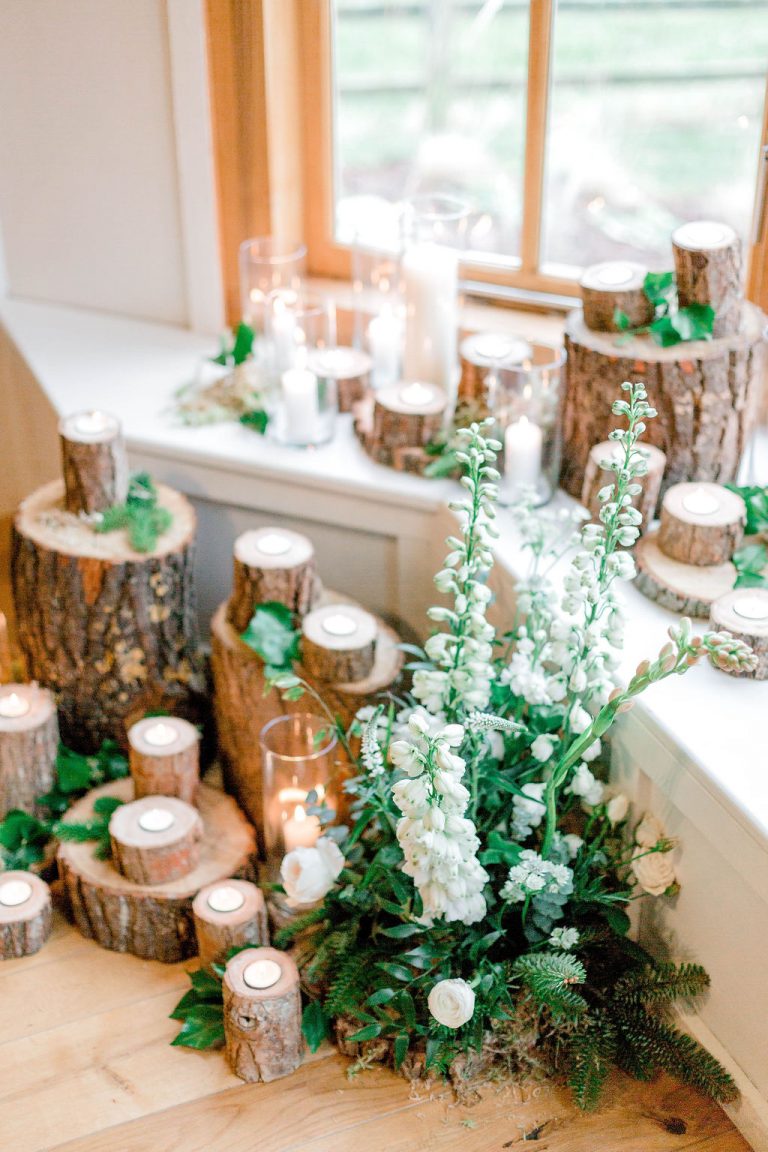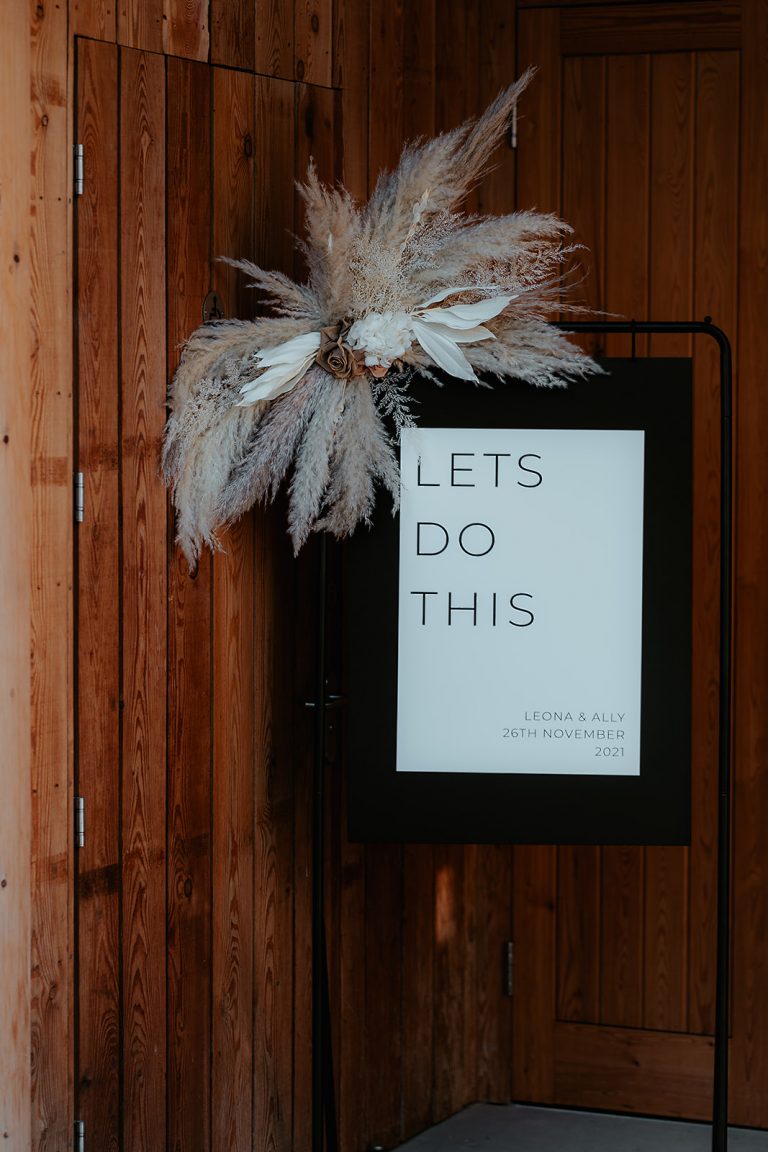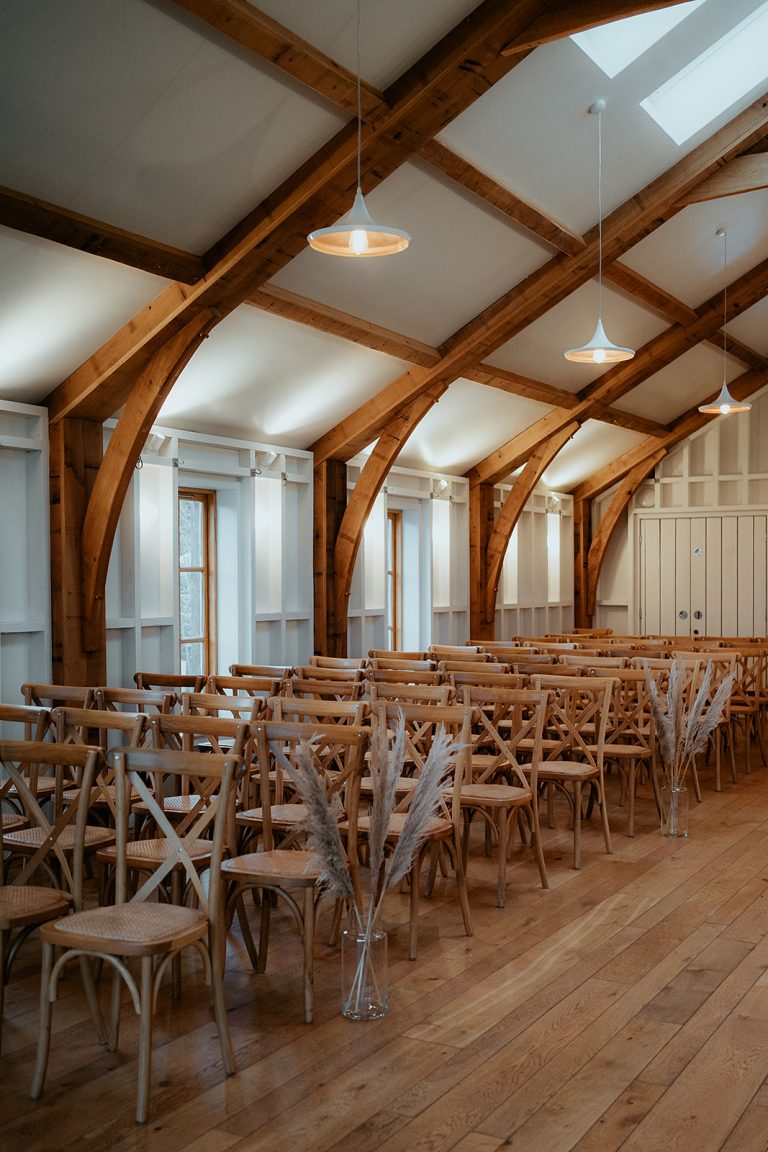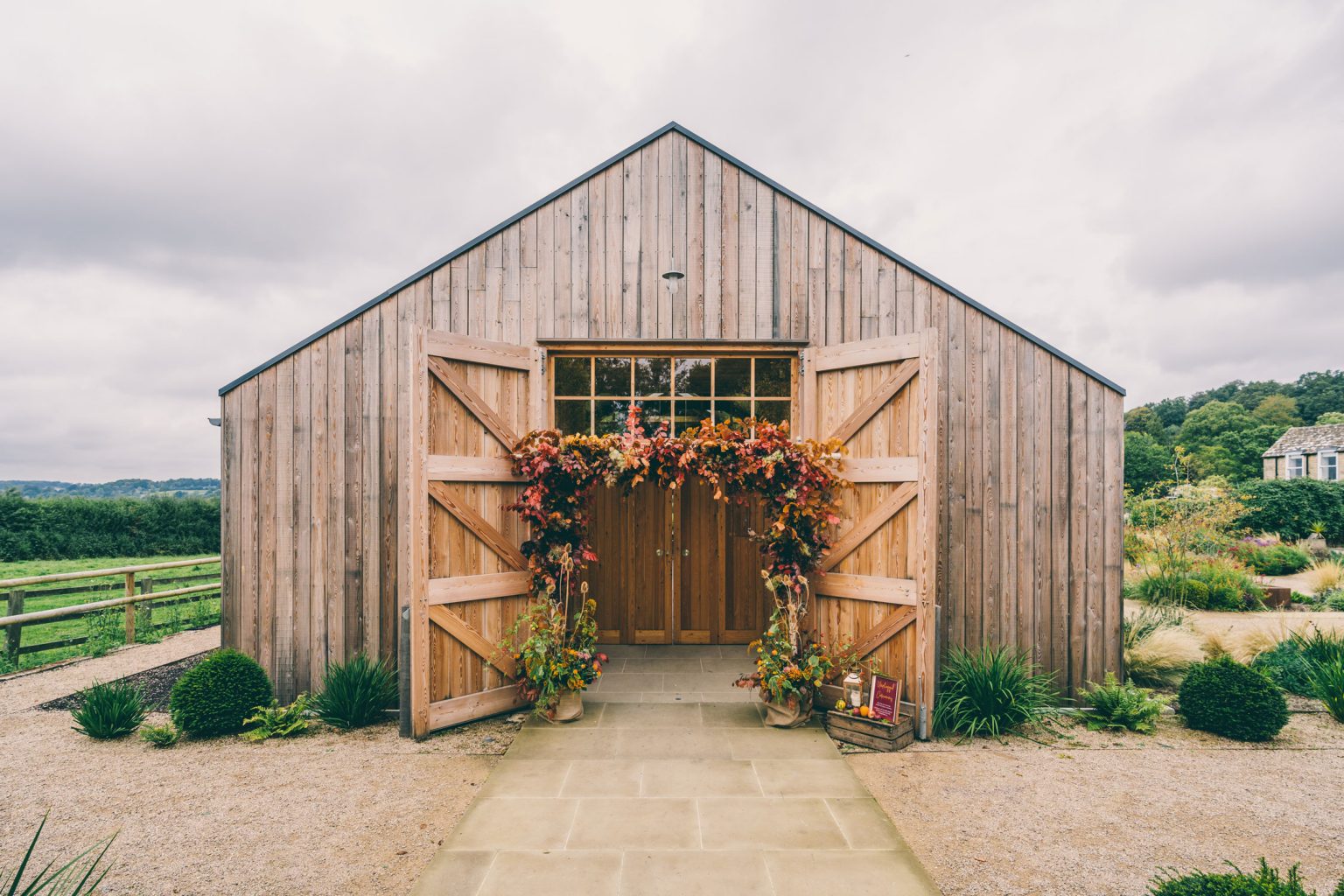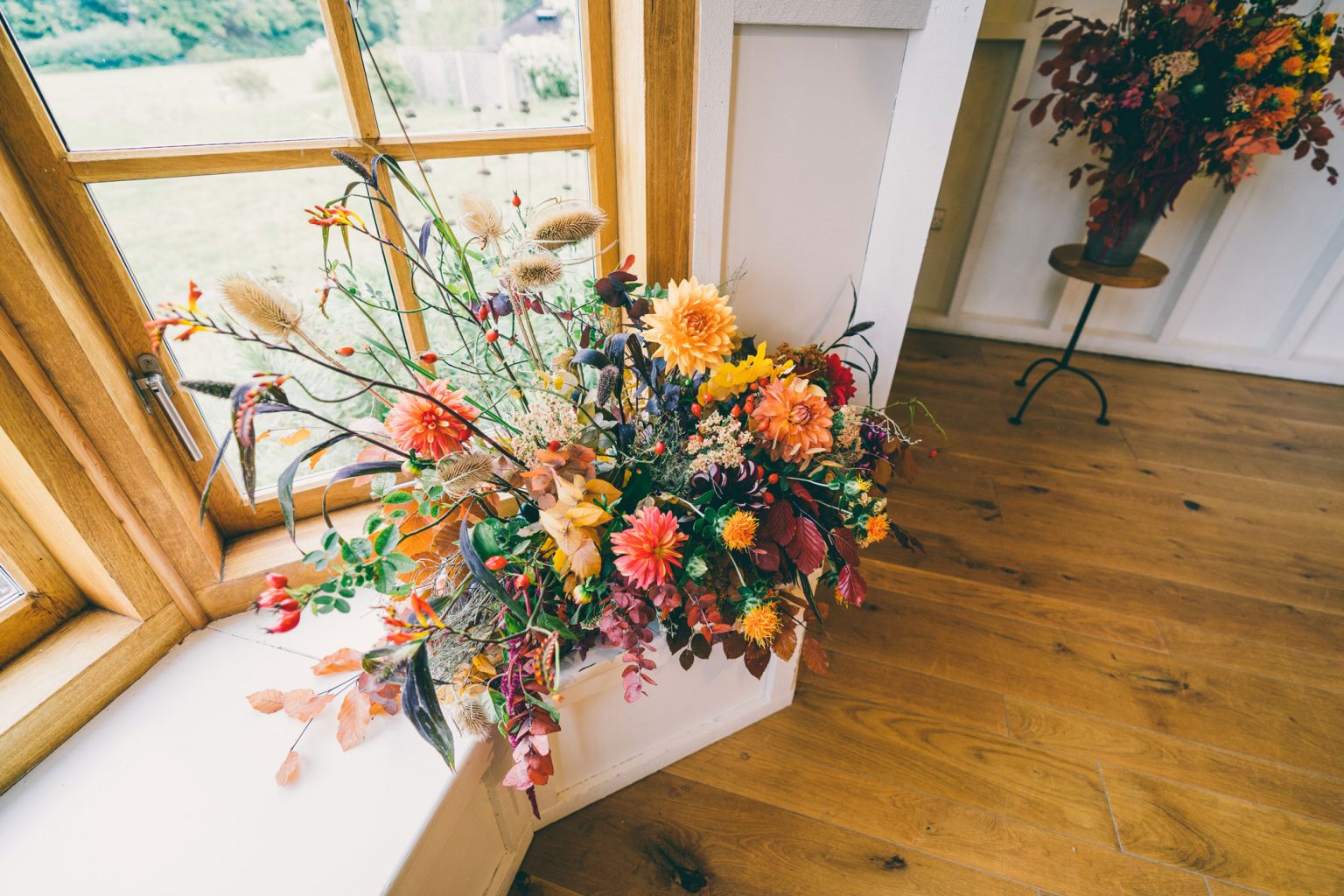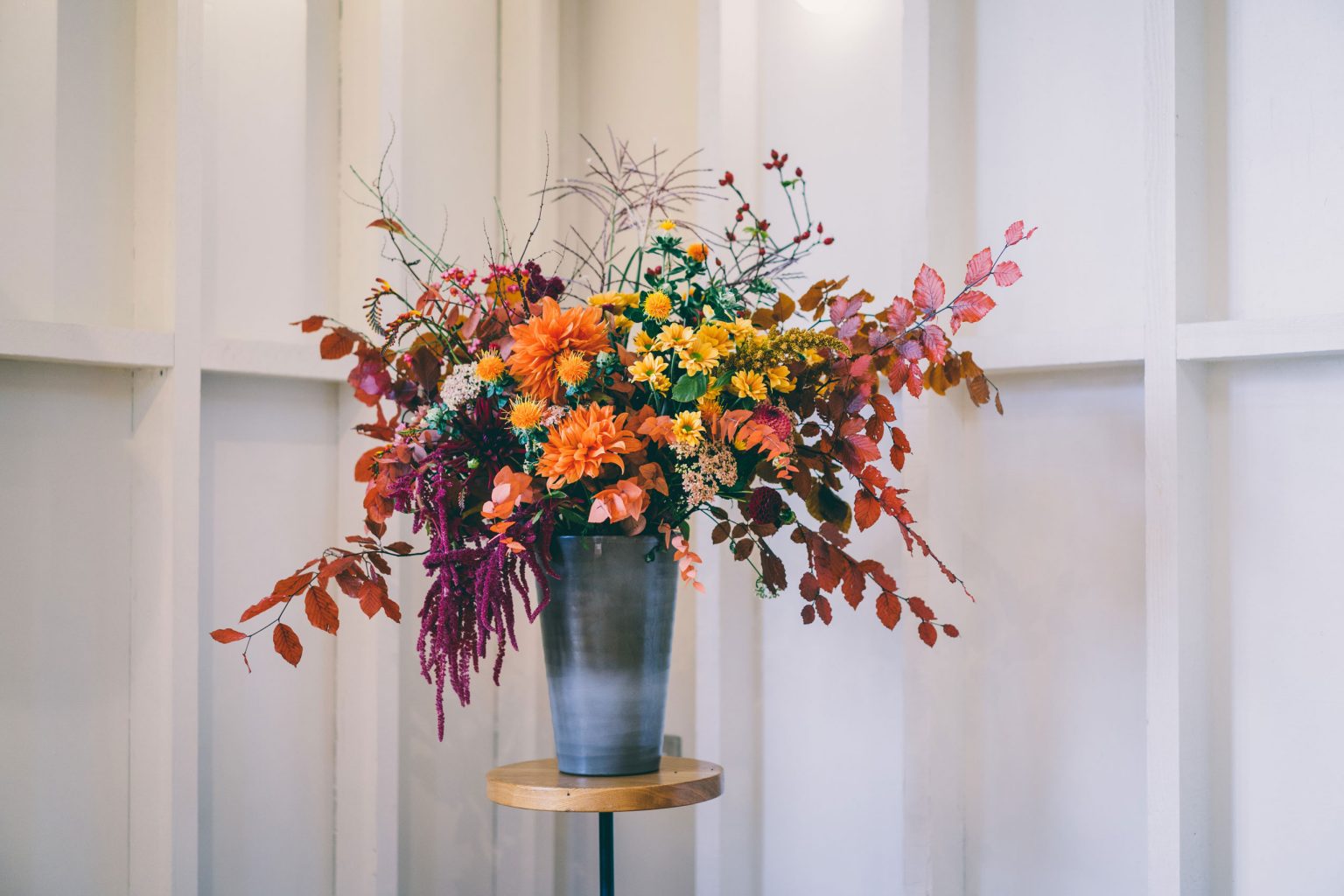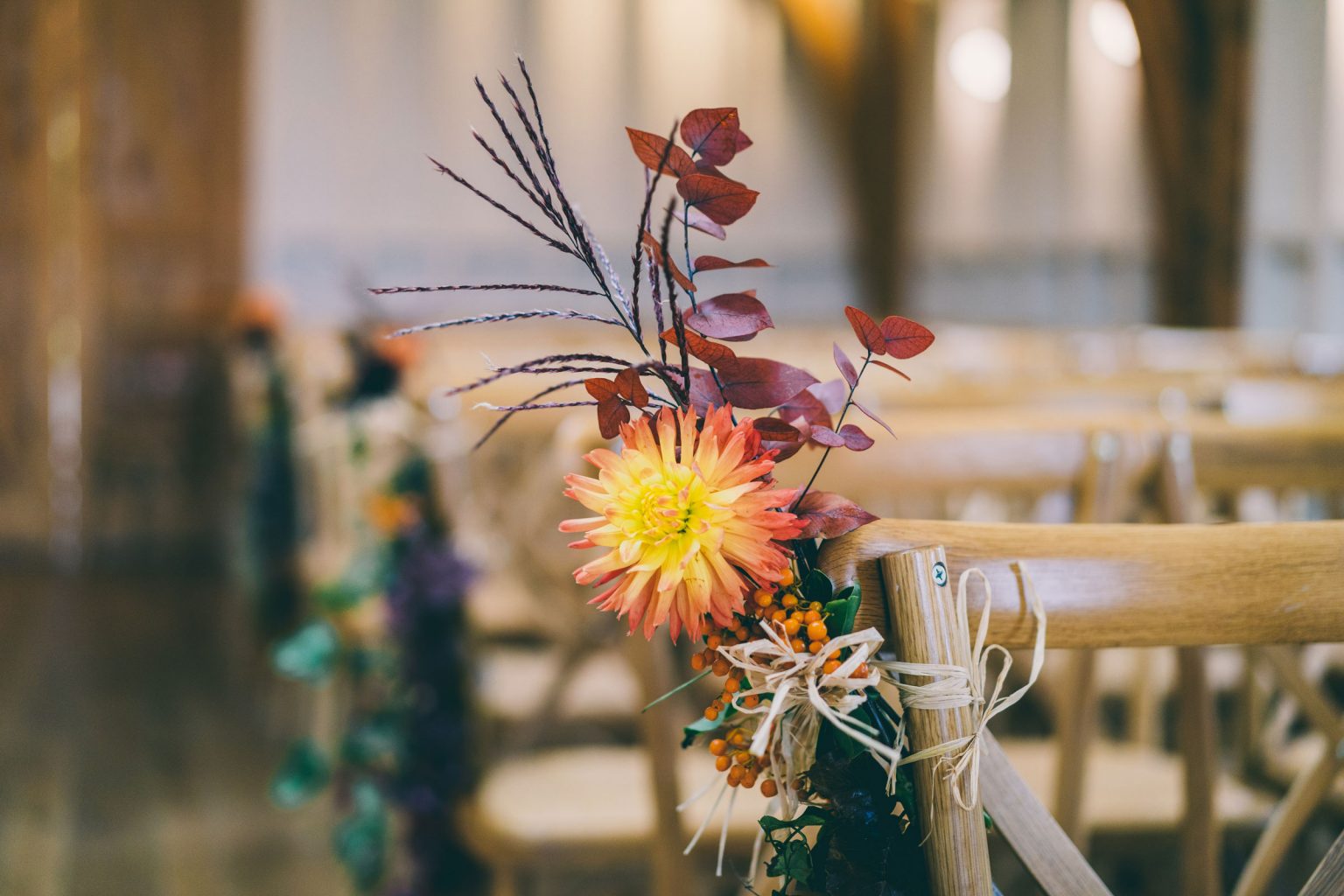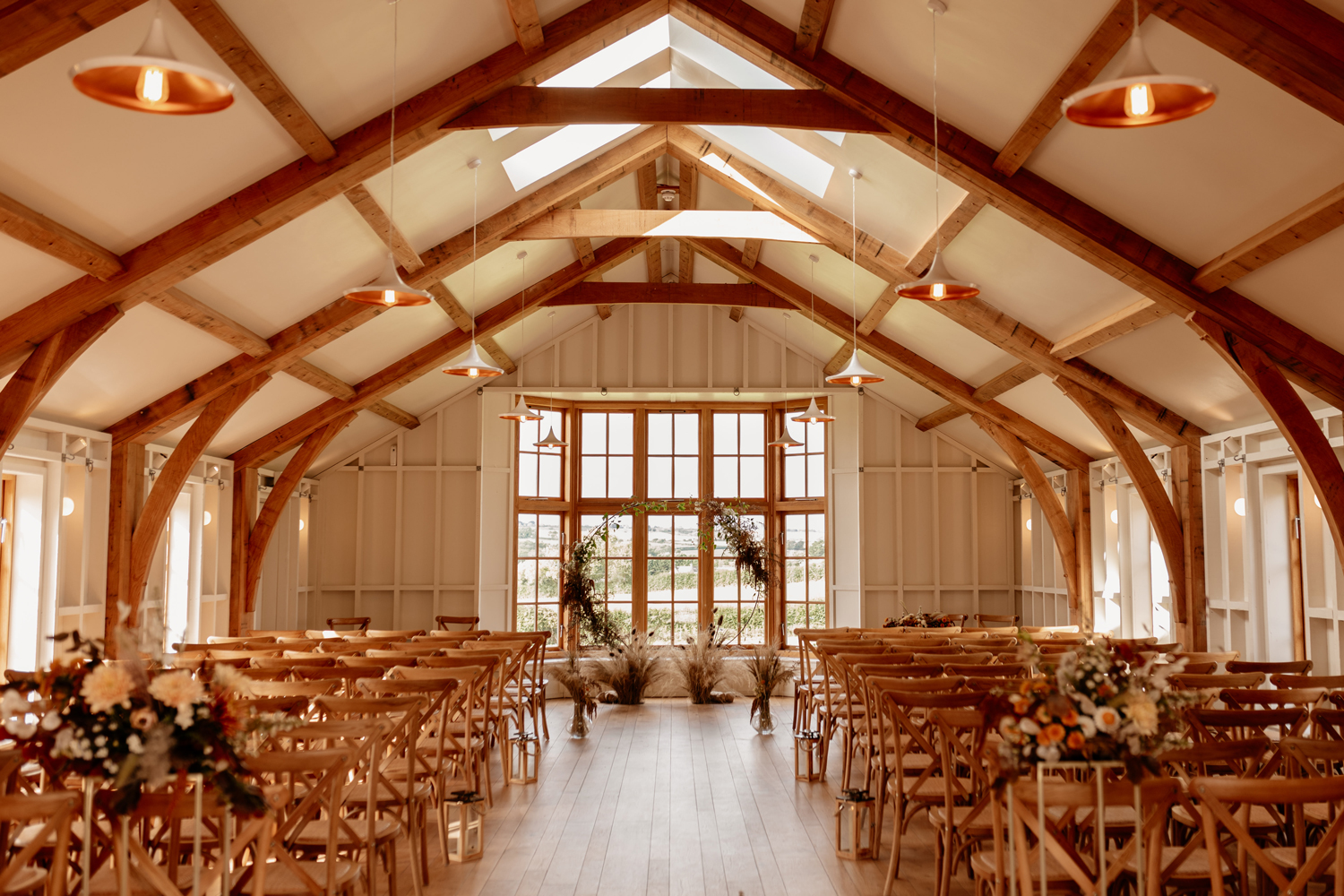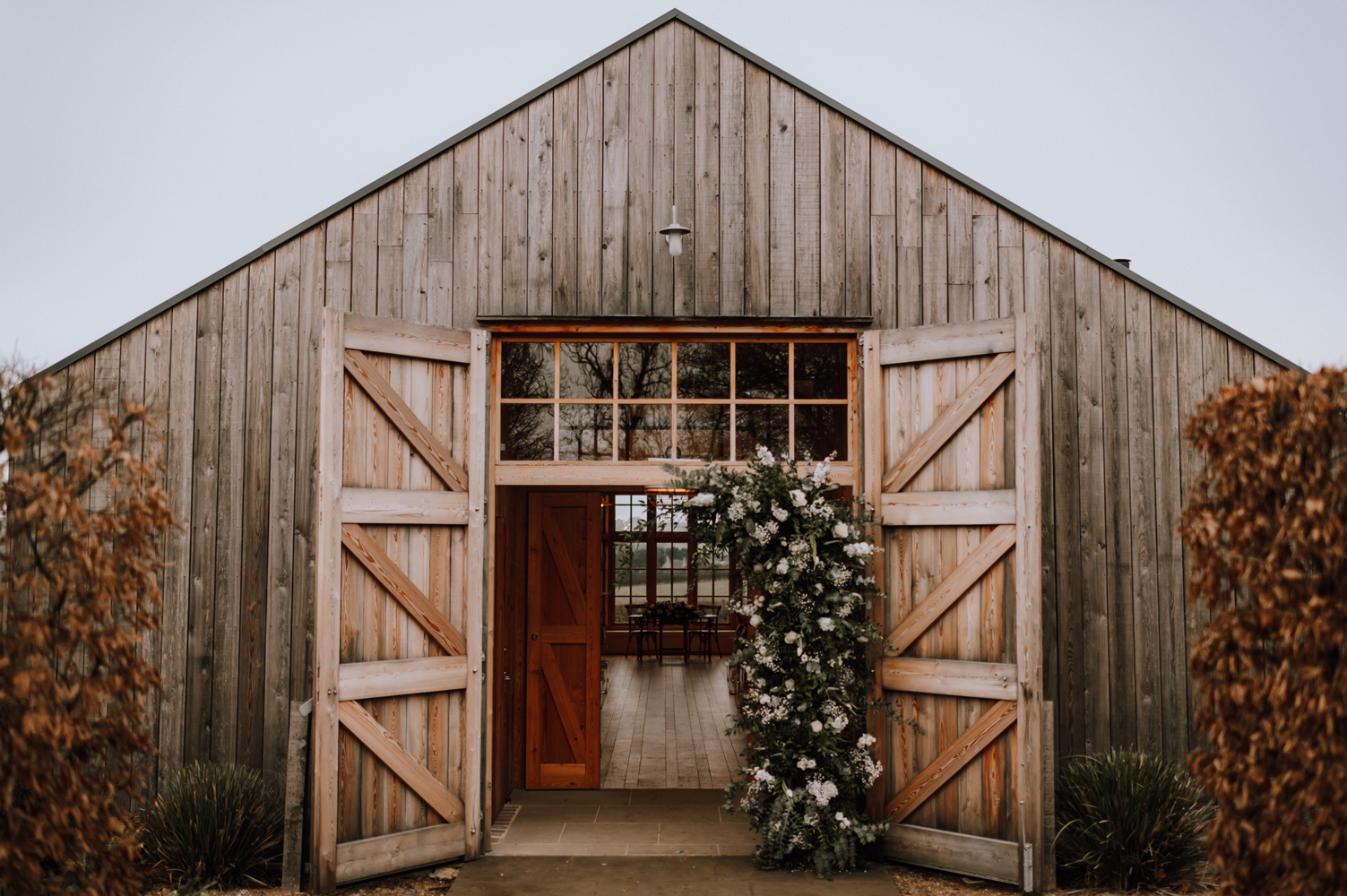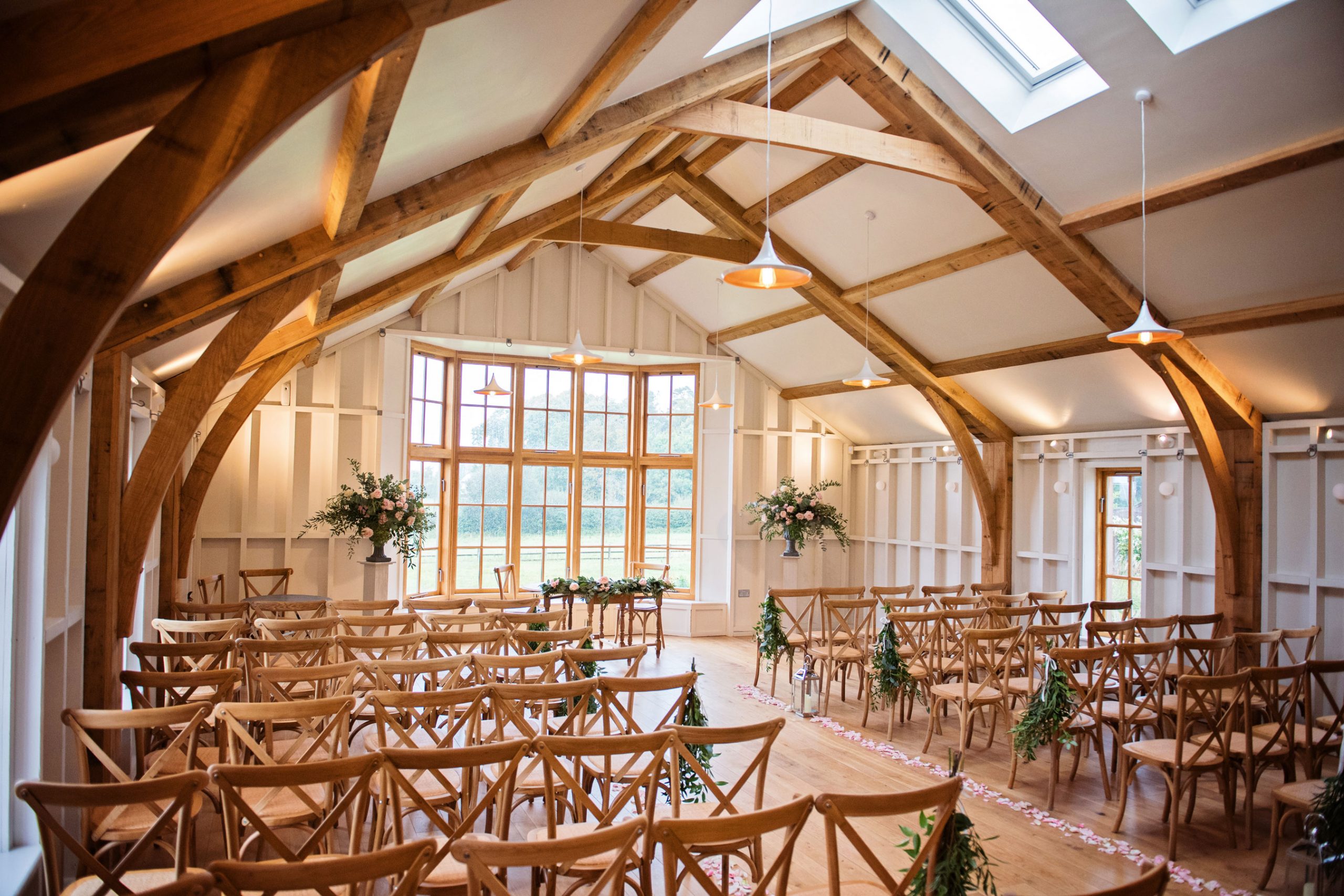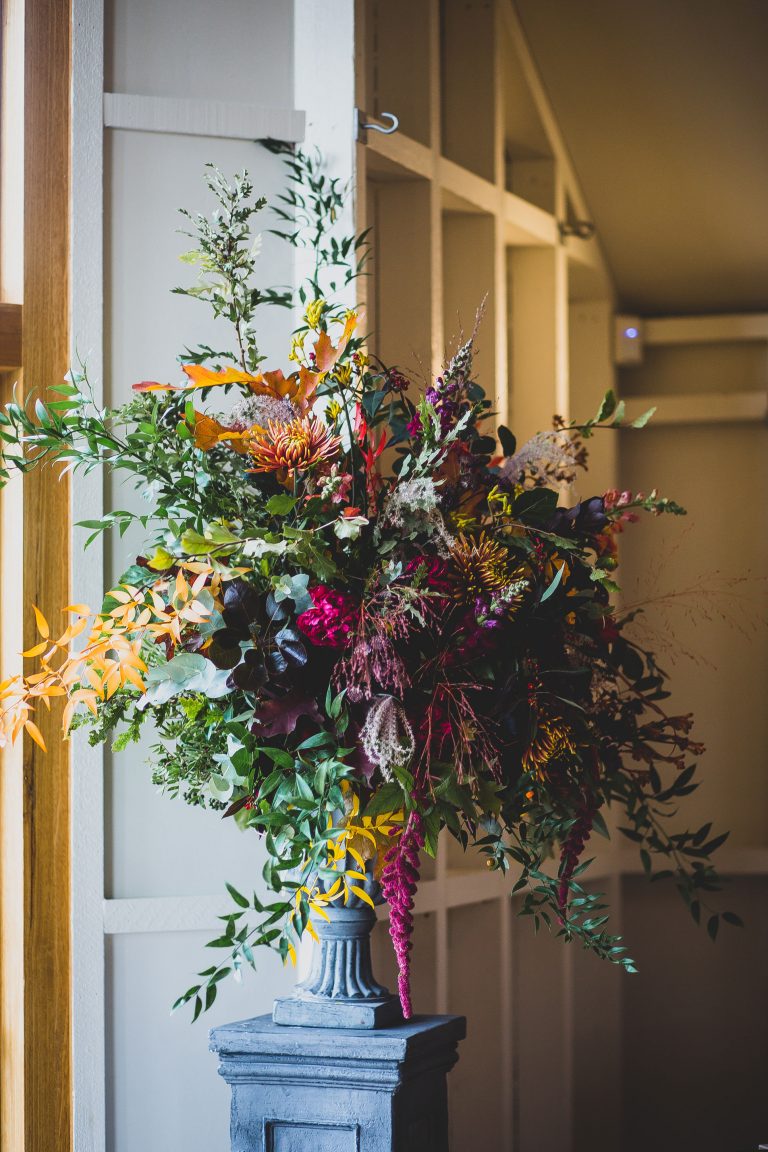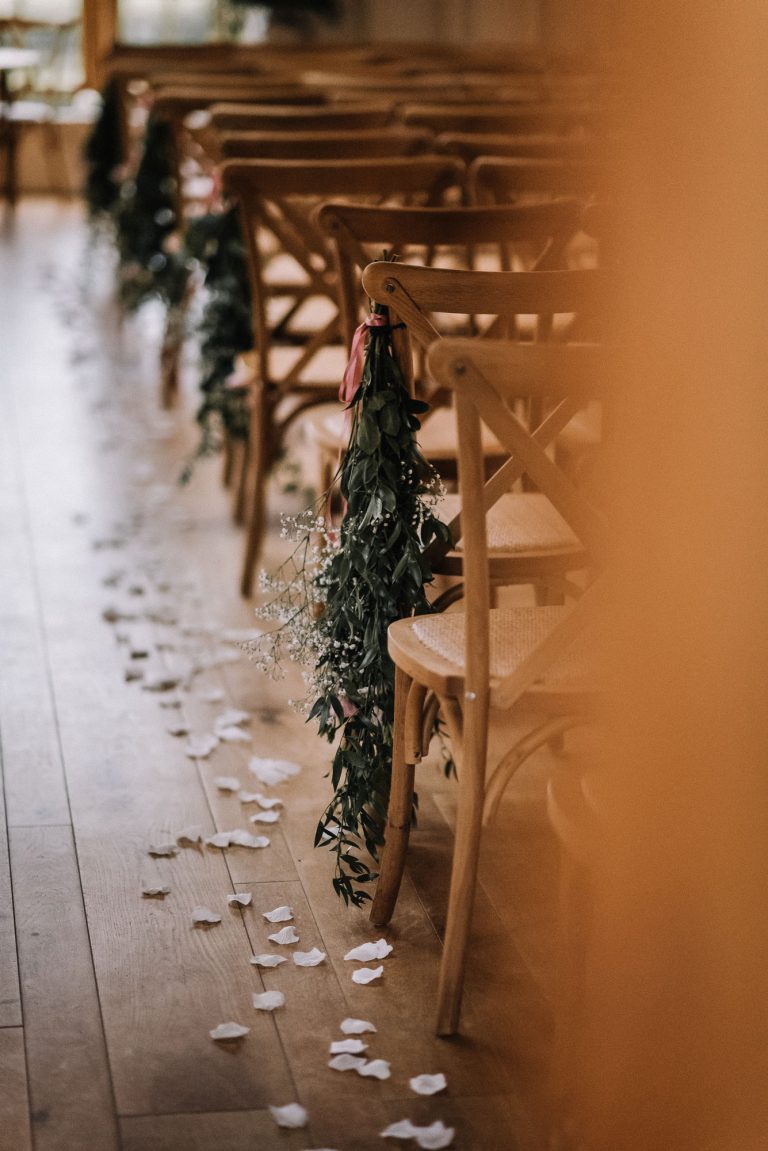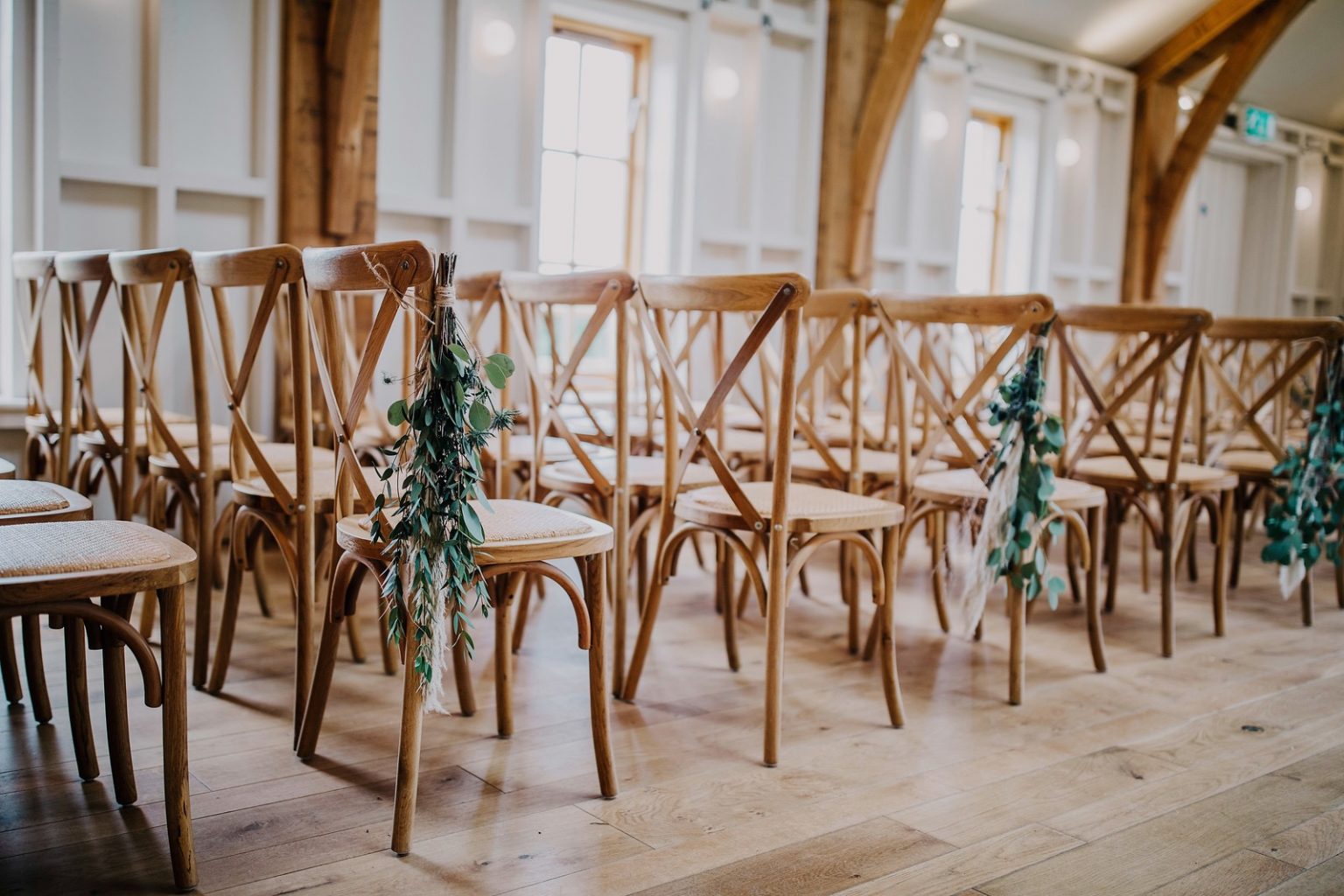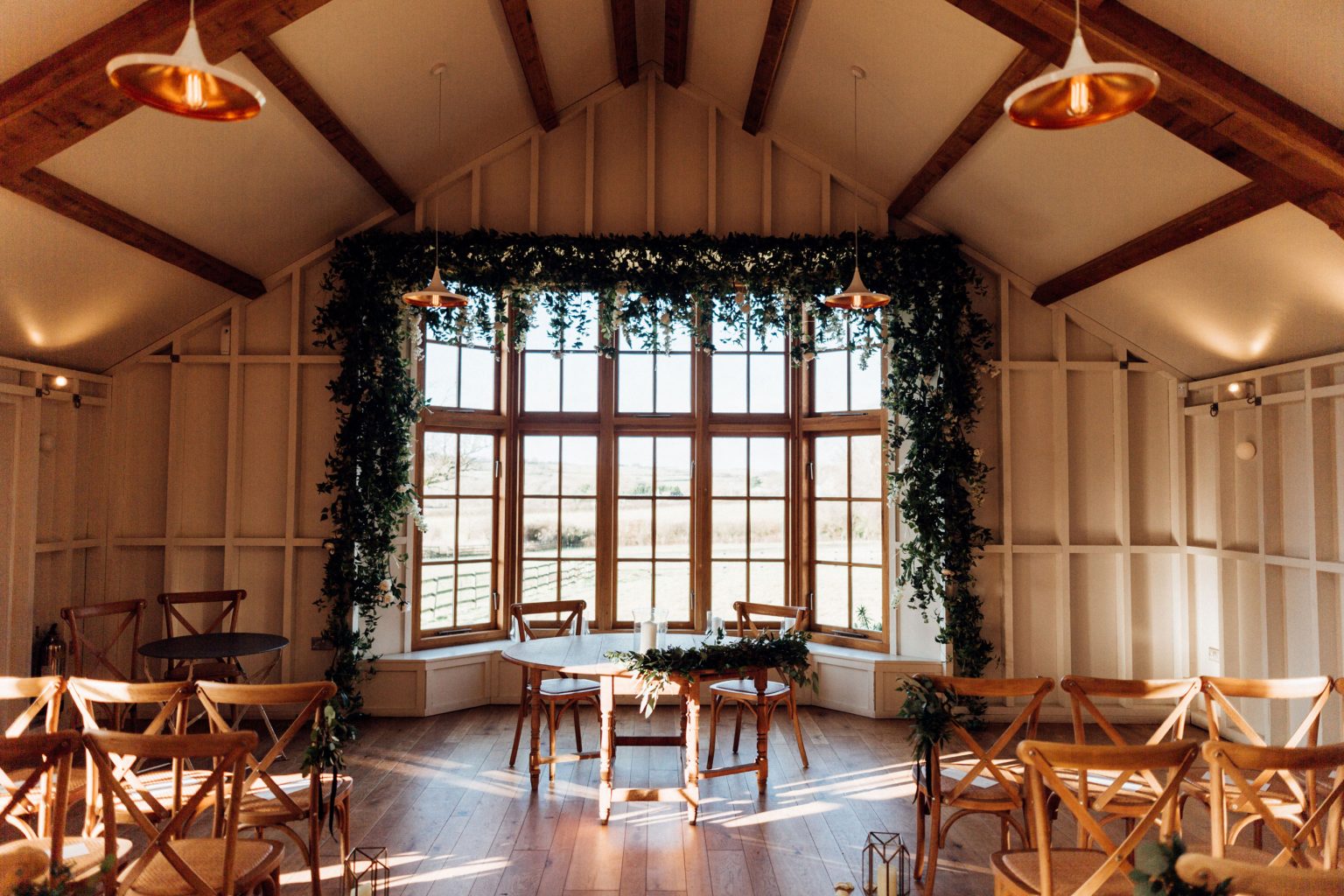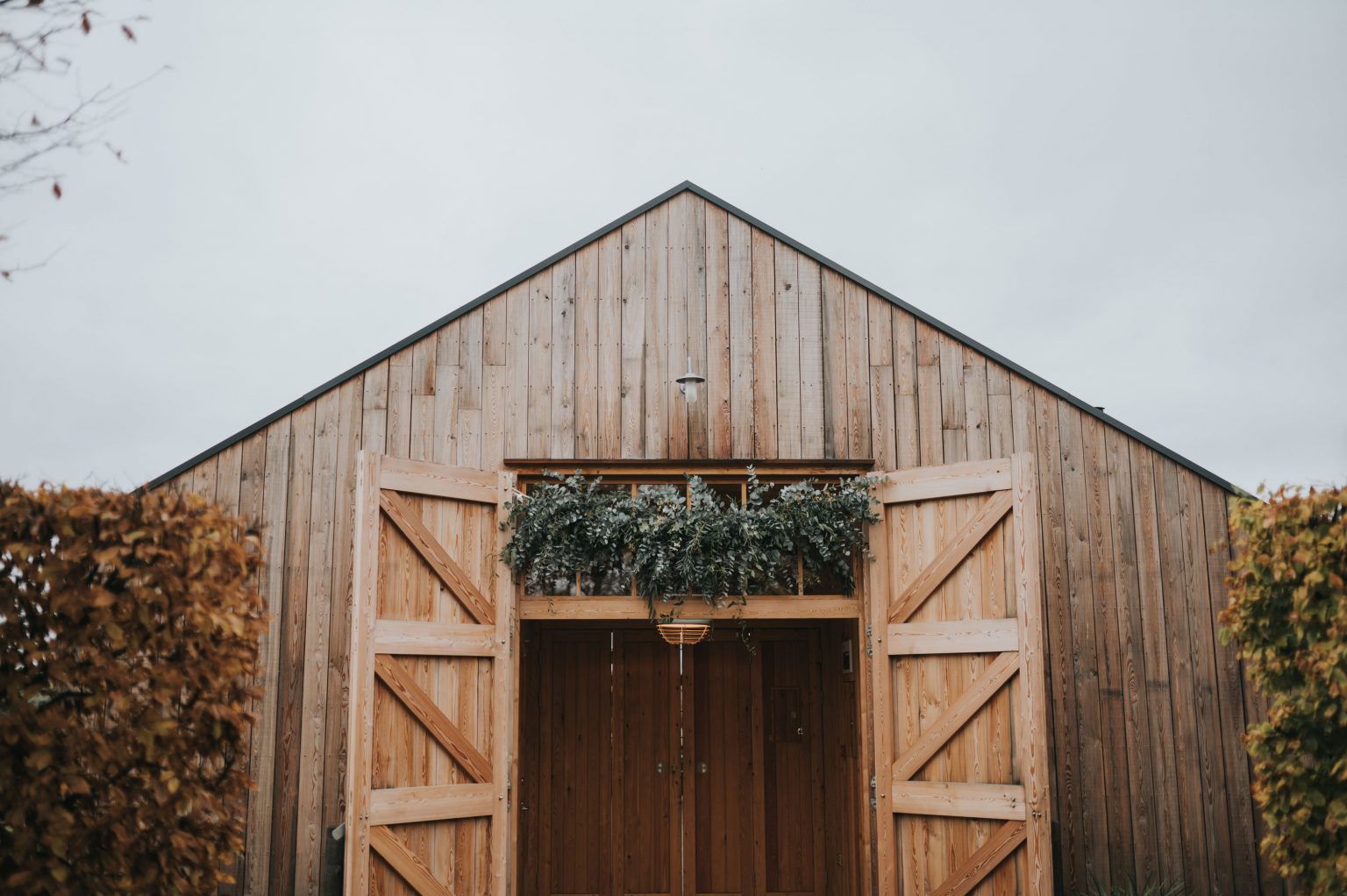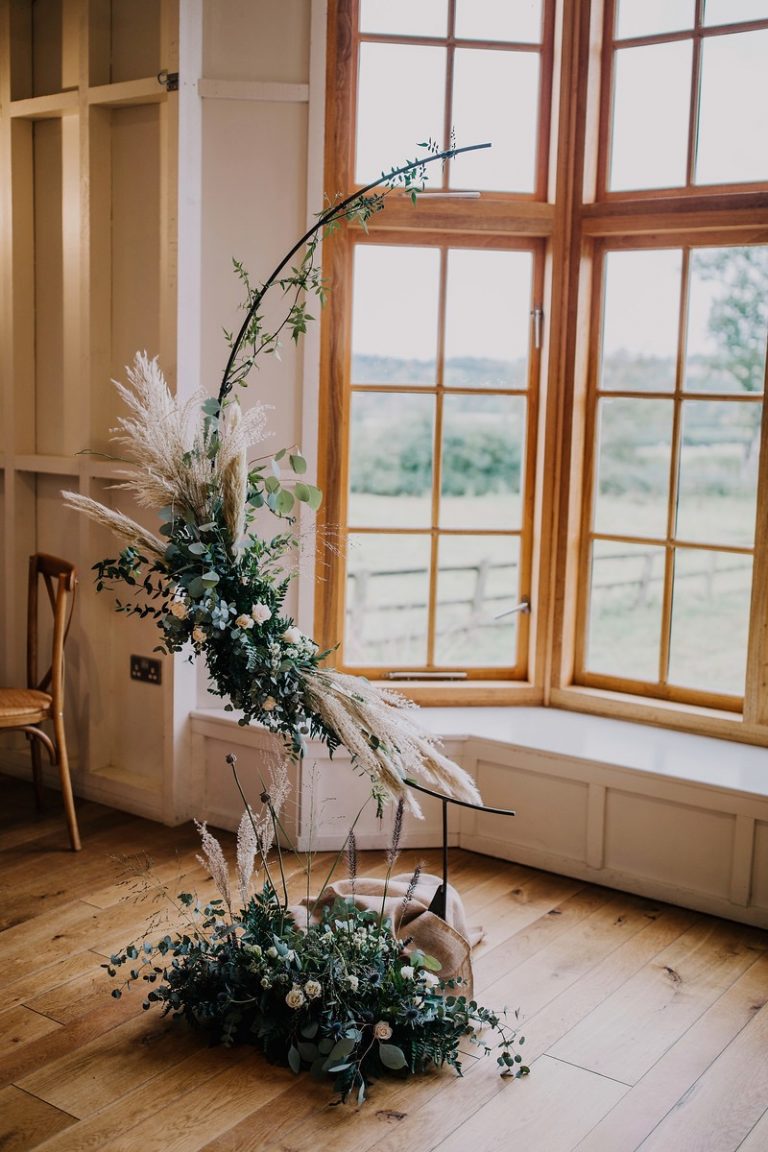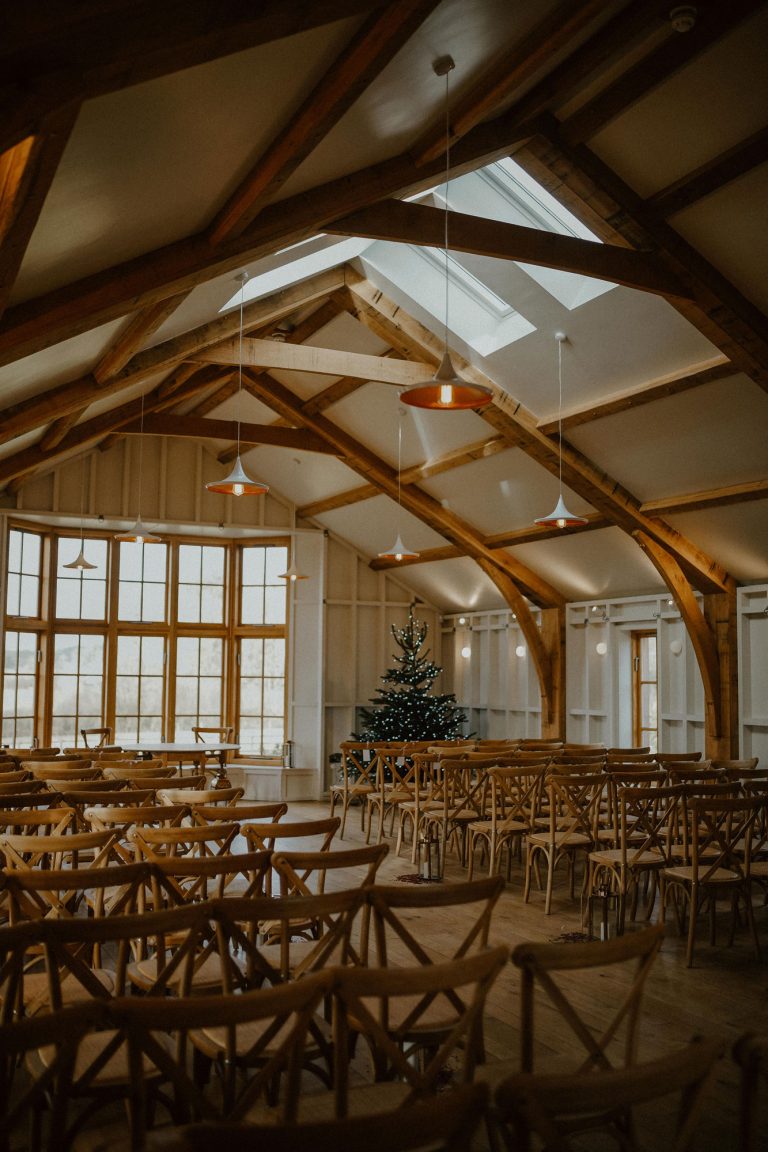 The Barn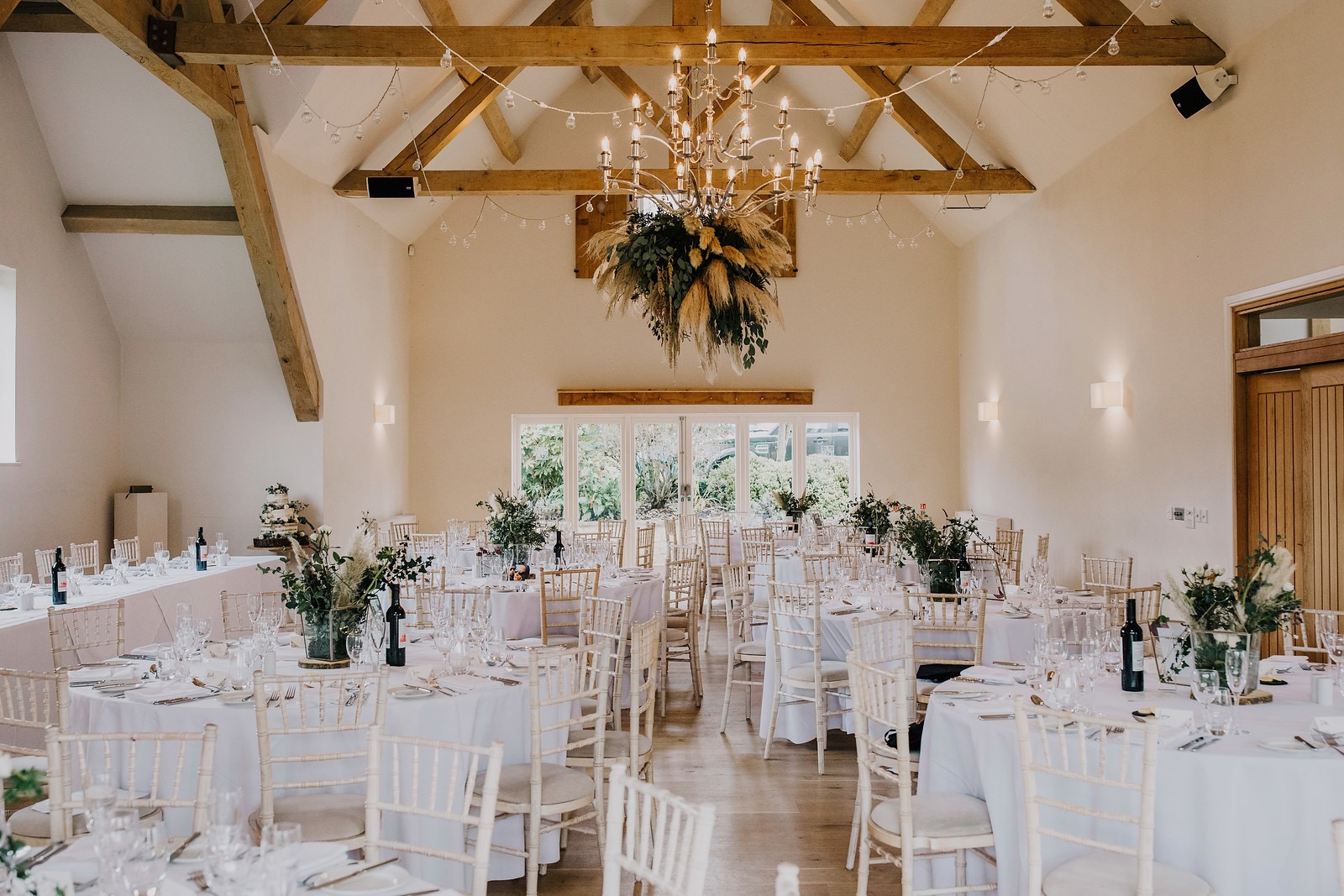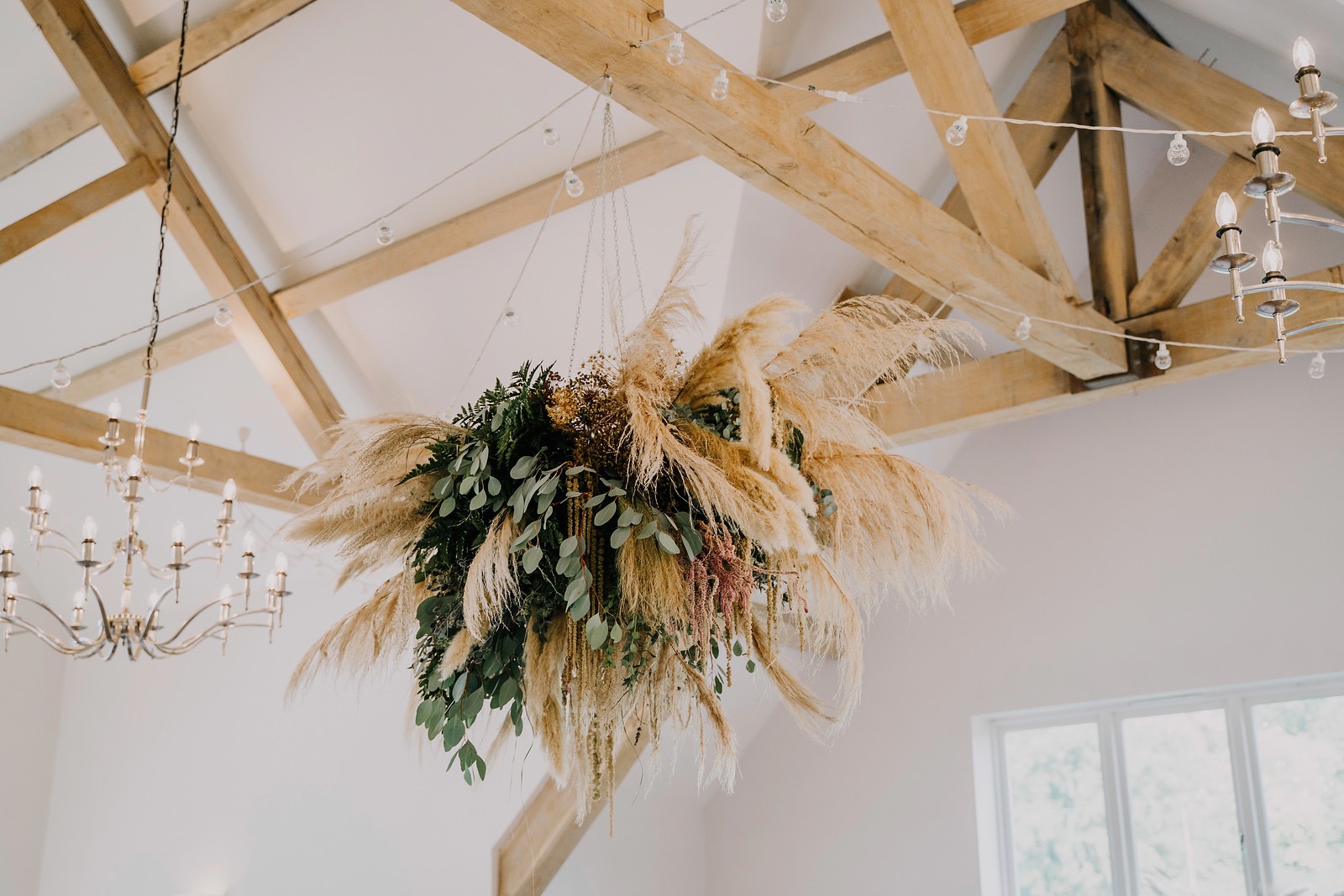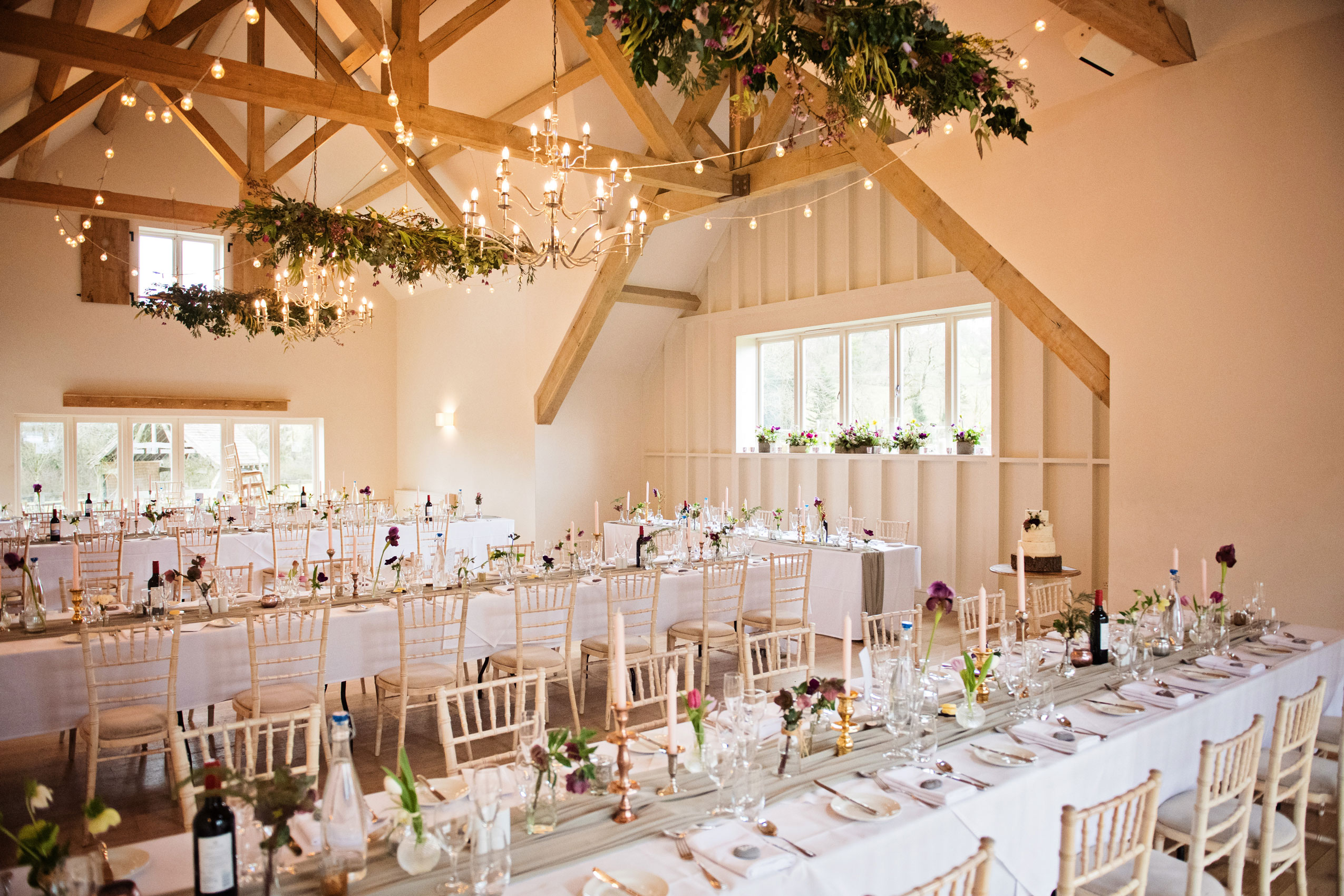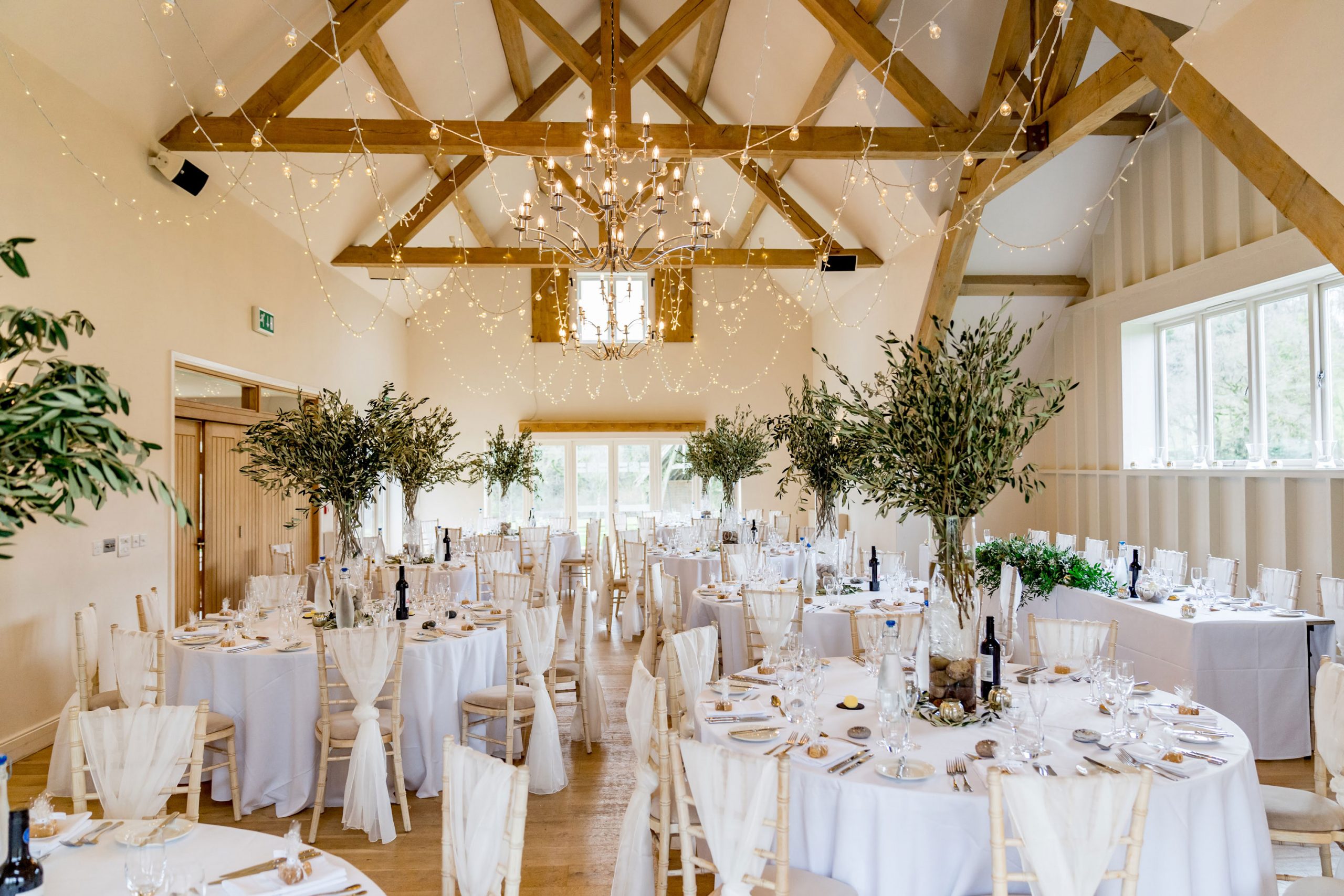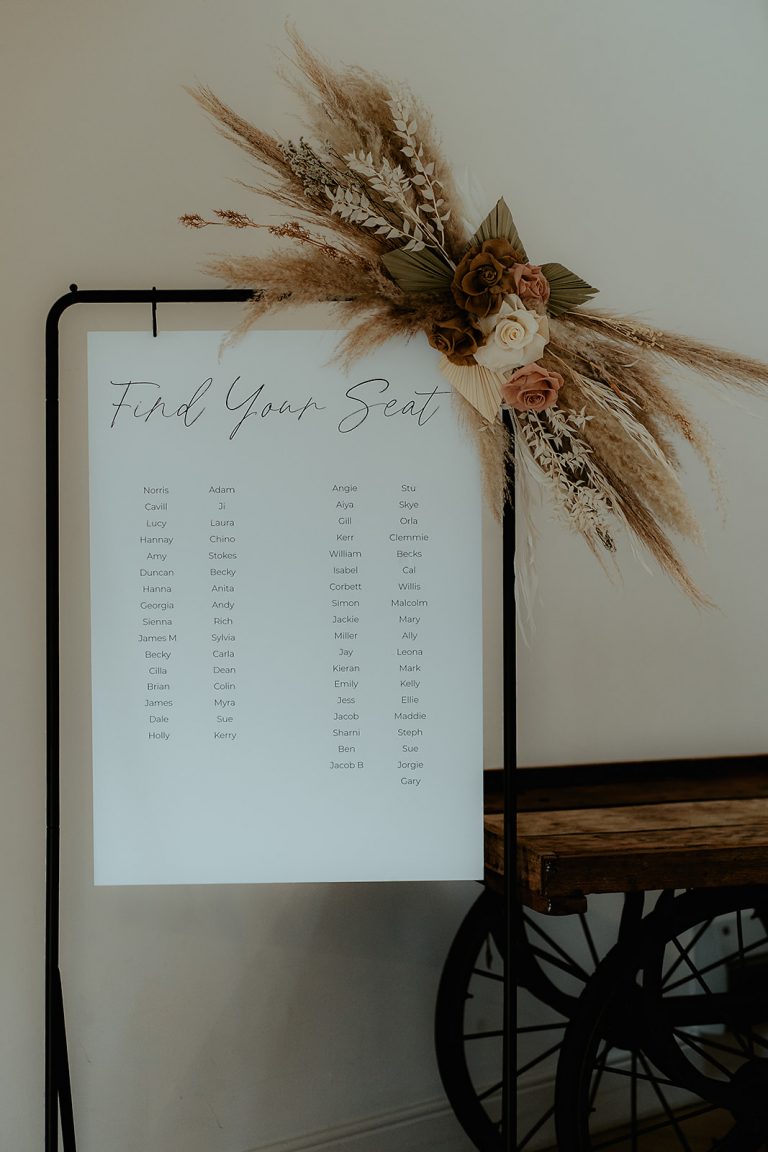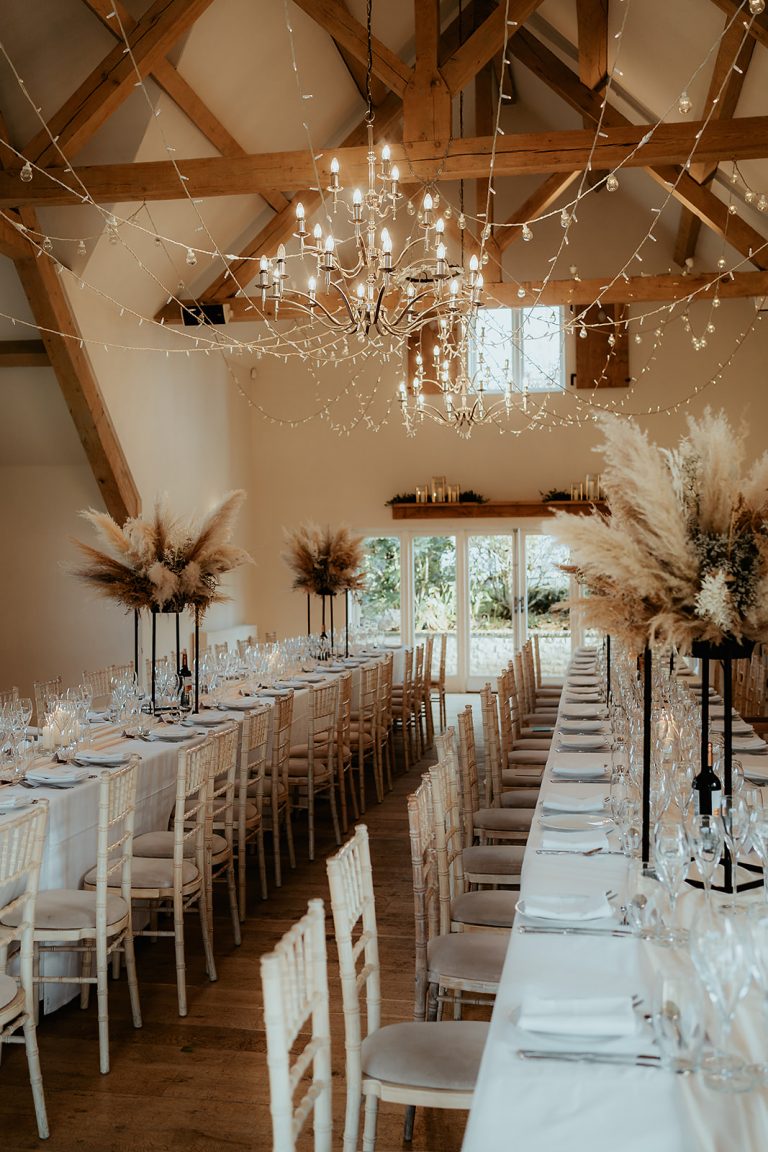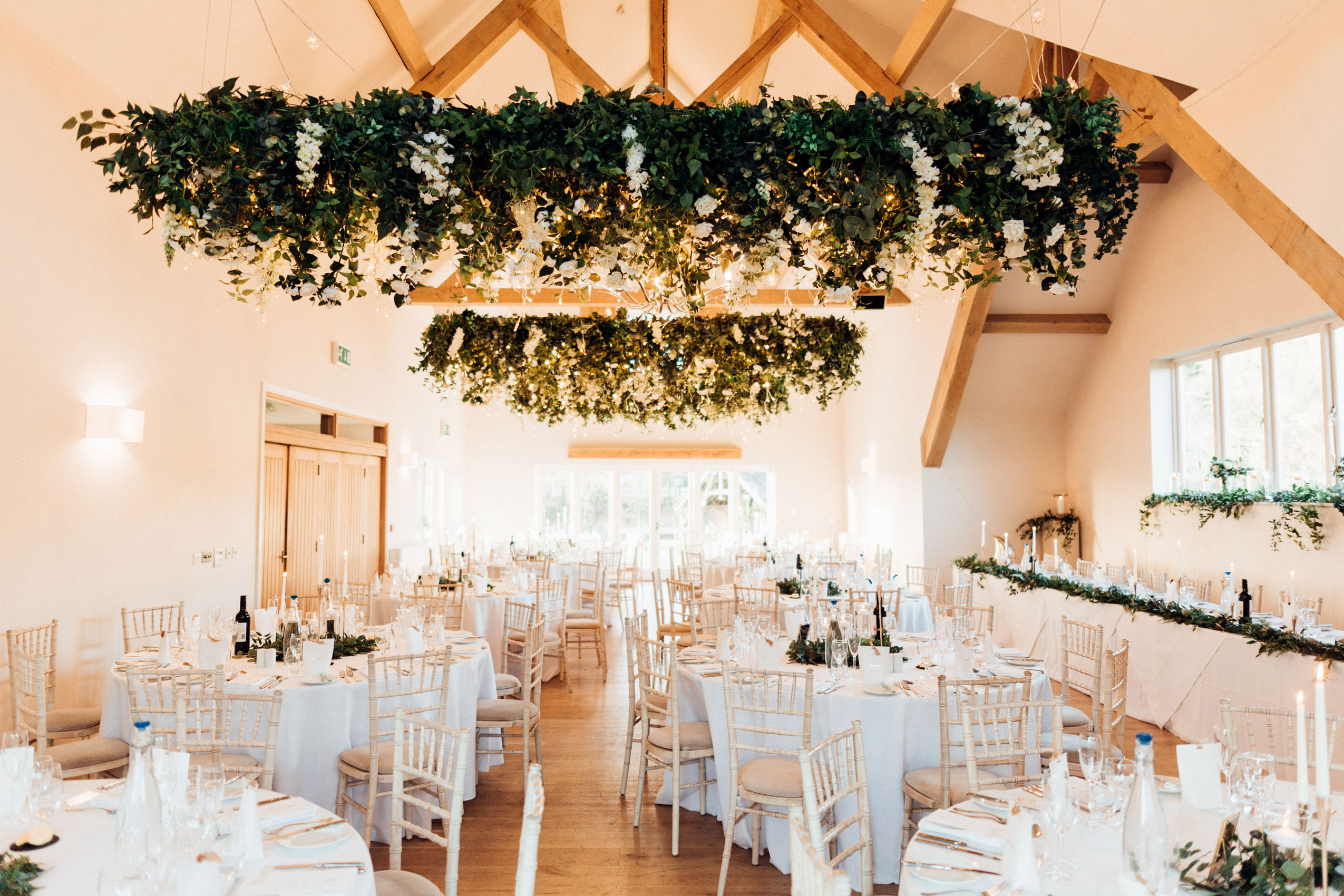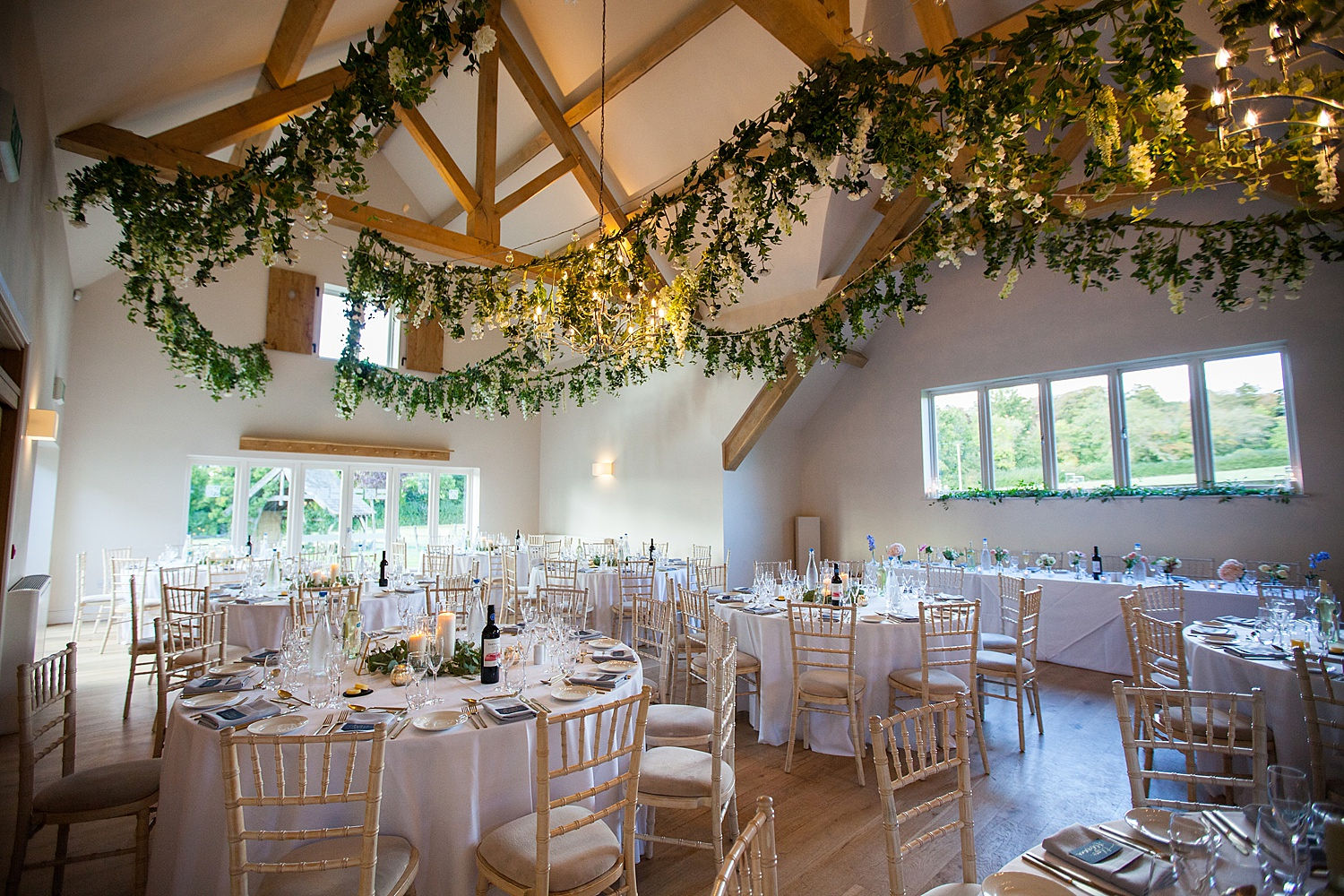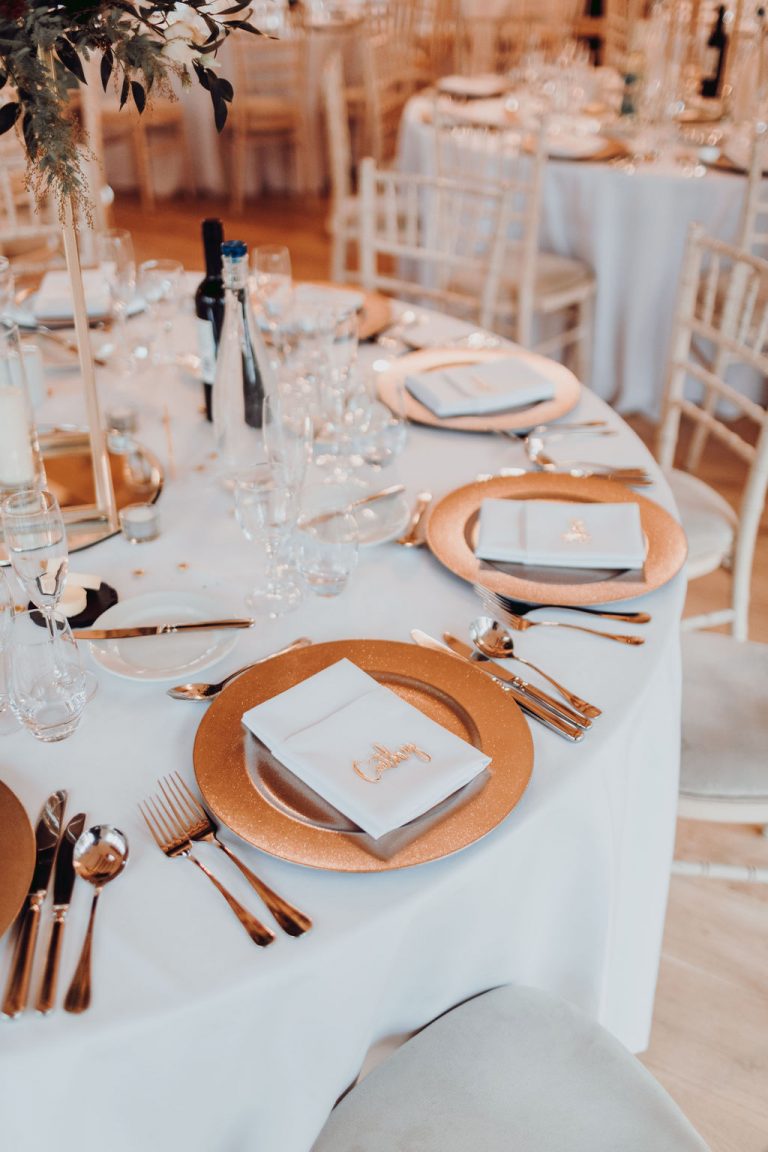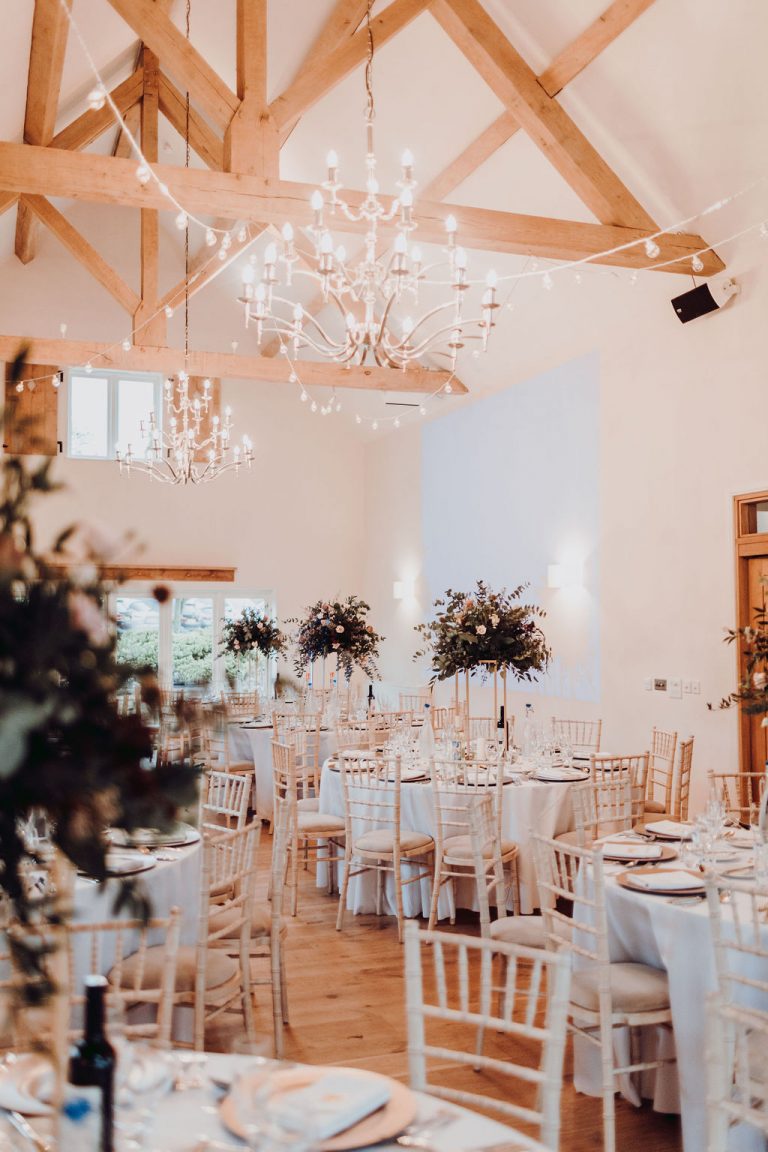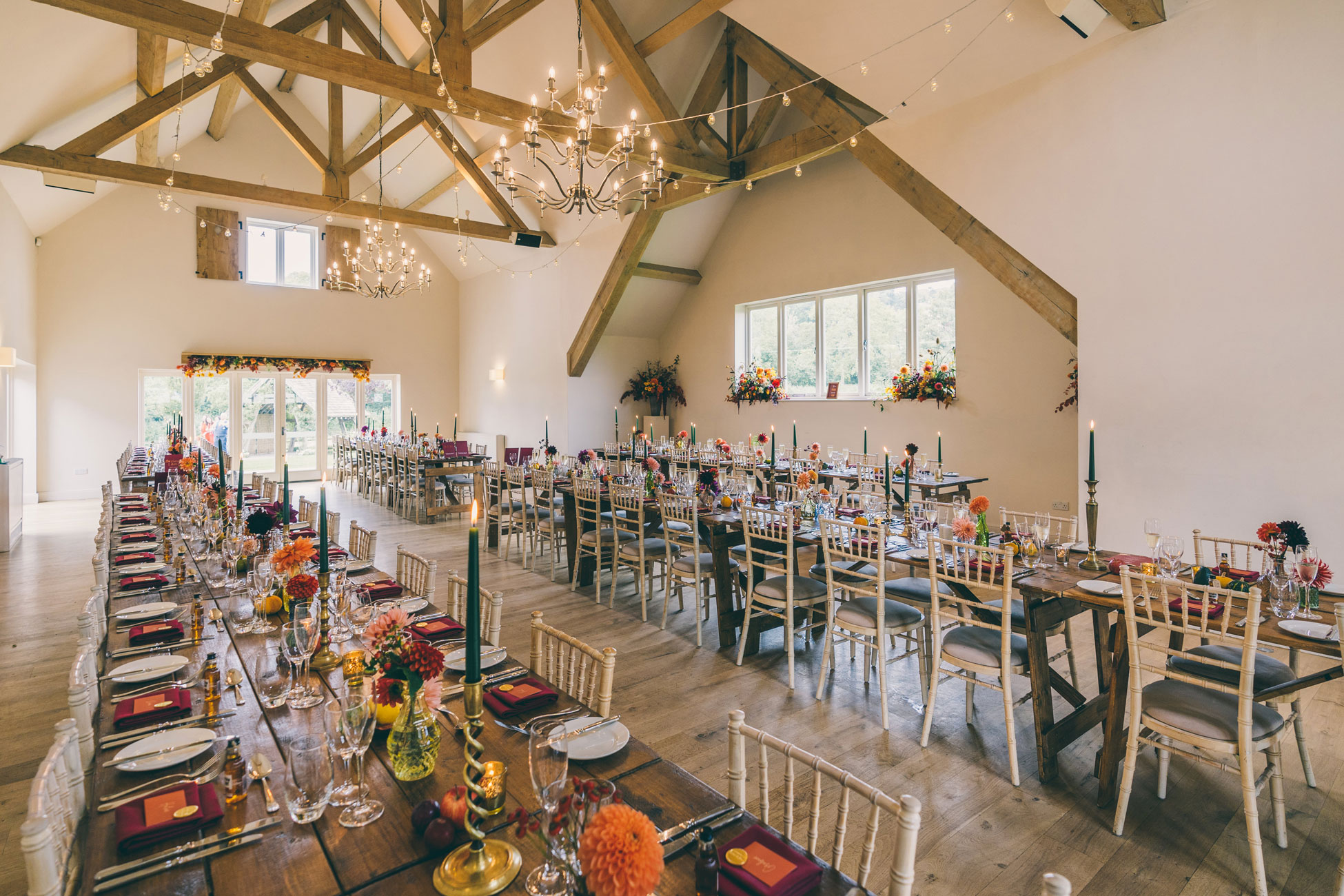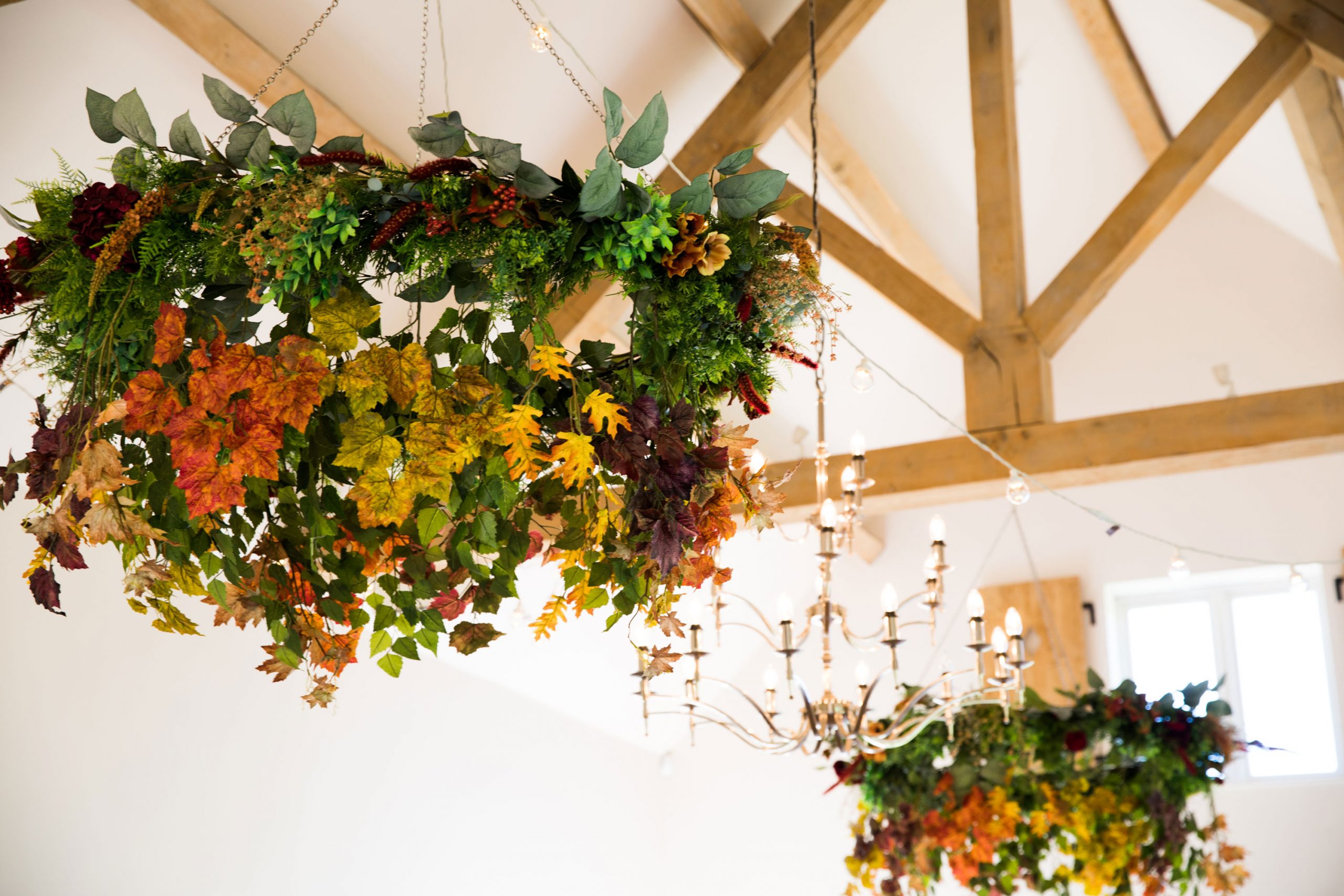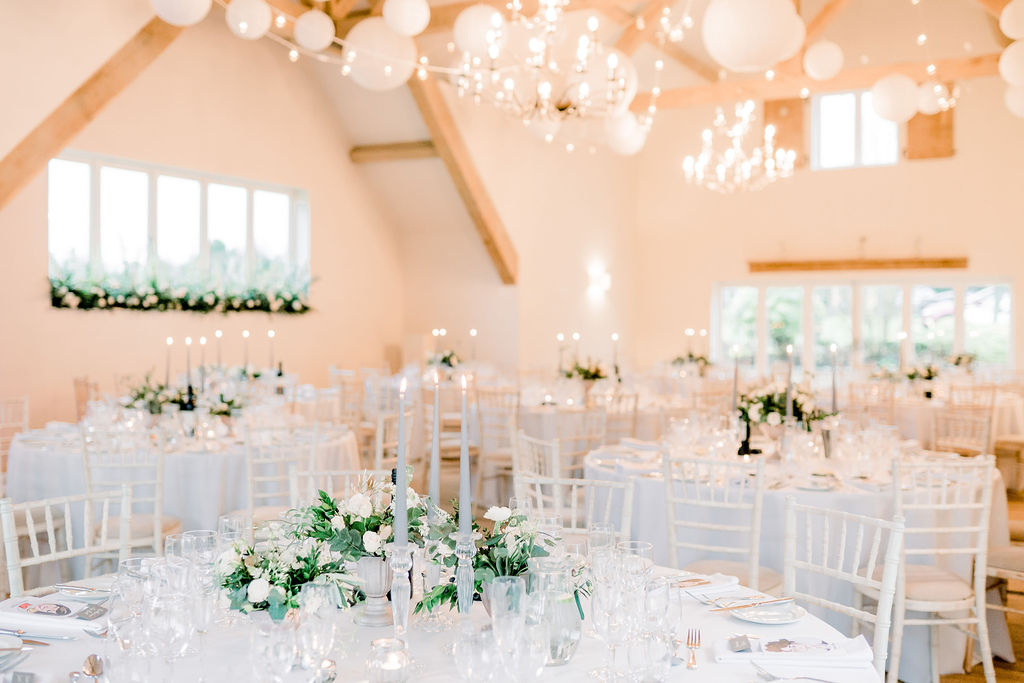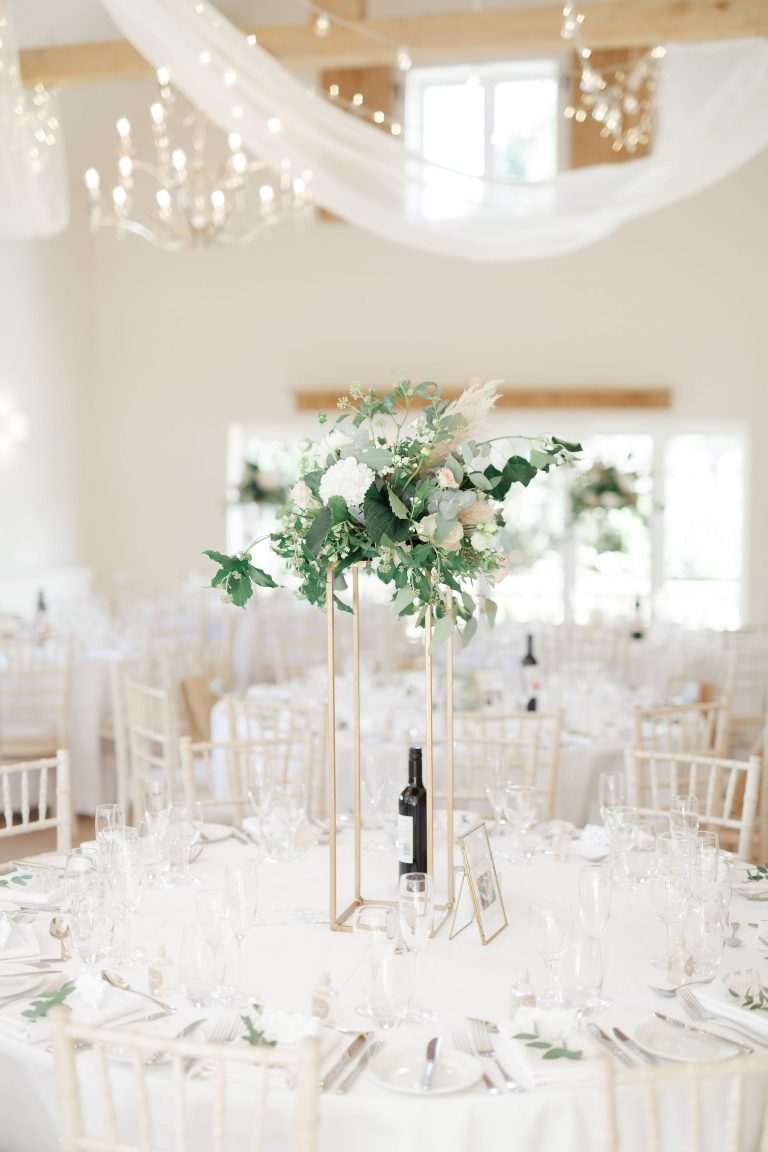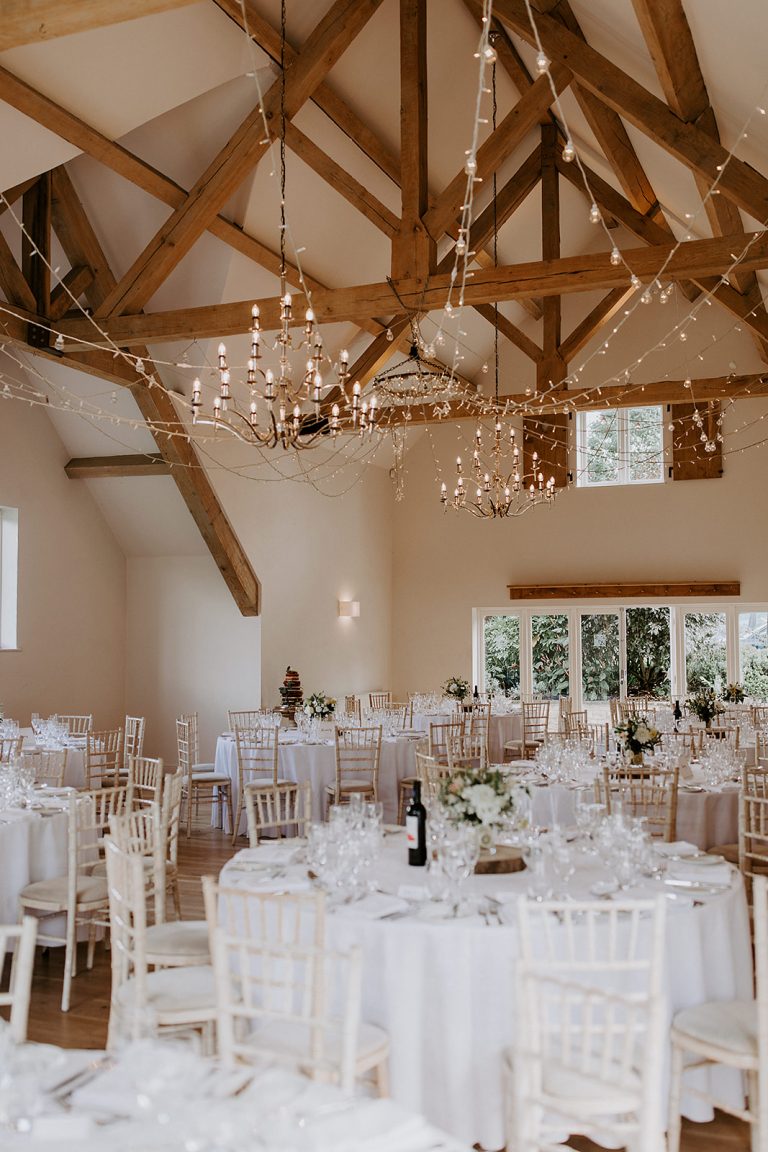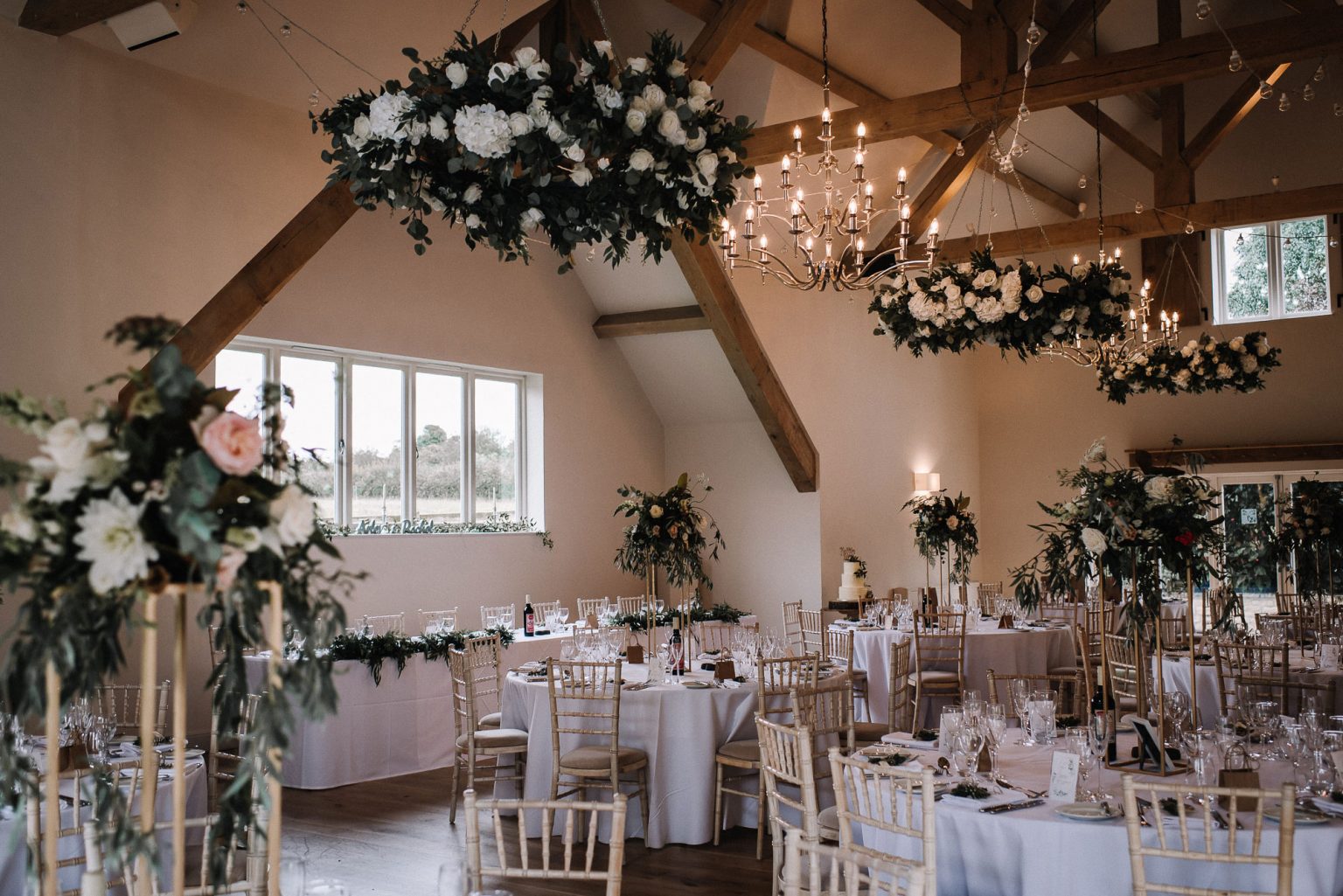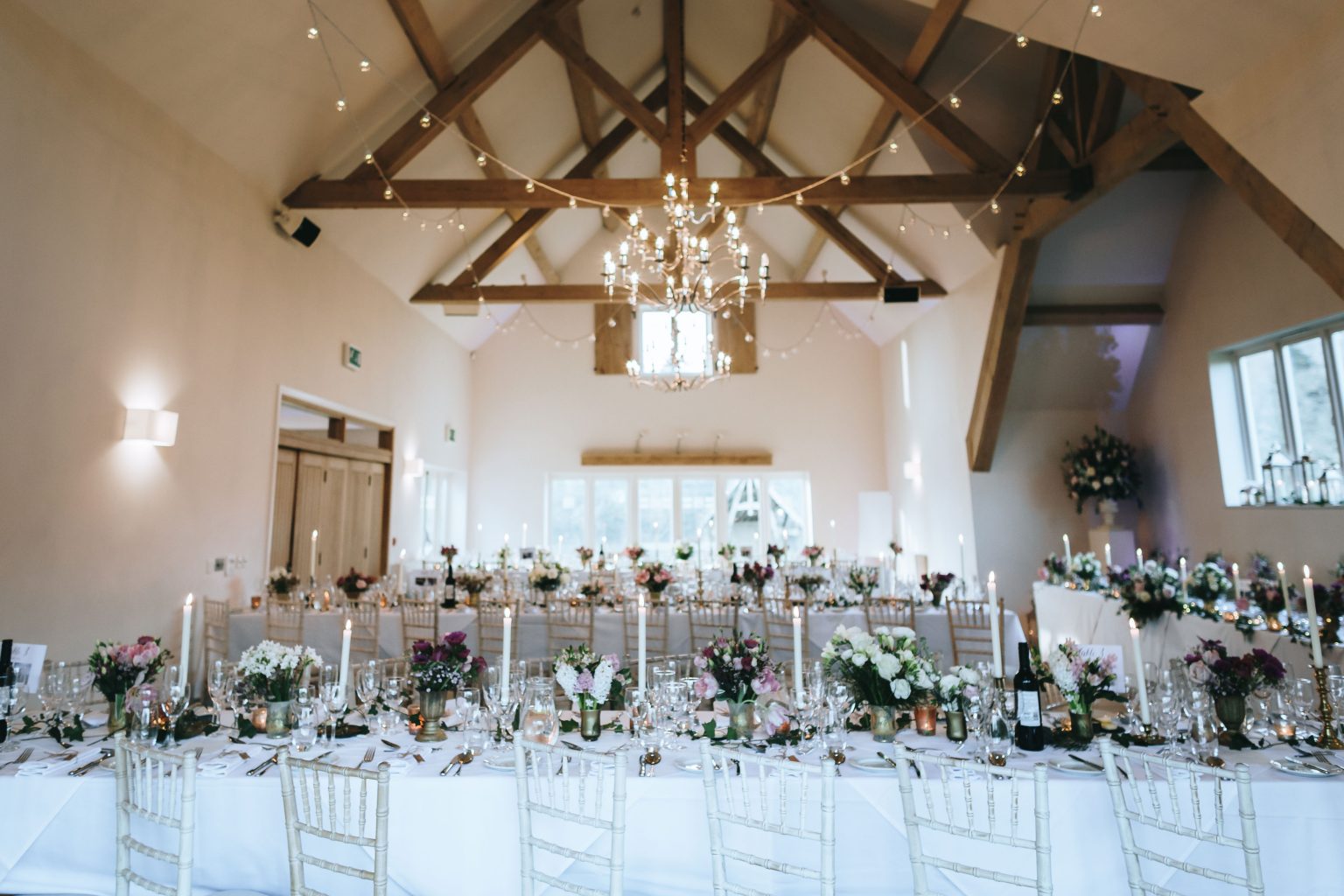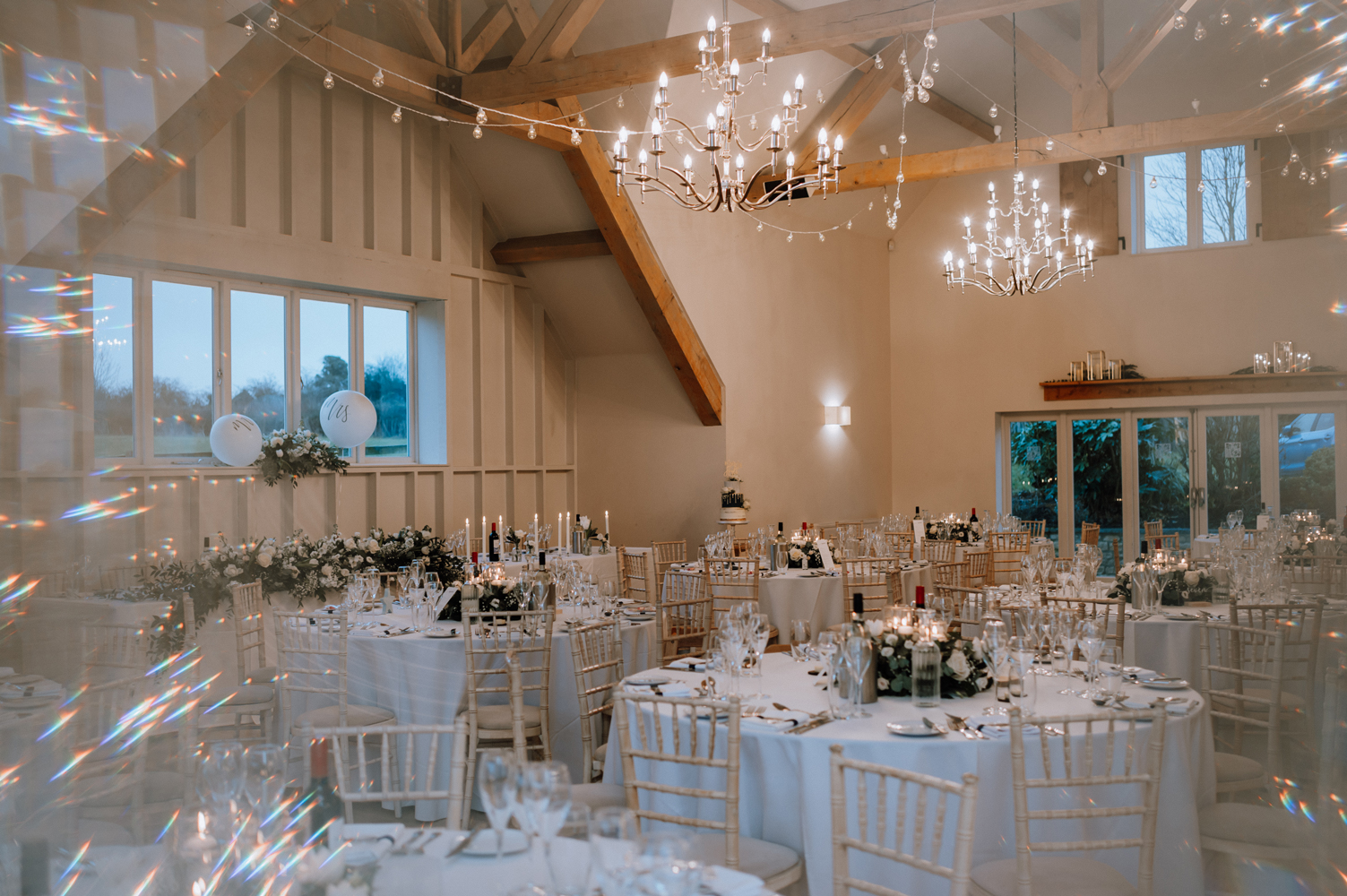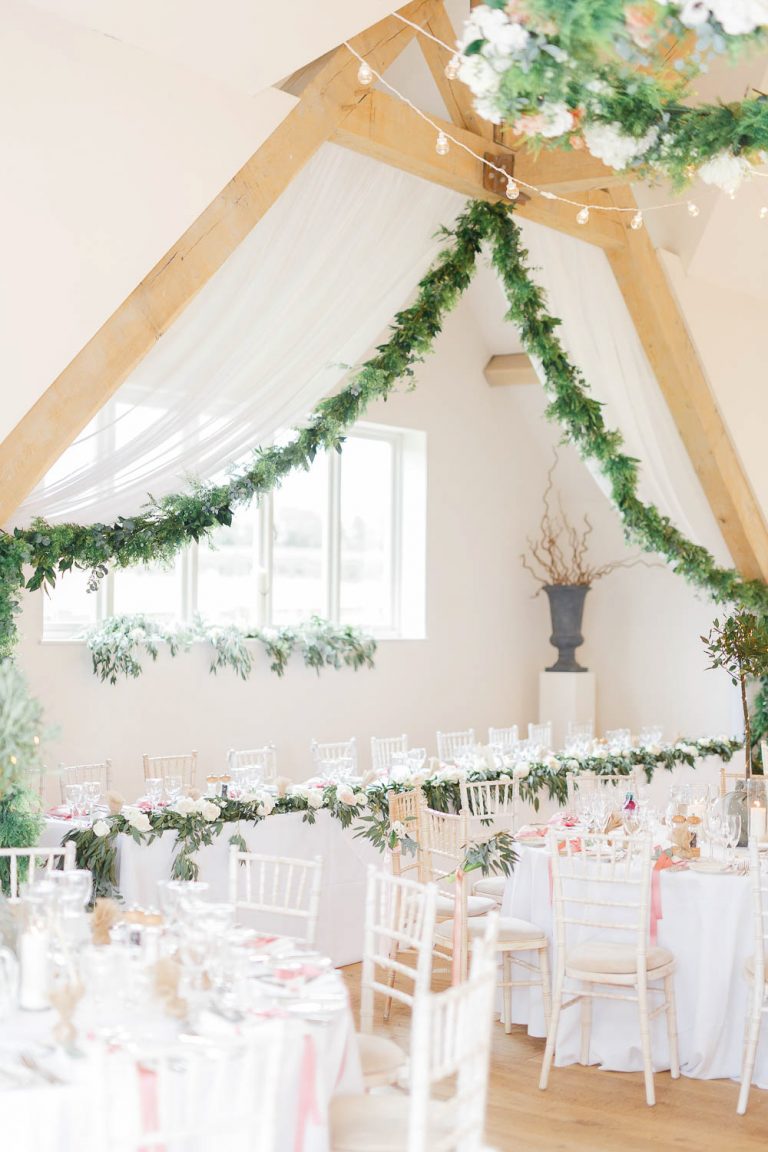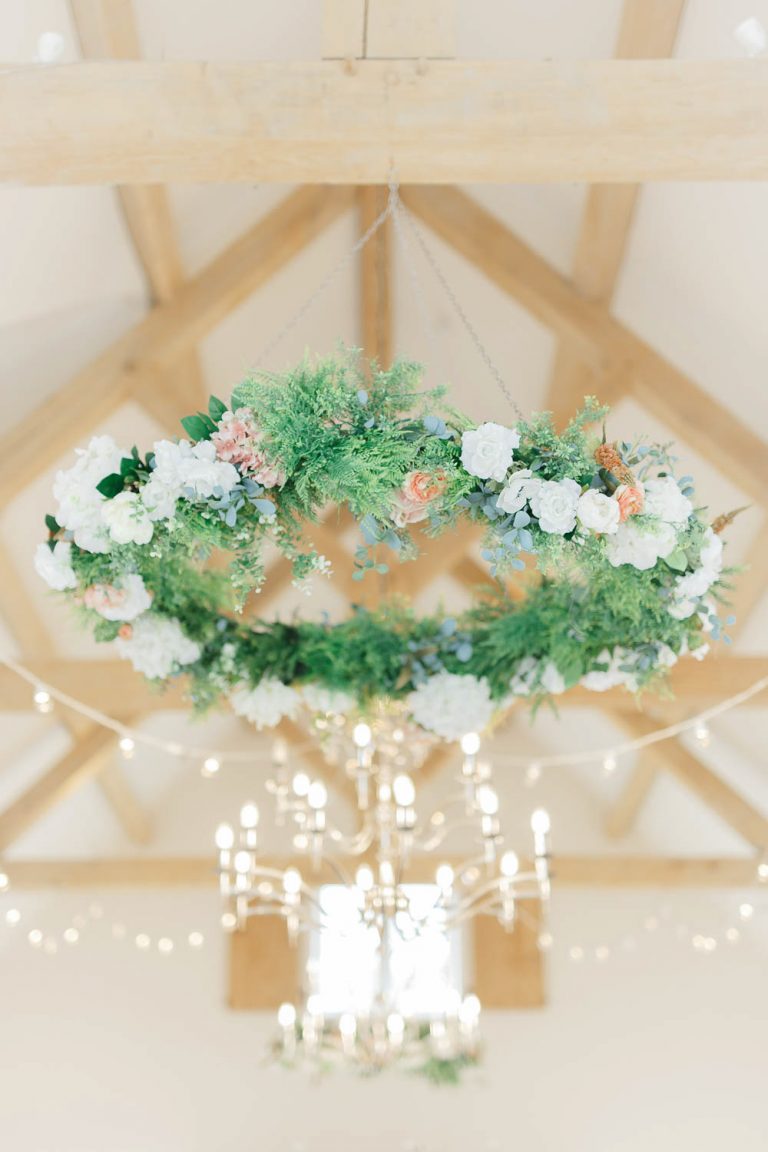 For more Wintery and Autumnal Wedding Inspiration head to our Instagram… you can find us @hyde_house
Hitched at Hyde : 30 / 12 / 19
Making an Entrance | Beautiful Styling at #thegrangeathyde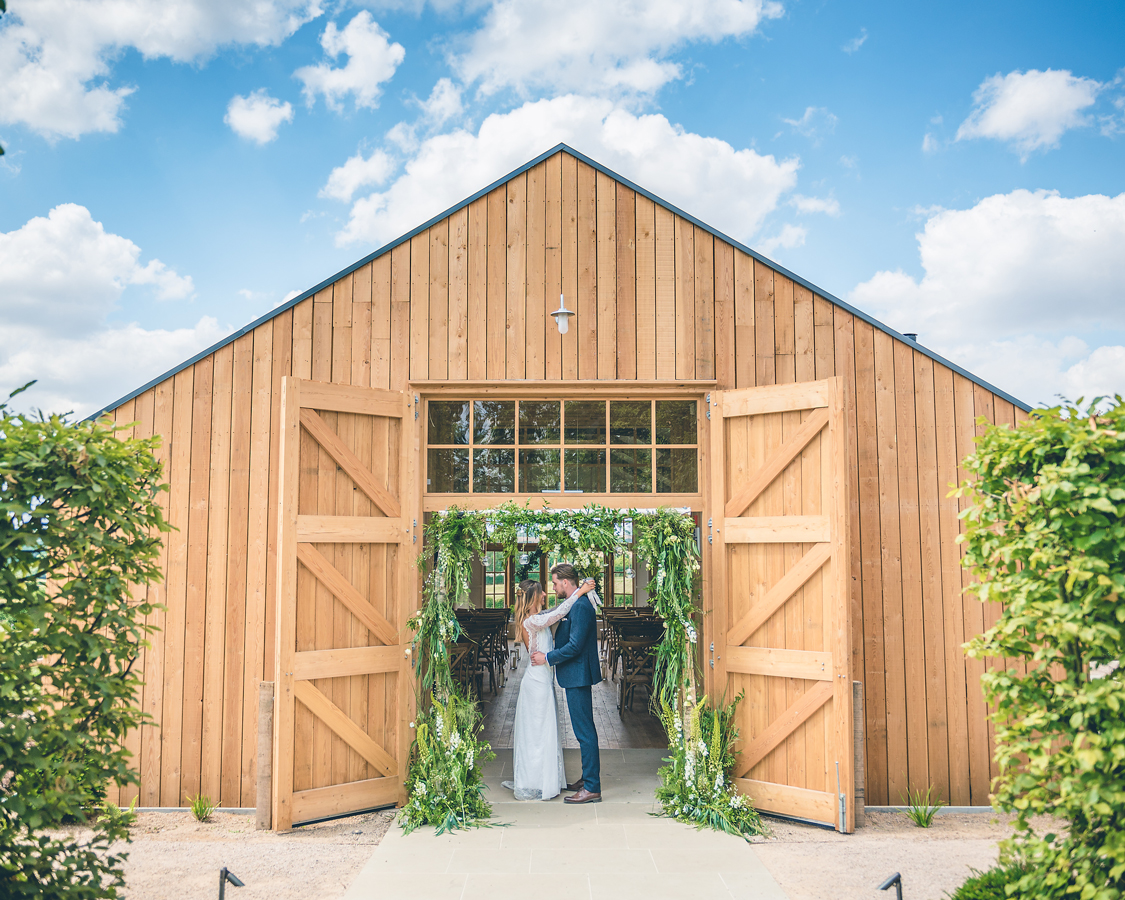 The Hyde House Ceremony Barn, The Grange, was completed almost two years ago and since then, it has played host to so many breathtaking Ceremonies. Its neutral interiors make it the perfect canvas for Couples to put their own stamp on it & make their day one of a kind and we are always blown away by the variety of styling that we see on a weekly basis.
The styling is not however limited to just the inside of The Grange and many people have decided to also frame the Entrance in order to make a visual impact as soon as guests arrive; we've seen everything from foliage installations, floral archways, hanging garlands, DIY signage and lots more. So we thought the launch of the Hyde Journal would be a wonderful opportunity to share a handful of these gorgeous creations with you all so that you can be thoroughly inspired for your own beautiful Wedding Days!
Lots of love, The Hyde Team x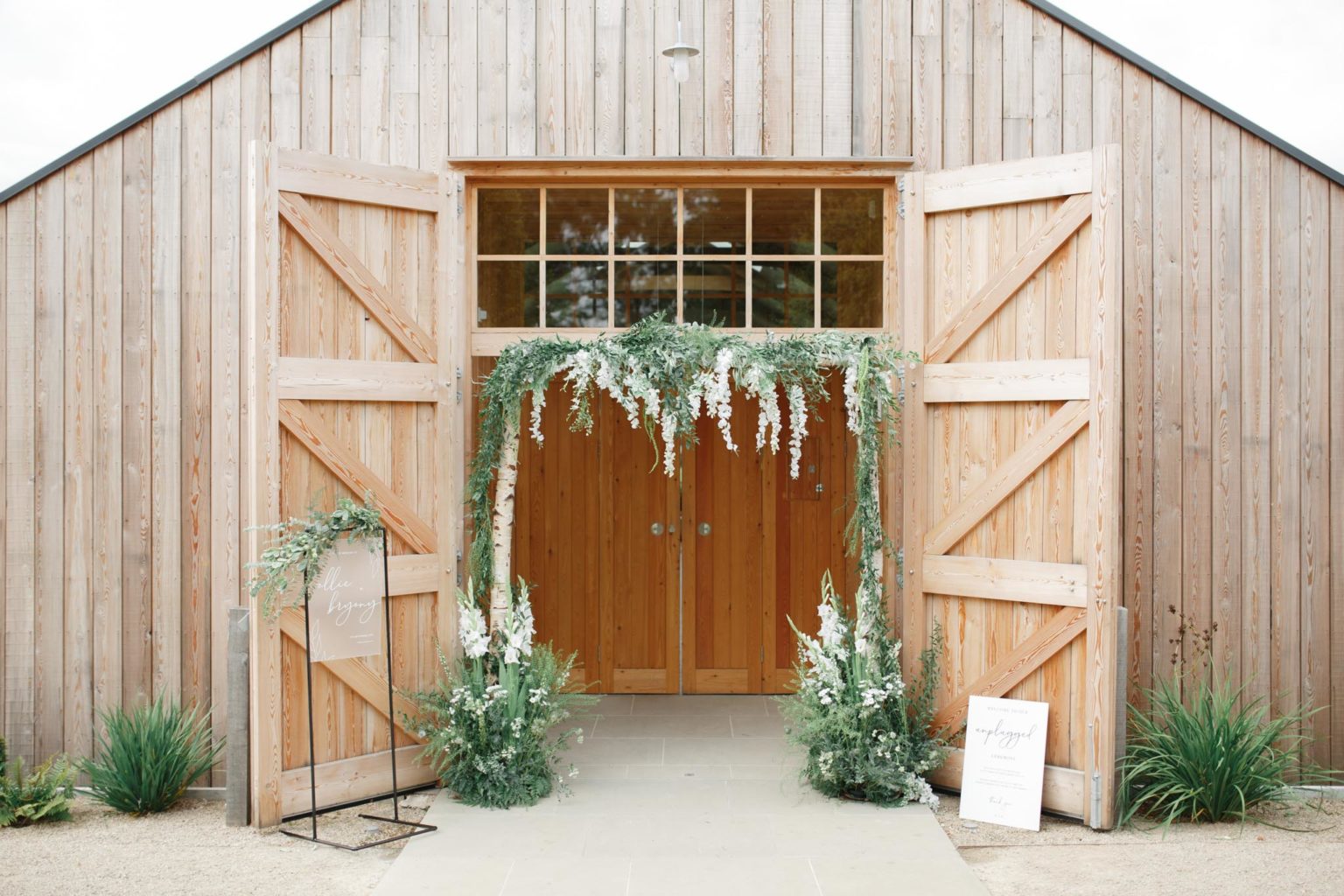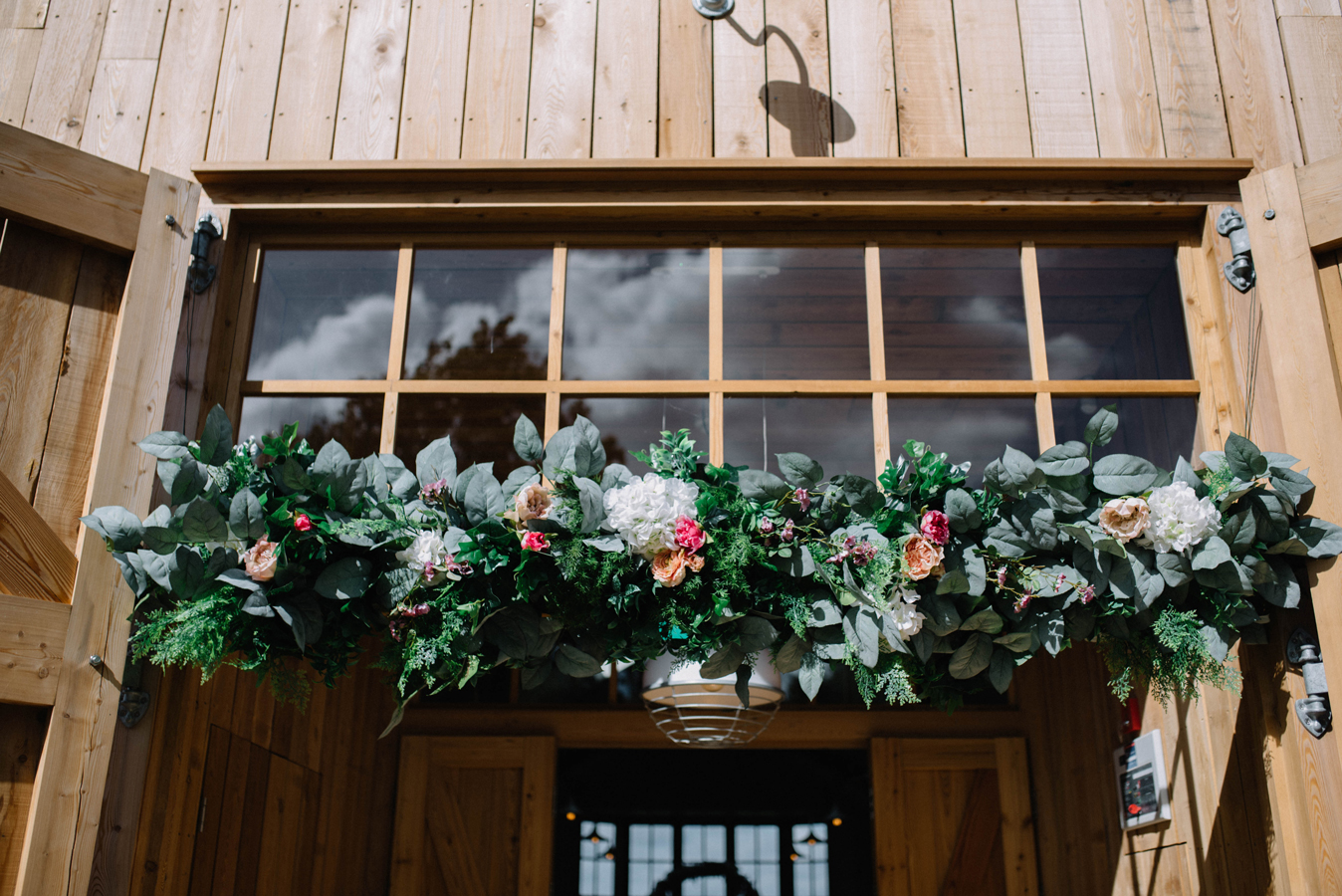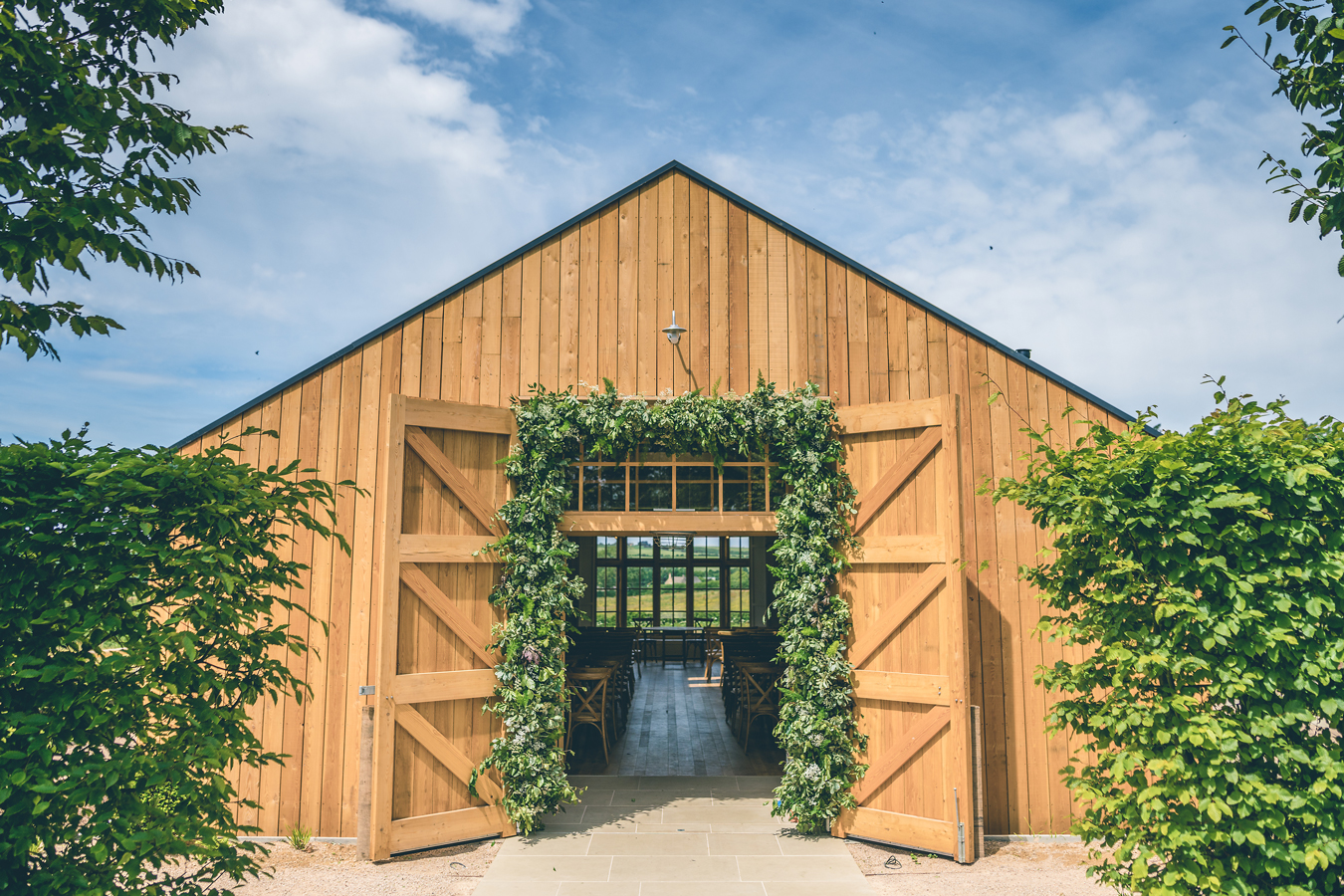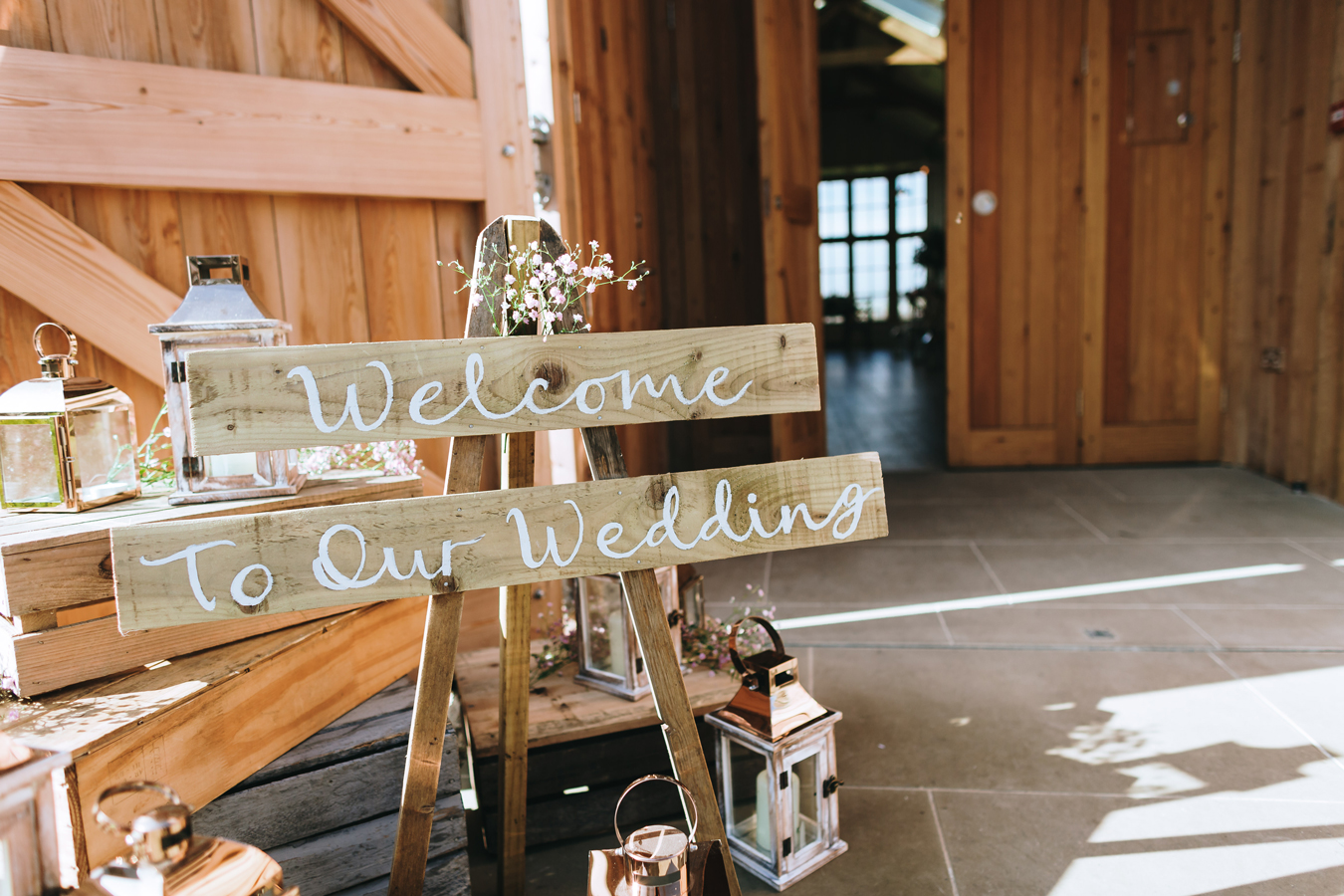 Top to Bottom, Image – White Stag Wedding Photography, Forget Me Nots | Image – Pixie Abbott Photography, Styletopia |  Cotswold Pictures, Styletopia | Lucie Hamilton Photography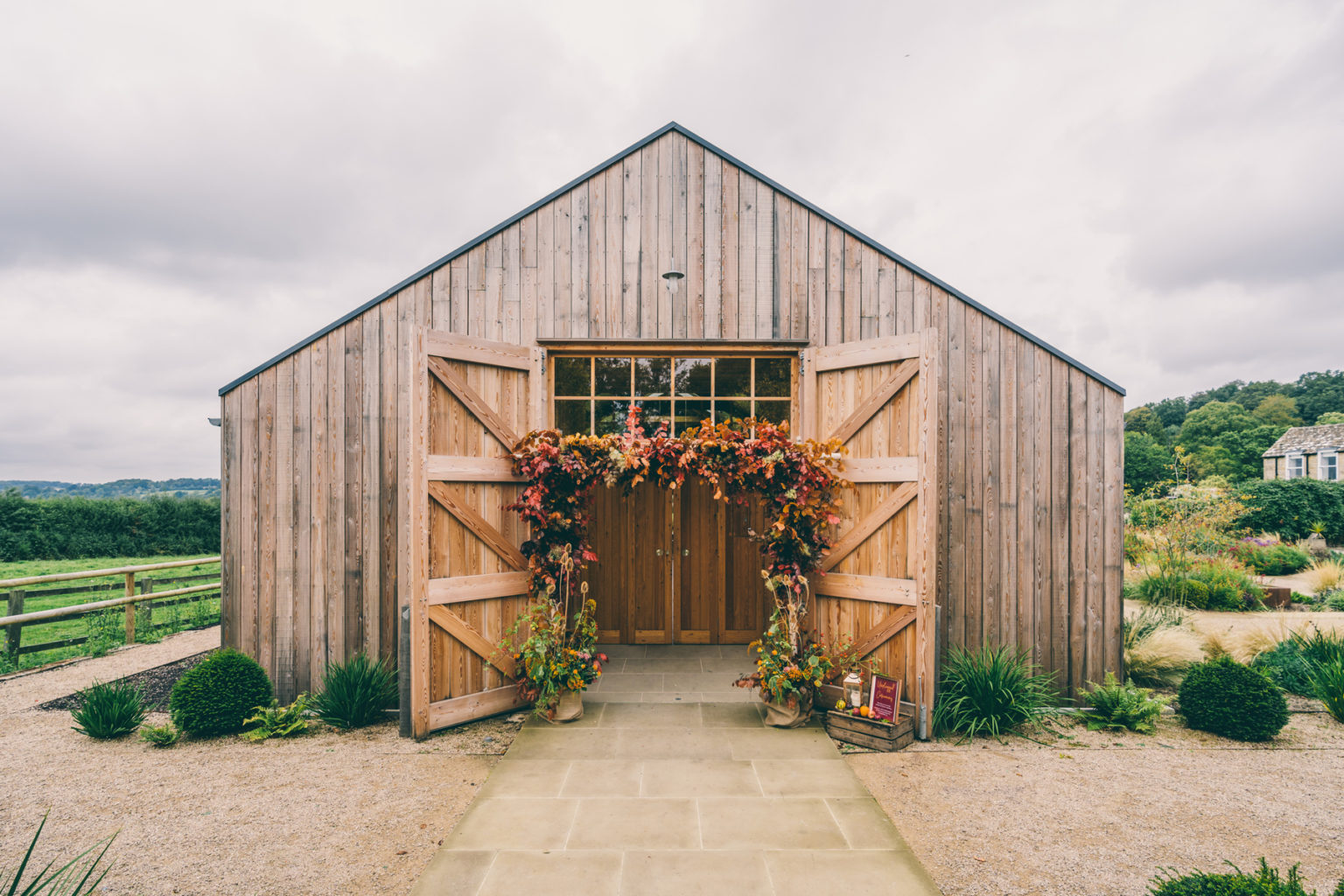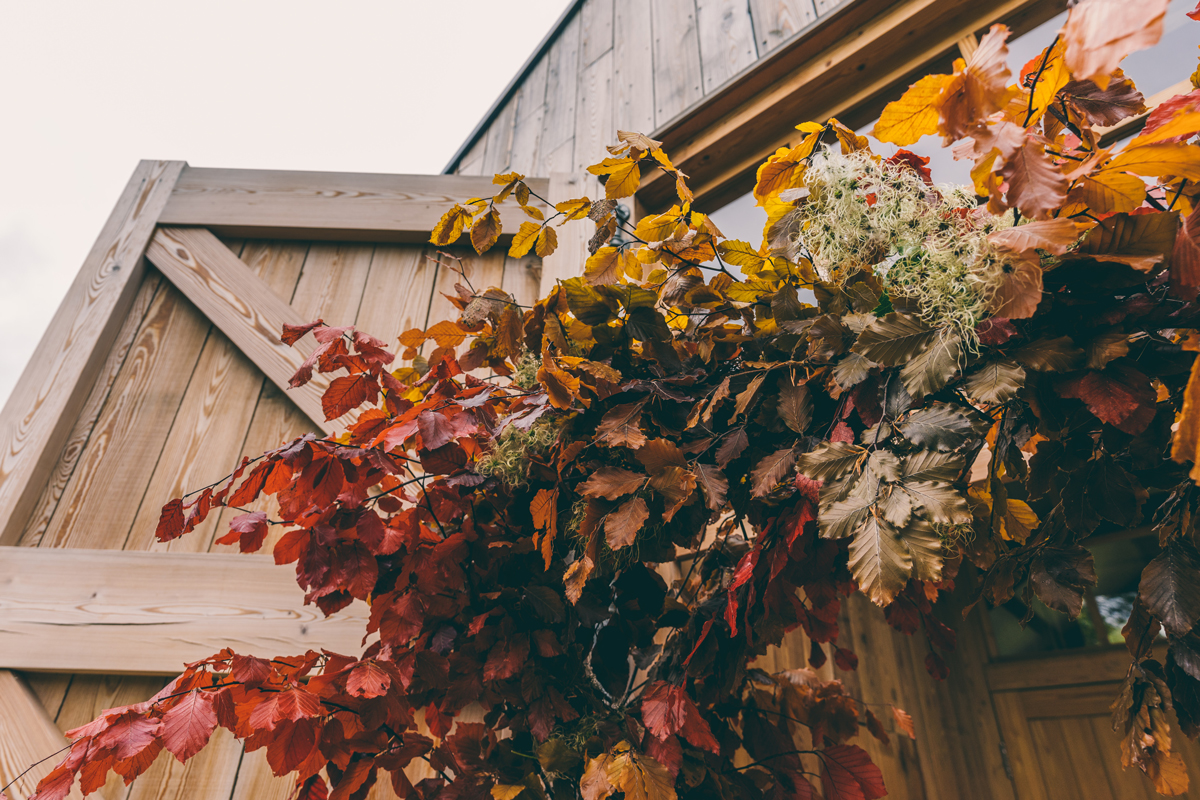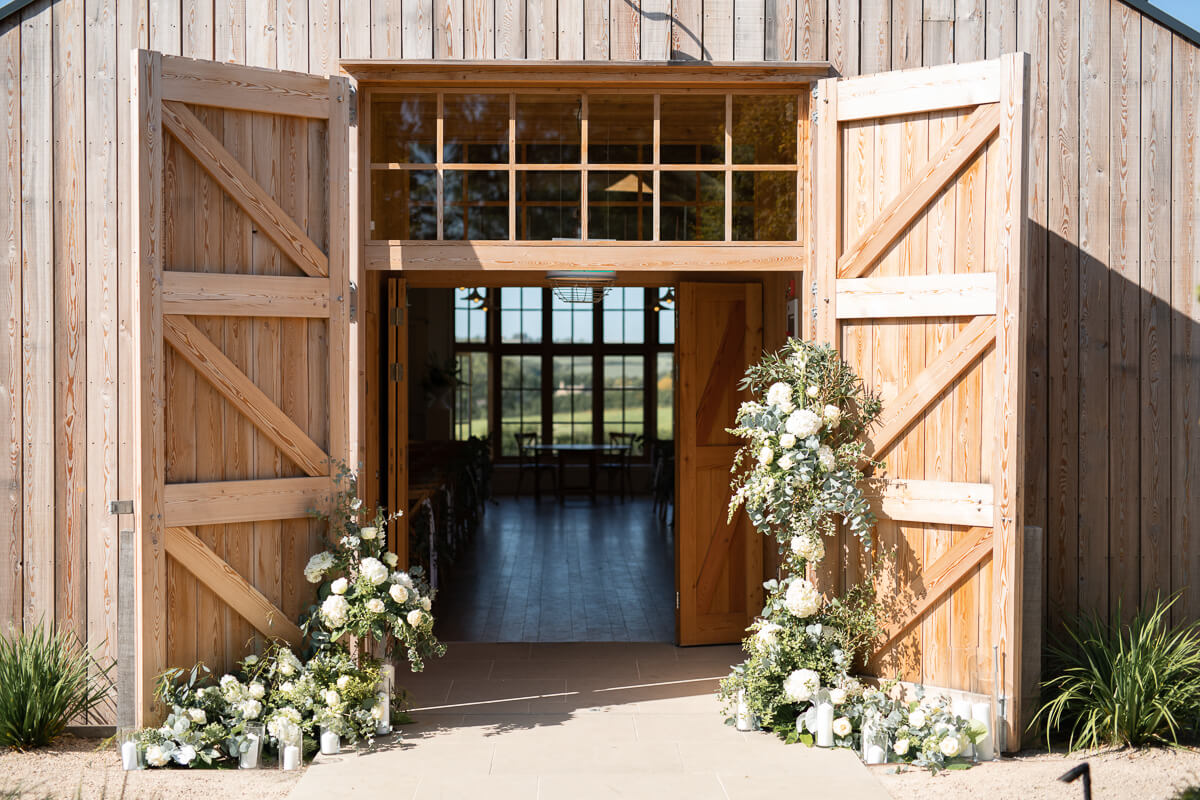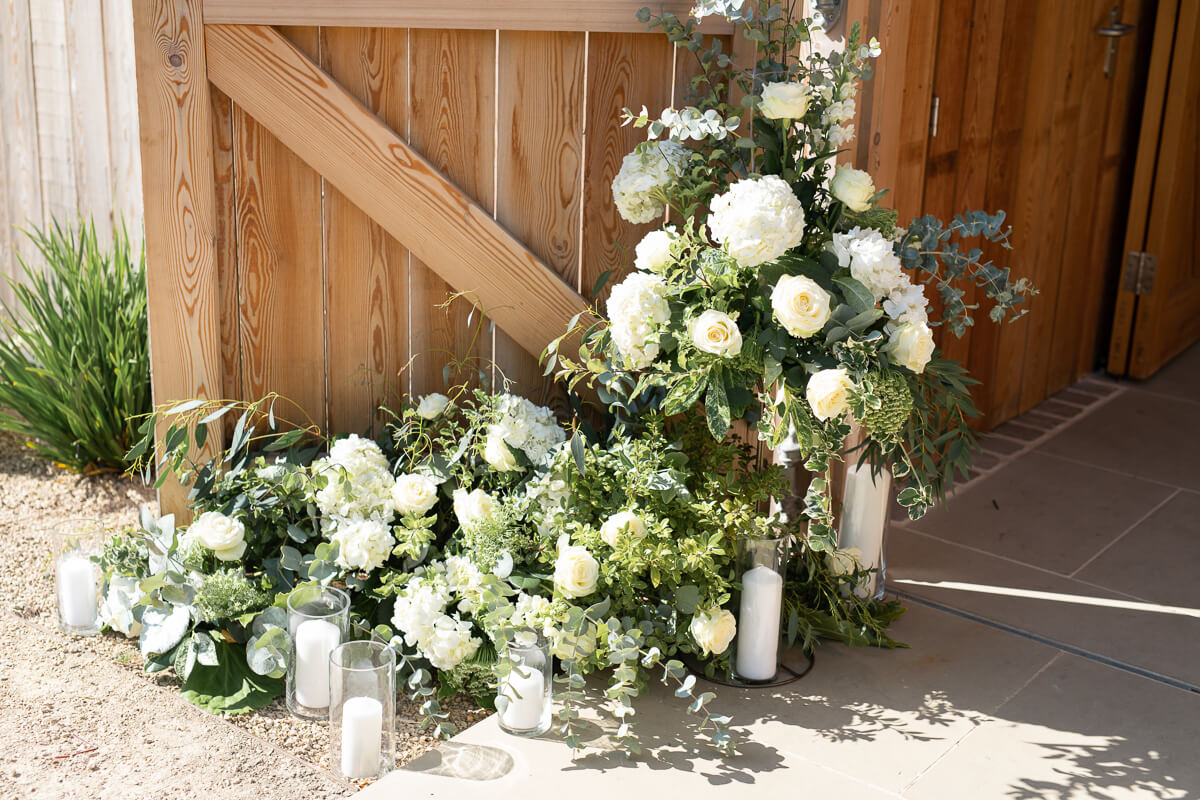 Image 1 & 2 – Rob Tarren Photography, You, Me & Myrtle | Image 3 & 4 – Kayleigh Pope Photography, Mother of the Bride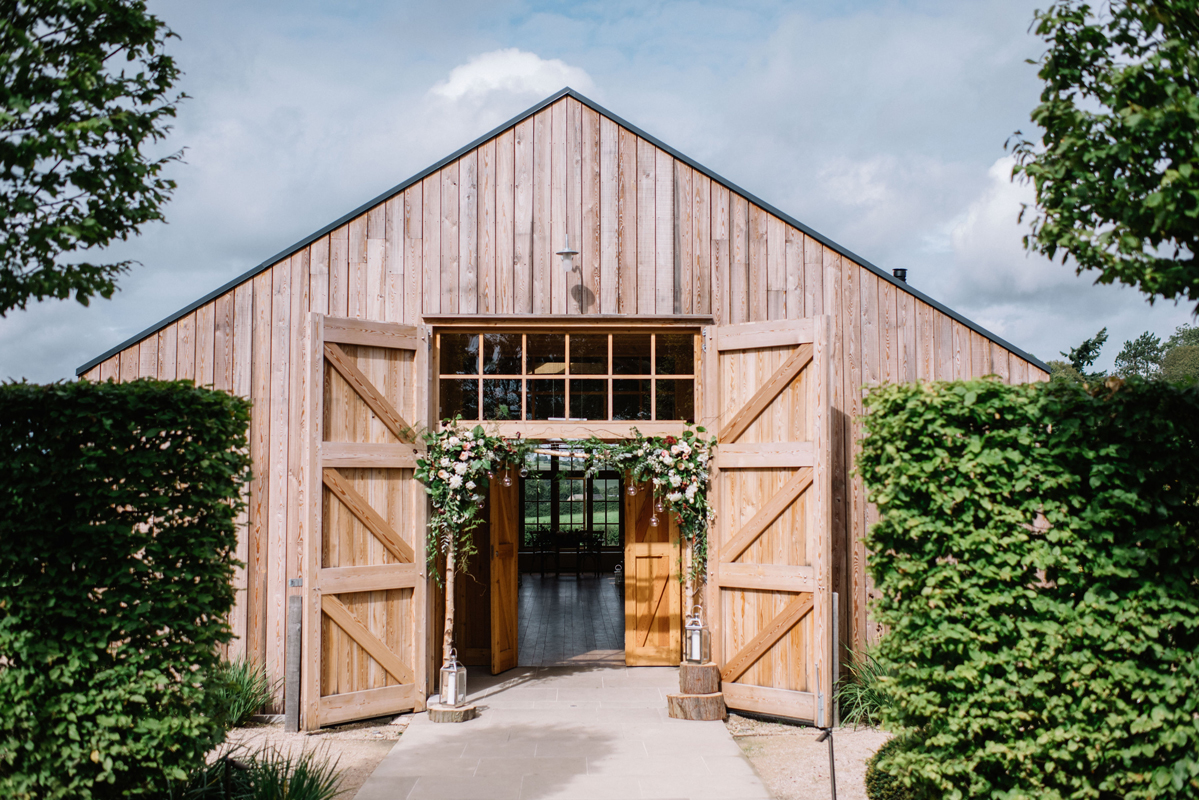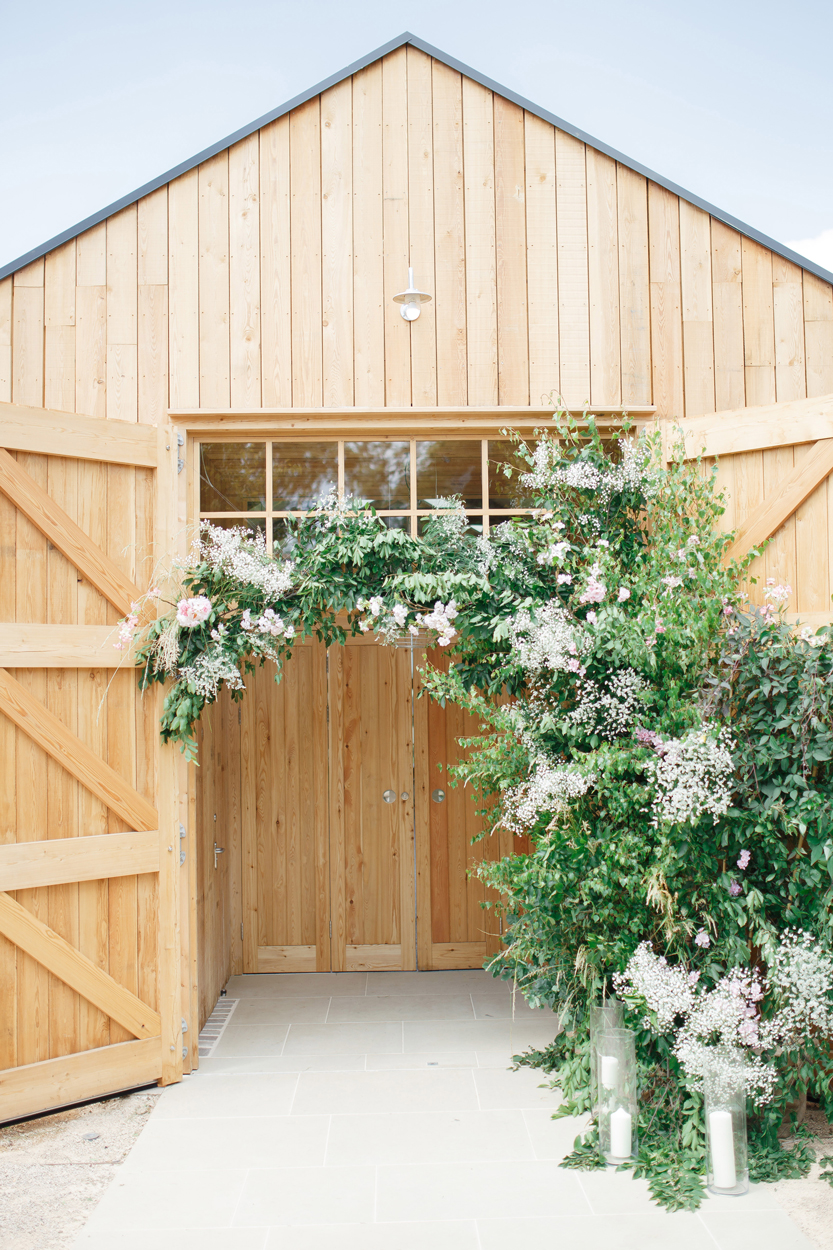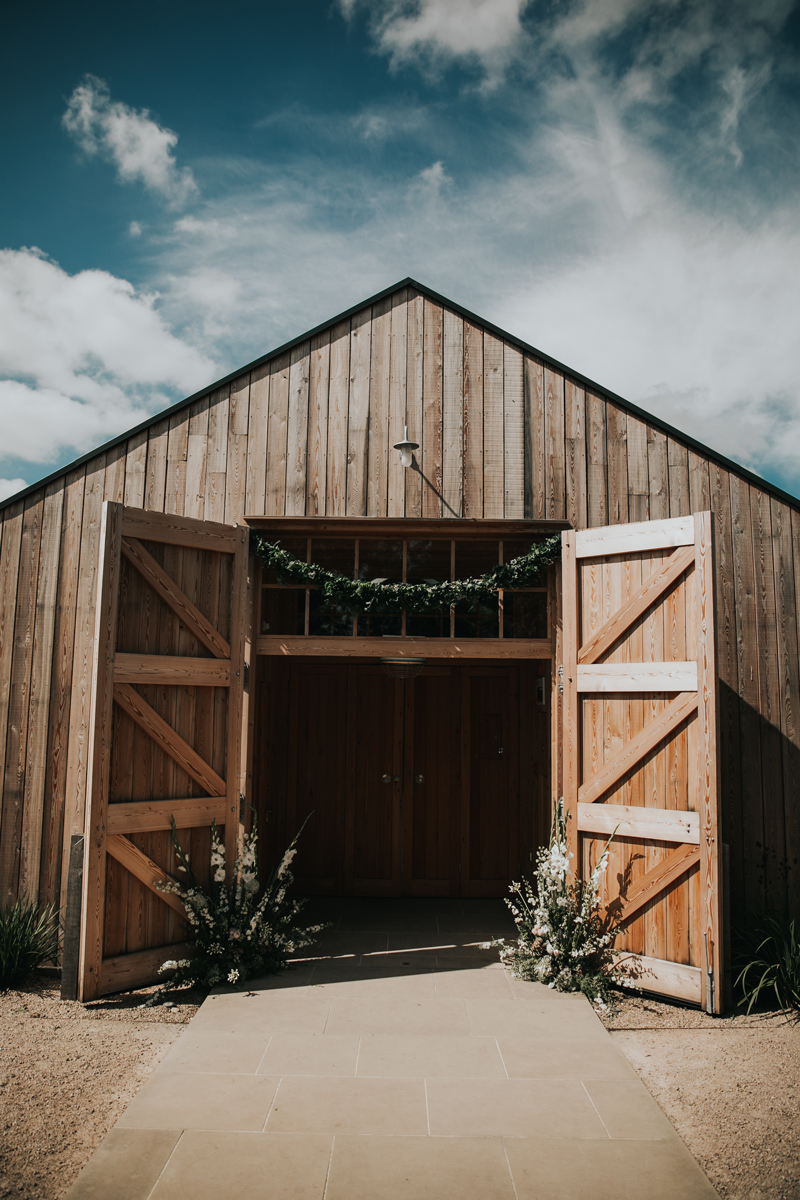 Top Image – Tanli Joy Photography, Haze Lea Floral Design | Bottom Left – White Stag Wedding Photography, All For Love London | Bottom Right – Natalie J Watts Photography, Forget Me Nots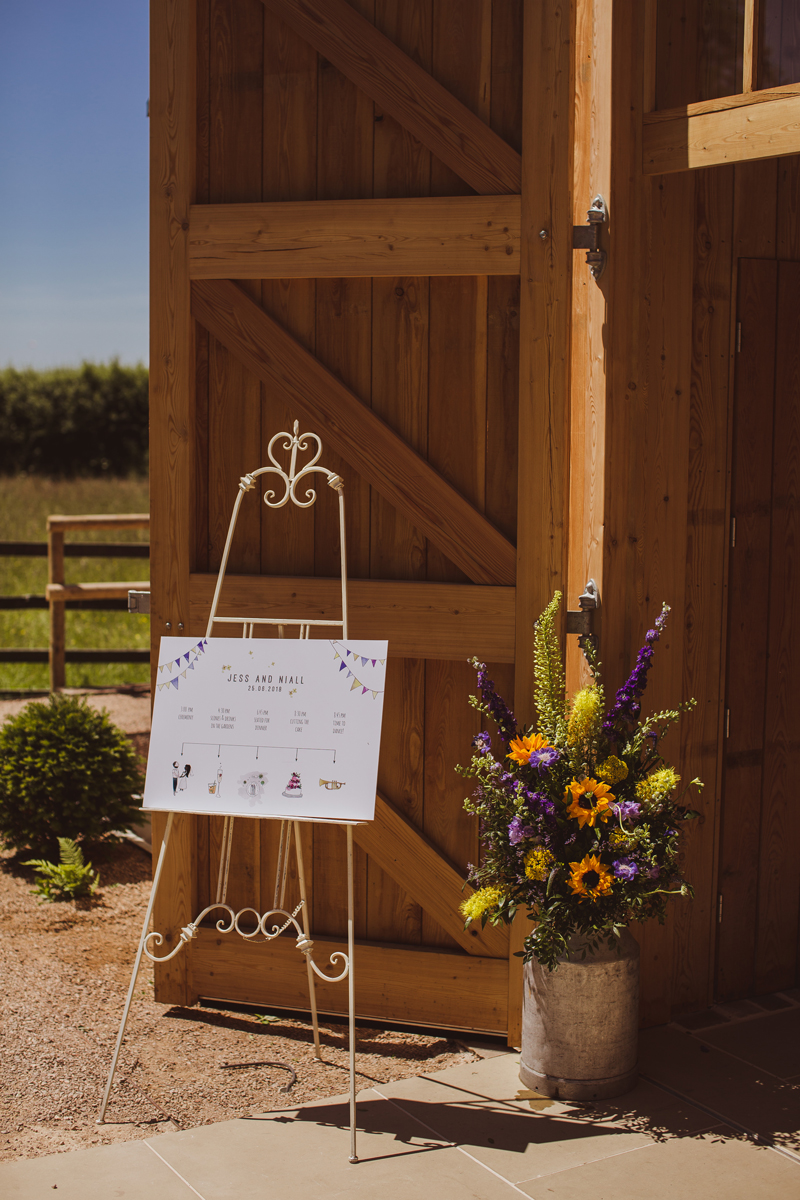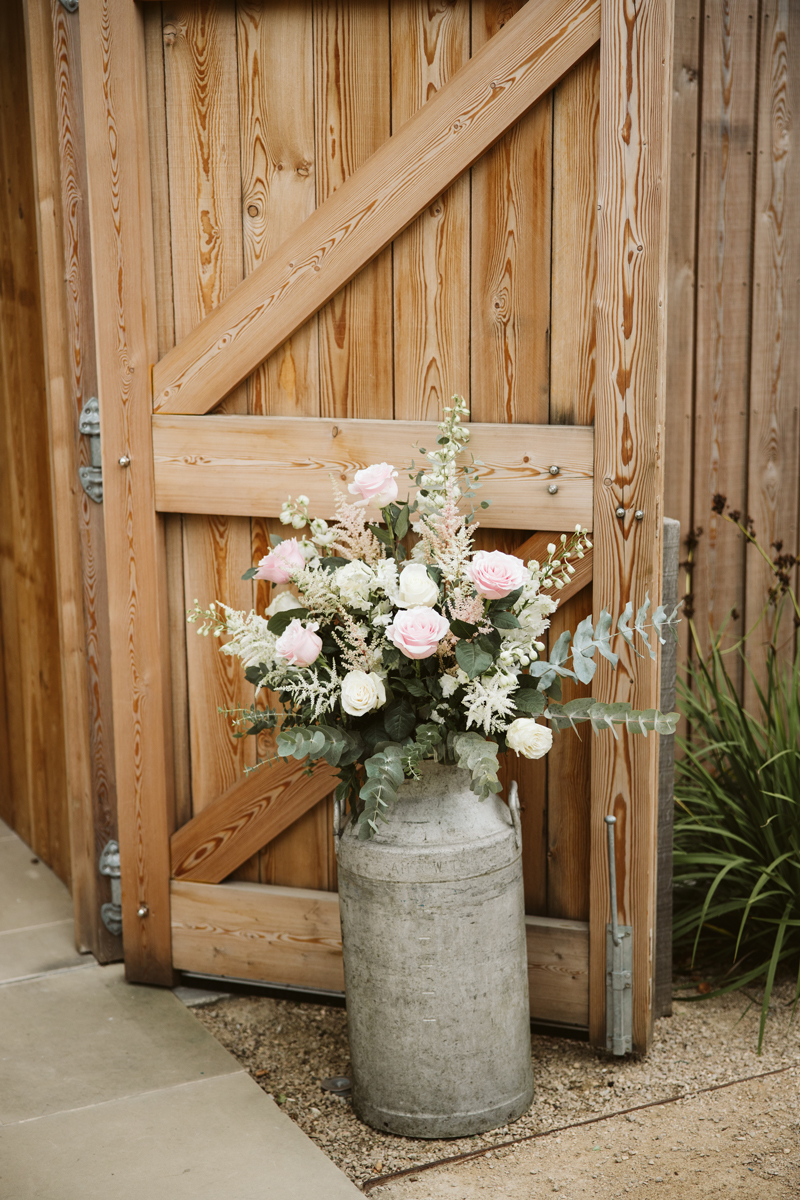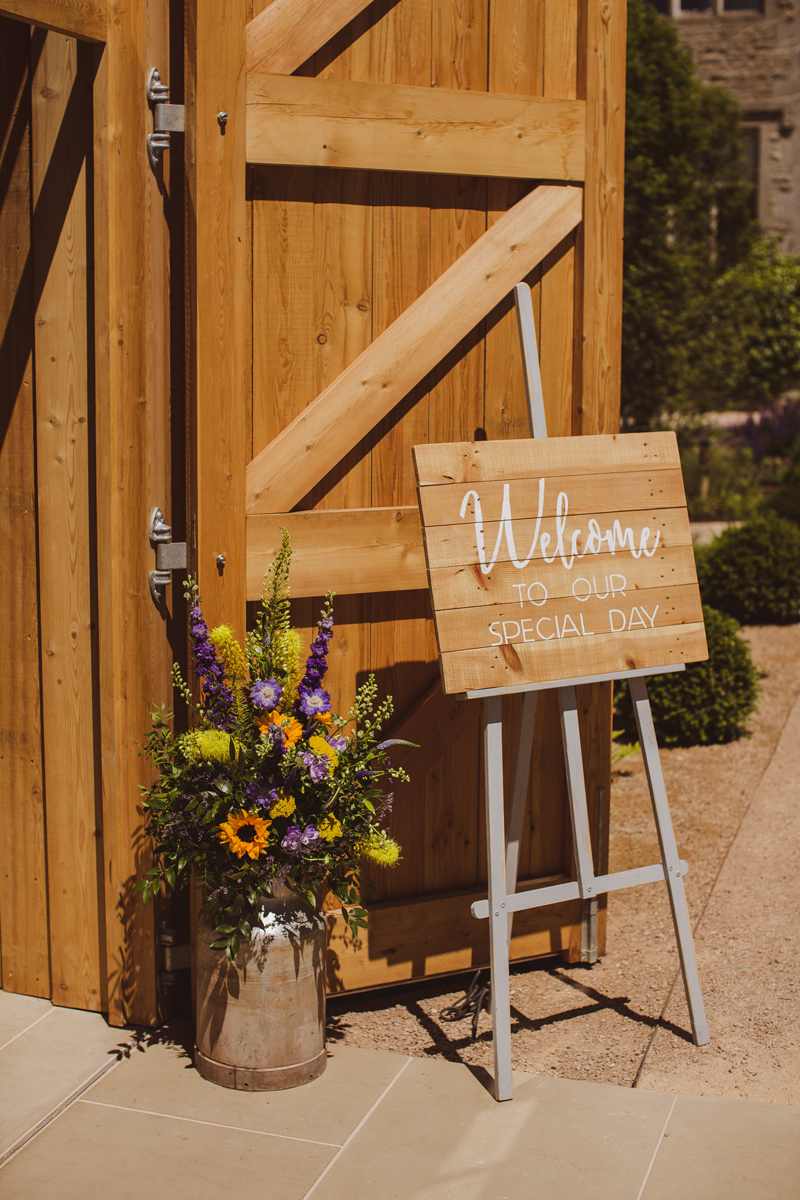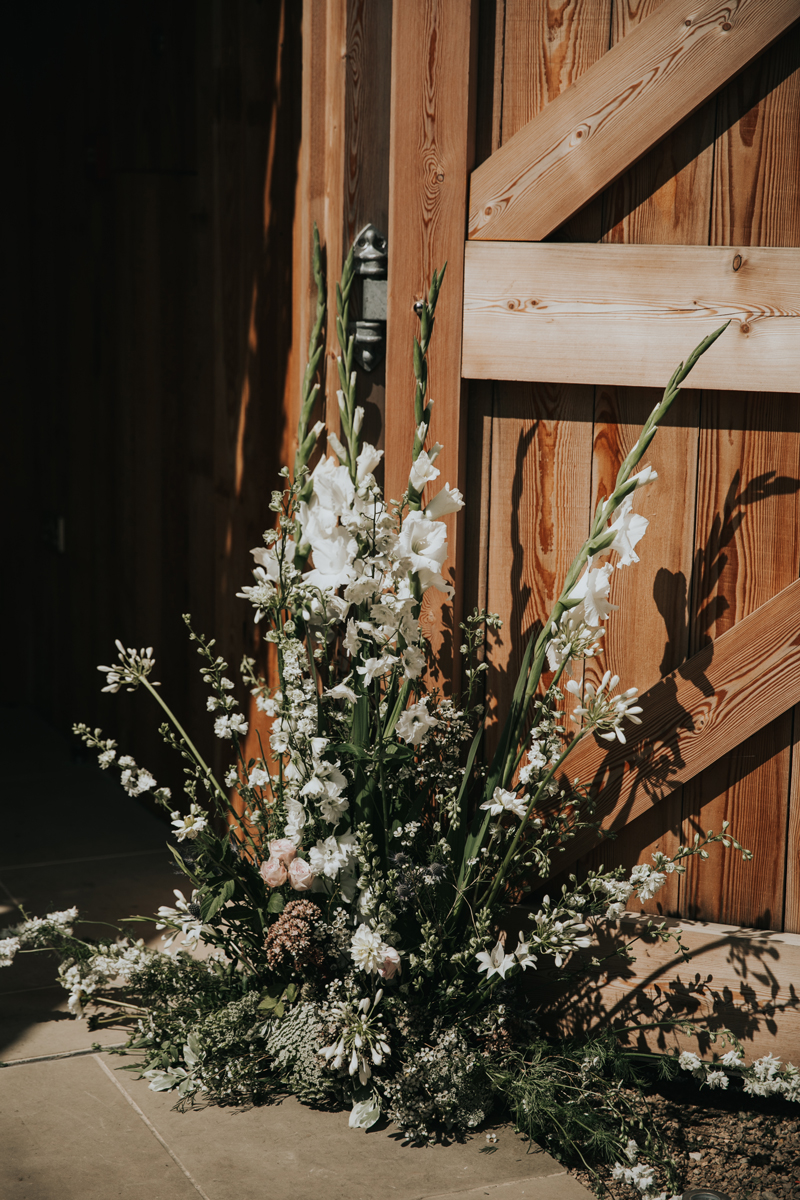 Top Left & Right – The Springles,  Flower Style Company, Daisy Says I Do | Bottom Left – Jamie Dunn Photography, Redgrave & Lake | Bottom Right – Natalie J Watts, Forget Me Nots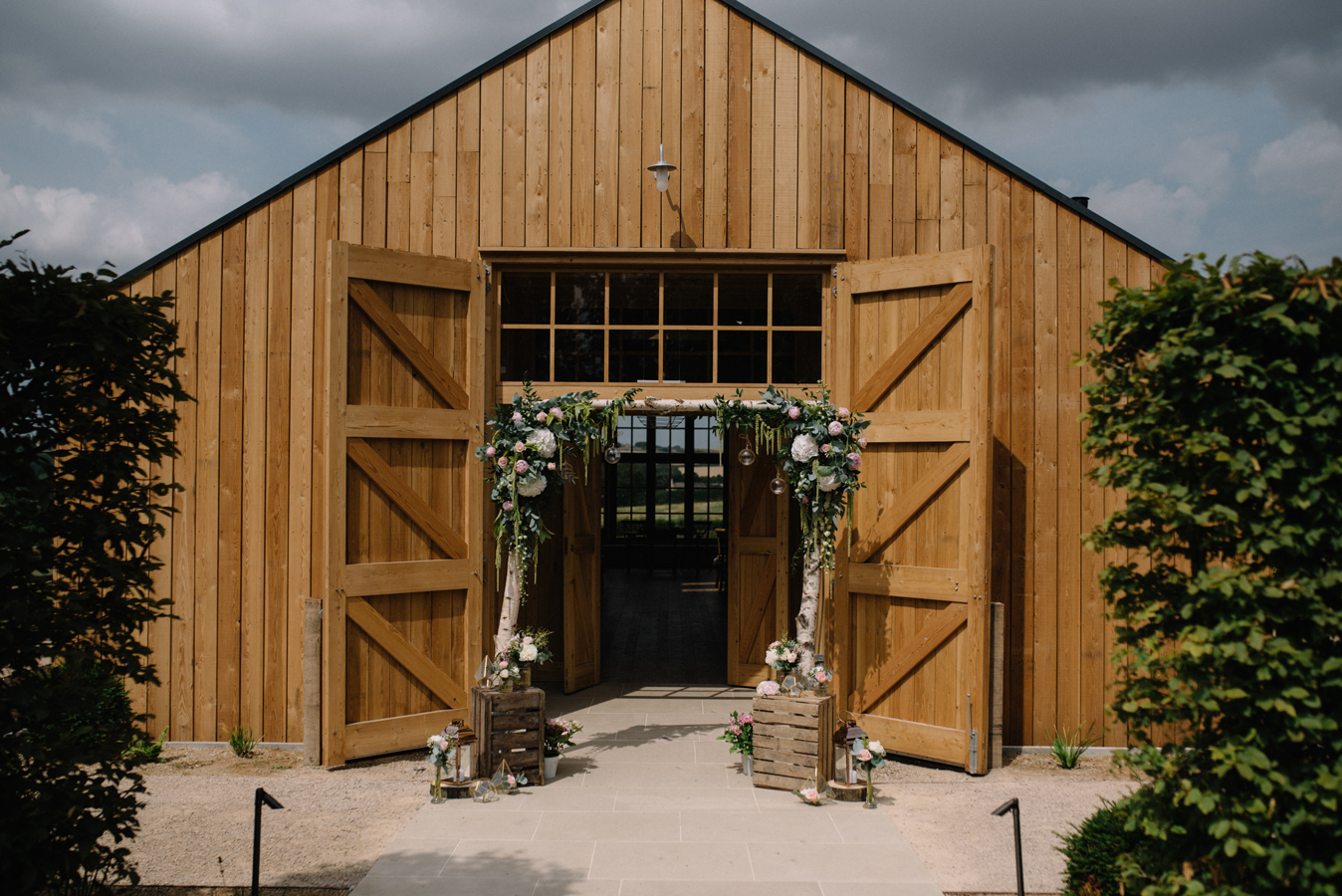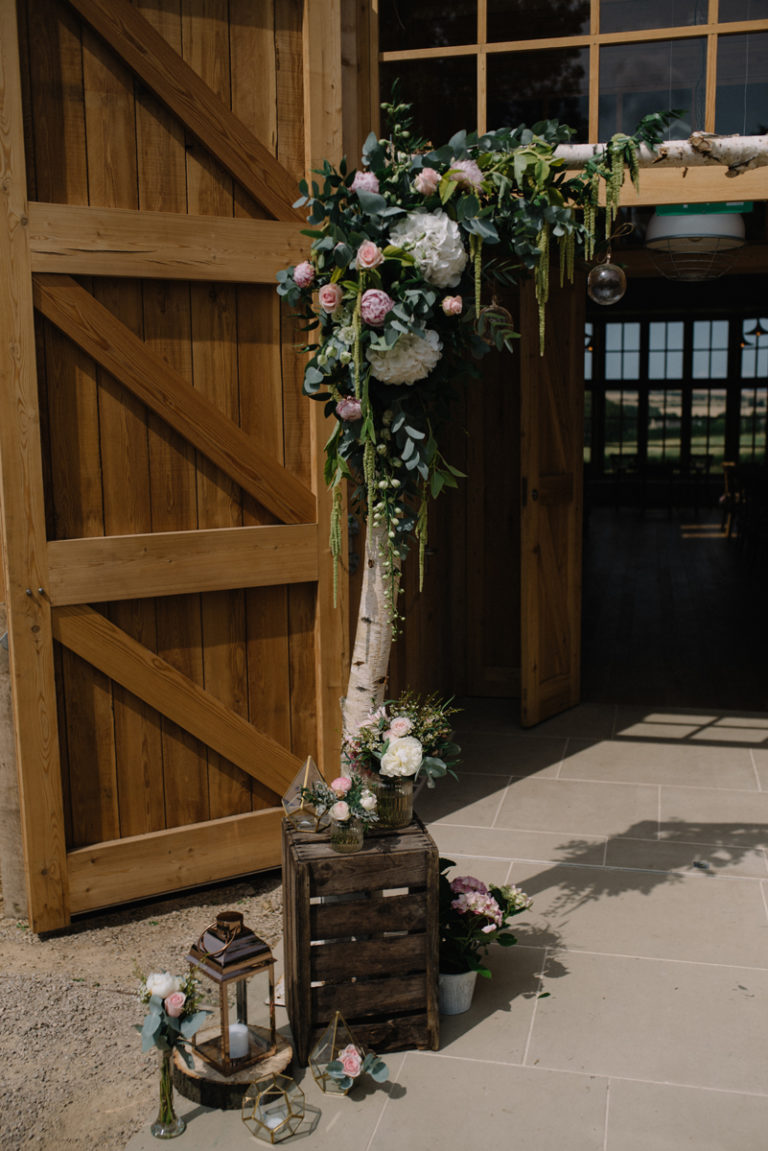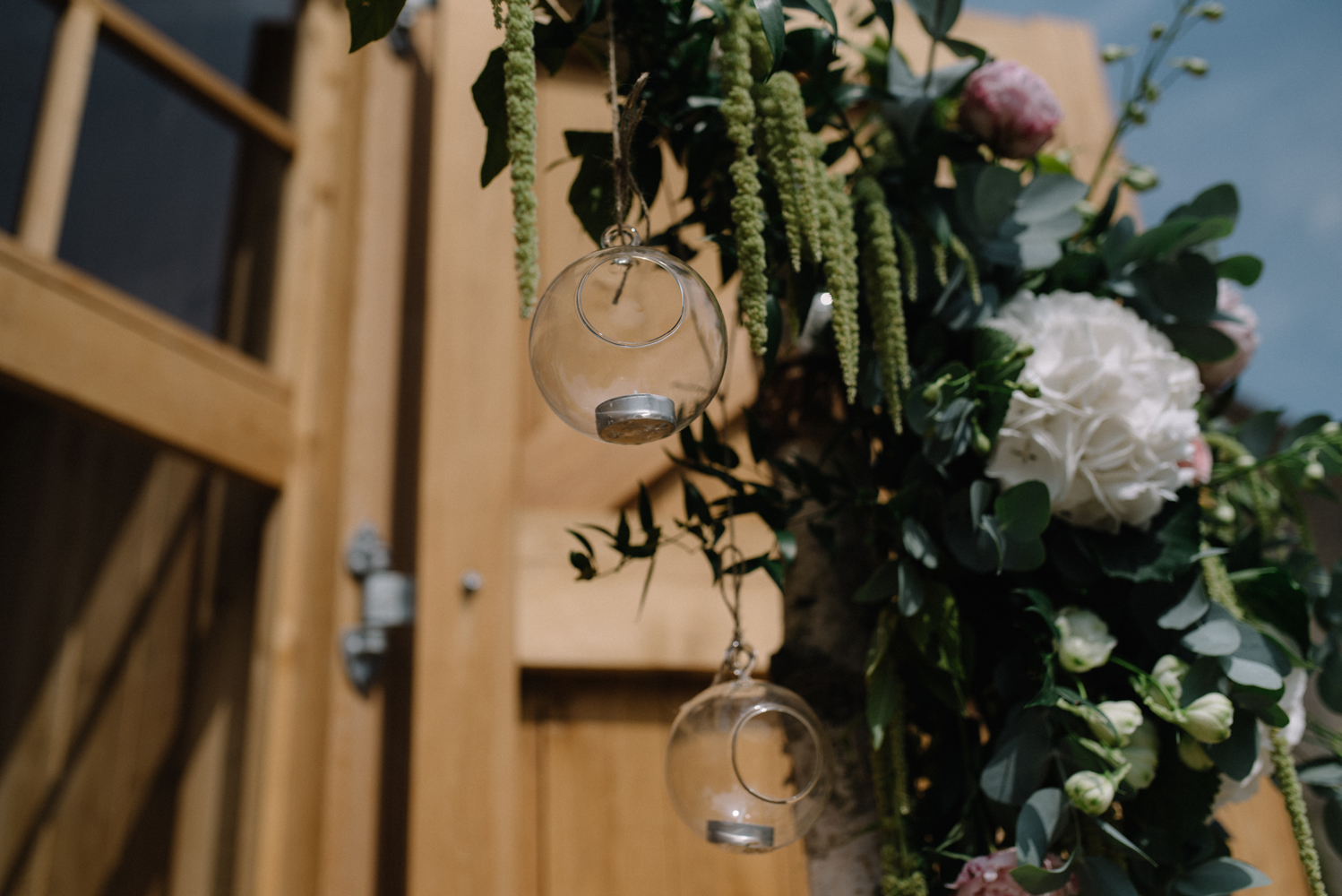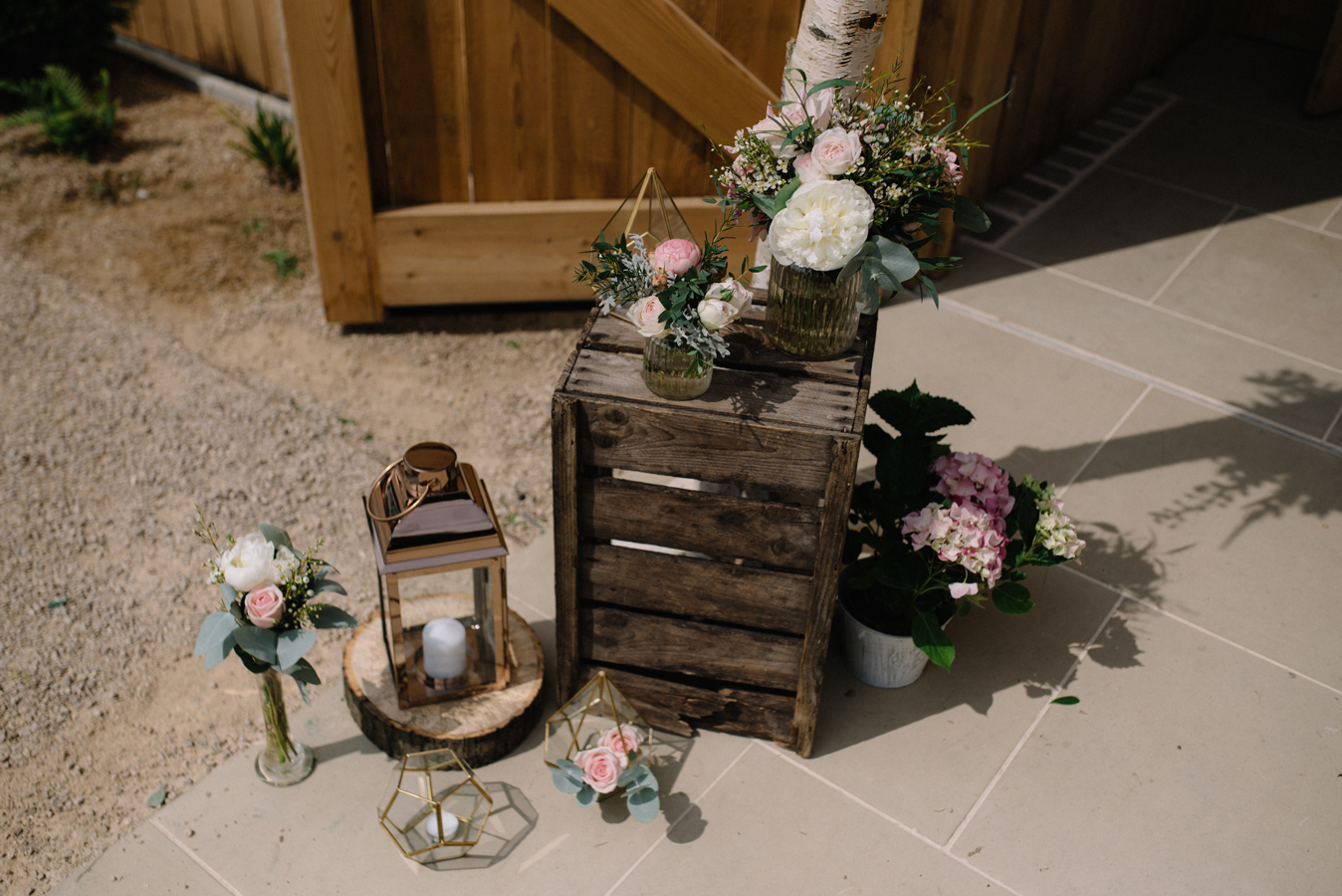 Pixie Abbott Photography, Floral Roundabout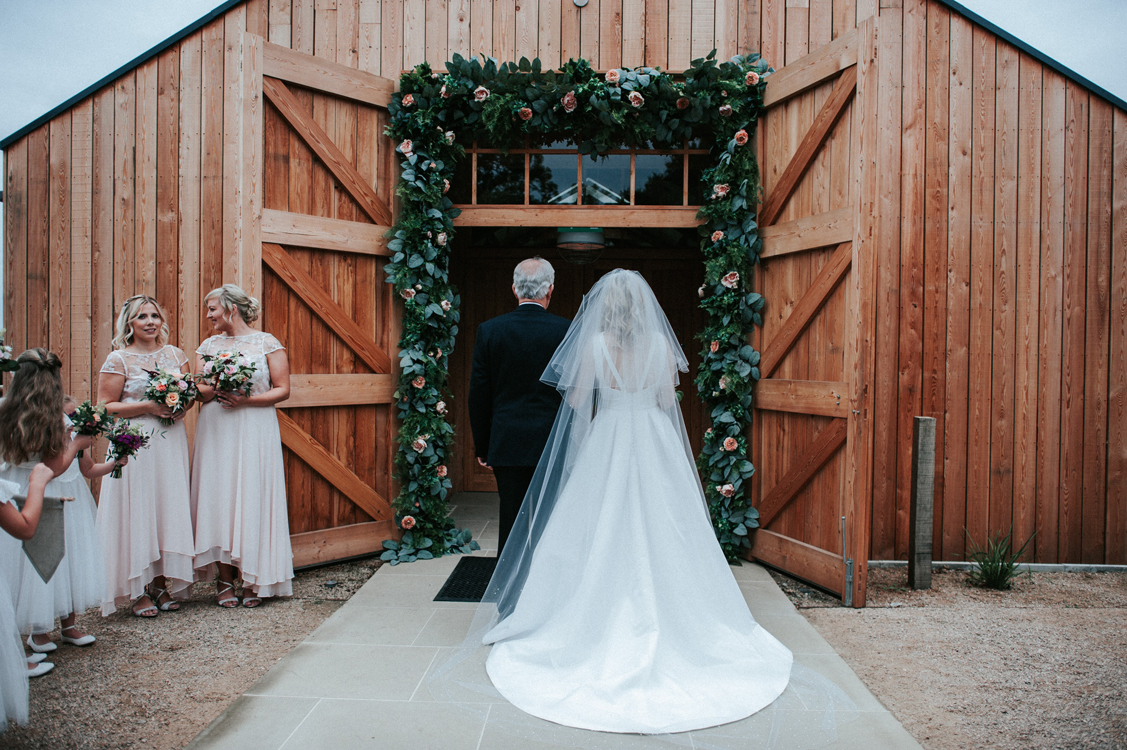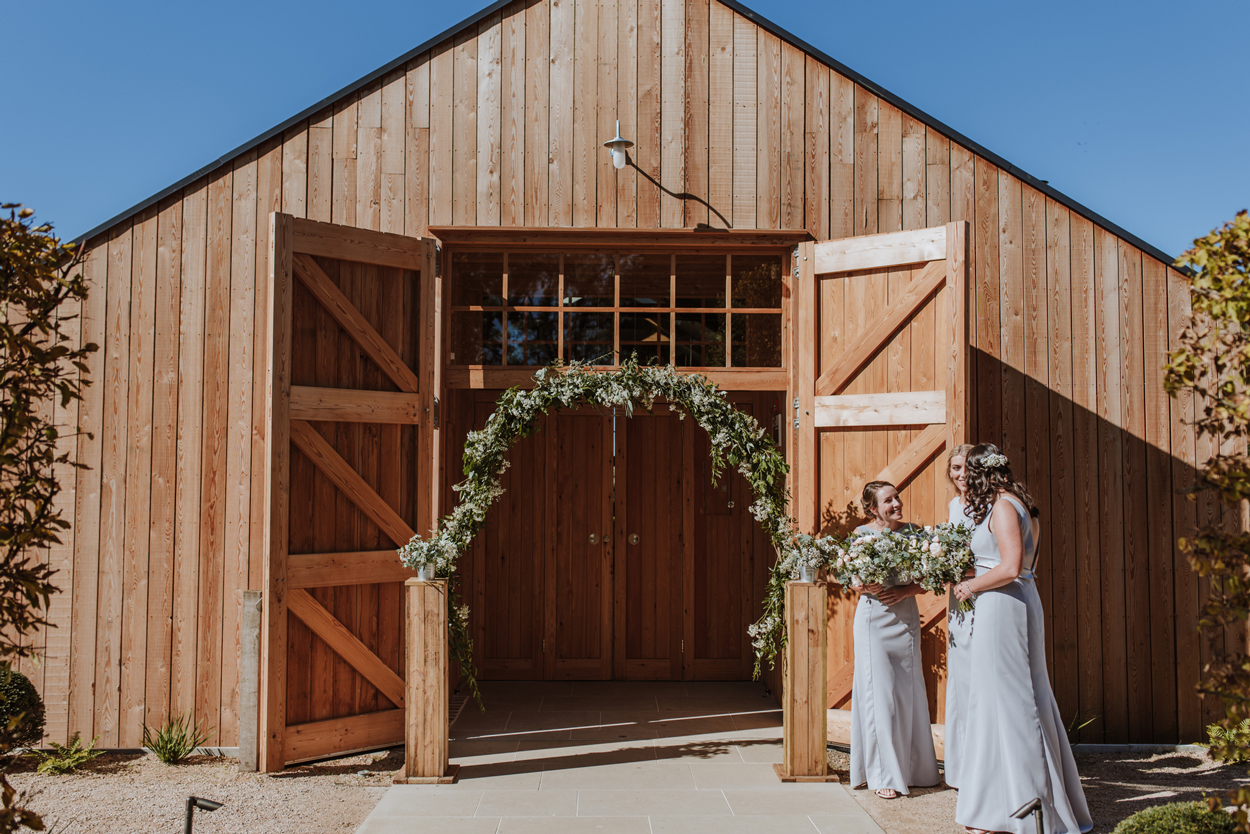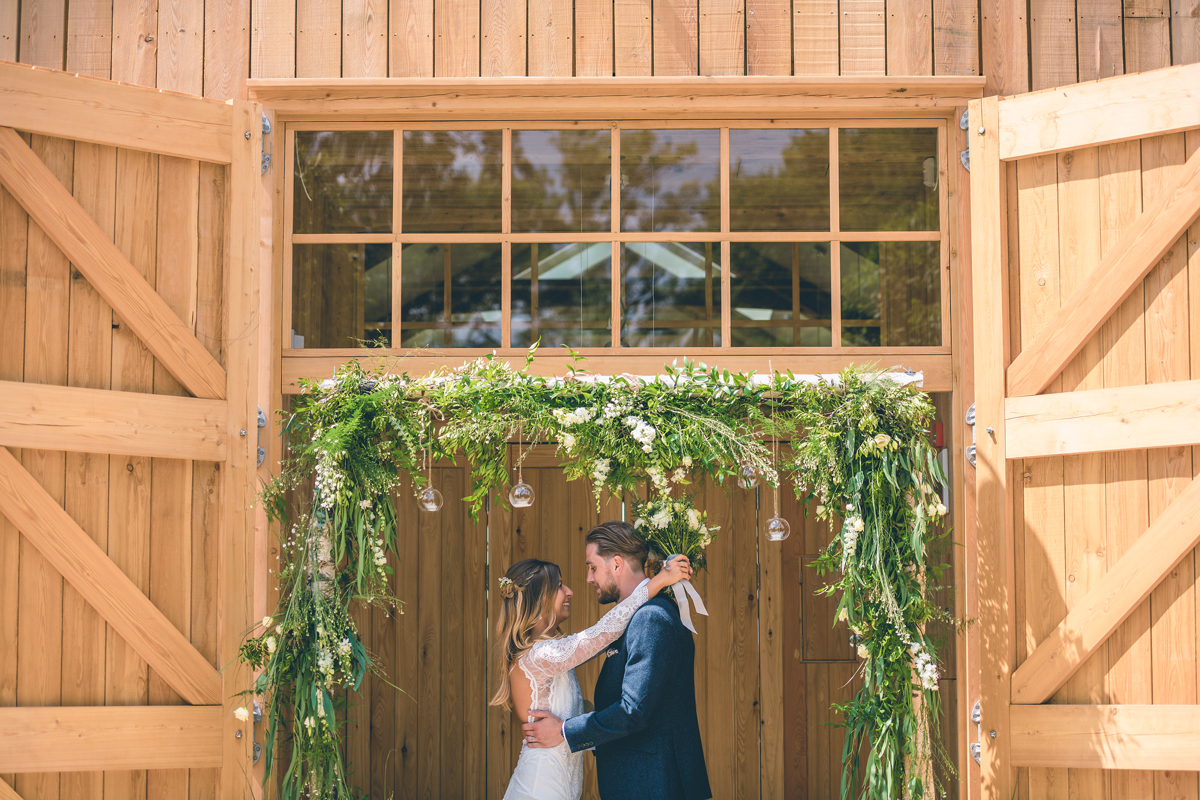 Top – Lyme Bay Photography, Styletopia | Middle- Laura Martha Photography, Dandy Ellison, Bottom | Cotswold Pictures, Forget Me Nots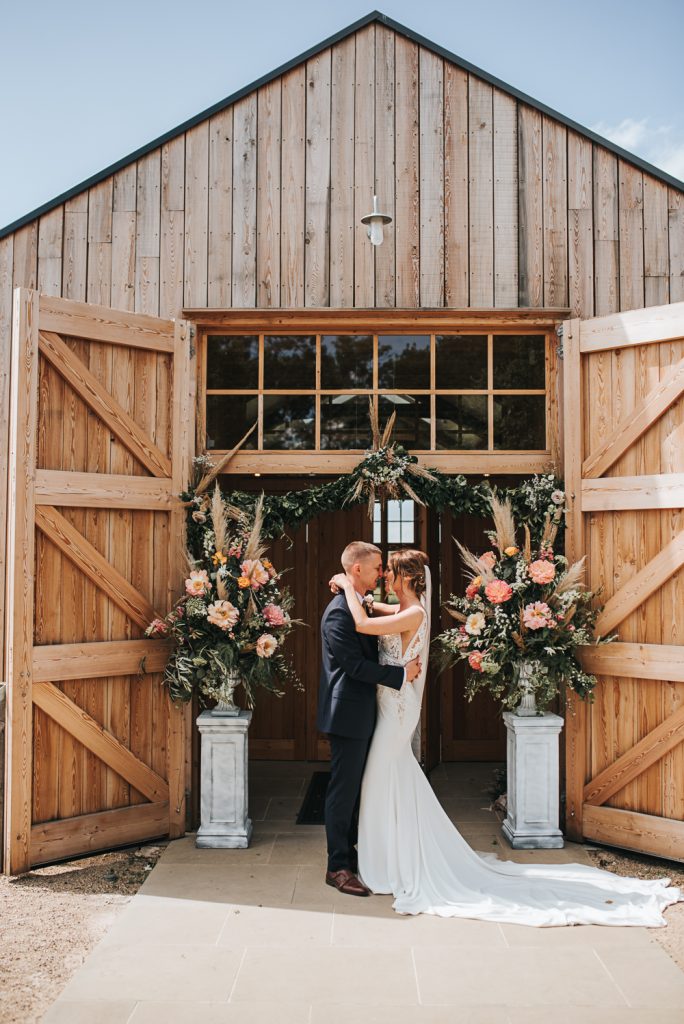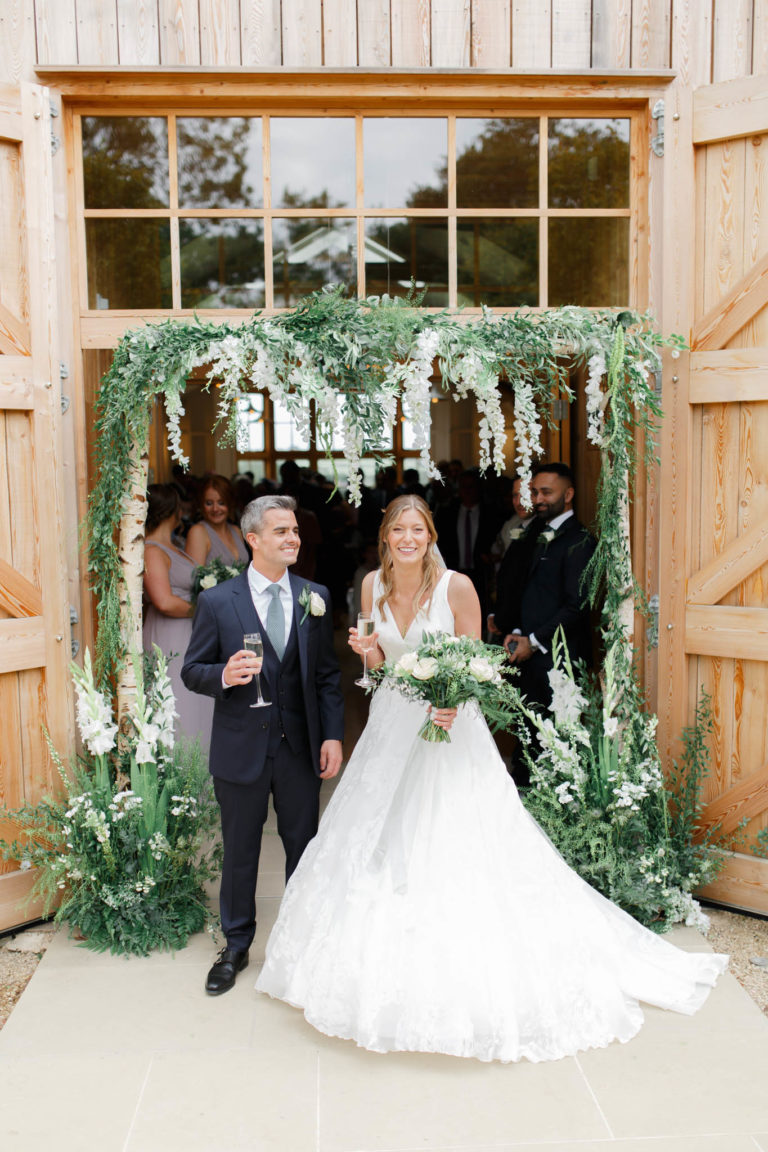 Left – Pear & Bear Photography, Go Wild Flowers | Right – White Stag Wedding Photography, Forget Me Nots