Hyde House News : 23 / 01 / 22
The New Canapé Menu at Hyde House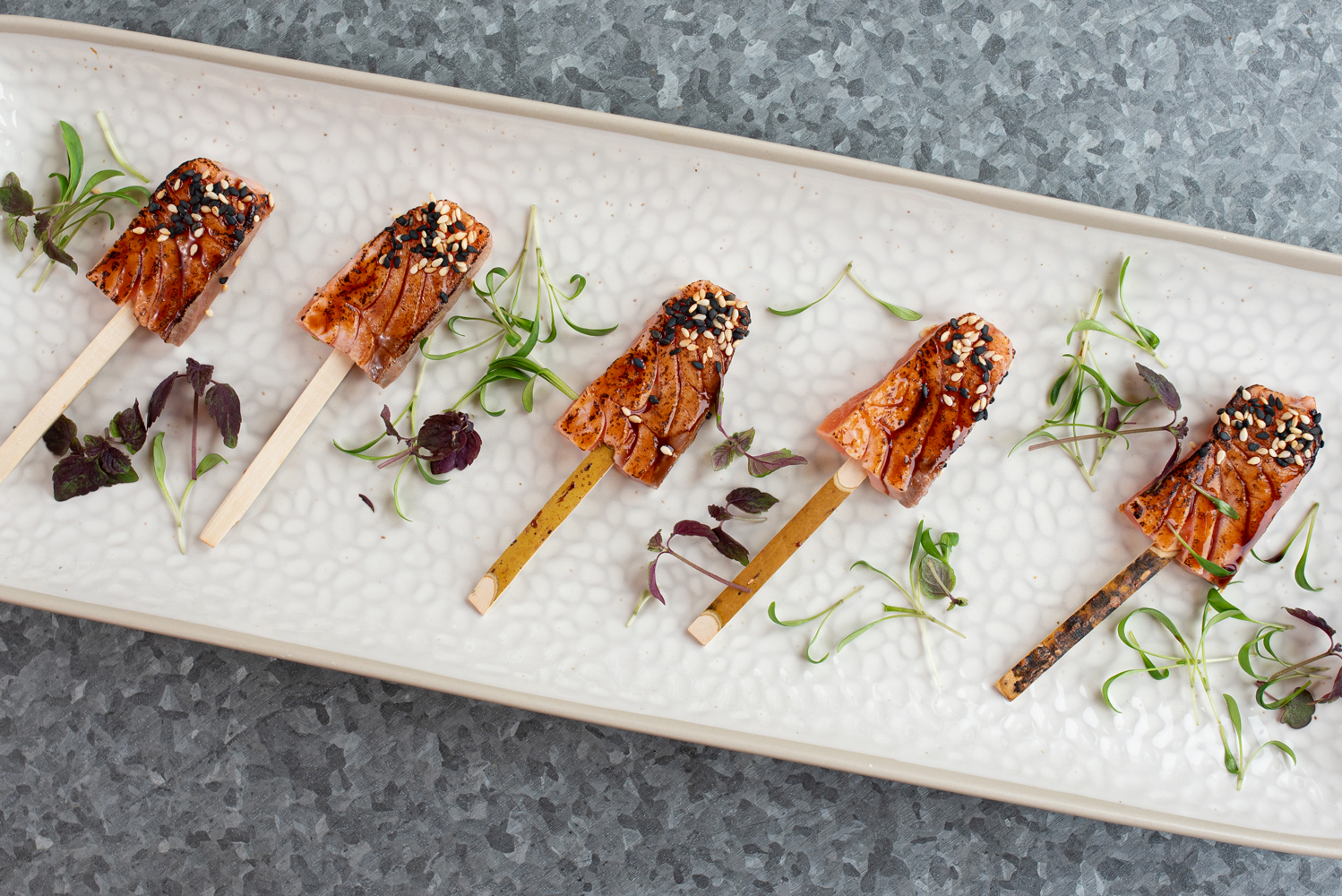 As you may have already seen from our Instagram and recent Journal post, we have a new Menu that launched earlier this month at Hyde House and we're just a *tiny* bit excited about it! Some of our lovely Couples have already managed to see and taste our new offering at recent Tasting Evenings, but for those of you who haven't just yet, we've shared imagery of our new Feasting Menu (click the link to see earlier post), next week we're talking all things plated dishes, and today, it's all about Canapés!
Canapés are such an important part of any Wedding Day Menu. They're the very first Wedding food that your guests will see, smell and taste and as such, our Chef's have put so much love and hard work in to making sure that our Canapés not only taste delicious but that they look really beautiful as well. There has also been a lot of care put in to creating an offering that has lots of variety so that every personal preference or specific dietary requirement can be catered for.
We hope you enjoy looking through our brand new Canapés below and we have also made a note of what each dish is under the image collages so you can start making a shortlist for your Big Day 😊.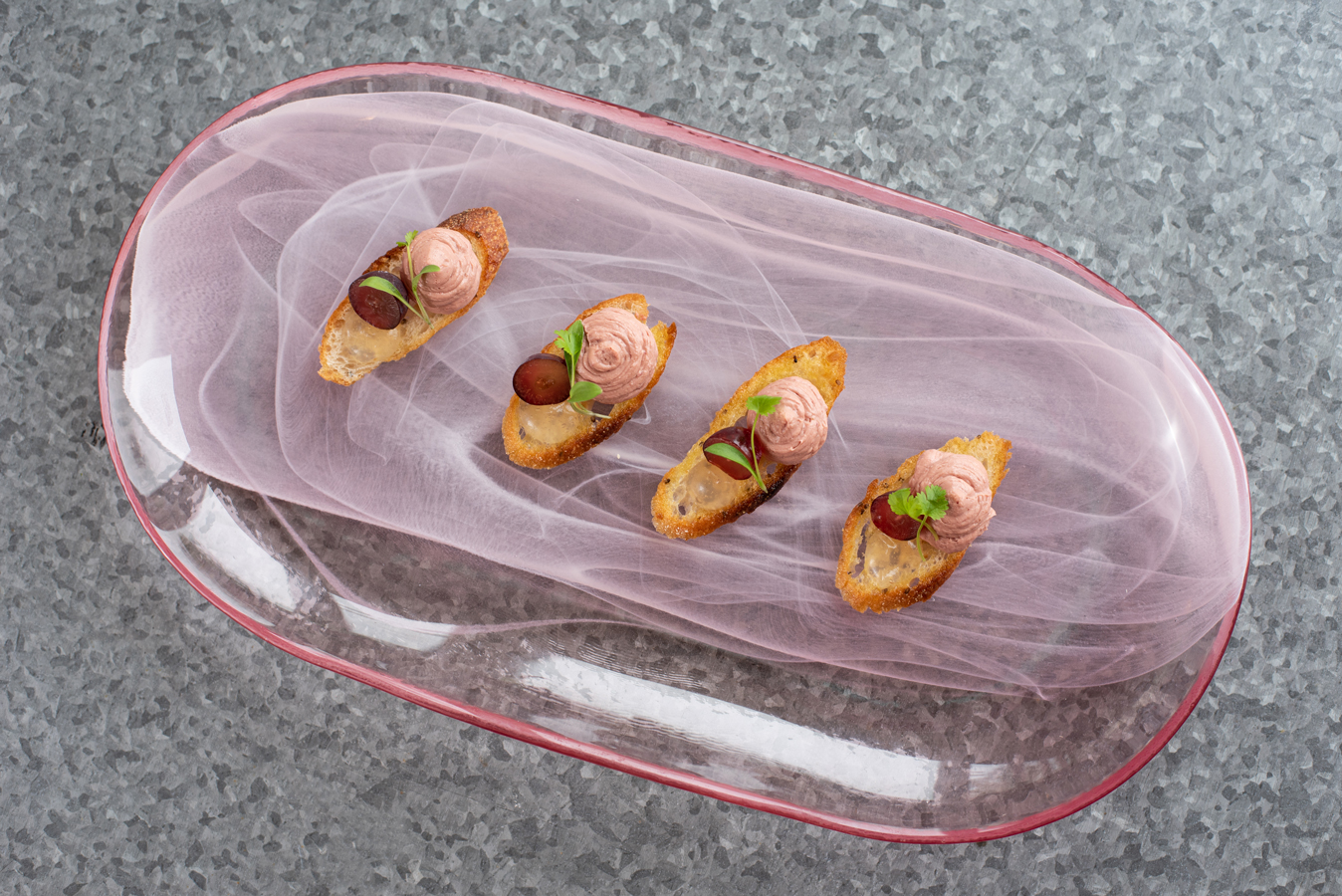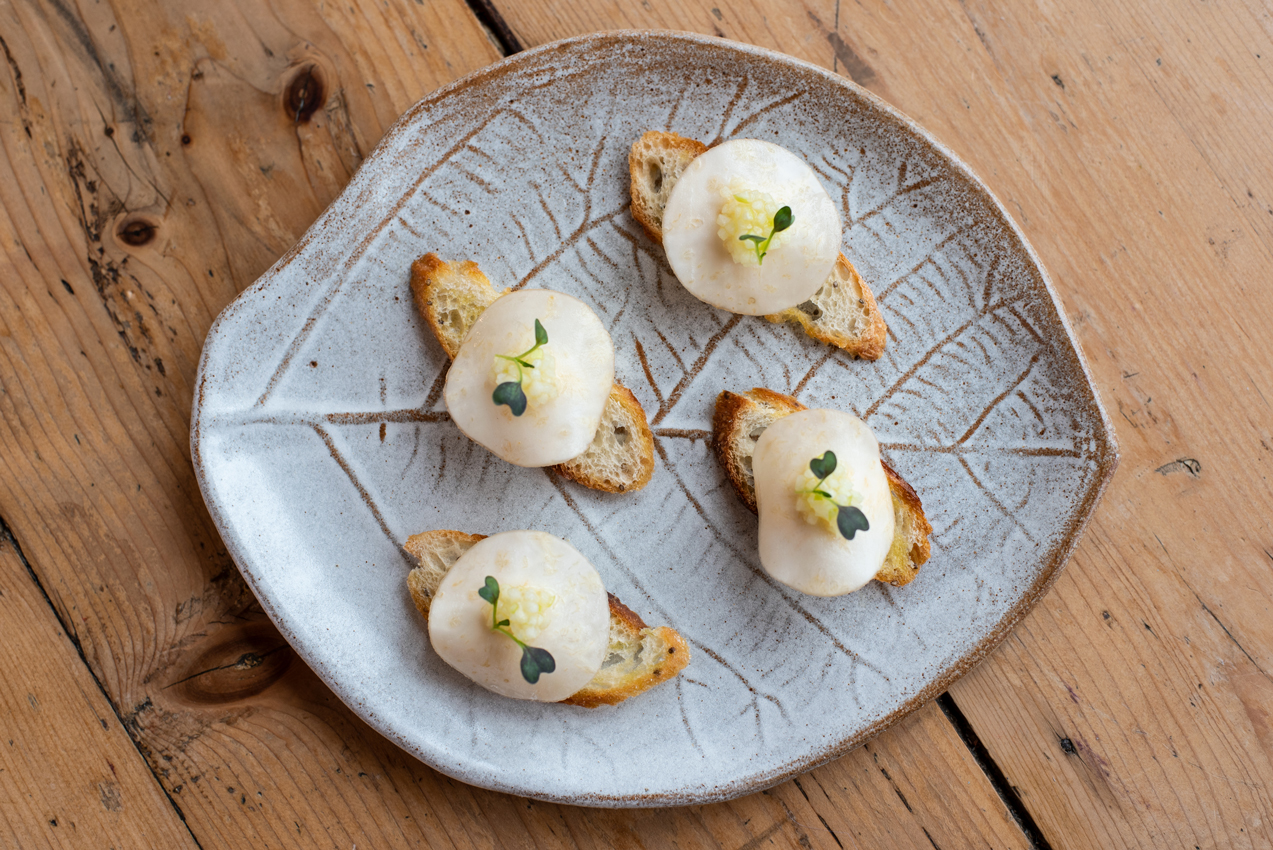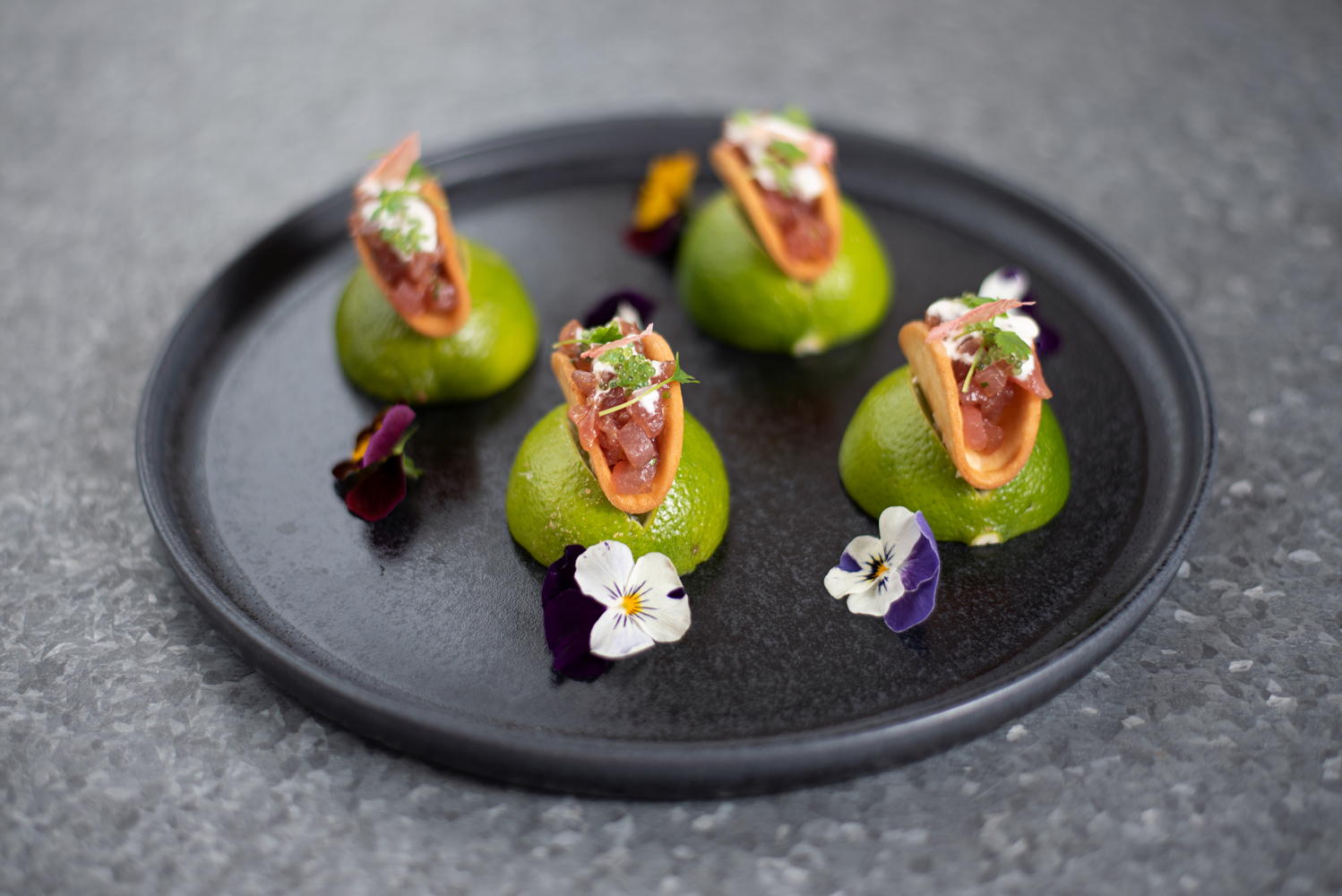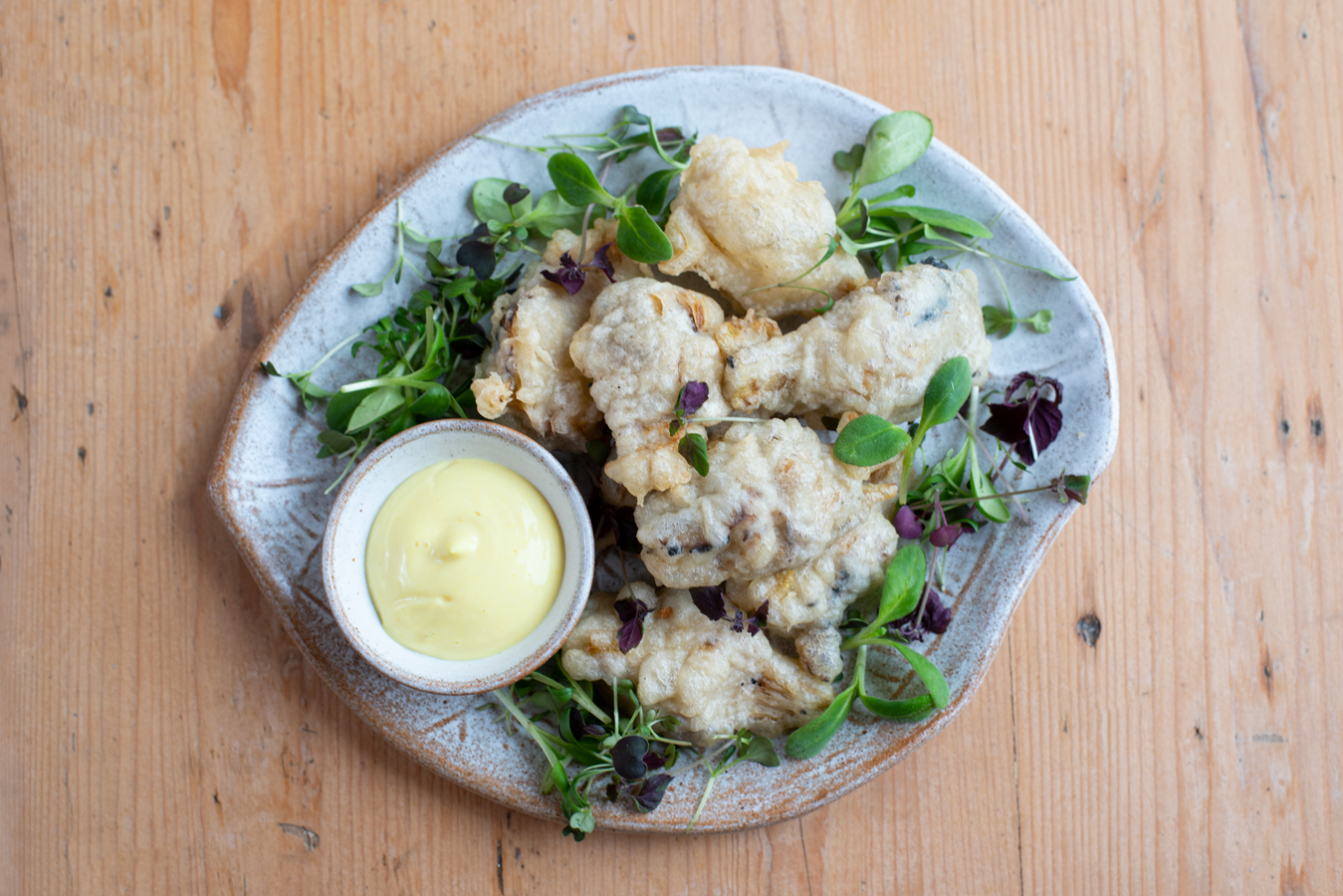 Top to Bottom: Chicken Liver Parfait on toasted brioche, Salt Baked Celeriac, truffle and pickled celeriac (v), Tuna Taco with yoghurt, wasabi and ginger, Artichoke tempura with saffron aioli (v, df)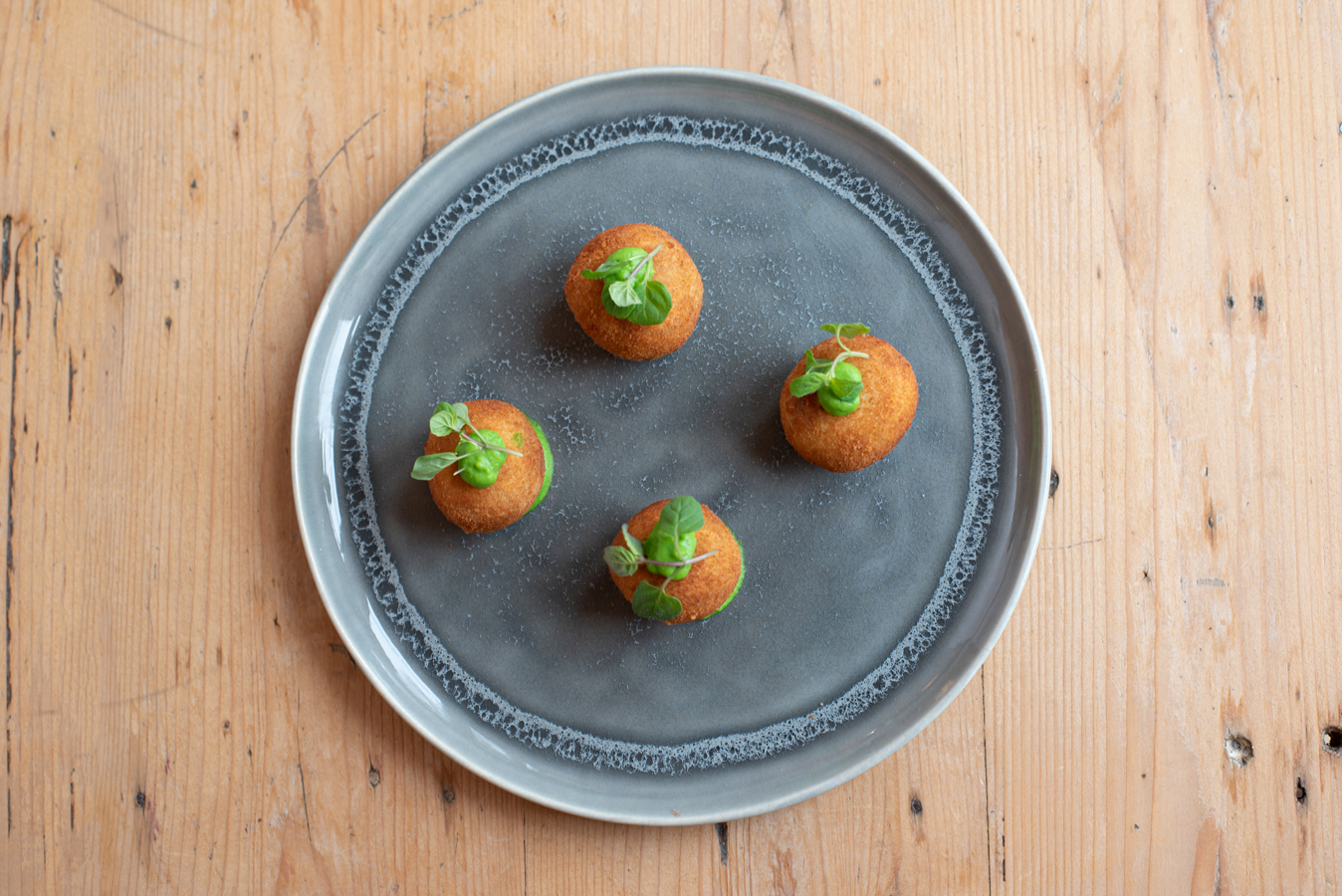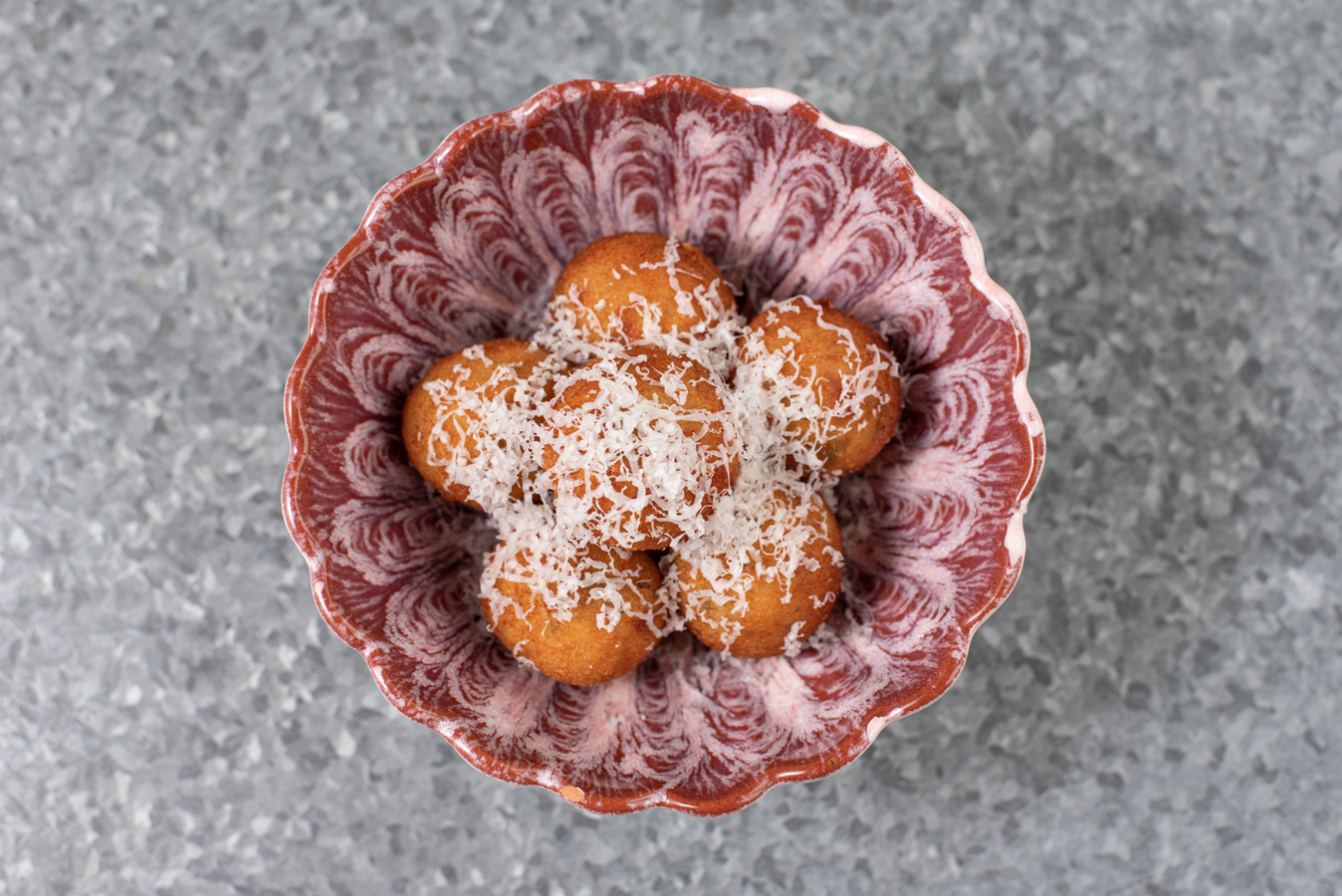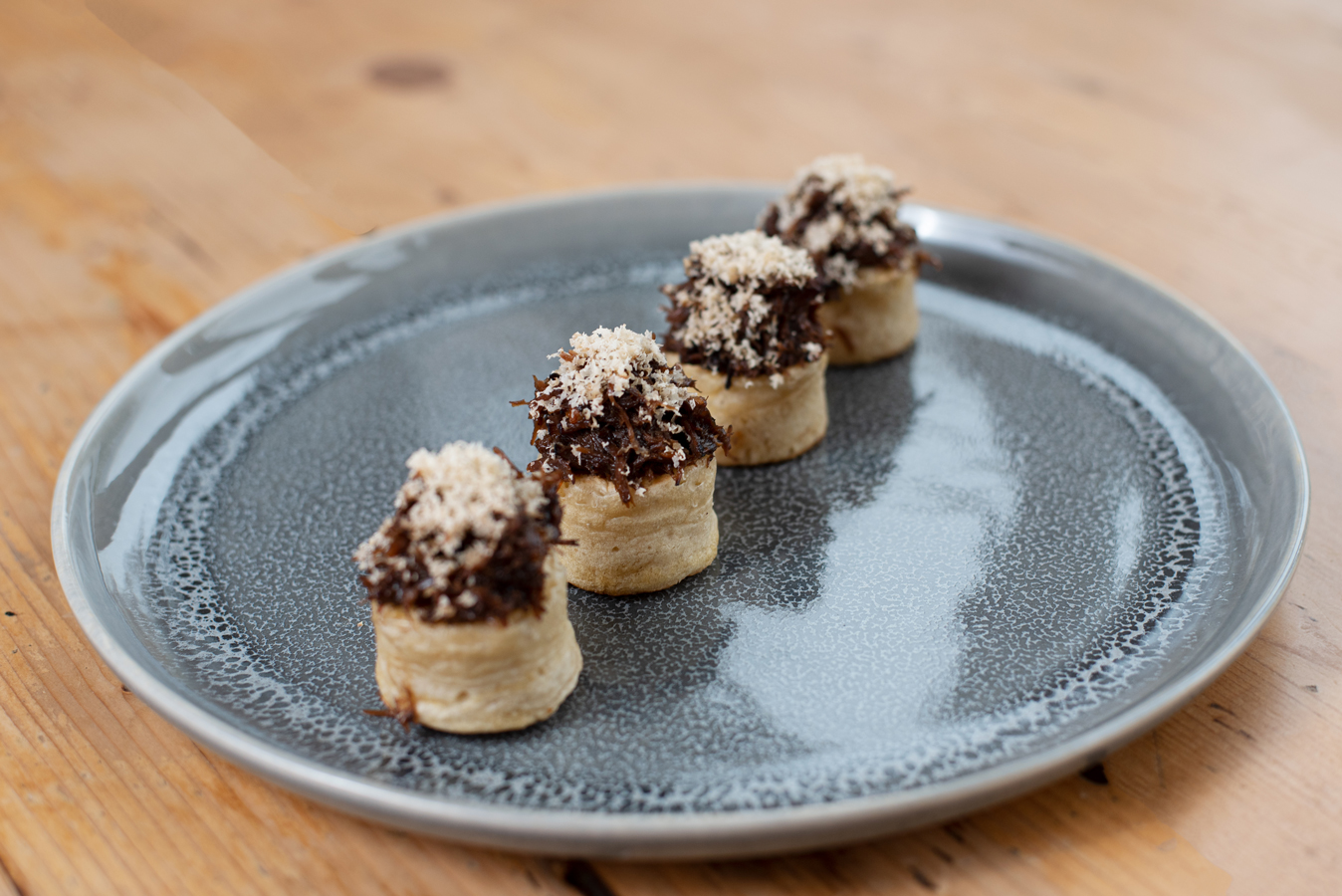 Lamb bon bon with pea and mint, Wild mushroom truffle arancini with parmesan (v), Ox Cheek Crumpet with chestnuts and cranberry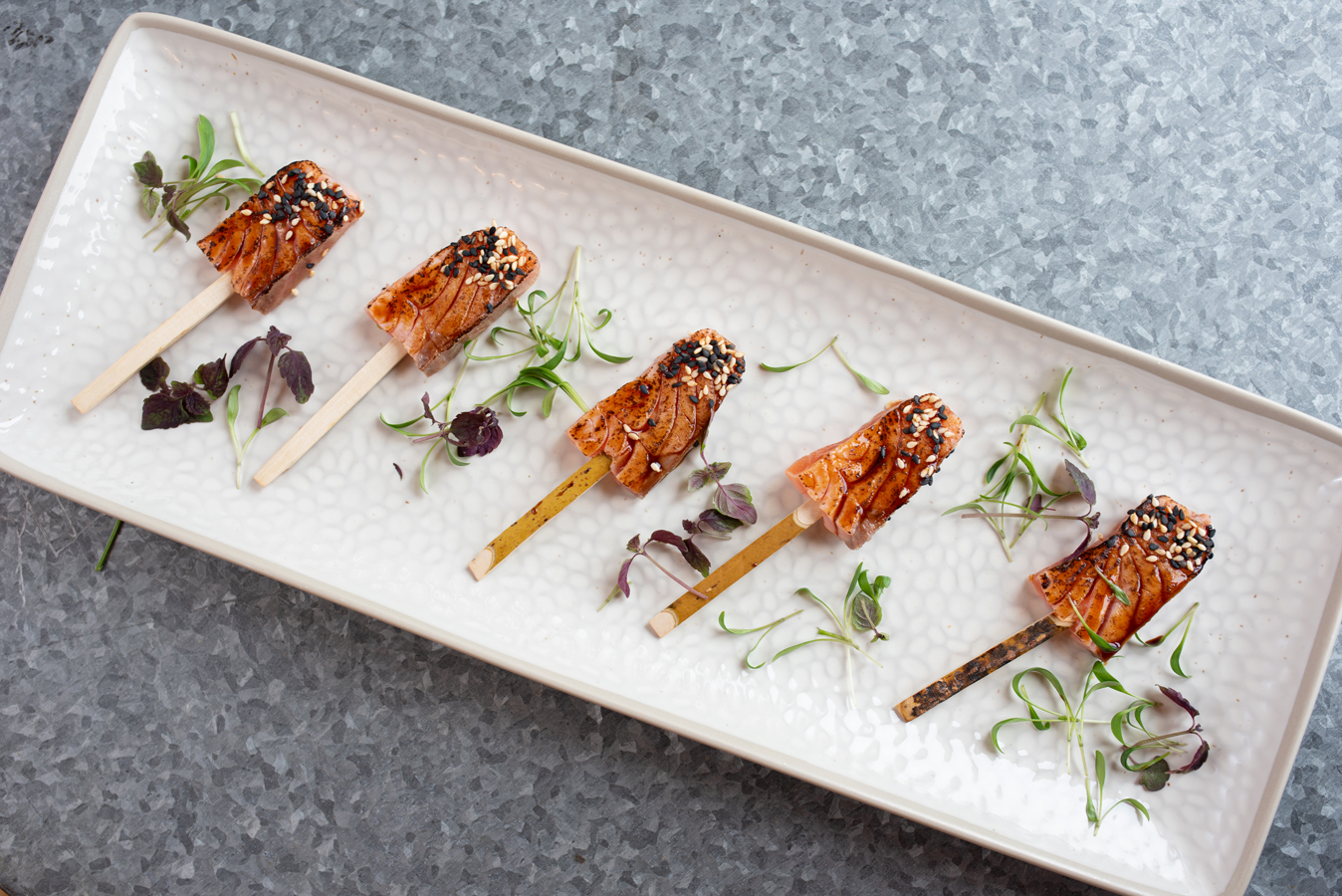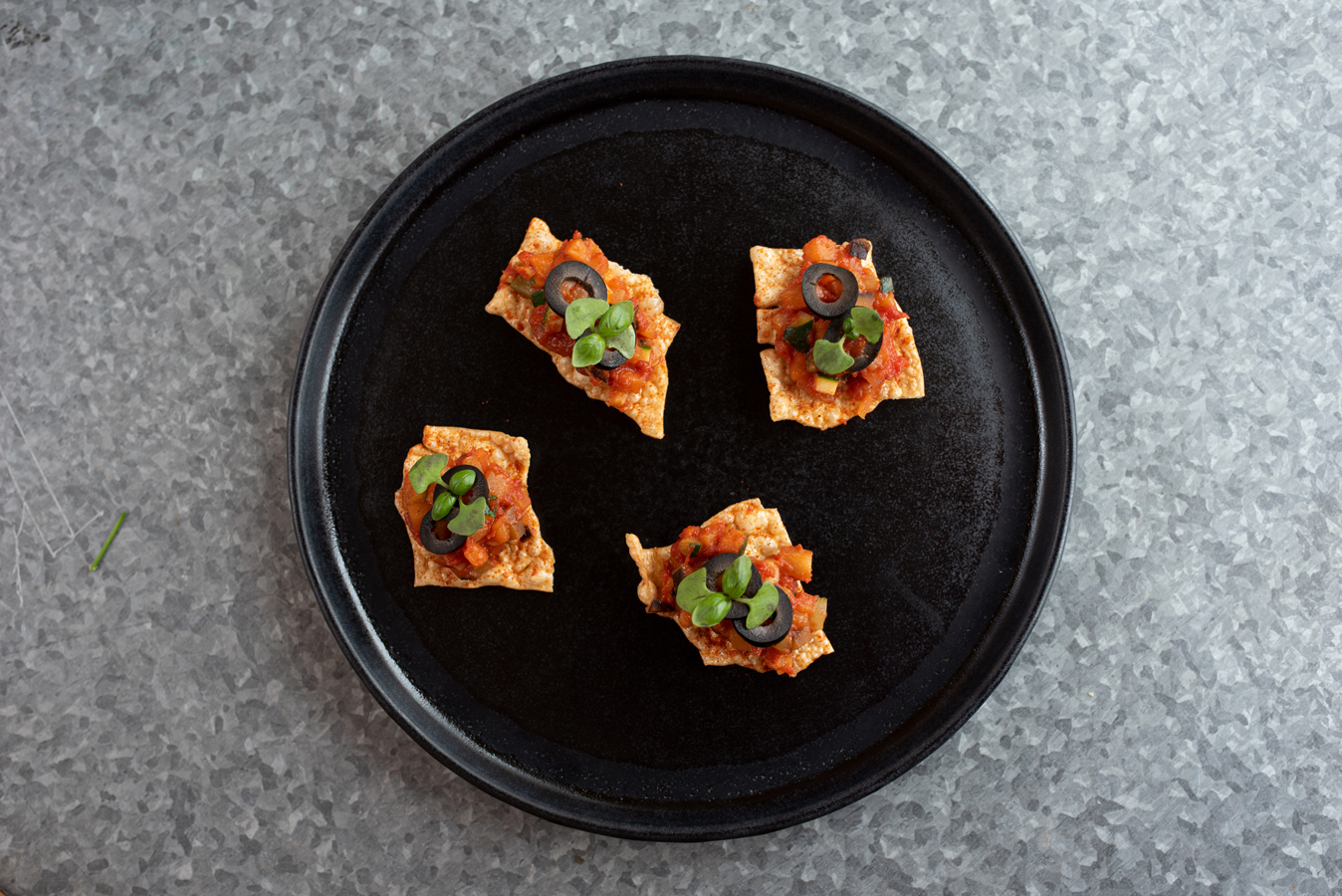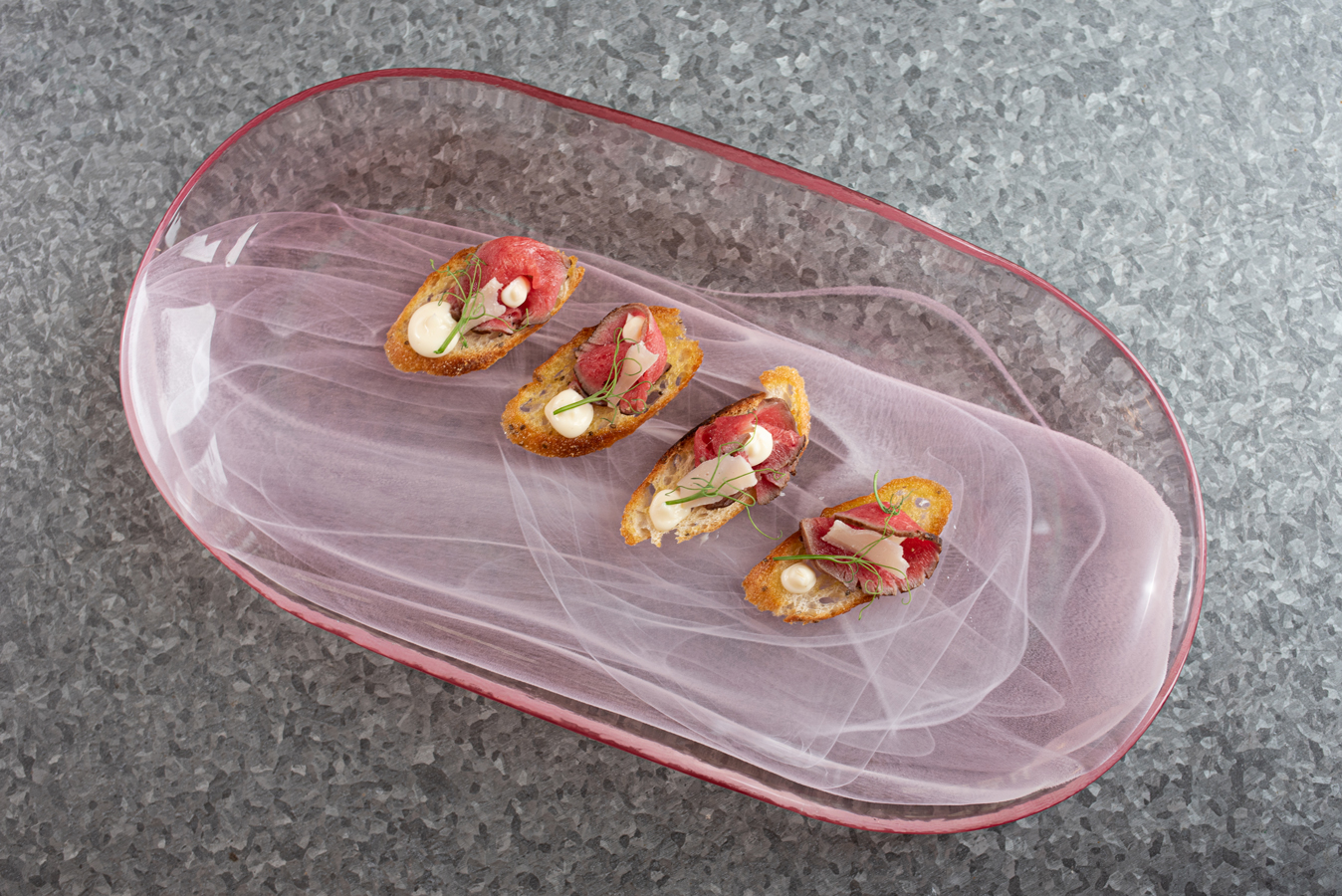 Honey Soy Glazed Salmon and toasted sesame (gf, df), Aubergine tartare on puffed pasta crisp (v), Beef Carpaccio with truffle emulsion and shaved pecorino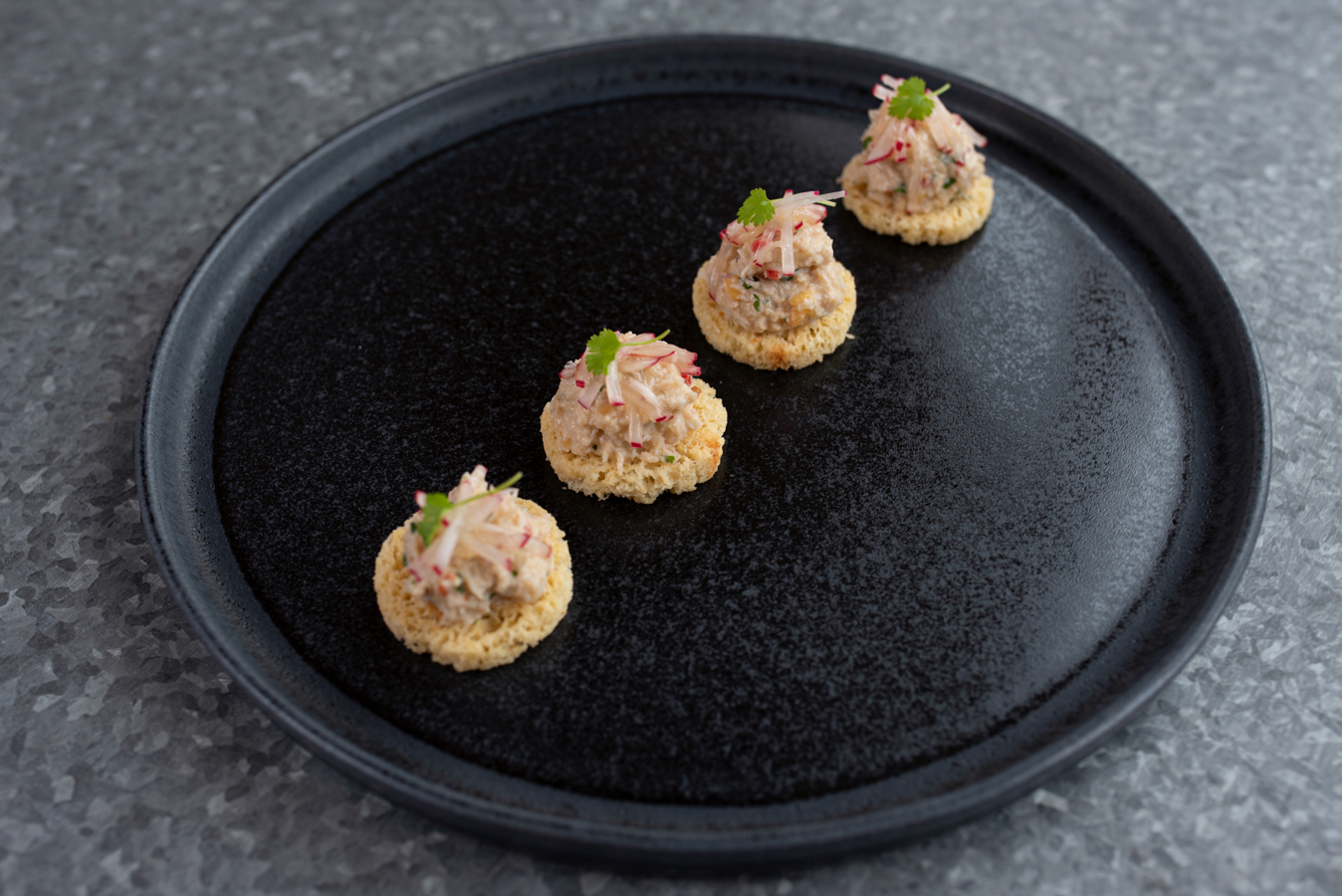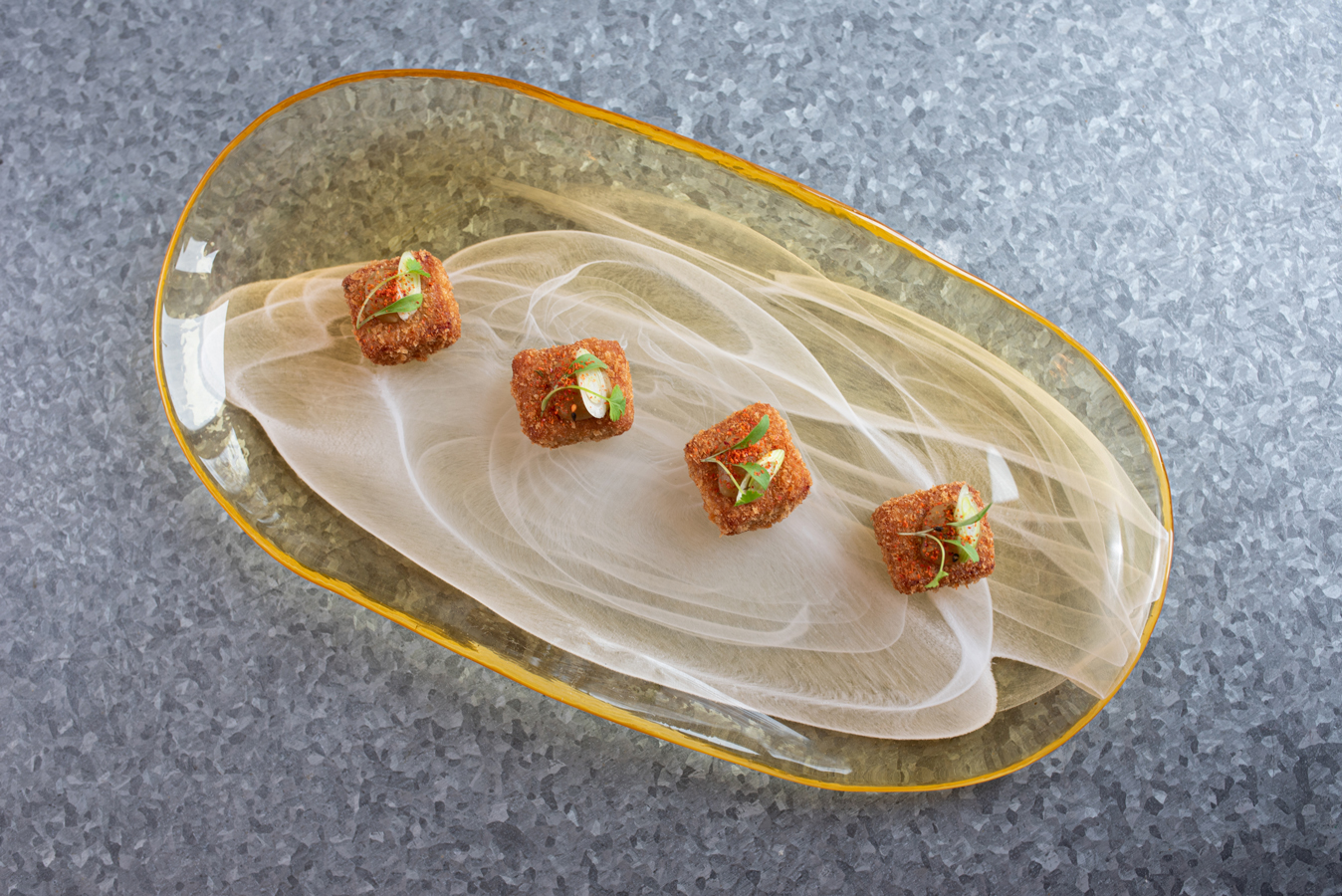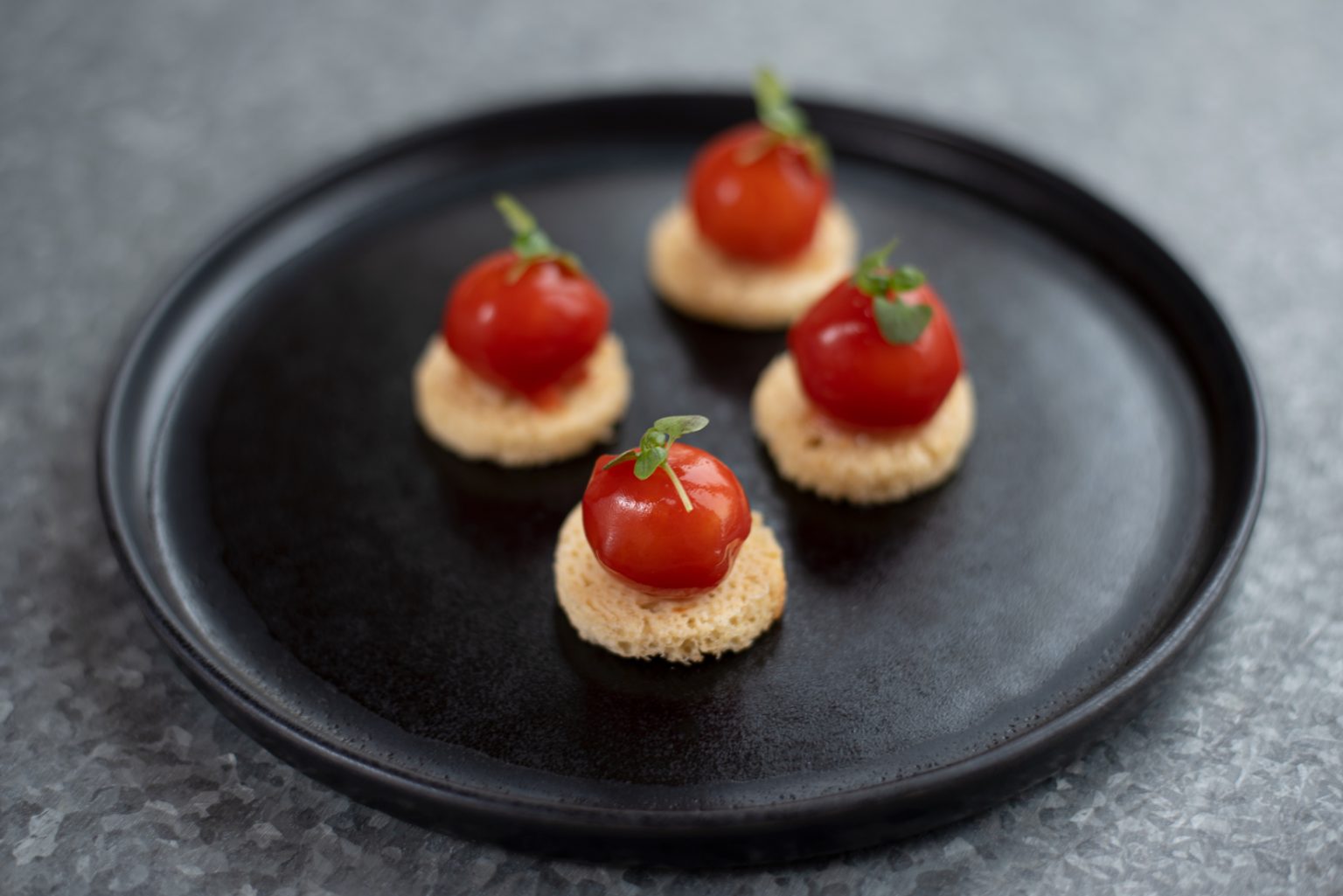 Crab Salad with pickled radish, apple and dill (df), Crispy ham hock with burnt miso caramel, coriander and spring onion, Bloody Mary Bocconcini (v)
Images by Laura Harvey Photography