The New Plated Menu at Hyde House
31 / 01 / 22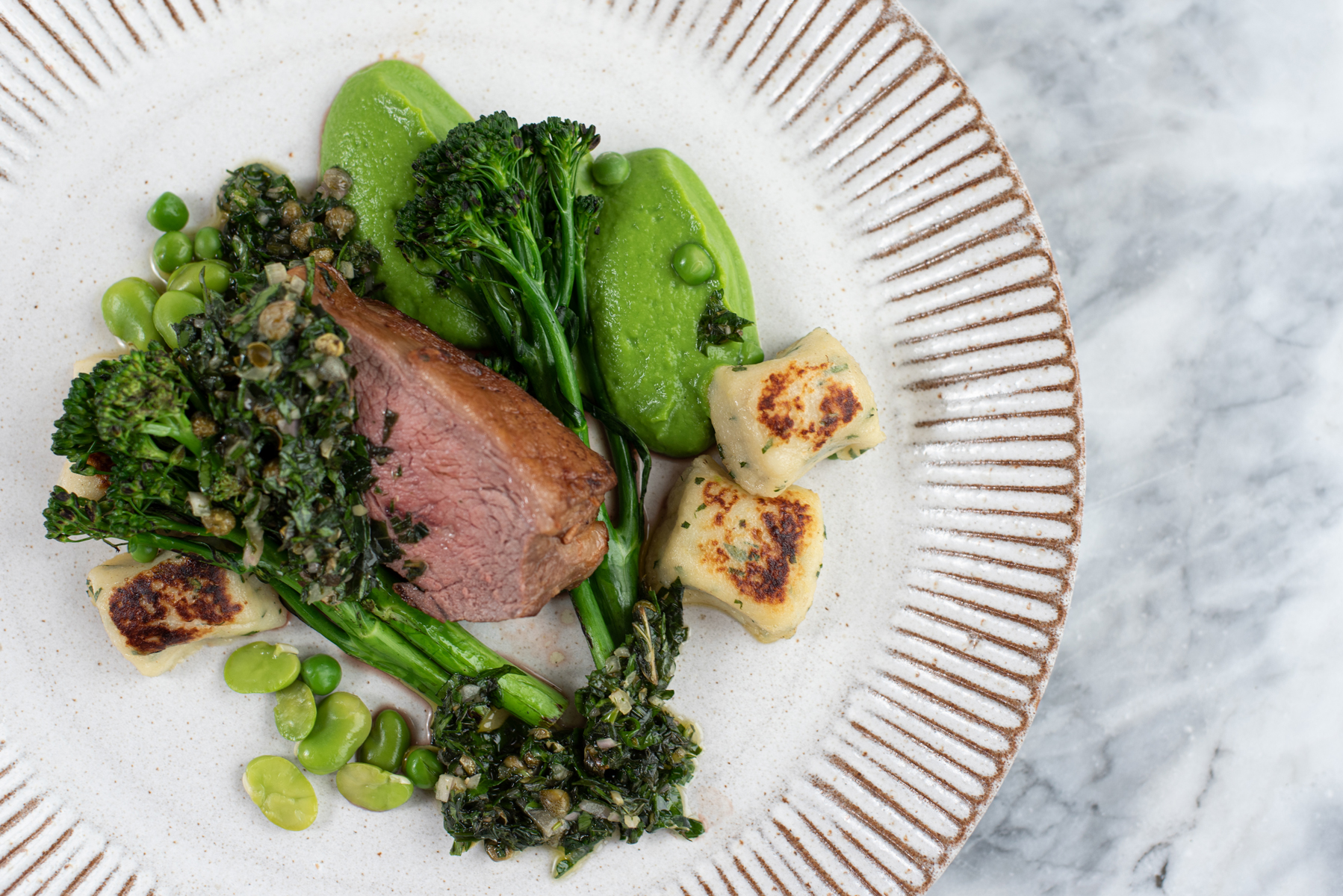 Today is our third and final journal post about our brand new 2022 Menu and we're sharing all things plated dishes!
Our fabulous Chefs have created a Menu where there is something, if not many things, for everyone. We have flavourful meat dishes, mouth-watering fish dishes, seasonal veggie and vegan dishes and a delicious mix of desserts.
As you may have seen from our earlier Journal posts, alongside our plated options we also have our Feasting Menu and just in case you can't quite decide whether they would like more formal plated dishes or interactive feasting options for your own Wedding Day, you can mix and match between the courses giving you the best of both worlds for you and your guests to enjoy.
We hope you enjoy looking through the final images from our Menu Shoot with Laura Harvey Photography and if you haven't had the chance to try our new dishes at one of our Tasting Evenings just yet we hope you love them when you do!
Starters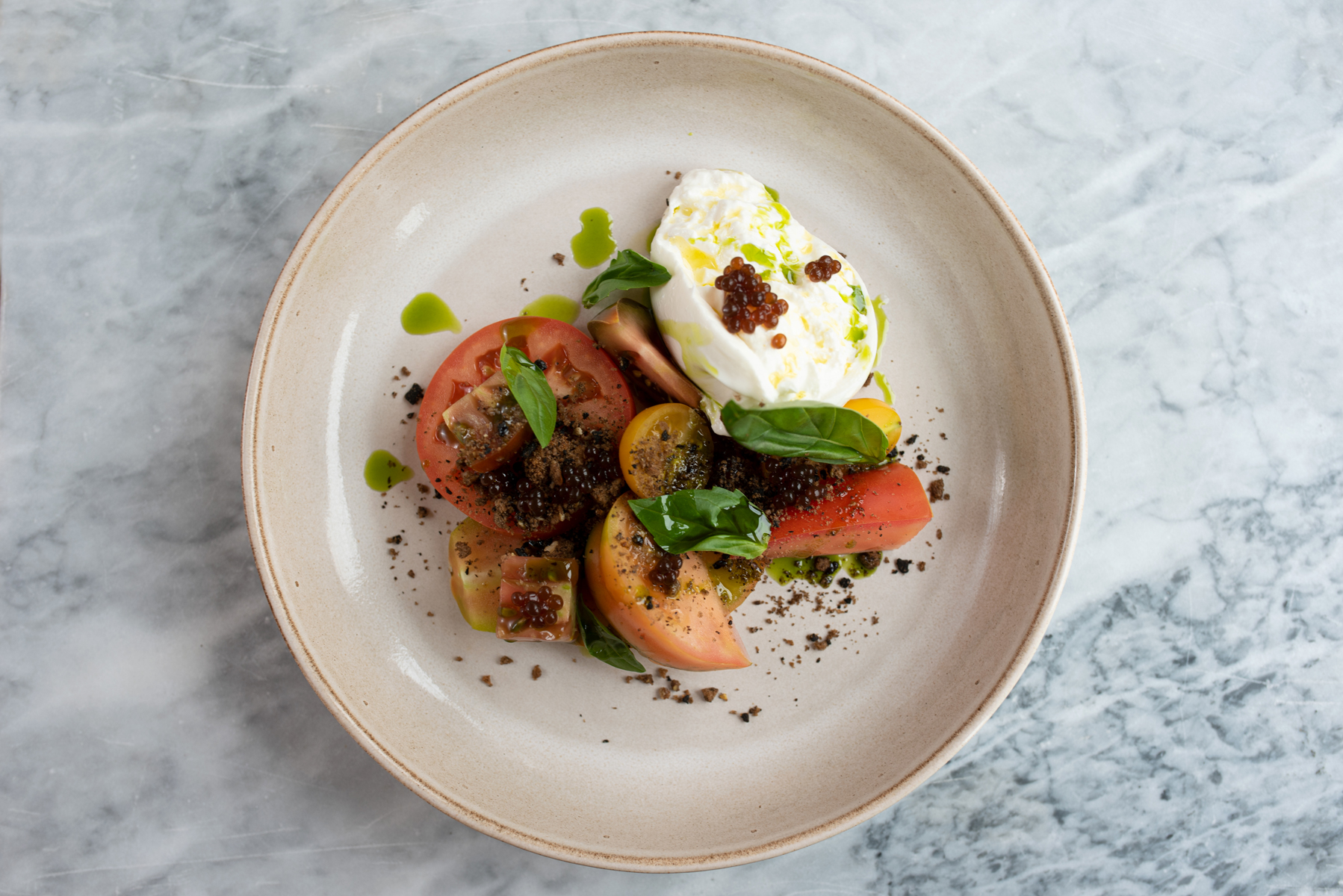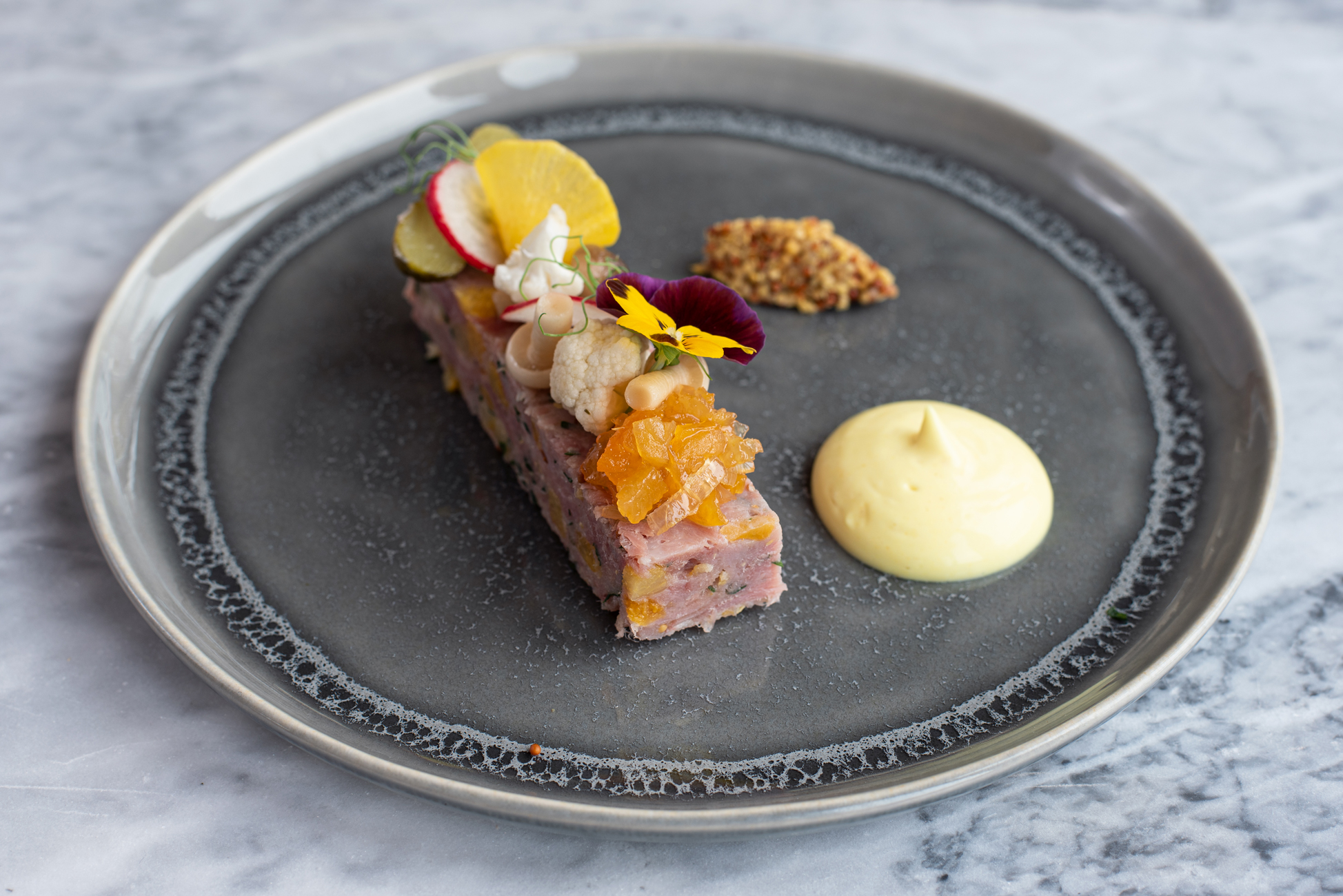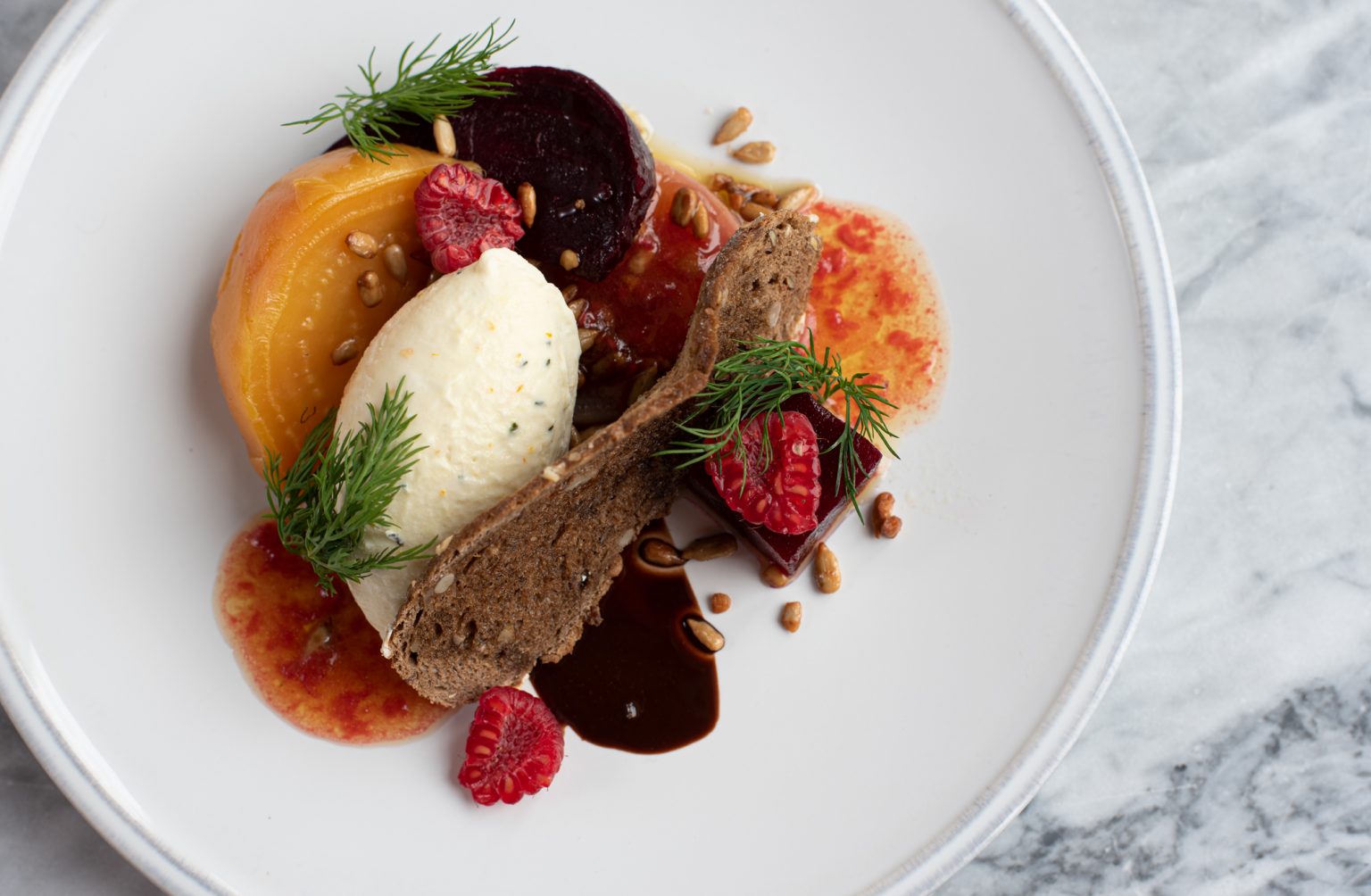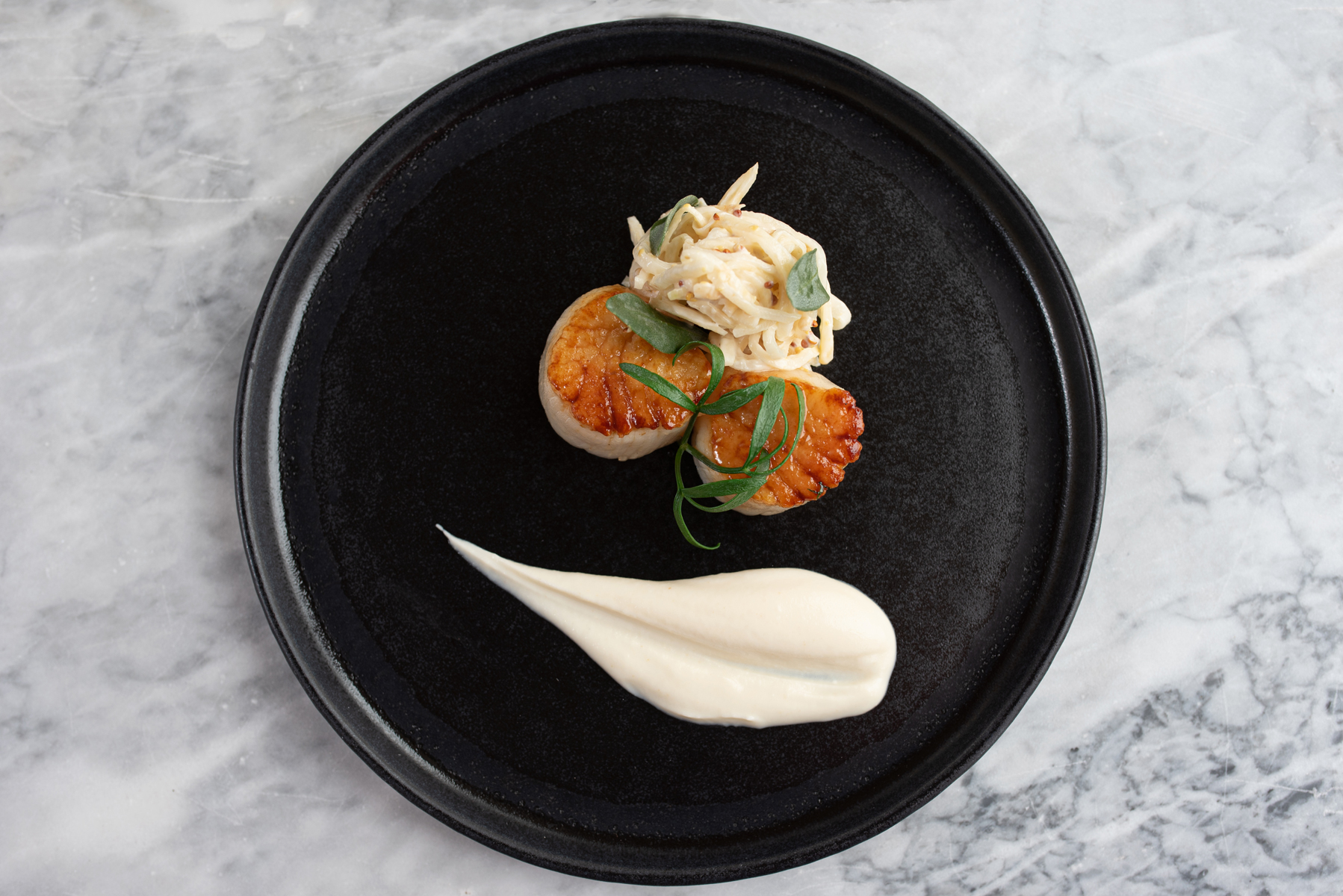 Top to Bottom: Burrata, heritage tomatoes, basil, balsamic vinegar (v, gf), Pressed ham terrine, pickled vegetables, apricot chutney, sourdough toast (df); Rainbow beetroots, orange and honey whipped goat's cheese, candied sunflowers seeds (v); Pan fried scallops, celeriac purée, rémoulade, pickled apple (gf) (£2.50pp)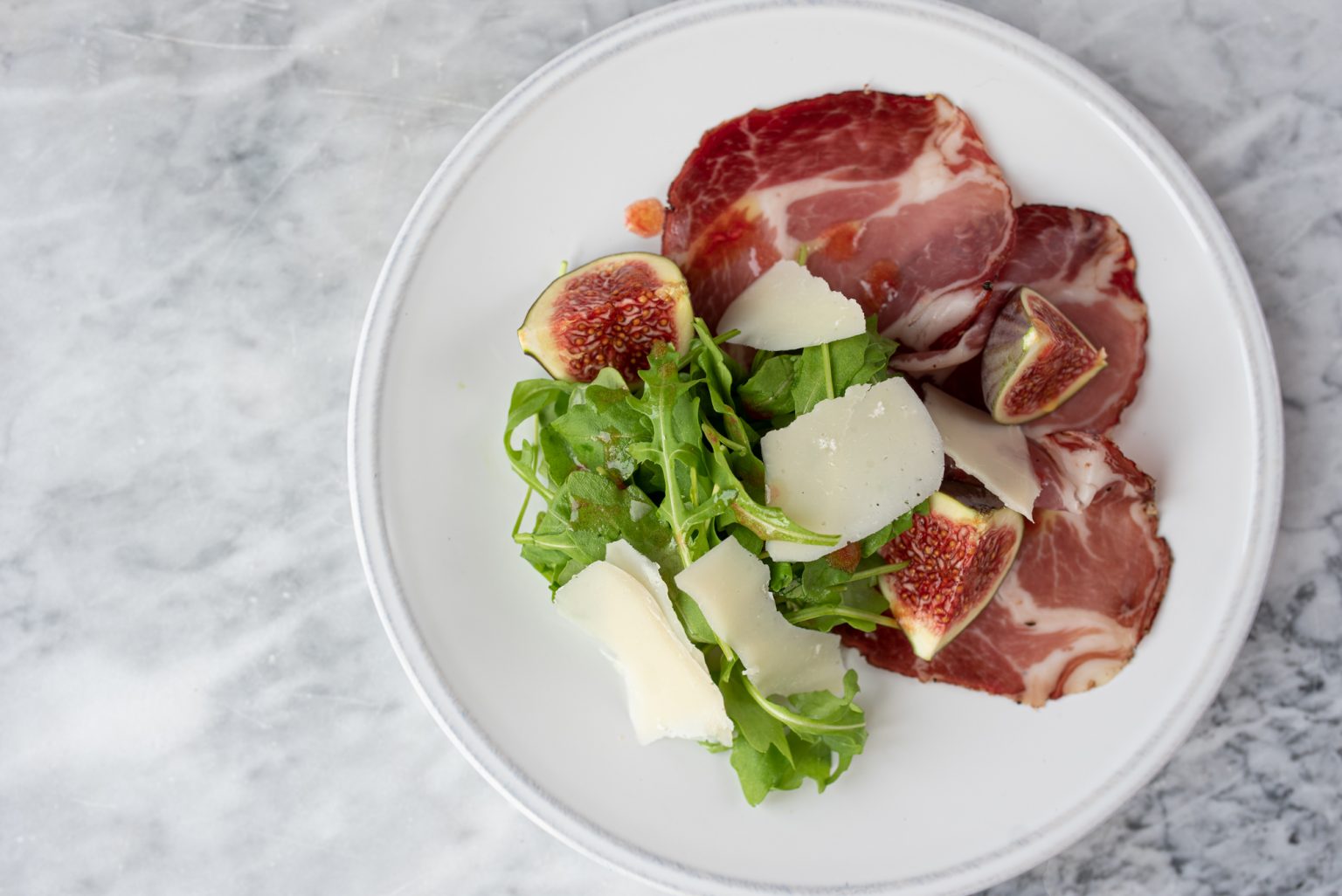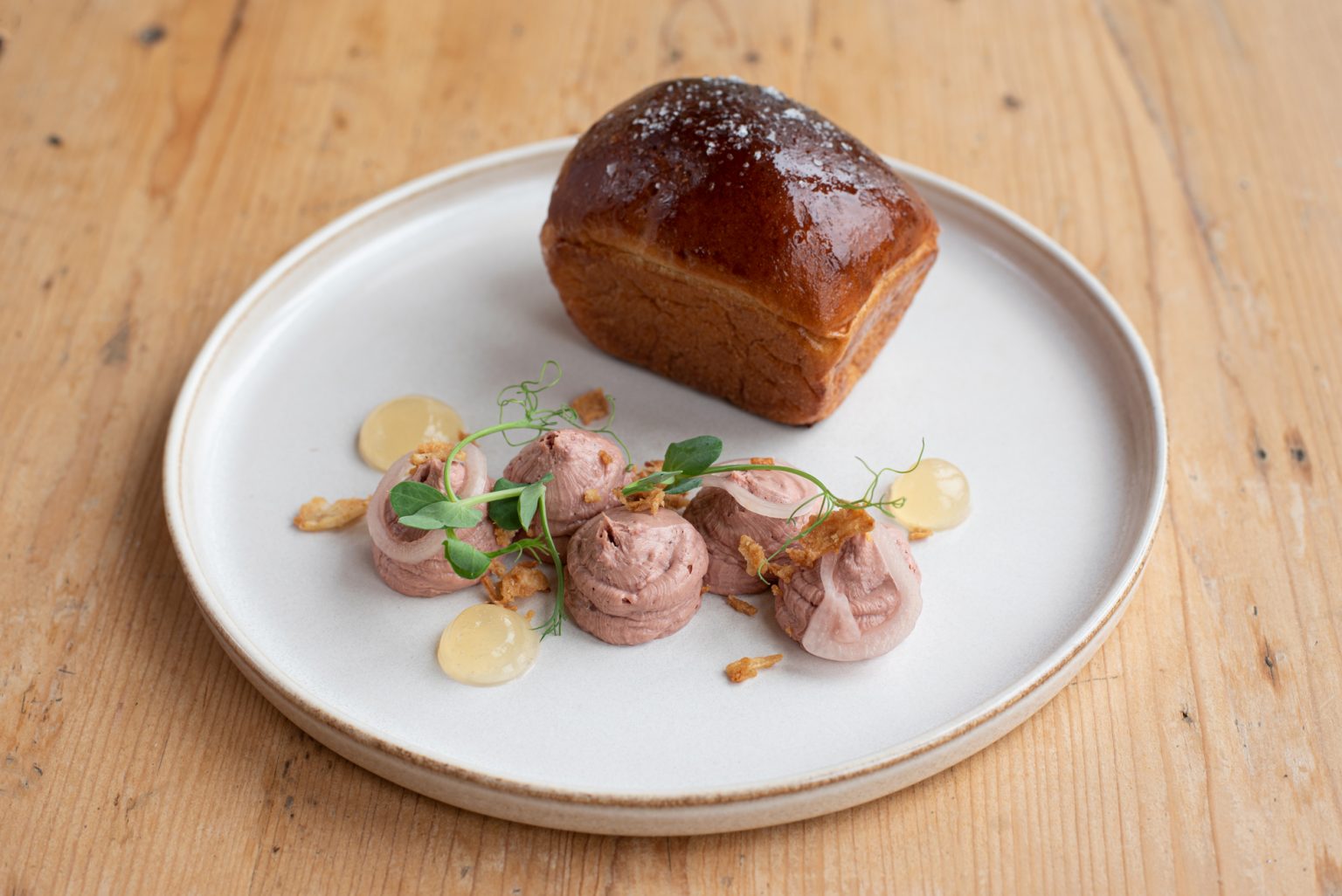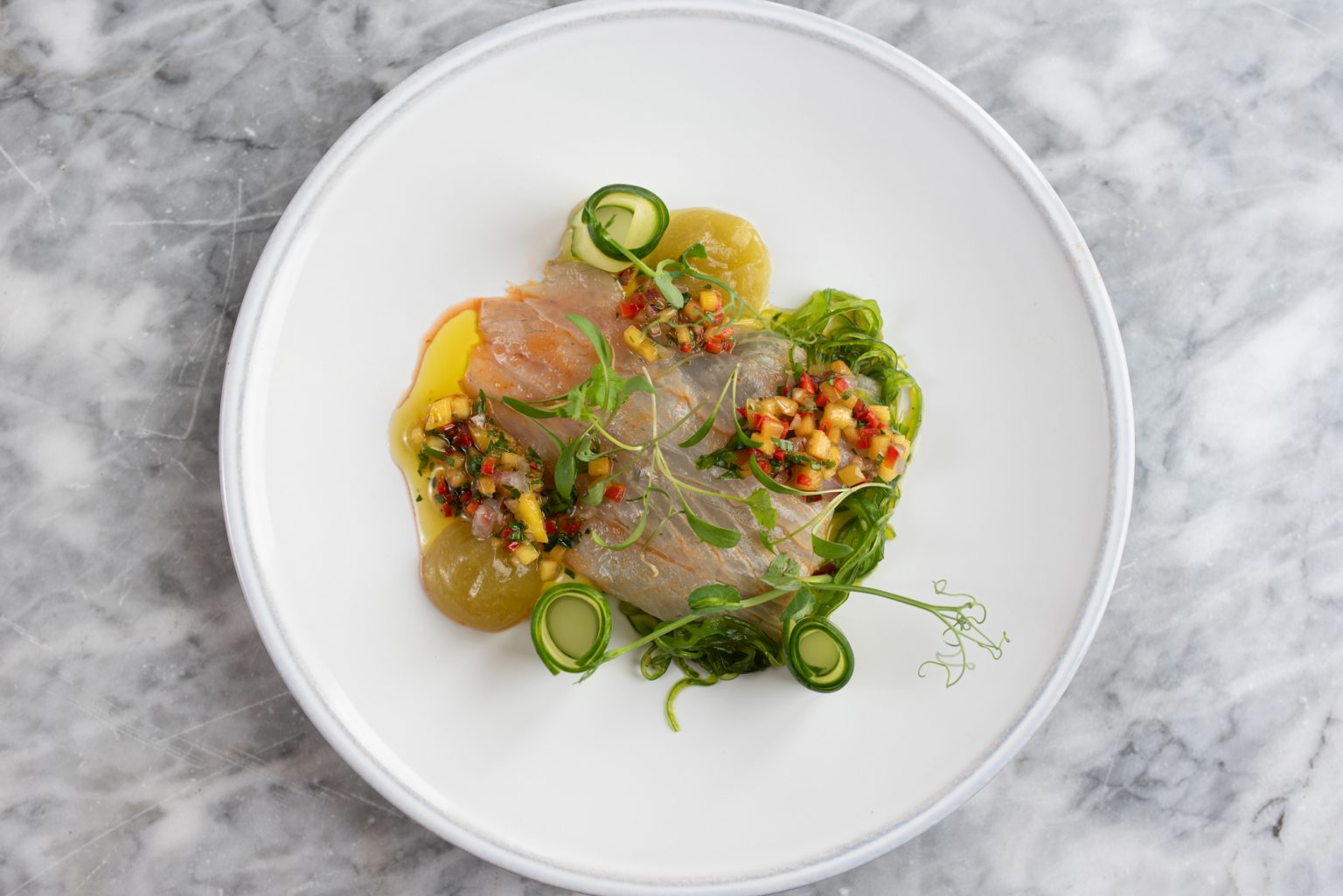 Top to Bottom: Trealy farm coppa ham, black figs, sherry vinegar, shaved parmesan (gf); Duck liver parfait, sauternes jelly, mini brioche; Sea bass ceviche, cucumber, mint and mango salsa (gf, df)
Main Courses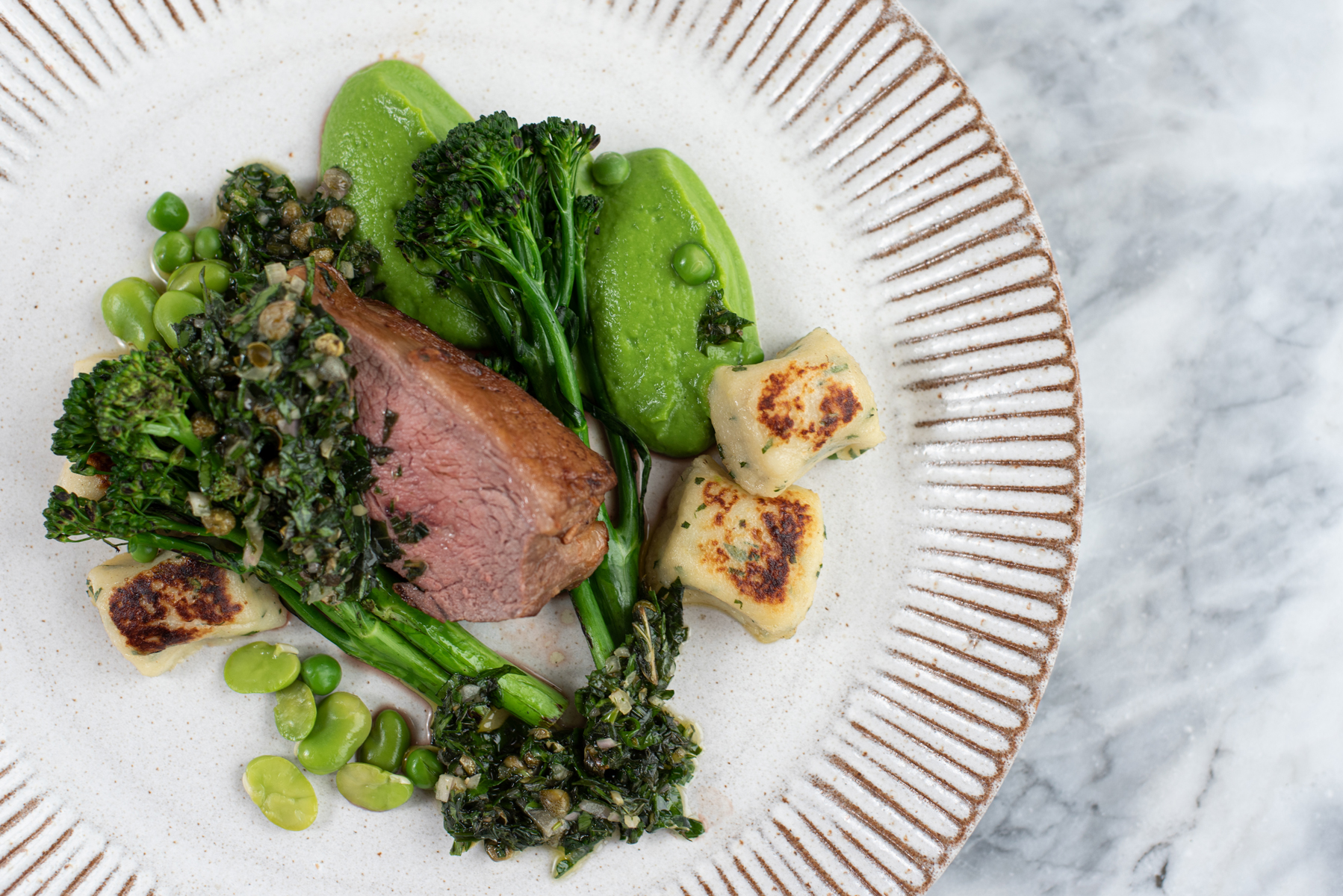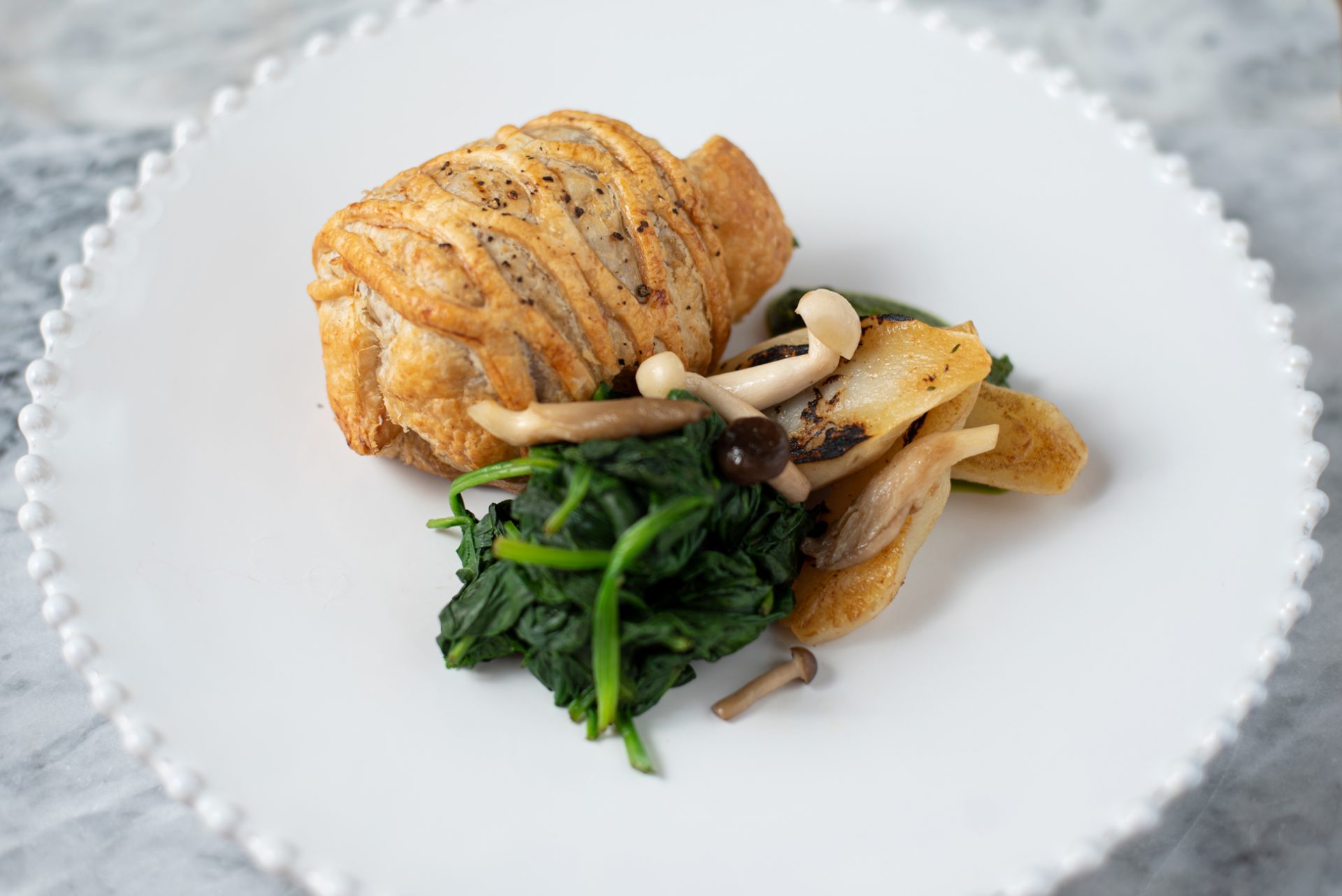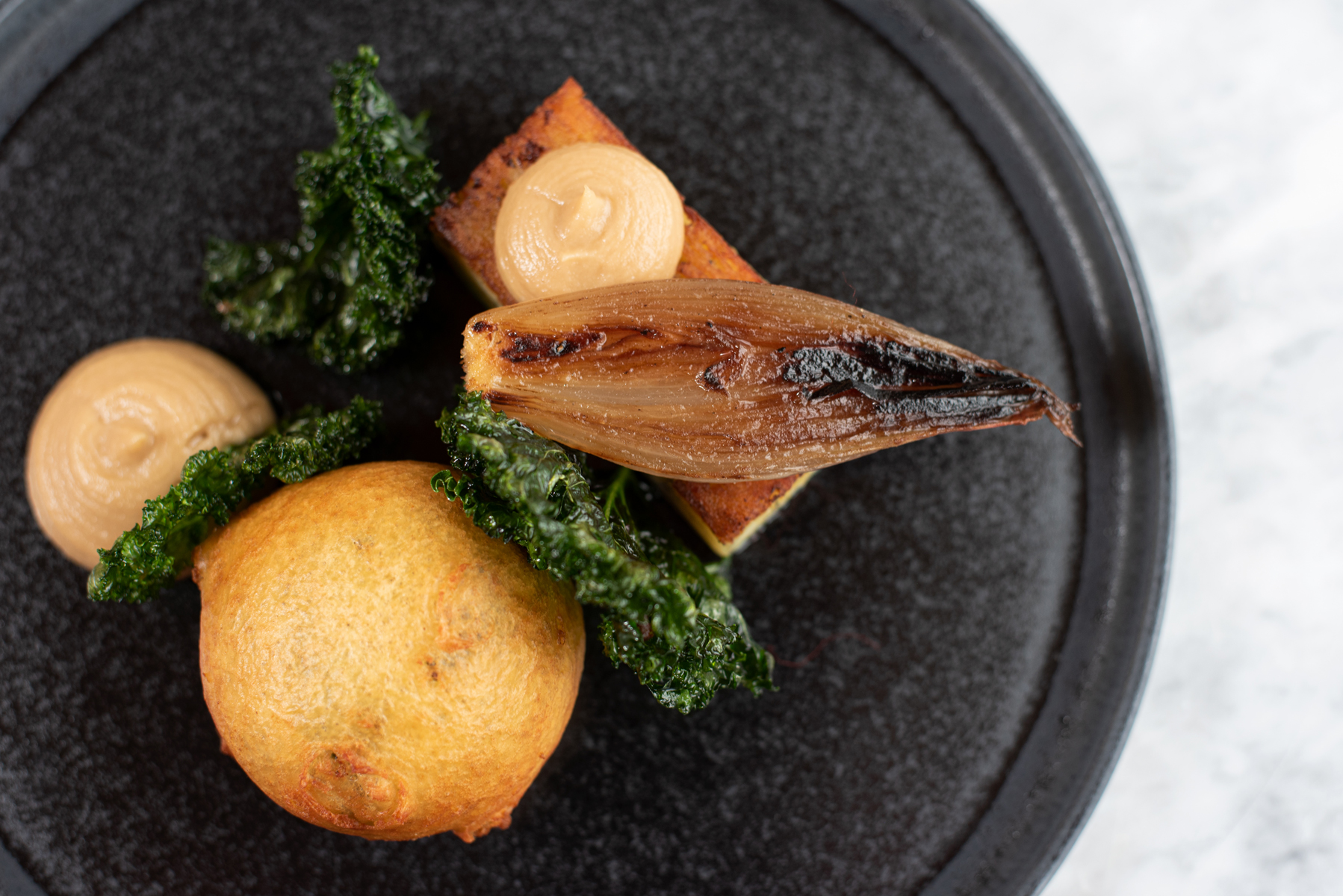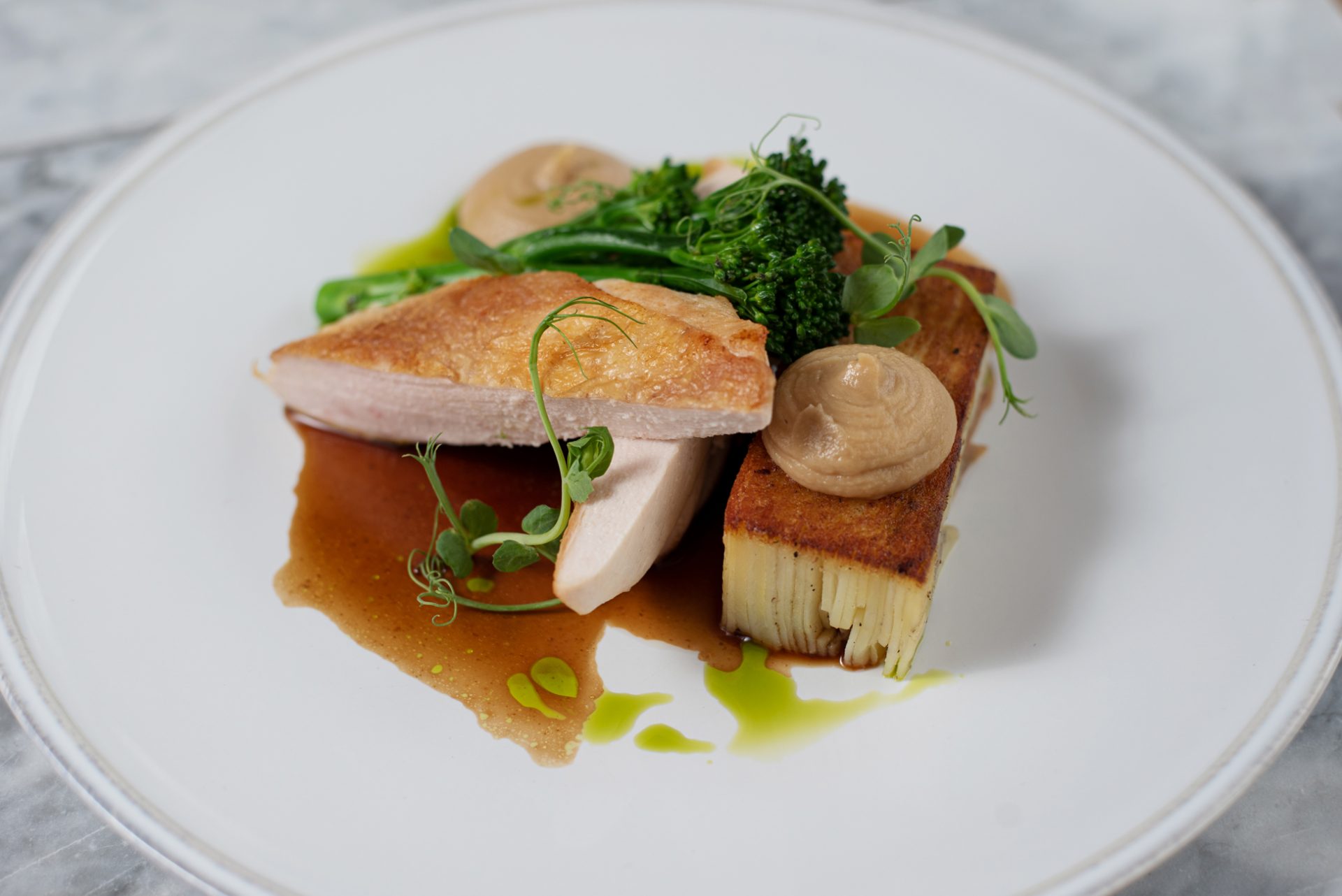 Top to Bottom: Rump of Cotswolds lamb, pea purée, herb gnocchi, charred broccoli, peas, broad beans, salsa verde (+£3pp); Sweet potato wellington, wild mushroom, roasted Jerusalem artichoke, spinach, Salmoriglio (v, vg, gf, df); Crispy Kale doughnut, parmesan, pressed potato, shallot puree, crispy kale, spring onion oil (v); Cotswolds white chicken, pressed potato, shallot puree, tenderstem broccoli, spring onion oil, madeira jus (df, gf)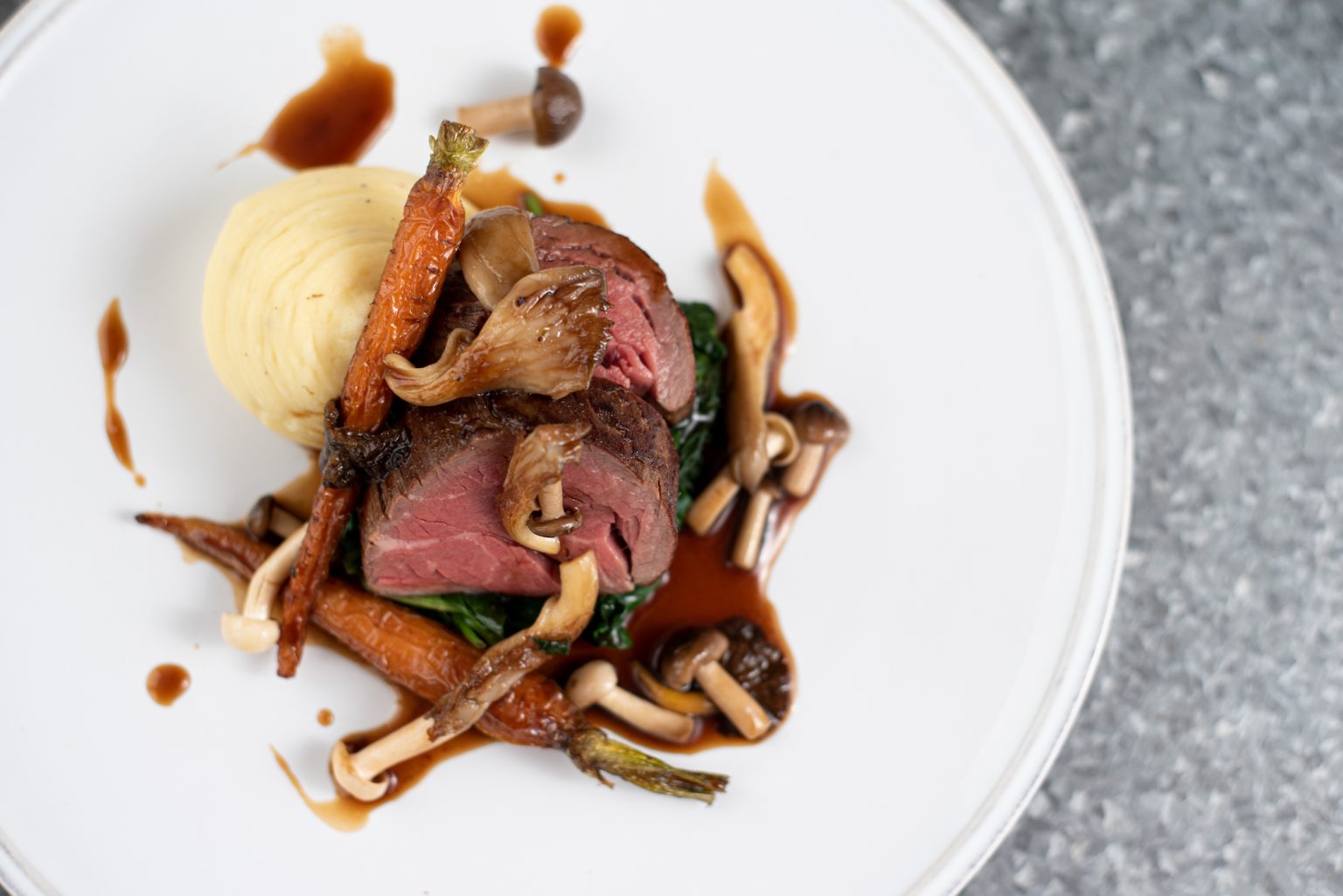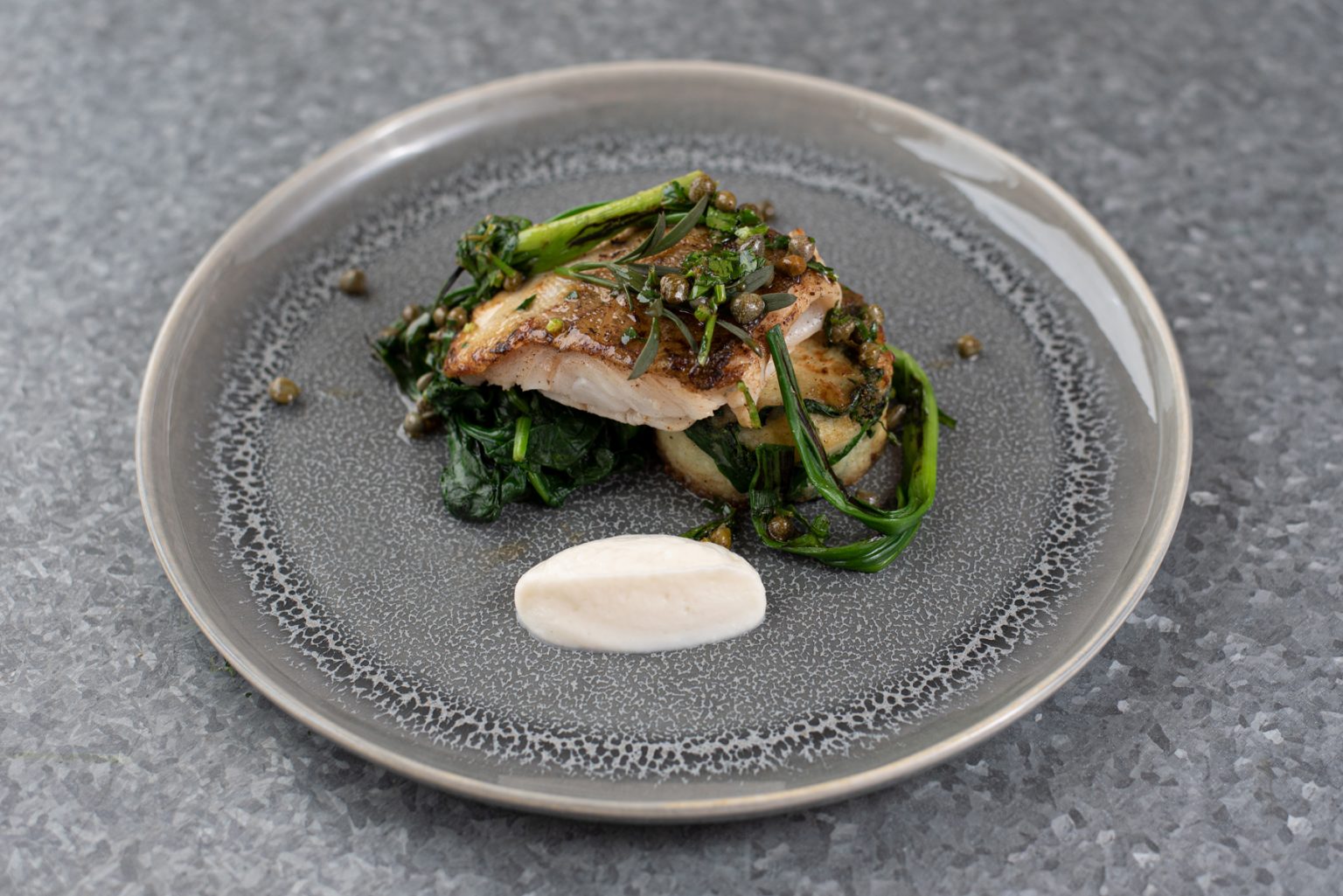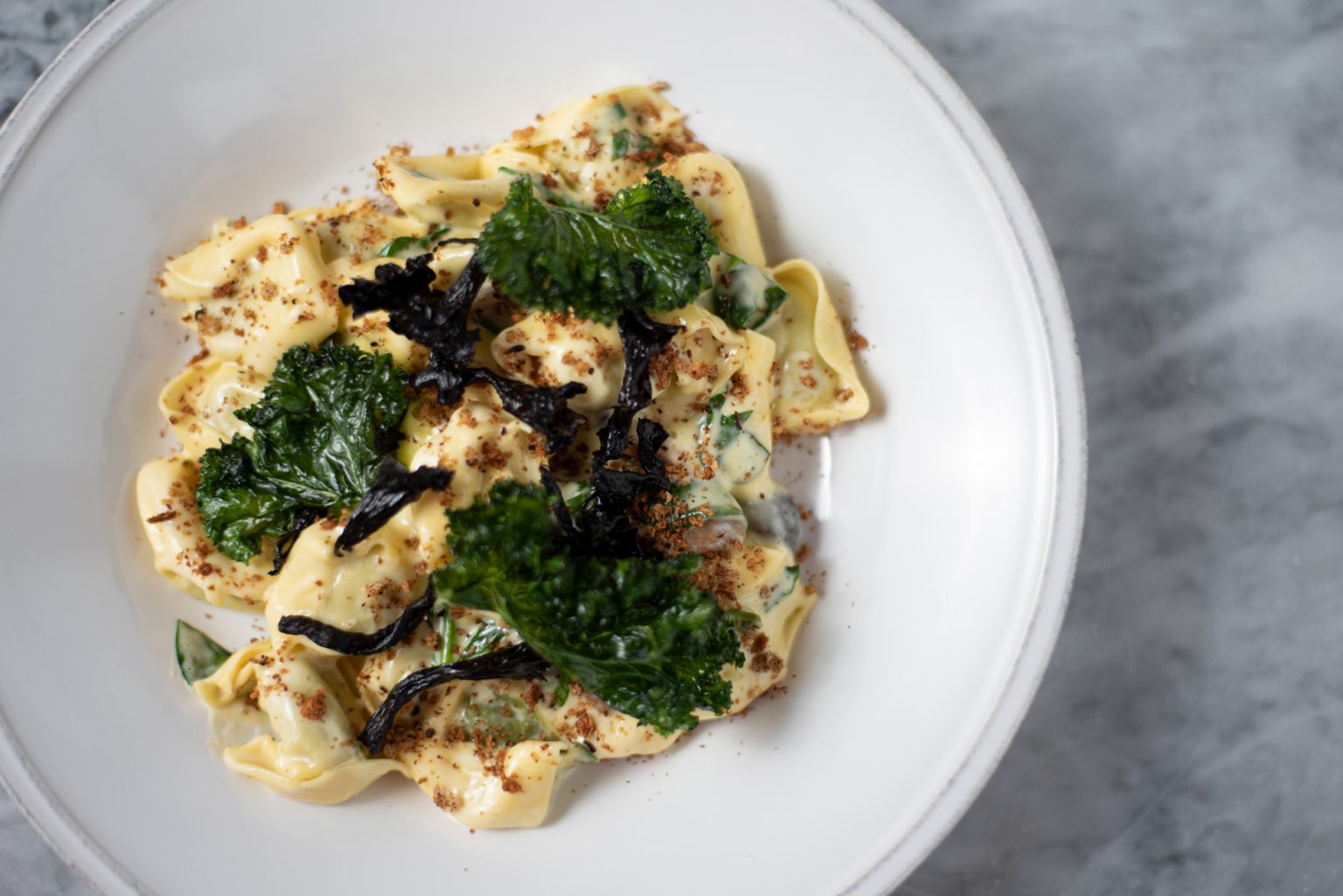 Top to Bottom: Roasted Beef fillet, creamed potato, candied carrot, wild mushrooms, truffle (+ £7pp) (gf); Pan fried cod, bubble and squeak, cauliflower puree, spinach, caper and raisin burnt butter (gf); Seasonal tortellini, crispy trumpet mushrooms (v)
Desserts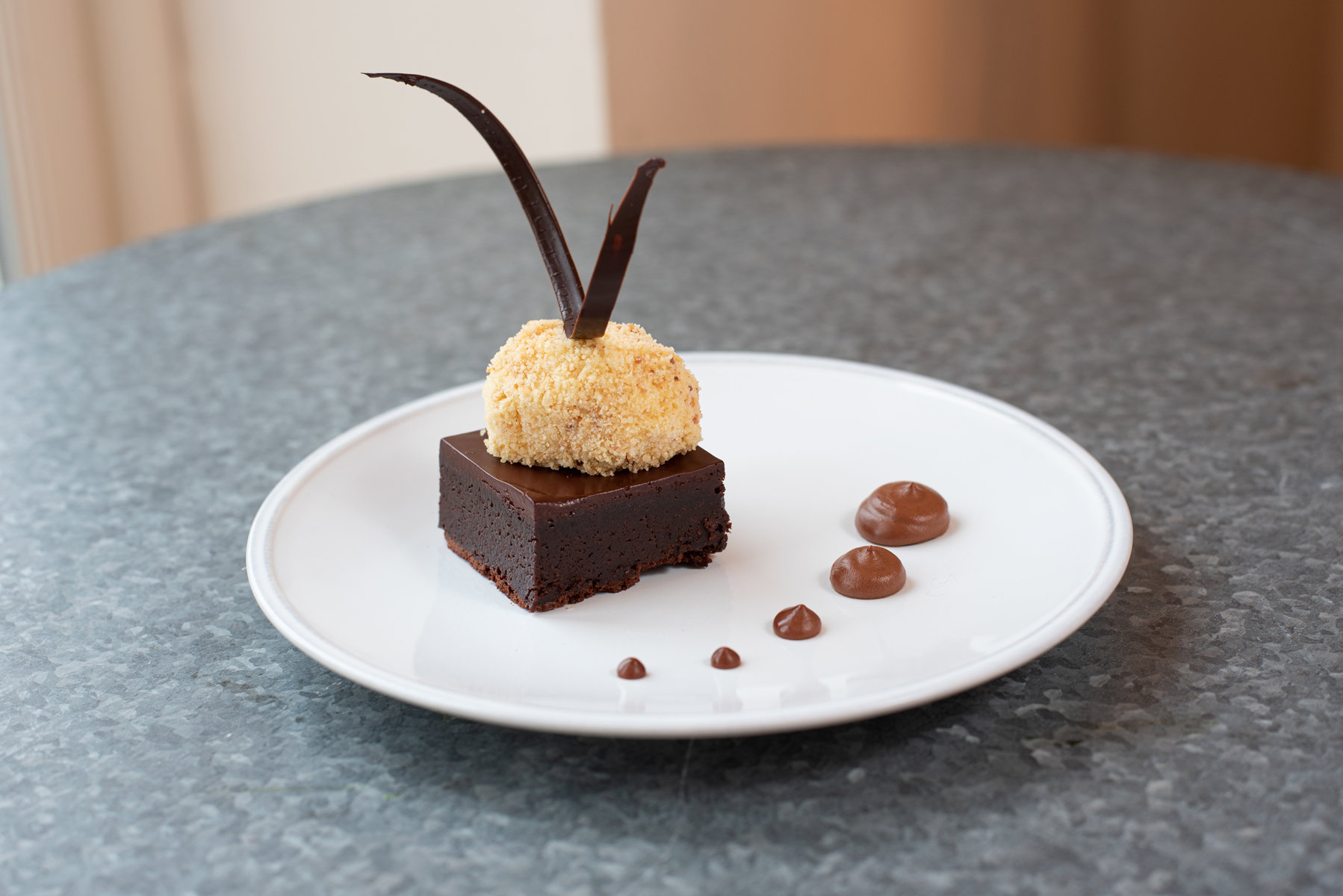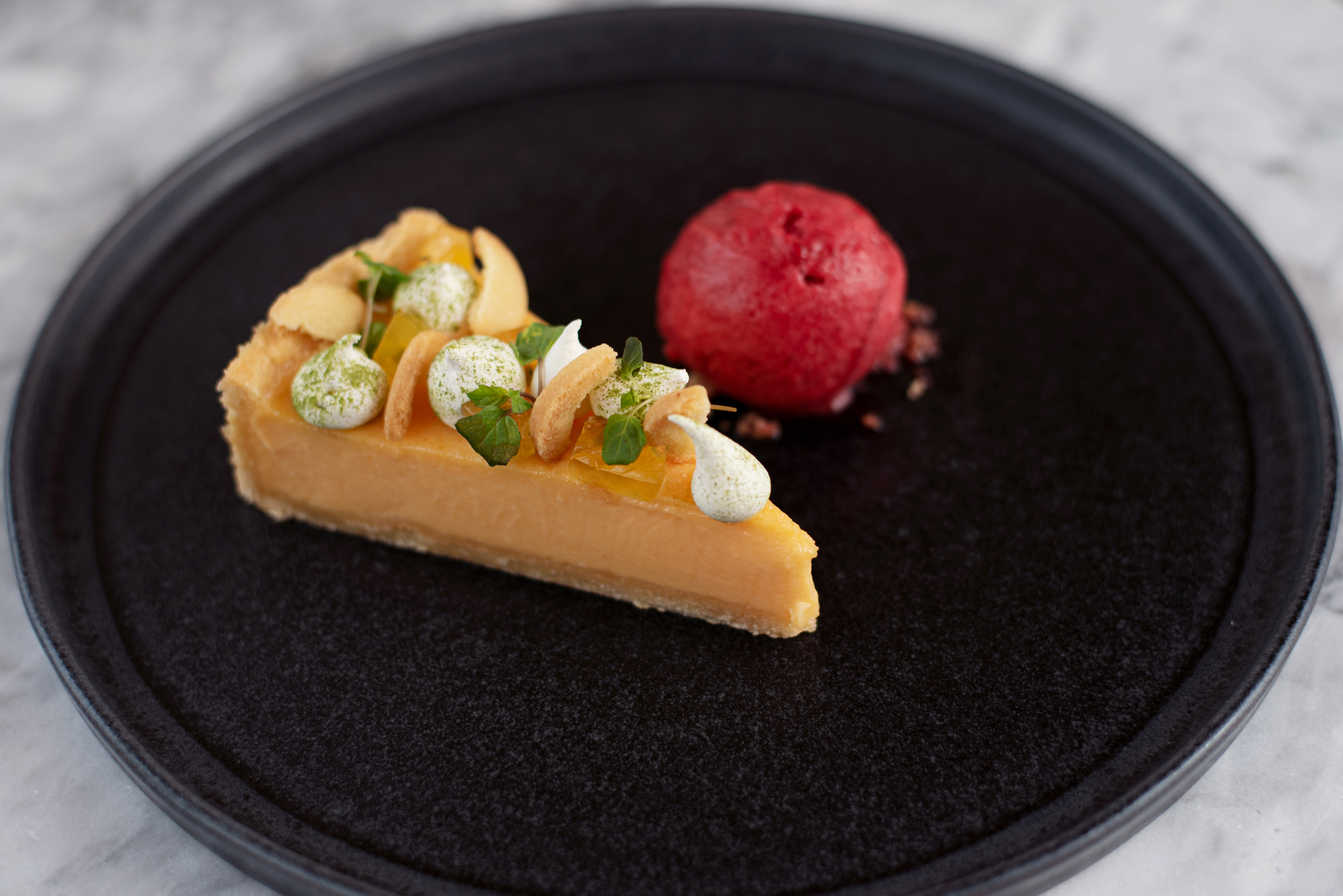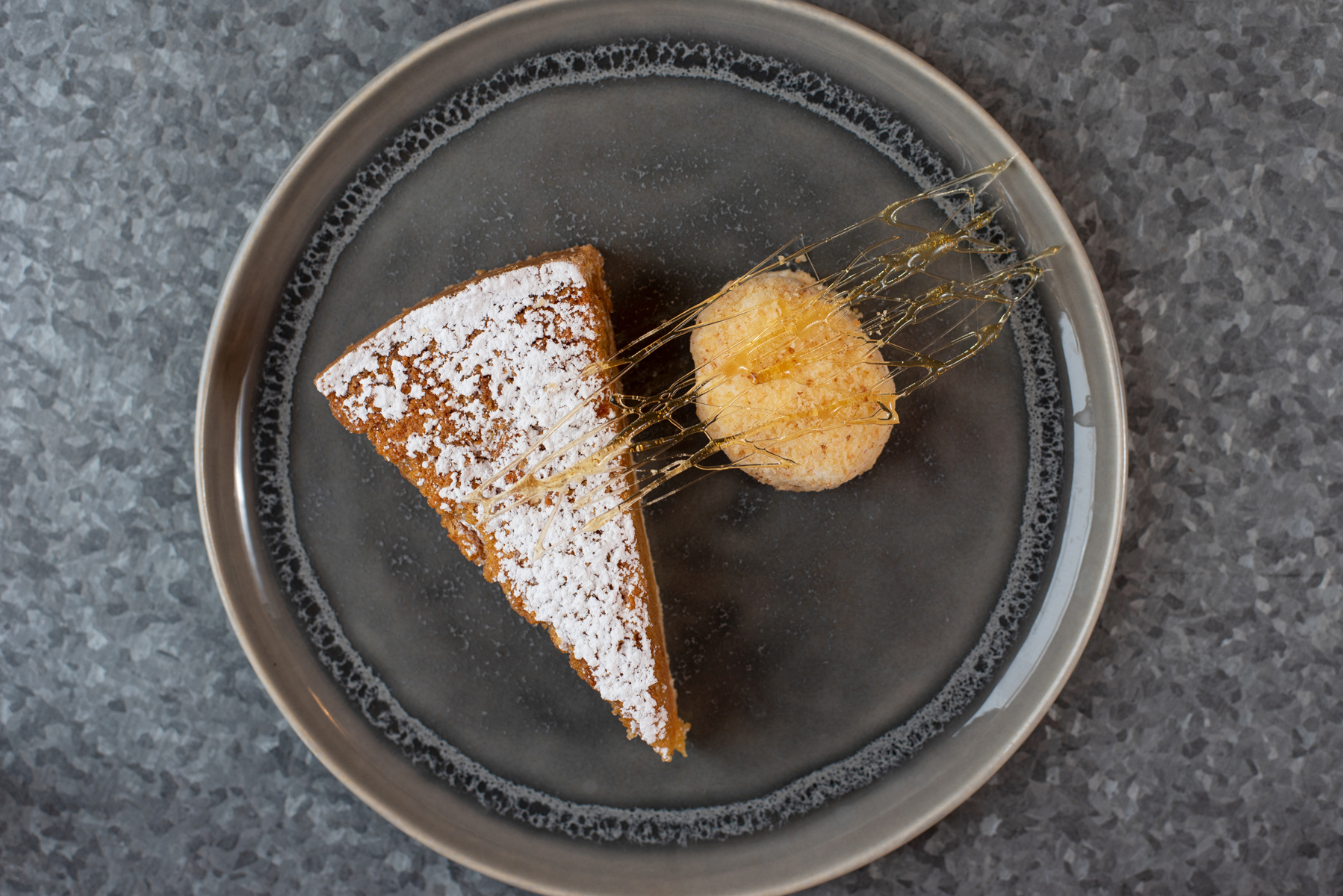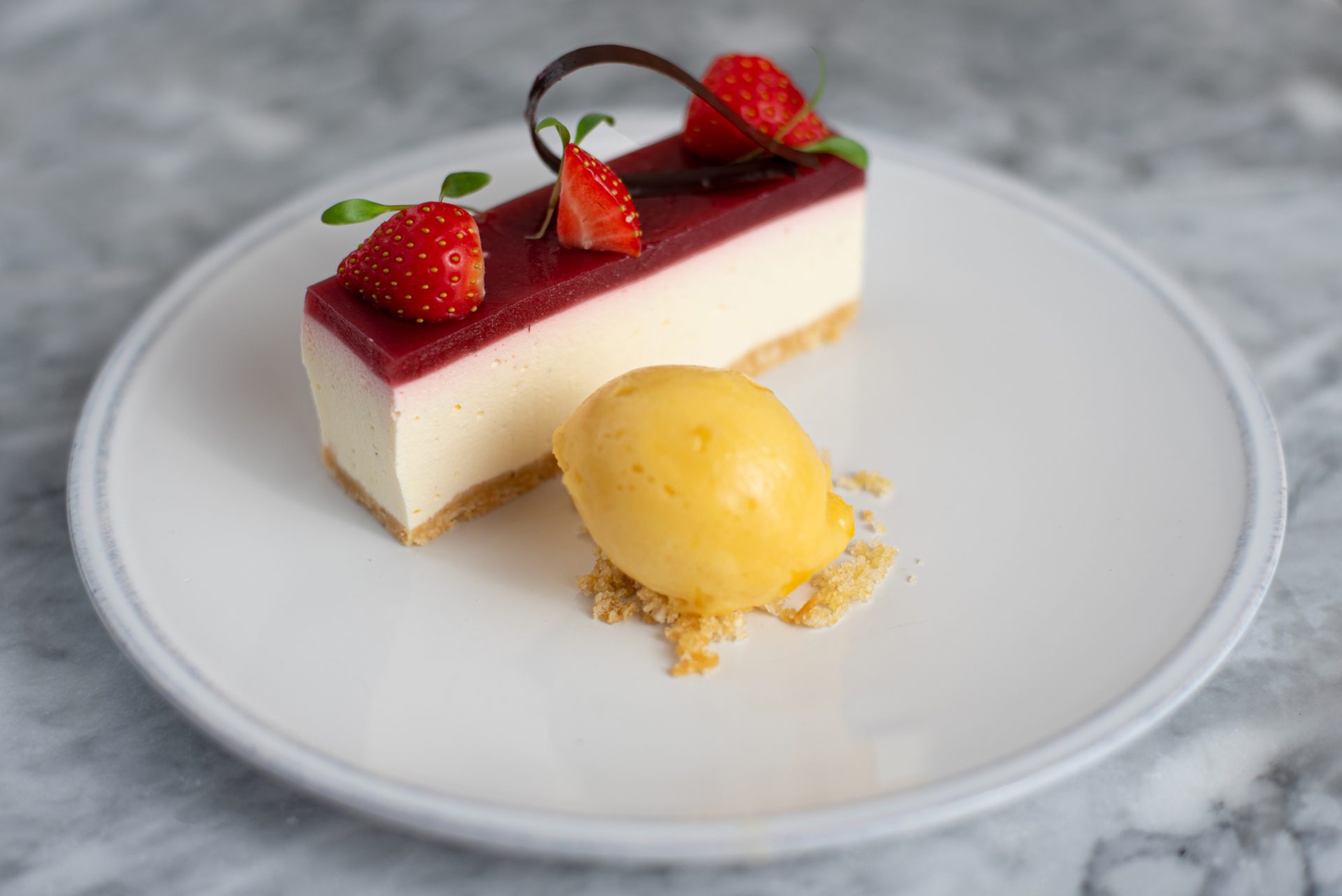 Top to Bottom: Chocolate and buttermilk brownie, chocolate sauce, vanilla dream ice cream (v), Treacle tart, salted caramel ice cream; Strawberry and tonka bean cheesecake, passionfruit and mango (v)